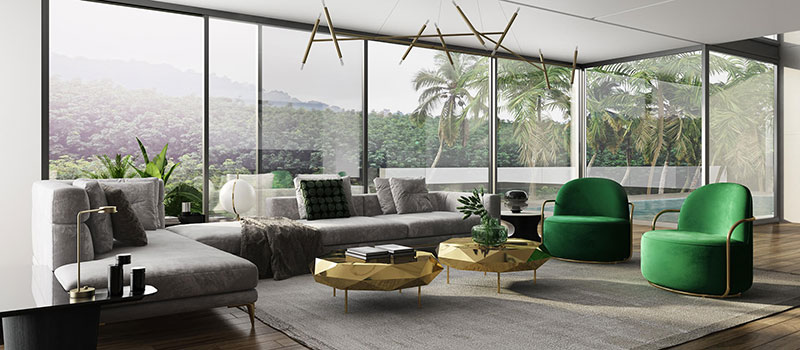 When it comes to staging empty and shabby properties, realtors face a difficult choice. Physical staging is too expensive and effort-consuming — you have to take out old furniture, rent new one, hire movers, etc. 
In turn, the digital furniture arrangement doesn't require any of those expenses. However, even deciding on a CG solution, a marketer needs to choose between the two most popular editing methods — virtual staging vs photoshop.
On the one hand, Photoshop considered being a budget-saving solution. But virtual staging looks more photorealistic and stylish. So, is there an option that is both effective and economical?
As a virtual staging company that uses these programs on a daily basis, we know the pros and cons of both tools. We decided to compare virtual staging vs photoshop on 7 main factors to determine which solution is the best.
#1. Realistic Proportions
The first criteria of professional real estate photo editing are accurate horizon and perspective. In 2D soft such as Photoshop, there is no way to adjust the horizon line. Therefore, to make proportions and the perspective look realistic, a photoshopper has to choose furniture pictures taken from an angle that corresponds with the original photo. 
However, there is still a risk of errors in such an approach. Even if the deviation is small, the human eye will immediately determine that this room is fake and lamely staged. Thus, Photoshop is not the best option for creating photorealistic interiors from scratch.
Virtual staging software, on the other hand, is a 100% guarantee of the correct horizon line. Digital staging is based on the recreation of the room in 3D. Therefore, all objects placed in that room will automatically inherit the right perspective and proportions. Secondly, using 3D soft, CG stagers can set up all the cameras so precisely that the horizon line will perfectly match the perspective on the original photo.
#2. A Wide Range of Furniture and Decor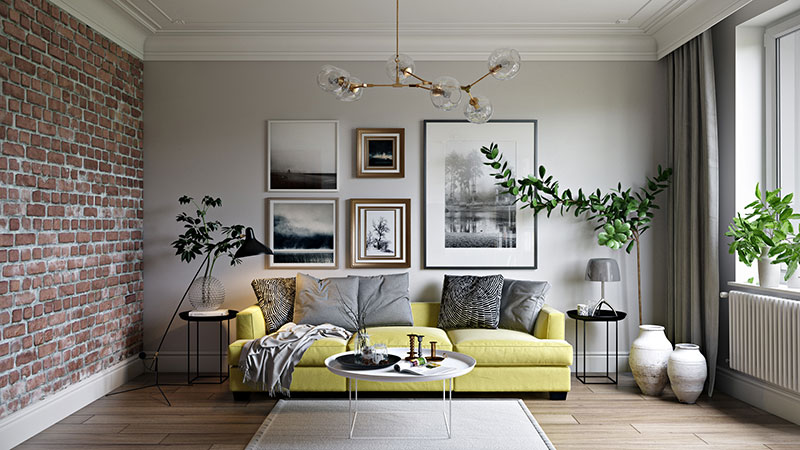 Another important thing that gives away bad photo editing is fake-looking furniture. Therefore, comparing virtual staging vs photoshop by furniture options is a key to determine the best staging solution.
Doing furniture arrangements in Photoshop, CG artists are very limited in their choice of furnishings. The principle of work in Photoshop is to cut out ready pictures and paste them onto the existing photo. Thus, as we mentioned before, photoshoppers have to focus on the angle in which the furniture was shot and not on its style or color. Needless to say, it simply ties their hands in terms of creativity.
Virtual staging is based on putting 3D models into a 3D scene, therefore, there's no such a problem like adjusting angles. A CG expert can choose any 3D furniture in a style that suits the interior well and place it as they like. This way, the furnishings look absolutely organically and realistic.
On top of that, 3D stagers can use and edit not only individual 3D models but also ready-made 3D furniture sets. Far-sighted virtual staging studios have libraries of ready-to-use 3D collections sorted by style and purpose. Therefore, making stylish digital staging becomes even more convenient and fast.
#3. Photoreal Textures and Materials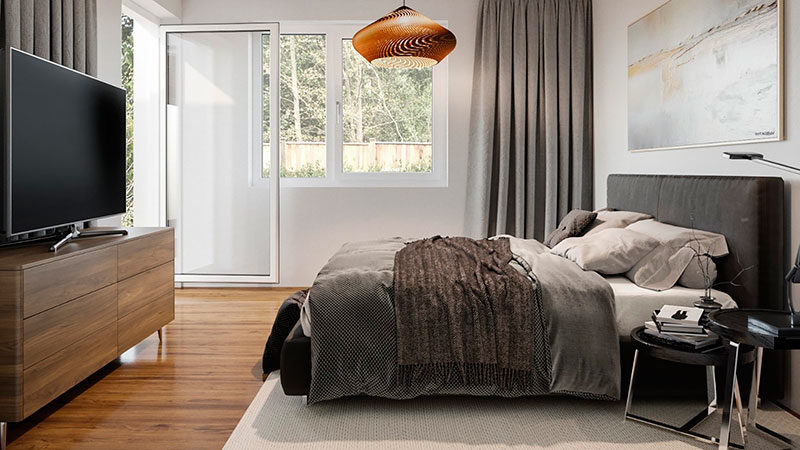 To make jaw-dropping real estate photo enhancement, artists have to pay careful attention to textures and materials. Despite the fact that both Photoshop and 3D artists use the same 2D texture maps, aspects of working with them are very different.
Although the texture map is a flat 2D picture, 3D technology allows you to pull it on an object to create a three-dimensional and photorealistic effect. In addition, CG artists can set up the qualities of the material – transparency, density, gloss, relief, etc. Therefore, they can recreate even the most complex materials in 3D and achieve a 100% natural look.
When working with texture maps in Photoshop, artists simply stretch the texture map and put it on top of 2D surfaces. Of course, it often ends up with the scale of the map not matching its pattern — and the whole texture looks ovely stretched and twisted. As a result, it deteriorates the quality of the image and spoils the photo. In short, Photoshop just doesn't cut it.
#4. Light Settings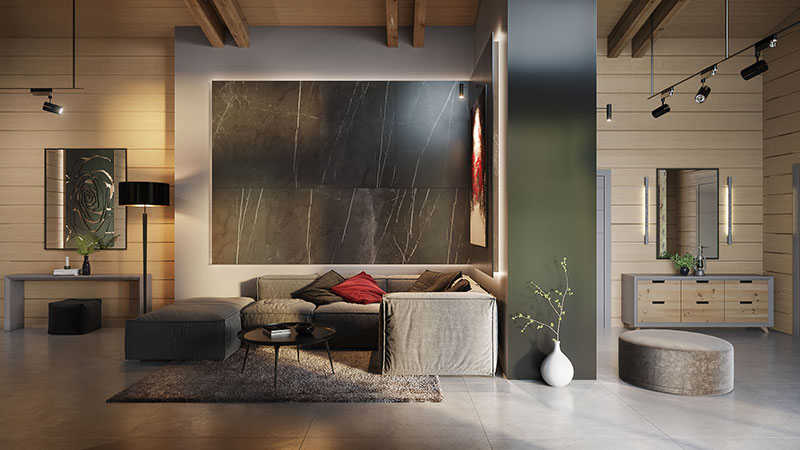 Photoshop is 2D software so there are simply no light settings in it. Therefore, to add realism to the staging, a photoshopper has to draw shadows and highlights on their own. However, firstly, it requires super artistic skills and knowledge, and secondly, it takes an incredible amount of time. 
To create virtual staging, CG artists use special software where they can manually adjust the light or use ready settings. CG experts are able to set up several light sources both natural or artificial, and a 3D program will calculate shadows automatically. As a result, all objects in the scene cast absolutely natural shadows and blend perfectly into the room. 
On top of that, CG artists can regulate the light to create day and night scenes to achieve unmatched realism. Thus, in virtual staging vs photoshop comparison, in terms of lighting, victory is always on the side of digital staging software.
#5. Versatility
Photoshop is just a 2D graphic editor that is usually used for editing and color correction. In terms of furniture arrangement, it allows creating only a simple collage made of several images. And obviously, that's not multifunctional solution realtors are searching for.
With virtual staging, real estate agents can get literally any type of visuals. Firstly, it's not only about interior and exterior images – staging software also allows making a 3D plan of the whole house. A 3D plan looks like a real house in miniature with all furniture, lighting and decor in it. Therefore, it's a mind-blowing CG imagery that helps a listing to outstand other competitive offers.
Also, virtual staging provides motion and interactive solutions for real estate. For example, CG experts can make a virtual 360 tour that allows users to move around the house from point to point. Another cool option is a walkthrough and flythrough animation where the camera moves smoothly and shows off the house. Surely, both are highly immersive visuals that add untold value to the listing.
#6. Turnaround Time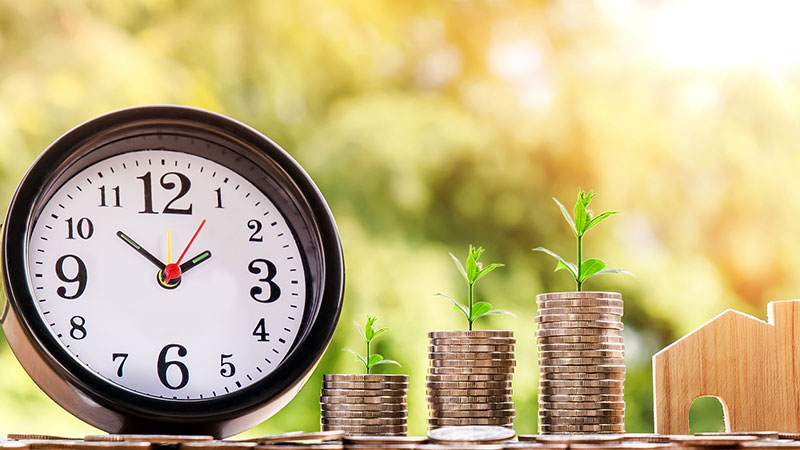 Considering all aforementioned problems with Photoshop editing, making a truly photorealistic collage is an extremely difficult and time-consuming task. Even the selection of the most suitable furniture and decor can take several days. Not to mention adjusting textures and drawing lights and shadows from scratch — it's very laborious and slow-moving work. On top of that, the resulting images won't even look natural and realistic.
Turnaround time for virtual staging depends mostly on the type of service. Let's say, making a 360 virtual tour obviously takes more time and effort than standard digital furniture arrangement. However, in our studio, we can make virtual staging i.e. filling an empty room with furniture in 48 hours.
#7. Cost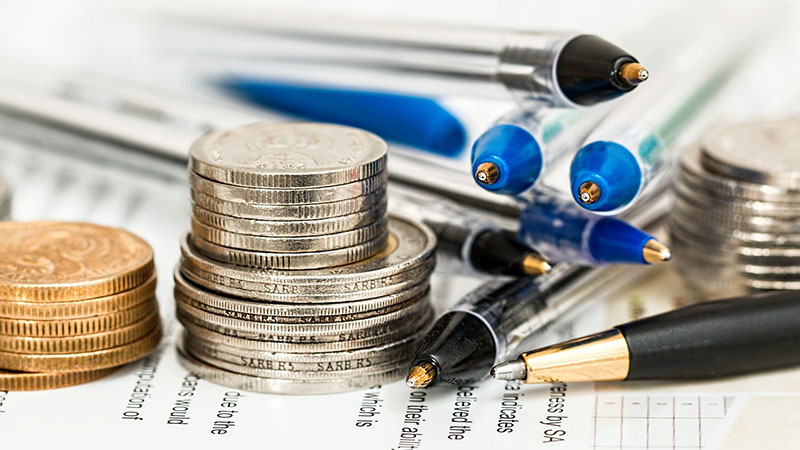 In terms of pricing, virtual staging vs photoshop competition becomes a bit pointless — there's no fixed market price for such services. The cost of virtual staging depends on many factors, including the type of service, number of images, and urgency. Also, each contractor has their own pricing policy. For example, our studio's average price for staging is about $63 per photo.
The price of real estate Photoshop editing also varies. One of the main factors here is quality and turnaround time. So, if a realtor wants a 100% photorealistic picture, a photoshopper has to make extra efforts, hence, spend more time on the job. As a result, a marketer waits longer and pays more than the average price.
Let's sum up. Photoshop is a popular CG tool for editing real estate photos but not the most effective one. Its quality is lower, turnaround time is longer, and capacities are limited. In fact, it's a graphic editor that work best for post-processing and color correction.
Virtual staging, on the other hand, looks absolutely photorealistic. It provides an accurate perspective and proportions, and also perfectly conveys light and textures. Besides, digital staging studios offer various visuals — from 3D plans to virtual 360 tours. Therefore, by far, the battle between virtual staging vs photoshop ends in favor of digital staging.
Made up your mind to use virtual staging services for your real estate listings? Contact us to get 100% photorealistic imagery in just 48 hours!
What is virtual staging?
Virtual staging is a digital remodeling of the property photos. It may include adding furniture and decor, i.e. digital furniture arrangement, as well as a full renovation of interiors and exteriors.
How virtual staging is done?
Firstly, 3D stagers build a 3D scene and set up cameras and the exact angle that the original photo was shot. Secondly, they carefully select 3D models of furniture and decor and put them into the scene. After that, 3D experts apply textures, set up the light and proceed to render. The last step is cutting out the rendered furniture set and pasting it into the original image.
What are the main virtual staging services?
The key virtual staging services are virtual staging, virtual restyling, digital indoor and outdoor renovation, a 3D floor plan, a virtual 360 tour.
What are the differences in making Photoshop real estate editing and virtual staging?
Adobe Photoshop is 2D soft that doesn't provide any three-dimensional options. Therefore, staging in Photoshop is creating a 2D collage from different furniture pieces "glued" to the original pic. Virtual staging is a 3D service, that allows creating a 3D scene with 3D furniture. Thus, the resulting image looks more realistic.
https://virtual-staging.archicgi.com/wp-content/uploads/2020/07/virtual-staging-vs-photoshop-what-to-choose-View08.jpg
350
800
luzina
https://virtual-staging.archicgi.com/wp-content/uploads/2020/04/archicgi-logotype-white-300x85.png
luzina
2020-07-16 16:30:21
2020-07-16 10:23:41
VIRTUAL STAGING VS PHOTOSHOP: WHAT TO CHOOSE AND WHY