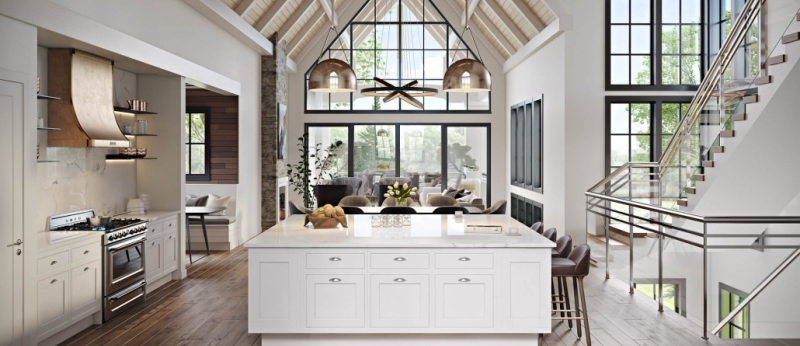 Even the most talented person has a limit to his imagination. That is why it becomes essential to know how and where to find inspiration in order to be able to produce new ideas. It is especially important for the real estate agents who need to show all the benefits of specific homes. Besides, thanks to virtual staging, they can present more than one option of interior design for one place. 
Despite the fact that there is a huge number of different websites and sources, here are the 10 best home design blogs where realtors will be able to pick any kind of design for different target audiences. In this way, they will provide the client with impressive and visually pleasing renderings rather than just photos of an empty room.  
#1. Design Hunter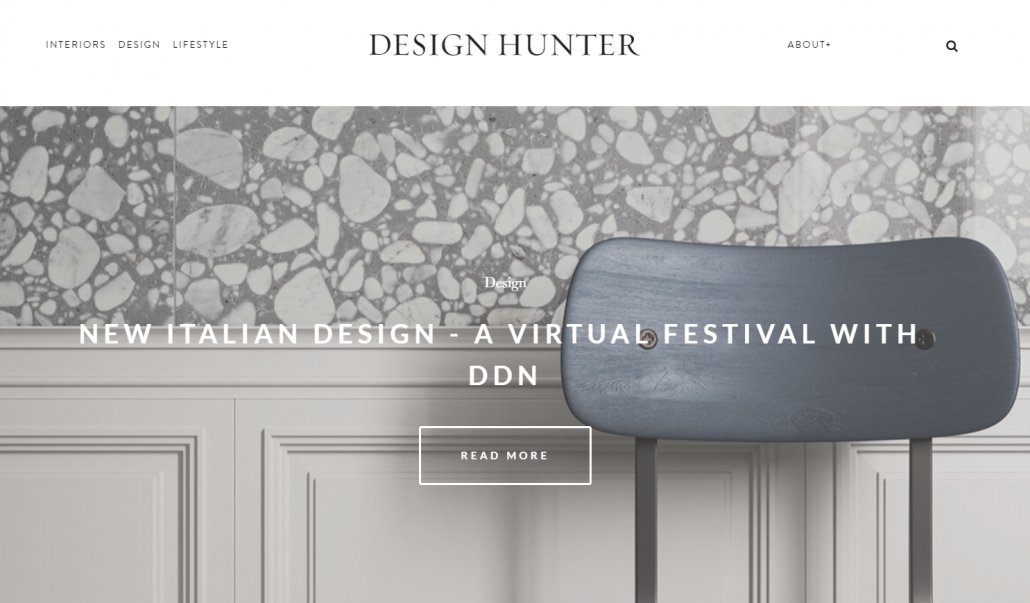 Website: http://www.designhunter.co.uk/
Design Hunter is at the top of the list of UK's leading blogs related to home design. It was found by Helen Powell in 2009 and since then has only got better. This source is perfect for those who are searching for minimalistic and modern styles. The blog divided into three categories: interiors, design and lifestyle. Together they will help you create the ideal design and unrivaled home atmosphere. 
#2. Pinterest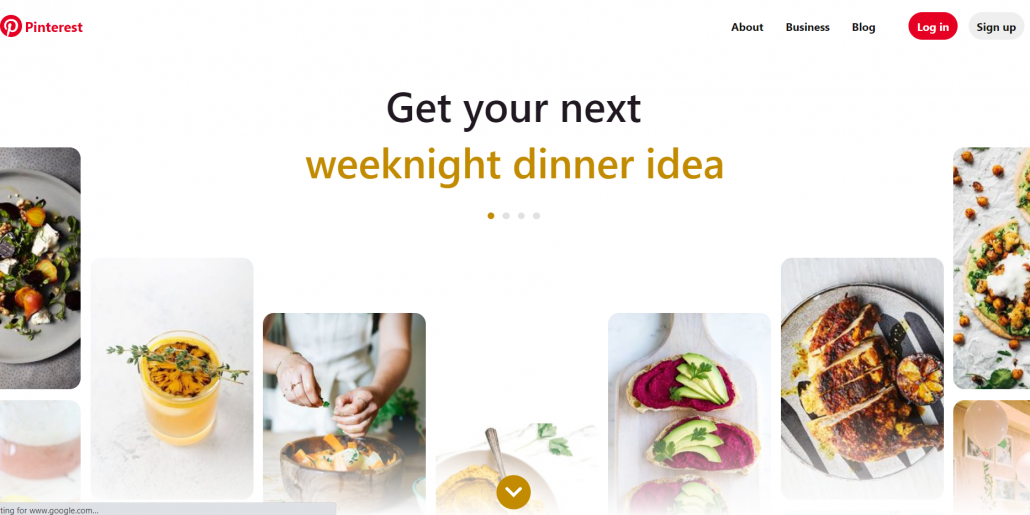 Website: https://www.pinterest.com/
This internet service created by Ben Silbermann is rightfully considered to be one of the best home design blogs. Here every person is able not only to share their own ideas but also to discover inspiration, a variety of schemes and collections to try. Pinterest is an excellent starting point for virtual staging as it has a large number of different furniture and decoration options that you may use, both individually and in conjunction with a complete room or home design projects. 
#3. All Sorts Of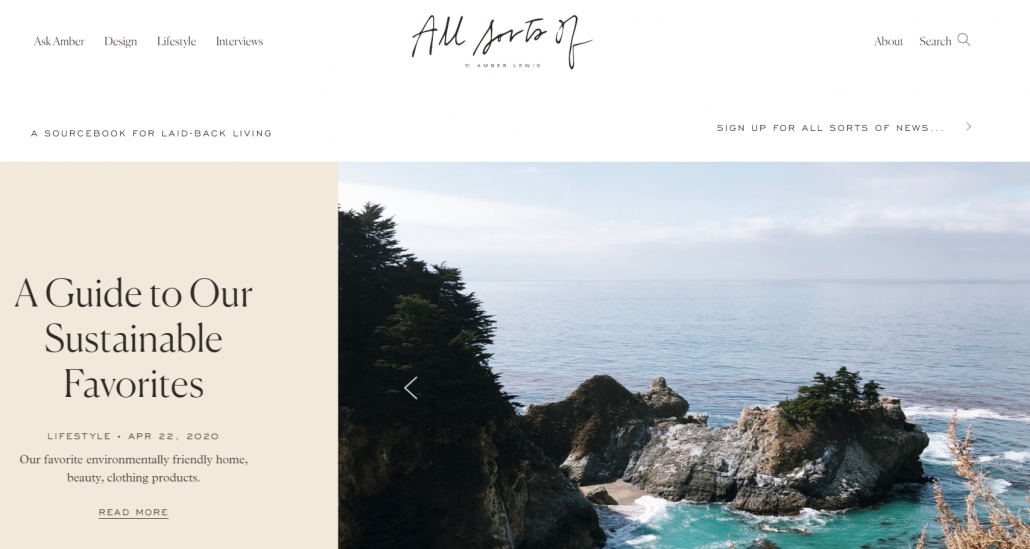 Website: https://allsortsof.com/
All Sorts Of is a blog filled with content related to home arrangement and tips on different aspects of lifestyle. It was found by designer Amber Lewis, who also created Amber Interiors studio. This particular website is especially interesting because it shows the whole process of home renovation: from the beginning until the final steps. In this way, you can see the progress on each stage, compare them and take note of expert advice. 
#4. Wit & Delight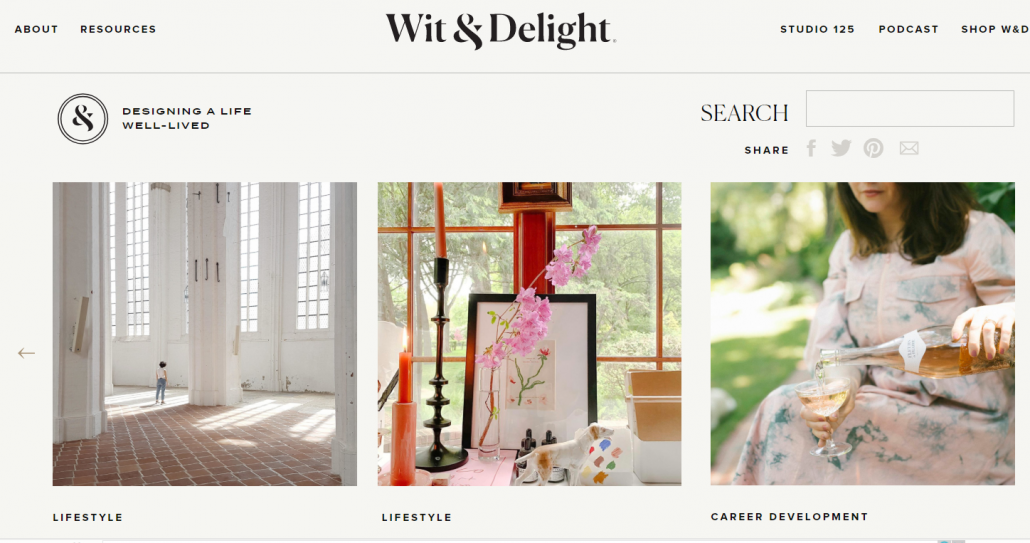 Website: https://witanddelight.com/
Wit & Delight is a lifestyle brand that shows a real experience in particular areas starting from food and beauty and finishing with interior design. It also provides a huge amount of various selections of home renovation points, design projects, furniture arranging solutions and places to shop. This blog was created in 2014 by Kate Arends who is also a creative director.
#5. Apartment 34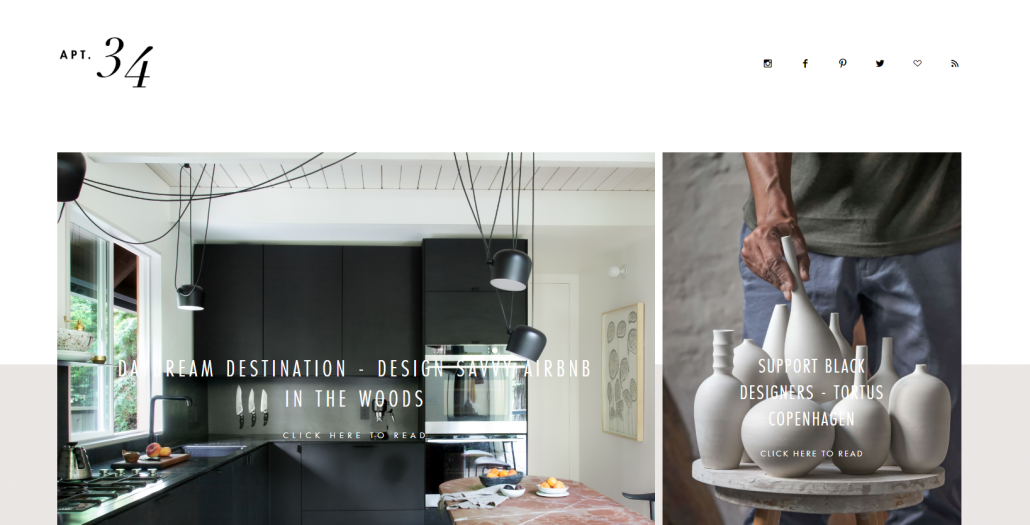 Website: https://apartment34.com/
Here is another great representative of one of the best home design blogs. Erin Hiemstra, the founder of Apartment 34, managed to gather a perfect collection of tips and examples of home decor for different rooms. This website mainly specializes in sophisticated and modern apartment design. The section "idea to steal" is a must read because it provides us with a lot of options in terms of furniture many of which were shown using virtual staging service. Apartment 34 will be especially useful for those who are working in the real estate field.
#6. Bright Bazaar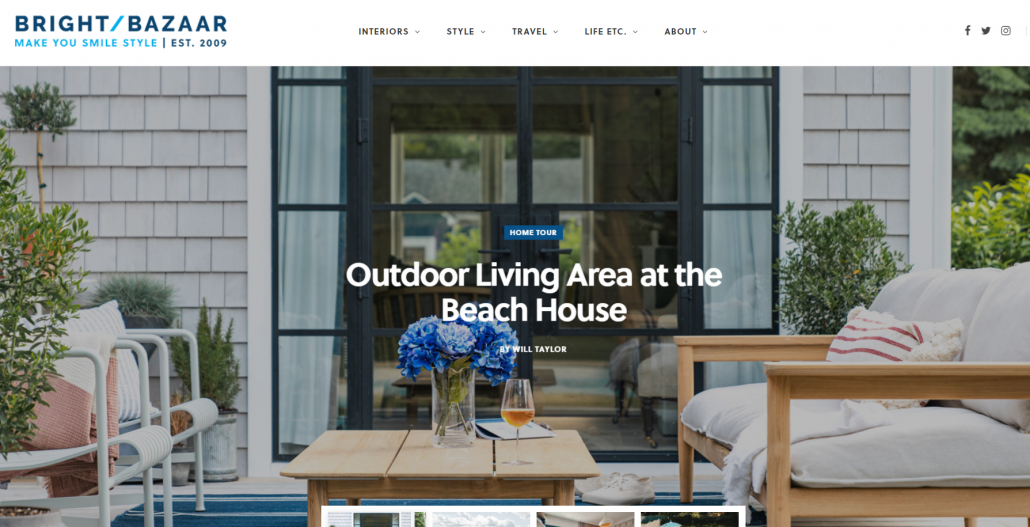 Website: https://www.brightbazaarblog.com/
The creator of Bright Bazaar, Will, has his unique make-you-smile style which is very recognizable even for non-professionals of this area. The blog is easy to browse and divided into four sections: interiors, style, travel and life. All of them are incredibly inspiring and interesting but we will focus on the first one.  Here Will provides various home tours and design collections. All of them are very bright and light. It is also worth mentioning his luxury homes in a Scandinavian style which will blow your mind. 
#7. Coco Kelley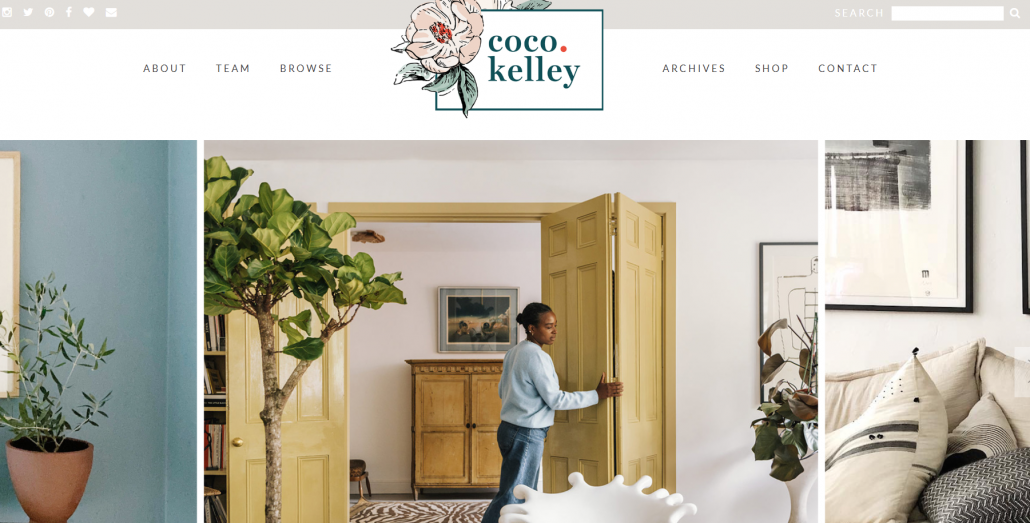 Website: https://www.cocokelley.com/
Founded by Cassandra LaValle in 2007, Coco Kelley definitely earned its place in line with other best home design blogs. It helps people to create some fresh ideas of house decor and interior styling. Here you can find a lot of information and examples of home decoration, specific rooms design, useful tools and tricks to set an ideal place and to find a balance between different styles. 
#8. The Spruce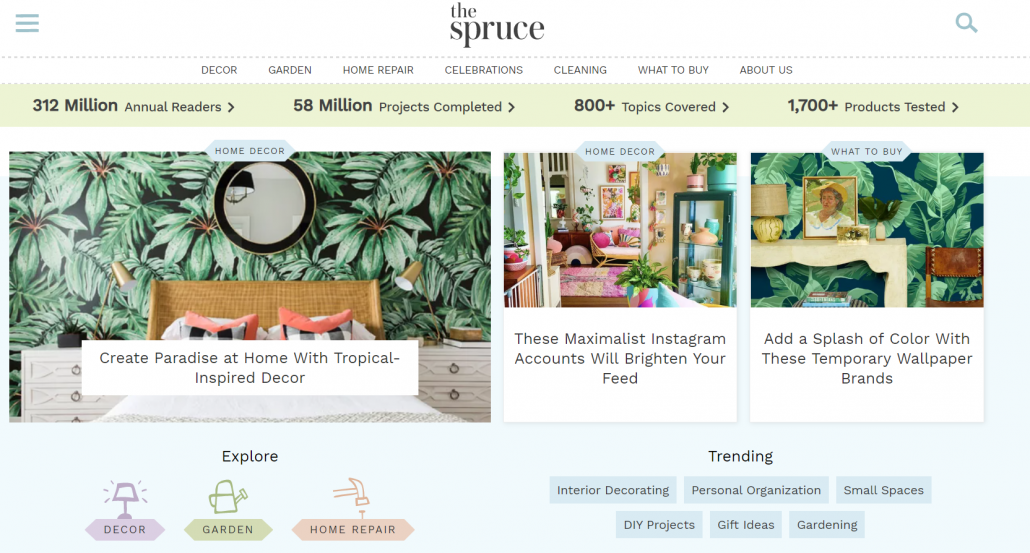 Website: https://www.thespruce.com/
The Spruce is a universal guide to any issue related to your home or garden. This blog has a huge library of articles for every taste and direction. Whether you need some decoration ideas, furniture replacement or just to update room style, you can always rely on this website. The Spruce found a perfect way to cover all possible questions in 6 main categories: decor, garden, home repair, celebrations, cleaning and what to buy. 
#9. Young House Love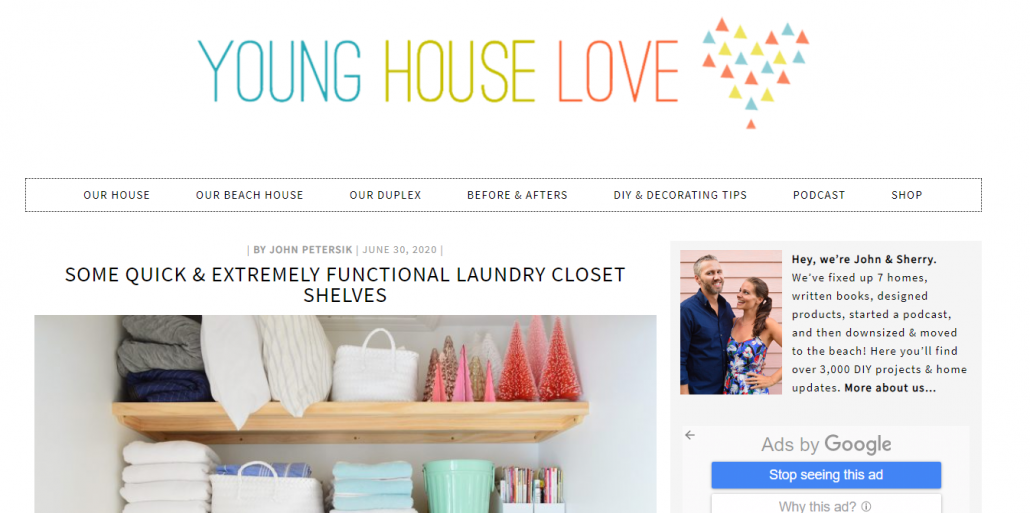 Website: https://www.younghouselove.com/
John and Sherry are a couple who started Young House Love blog thirteen years ago as a way to share their experience of house transformation with others. Nowadays it's one of the biggest sources of information about DIY with a lot of tips for home improvement. Apart from this, the "before and after" section that shows house renovation is getting more and more popular among their readers. Here everyone can definitely take some of their notes into account while planning your own project. 
#10. Emily Henderson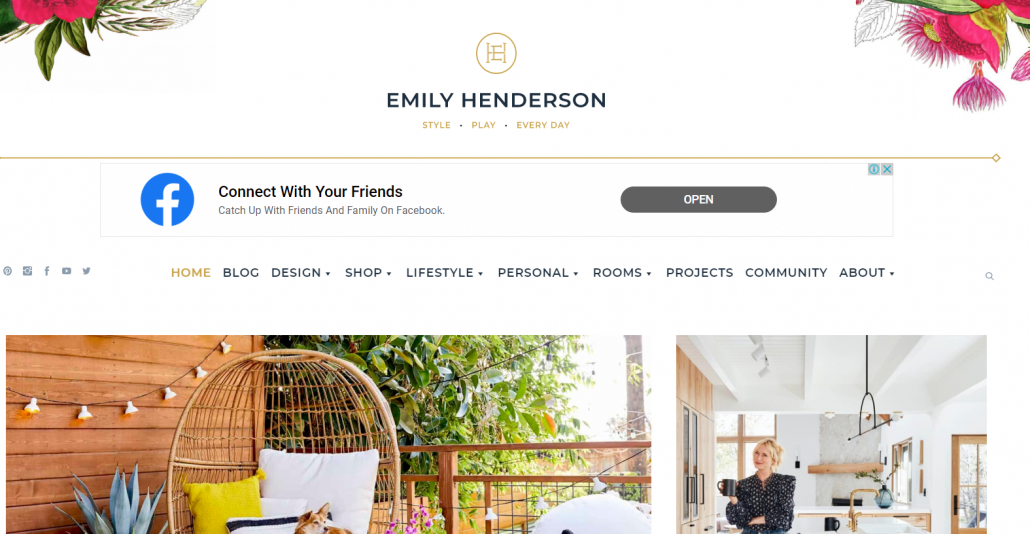 Website: https://stylebyemilyhenderson.com/
Last but not least, the final member of our list of best home design blogs is Emily Henderson's project. It's a great source of lifestyle and design inspiration, various makeovers and budget ideas of how to improve a place of living. Emily also provides her followers with different projects and gives a full review on each of them.  If you are searching for something with more pictures and less text then you can use her Instagram page and focus on the visuals.
Nowadays, interior design plays a vital role in the life of every person. Therefore, it is very important to choose what works best and think through everything properly. A lot of realtors are struggling to guess what their client may want, especially when it comes to making their home visually pleasing. In order to arouse interest among potential customers, it is better to find some references using the above list of best home design blogs and send them to a virtual staging studio. Their specialists will create the same furnishing and atmosphere as you need. 
Apart from that, realtors can also expand their perspectives and attract more clients by transforming empty properties into cozy apartments with a stylish design. Yes, it will be just example pictures, but in this way, people will be able to see the houses' potential and even create their own ideas using virtual staging capabilities. 
If you are interested in improving your real estate marketing strategies then you can use our virtual staging services and turn your listings into dream offers.
https://virtual-staging.archicgi.com/wp-content/uploads/2020/07/best-home-design-blogs-10-inspirational-sites-view-e1594393802349.jpg
346
800
vysotskaya
https://virtual-staging.archicgi.com/wp-content/uploads/2020/04/archicgi-logotype-white-300x85.png
vysotskaya
2020-07-10 16:30:40
2020-07-10 15:11:01
BEST HOME DESIGN BLOGS: 10 INSPIRATIONAL PLATFORMS FOR VIRTUAL STAGING