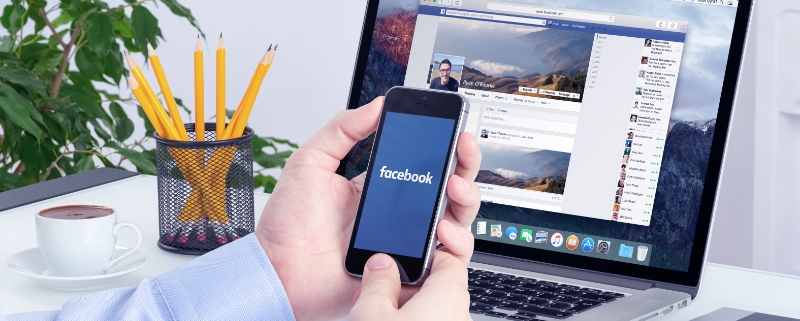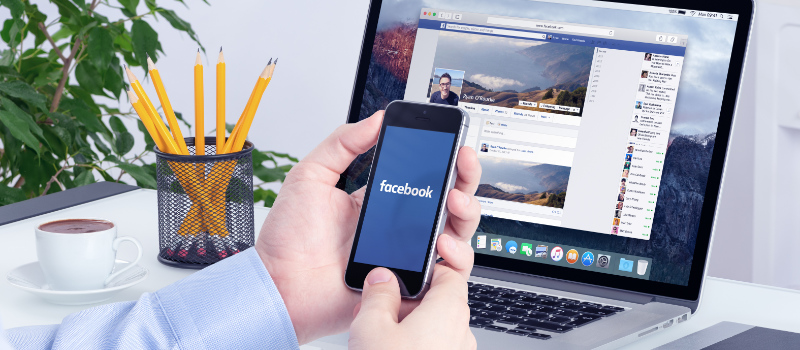 These days, all realtors have Facebook profiles, and some of them have succeeded in growing an impressive number of followers. Since there are so many brokers and agents on the internet, one has to try very hard to stand out among their competitors. An eye-catching ad could be a very effective way to gain more followers and drive potential customers to one's website. Is there a secret of the best Facebook ads for realtors?
Experienced real estate agents understand that an ad should contain a strong call to action. However, the mere text isn't enough for successful Facebook promo posts. Realtors need to utilize outstanding visual materials to catch users' attention at first sight.
Marketers of our virtual staging studio closely monitor the imagery that our clients order for their promo. Therefore, they know exactly which solutions make the best real estate ads on Facebook. Want professional advice? Keep scrolling, then!
#1.  Realistic Home Pictures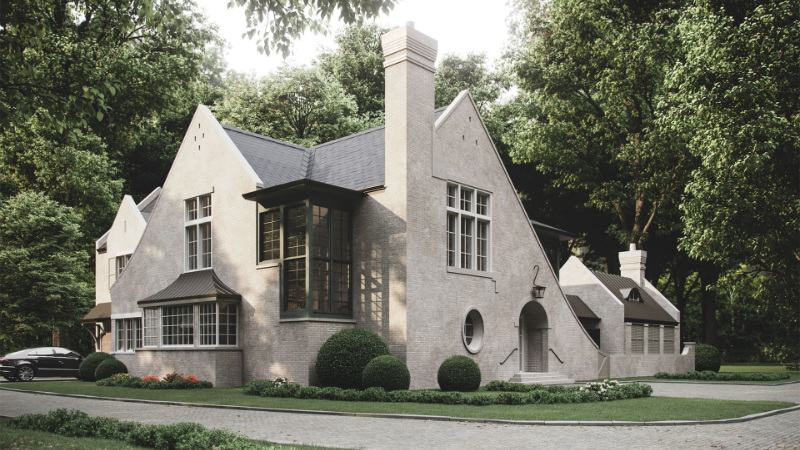 Naturally, the best Facebook ads for realtors are ones that display top-notch properties for sale. Therefore, images of the house are the main visual materials for adverts. If a real estate agent needs to promote a specific property, an ad should include several views of the home. Thus, choosing a carousel Facebook ad format is a way to go. The same carousel but with the images of the top offers could be a perfect ad for the realtor's website and Facebook page. 
To get effective visuals for real estate, realtors need to have more than amateur photos they took themselves. In order to make properties look more attractive, one can ask CG artists to do professional color correction such as adding warm sunlight, brightening the blue sky and enhancing the color of the lawn.
But CG specialists can do much more than just play with colors. They are able to perform a virtual renovation of the house and outdoor area, retouching cracks in walls and pavements, removing trash cans, adding flowers and greenery to the garden. One shouldn't worry that the images will look too unrealistic — with professionally-done improvements, house pictures will still be life-like while showcasing a property look at its best. 
#2. Virtually Staged Interiors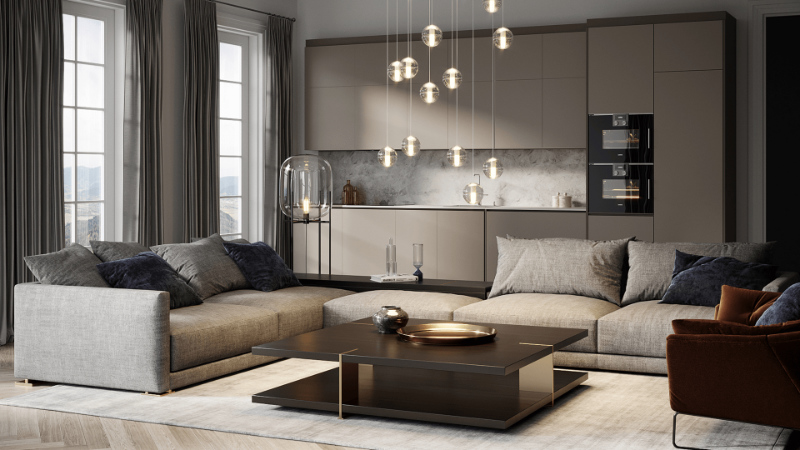 More often than not, realtors have to deal with empty houses or as-is properties that need renovation. Surely, agents can post some of the real photos in listings to show the current state of a home. However, using them for advertising is far from the best option.
A Facebook ad has to capture users' eyes at once, so realtors have to use images of cozy and stylish interiors in order to make people click on the post. This is where CGI comes in handy —  virtual staging and restyling will help to improve property images without any expenses on physical house remodeling. 
Virtual Staging
It is a CG solution that helps to digitally stage vacant homes with ready-made 3D furniture sets. Our CG artists have more than 6500 ready 3D furniture combinations in the digital library, so it takes only 48 hours for them to fully furnish a property.
Virtual Renovation
As for digital interior restyling, it is the best way to improve as-is houses. Oftentimes, such homes already have furniture installed but it's outdated and in need of replacement. In this case, CG specialists use graphic editors to erase old furniture and decor from the photo first. Then, using special virtual staging software, they furnish the house with modern furniture sets and accessories.
#3.  Impressive 3D Floor Plans
Before

After
Many realtors use 2D floor drawings for promo as they know how important a house layout is for buyers. However, not all prospects are able to read architectural drawings, meaning they won't be able to appreciate all the benefits of real estate. Besides, a black&white blueprint is not the most impressive visual material for a promo post.
On the other hand, a 3D floor plan can make the best Facebook ads for realtors. A slider above clearly demonstrates the advantages of a 3D layout as it is not just lines and gaps, but a real house in miniature. 
To create virtually staged floor plans, CG artists use realistic materials and textures for walls and floors, put furniture and decor. On top of that, they add lighting and interior plants. Therefore, a 3D floor plan not only perfectly explains the layout but also conveys the homey ambiance.
#4. Satisfied Customer Testimonials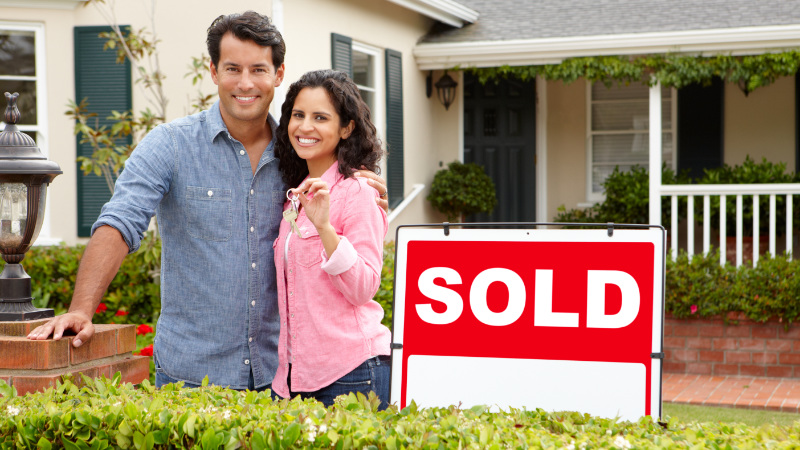 Customer reviews are effective in any business but especially in real estate where the stakes are too high to make a mistake. Sharing a success story of their current clients, agents and brokers gain the trust of their future ones. Therefore, photos of happy sellers or buyers holding a "Sold" sign and a short copy make the best Facebook ads for realtors. 
To make this advert even more effective, a real estate agent should add a tenacious call-to-action copy. For example, a text like "Your dream home is waiting for you!" with a link to listings on a realtor's website can bring more leads. Another option that works for many realtors is CTA "Find out your house value for free!" which links to the contact page on their website. 
#5. Links to Virtual Tours Around the Properties
People are always curious to look into the house that is being sold. Therefore, the best Facebook ads for realtors could be those that provide potential buyers with a virtual tour of a property. Some real estate agents take videos with their phones when walking around the house. However, such homemade videos are too amateurish to become a proper Facebook ad. We have a better offer — an interactive virtual tour.
Using a virtual tour, prospects can walk from room to room, turn POV- cameras at 360° and zoom any corner to examine a house properly. It sounds impressive, you may say, but how to incorporate it into a Facebook ad?
One of the ways is to create an advertising post with eye-grabbing home images. Then, add CTA "Click here to take a virtual tour!" and a link to the tour on the realtor's website. This way, a realtor kills two birds with one stone — draws maximum attention to their Facebook listing ad and attracts users to their website, thereby increasing its conversion.
Real estate agents can implement different social media tactics but all of them require eye-catching visuals. In our opinion, the best Facebook ads for realtors must include improved house outdoor and indoor photos, at the very least. Another way to draw more attention to an ad is to share stories of satisfied buyers/sellers. But if a real estate agent wants something extraordinary for advertising, a 3D floor plan or virtual tour are the best options.
Can't wait to try our tips for your Facebook real estate ads? Reach out to us for virtual staging services and get jaw-dropping visual materials to boost your social media campaigns!
https://virtual-staging.archicgi.com/wp-content/uploads/2021/12/best-facebook-ads-for-realtors-secrets.jpg
350
800
luzina
https://virtual-staging.archicgi.com/wp-content/uploads/2020/04/archicgi-logotype-white-300x85.png
luzina
2021-12-14 13:30:22
2022-01-14 10:44:26
BEST FACEBOOK ADS FOR REALTORS: 5 THINGS THEY SHOULD INCLUDE