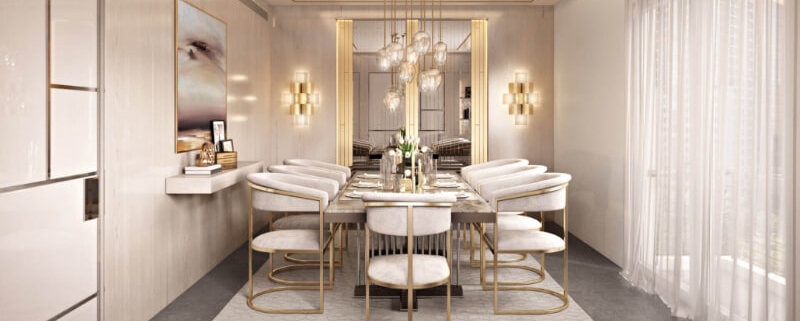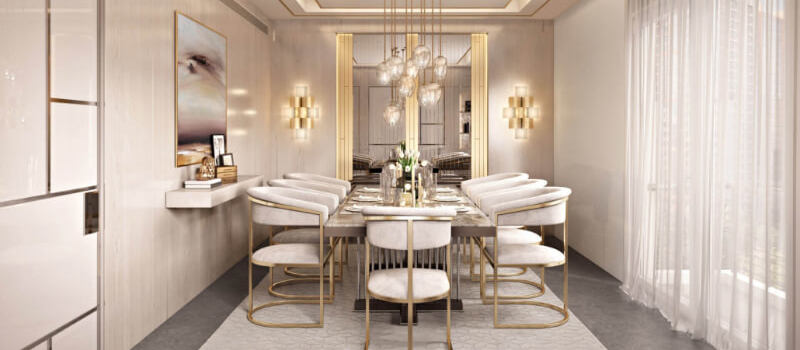 Getting attractive images of a fully-furnished house without doing physical staging is still a serious issue for realtors and brokers. Homeowners are not very keen on spending money on actual renovation and staging of the house, but they expect agents to sell it at a high price. Sounds familiar, isn't it? To deal with this situation, experienced realtors often opt for photorealistic 3D rendering services from a virtual staging studio.
The realism of the house images is another problem. If they make listings look fake or dull, most prospects prefer more visually appealing offers from the competitors. Therefore, one shouldn't underestimate the importance of having 100% photorealistic real estate visuals.
What benefits can realtors and brokers get from life-like 3D visualizations? We have the answer! Make yourself a cup of tea or coffee and dive into reading.
#1. Photorealistic 3D Rendering Showcase the Potential of Real Estate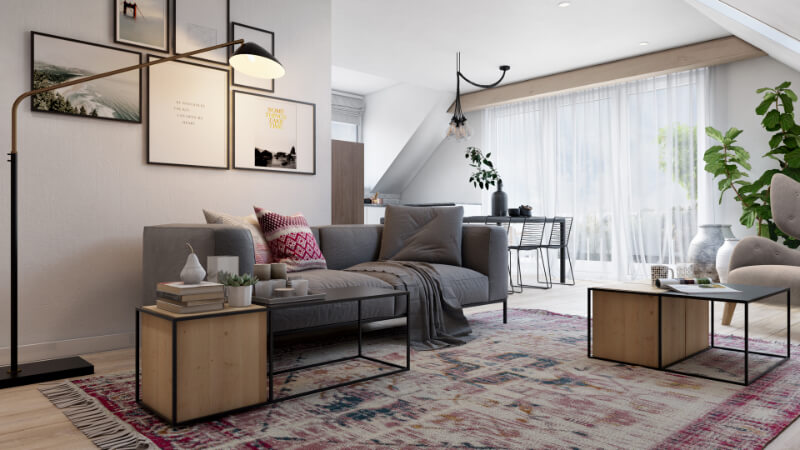 When searching for a home, prospects are interested not only in the current state of the house but in its potential too. Most likely, they are going to remodel their new property anyway. Therefore, buyers want to see the advantages of the house layout to understand what design modifications they might need to do.
With photorealistic 3D rendering services, such as virtual renovation and digital staging, CG artists can transform the home to offer buyers a glimpse of what it might be like to live in it. Moreover, the latter can use 3D renders as references for their future interior design. To avoid confusion and high expectations from prospects, however, realtors should mention that the images in listings are CGI.
#2. 3D Renderings are Tailored to a Specific Target Audience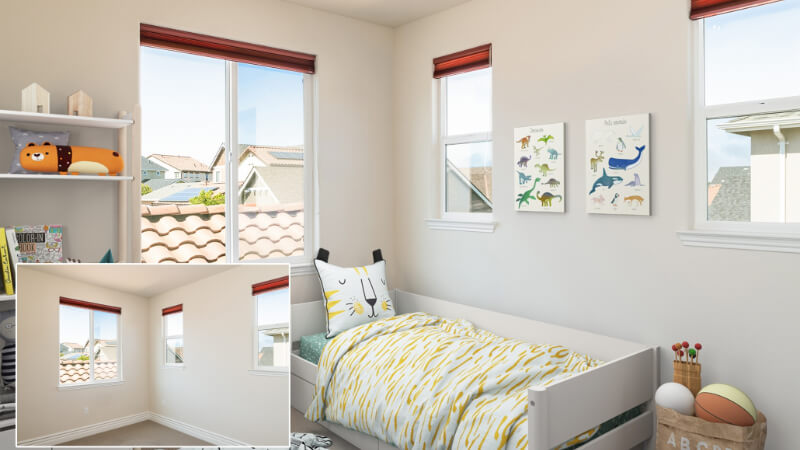 Many agents and brokers tend to customize their offers to narrow down the pool of potential buyers to good quality leads. The easiest way to personalize property listings is to use images as a medium. Professional CG artists take into consideration the marital status, income level, and age of potential buyers to make their virtual staging relevant for a particular audience. 
For instance, if an agent markets real estate as a family house, pictures have to visually convey a family-friendly message. To achieve that, CG specialists often opt for traditional interior style, furnish living and dining areas with cozy furniture and decor, and stage certain premises as kids' rooms.
#3. In Photoreal Visualizations, Real Estate Becomes Home Sweet Home
Before

After
Photorealistic images of a fully-packed house are perfect for real estate presentations — they sell not just a property but a sense of home. Life-like 3D renderings showcase it as a ready-to-move-in house with all the furniture installed, candles lit and dinner table served. It seems like your forever home is waiting for you to come and stay, and all that's left to do is simply bring in your toothbrush. 
NAR statistics prove that photorealistic virtual staging sells better than photos of empty properties. 81% of prospects said it is easier for them to visualize real estate as their future home when it is staged. Honestly, can you imagine yourself living in a house that looks like an empty white box? Unlikely! It has to look livable to draw your attention.
#4. 3D Renderings Can Deliver Any Ambiance Realtors Want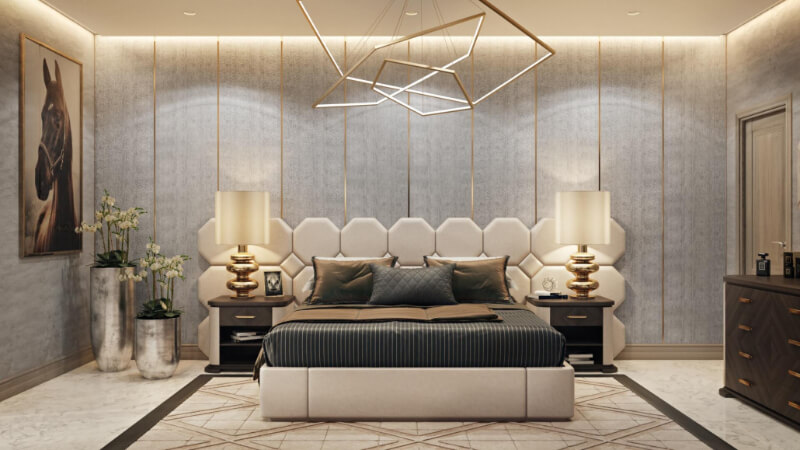 From the perspective of home buyers, residential properties should come with a certain lifestyle and atmosphere. At the end of the day, they are investing in their future with this purchase. That's why, when working on photorealistic 3D render for real estate, CG artists tend to create a unique homey ambiance for every property. 
Since the real estate project is based on 3D models and preset lighting, they can easily adjust and customize interiors as needed. CG specialists are able to change the mood of the scene in just a few clicks. They alter the lighting scheme, add festive decor or replace materials and textures, etc. This way,  it is easy to create atmospheric 3D renderings of a photorealistic quality perfect for social media, promo and advertising.
#5. Photorealistic 3D Renderings Make Spectacular Virtual Tours 
According to statistics, prospects aged 18 to 34 are 130% more likely to book viewing if a listing offers a virtual tour. And though creating a 360° tour sounds like a tiresome endeavor, photorealistic 3D rendering technology makes it a trouble-free experience. The only thing that a realtor should do is to provide a CG studio with the scale of work that contains 2D floor plans and photos of all the rooms.
Based on this data, CG artists are able to recreate a property in 3D. Then, they furnish it, install 360° cameras in every 3D room and make photorealistic renderings. After images are ready, CG experts use special software to combine them into a 360° virtual tour, as well as add interactive hotspots and navigation features. 
A ready virtual tour can be uploaded to any website including the most popular real estate platforms. Using it, prospects get a chance to walk around properties online to examine them remotely. And while a 360° tour used to be more of a wow-feature before, it became an effective precaution during the global pandemic.
When ordering 3D visualizations for listings, realtors can count on imagery fully customized to their needs and purposes. Photorealistic 3D rendering technology allows creating property images tailored to any target audience. Moreover, apart from static 2D pictures, 3D rendering provides more attention-grabbing and immersive solutions for real estate marketing such as 360° virtual tours. With a wide range of options at hand, realtors are able to build marketing strategies more effectively and sell objects faster.
Can't wait to impress prospects with breathtaking real estate images? Using our photorealistic virtual staging services, you can easily win even the most demanding clients and sell properties at the best price!
https://virtual-staging.archicgi.com/wp-content/uploads/2021/11/photorealistic-3d-rendering-for-real-estate-markerting.jpg
350
800
luzina
https://virtual-staging.archicgi.com/wp-content/uploads/2020/04/archicgi-logotype-white-300x85.png
luzina
2021-11-26 16:30:42
2021-11-26 11:40:10
PHOTOREALISTIC 3D RENDERING: 5 WAYS IT HELPS TO SELL REAL ESTATE