6 Ways You Can Sell More Properties than Ever
With our services, you get everything you need in one place
48-hours Turnaround Time
Time is money, so we will deliver the images within 2 working days.
2 Rounds of Free Revisions
We'll improve the images for free twice.
100% Satisfaction Guarantee
If you're not happy with the result, we'll give full refund.
We take Real Estate Ad Imagery to the Art Level
Wonder how? Here are 6 reasons we turn vacant photographs into real masterpieces
1. 500 000 Furniture Sets Database
You'll get a free access to our online library with half a million furniture and decor items for all styles and tastes. This way, you'll have an huge choice of objects for staging a property.
2. Design Experts at Your Service
Appealing design not only drives sales by at least 26% but also boosts the price of a property. So we don't just furnish scenes but create looks that sell houses and that buyers want to get for real.
3. 24/7 Support Chat
Every minute counts when selling a property. So we deliver results within 2 working days and offer online support – in case you need to make changes or add something to the image.
4. Perfect Lighting and Reflections
To turn your image into a client magnet, we save reflections and fill the space with beautiful realistic light. Our secret? We go beyond Photoshop post-production and use cgi magic.
5. 100% Photorealistic Materials
The impact of the image depends on materials. If the picture makes you want to stroke the chair upholstery or touch the cool marble countertop  – the buyer will love what he sees too.
6. 100% Photorealistic Proportions
We've created an algorithm adjusting proportions of the furniture to the room. So you'll never get tiny chairs next to a giant table in your pictures: everything will look flawless.
Partners You Can Rely Upon
These awesome guys have already worked with us and shared their impressions. Find out what they say!
II have recently relied upon ArchiCGI to assist with a schematic design level project. It was fast turnaround and had very little information in terms of details and specifications […]. Using their online project management system, the usual question/answer/feedback process was a smooth and trouble free experience. I would recommend the team at ArchiCGI to any client who is searching for a robust multi-discipline studio that goes above and beyond what most offer.
We strongly recommend ArchiCGI to anybody who is in need of either professional drawings, renderings, photorealistic architectural visualizations or even simple marketing products related to architecture. The combination of online and personal communication makes it a dynamic process. Transparency in pricing, ability to understand the customer needs and perfectionism work for us very well.
A very big thanks to your team of the above project especially for the miraculous correction at the last minute and for all for your hard work and accommodation to the adjustments requested.
It's very well done.
This has set a standard for all our future works with you.
A great many thanks to all the team at ArchiCGI for a great job. The architectural rendering you did for us was absolutely great and our client was ever so pleased with it. Thanks to you, she can now visualise what her staircase will look like.Your service was fast and very reasonably priced and you achieved wonders with what to me looked very little information. We will definitely use your services again.
Thanks for the architectural rendering of the pool project.
I was very satisfied with your services and will be giving you more projects as my clients need them.
I have already mentioned you to several colleagues with high recommendation so hopefully they can utilize your service as well.
Your team did an amazing job! This photo is better than I could have imagined. Thank you!
We would like to thank you and to share with you the impression from our cooperation on the last project. You have a very unique and comfortable platform to communicate, even though we are from 2 different countries.In addition, you have a large and rich component library which makes it easier. We felt that you were taking care of all the little details, and in the end the results were amazing. It has been a pleasure working with you. See you on the next project.
Great interactive website makes it easy to set up a new project or task, track the progress and communicate with the team members. Team leaders are always easy to reach and pleasant to deal with. The draftsman are very talented, skilled in all areas of architecture and will get you results you can depend on! I highly recommend this group!
Super talented group providing extremely high quality output. A real pleasure to work with and highly recommended
Archcgi has been one of the best things to happen to our company. The lifestyle and product images they have produced have been fantastic and to a very high standard. They are very friendly and very helpful. We look forward with working with them in the future. I would highly recommend them.
ArchiCGI are so efficient and communicative. The work flow is very user-friendly and the final arts work perfectly!
Thank you so much. We love both the renderings you did and working with you was a pleasure. So easy and you are very responsive. I will use you again and pass along your contact information to other agents in my office. These should help sell this home.
I am always pleased with the quality of end results, friendly but professional service and an ease of use of the website. Highly recommend!
Great experience!! Very professional team.
Lidia Rozhdestvenskaya is on it! From the beginning to the final. The whole team understood exactly what I was imagining, it was like they could read my mind! Marchenko Alina was the PM on my project and she knocked it out of the park! I highly recommend any one needing this type of service to use Archicgi. You will not be disappointed. Thanks again for a job well done!
Nick and the whole team have been a valuable asset for me in rendering my design projects. As a first time user of a source for virtual renderings, their patience with my ignorance, their helpfulness in maneuvering their site and their communication made for a great end result that made me look good. They will be my "go to" source in the future. Thanks to everyone at ARCHI CGI
I love working with ArchiCGI especially Anna Yakusheva & her team. The renderings were beautiful! They delivered the images in a timely manner and were in constant communication with us. They exceeded my expectations – the quality of the images, the attention to the furniture & fabric details. Our clients were very impressed – they could see what their living space would look like. Thank you guys for all of the hard work! Definitely will be recommending their services.
We have been working with Archi CGI for the last six months. We were in-between rendering companies before we found Archi CGI and they were very accommodating to our needs. Archi CGI has met and exceeded all expectations and I would highly recommend this company for any future product renderings.
Archicgi has been awesome so far. They get back to you quickly with solutions and are very good with following instructions. Most important, their work is impeccable. We plan on using them for a long time and making a real difference in our business.
Thanks to the Archicgi team for the professional and beautiful work. All orders were delivered in the given time with best quality.
Excellent speedy service and great quality! Archicgi was a great find, they are very accommodating with speedy friendly service and we highly recommend their services. I am recommending Archicgi to everyone!
Simply perfect ! Keeping with that good spirit.
Indeed a very professional team, BRAVO
EASIER THAN ANYTHING YOU'RE DOING RIGHT NOW
All that stands between you and your property overbooked
for showings are these 3 steps
1. Set the task
Starting a project is a piece of cake. All you need is to specify a few details – and we are ready to go.
send us a photo
choose a style
select furniture
2. Communicate
Communicate easily with the 3D team and track your ongoing tasks using our bespoke online platform.
talk to your Project Manager 24/7
add corrections
store results
3. Use results
Finally, get your show-stopping visuals — which you can use for all your marketing and sales assets.
on property listings
on your website
on social media
Impressed? And that's far from all.
By working with us, you automatically get:
Unlimited online storage for your images in our proprietary CRM platform
2 free rounds of revisions – you can come back twice and ask for adjustments to any picture
Learn more about real estate marketing
Find out about new trends and solutions that can enhance your advertising and sales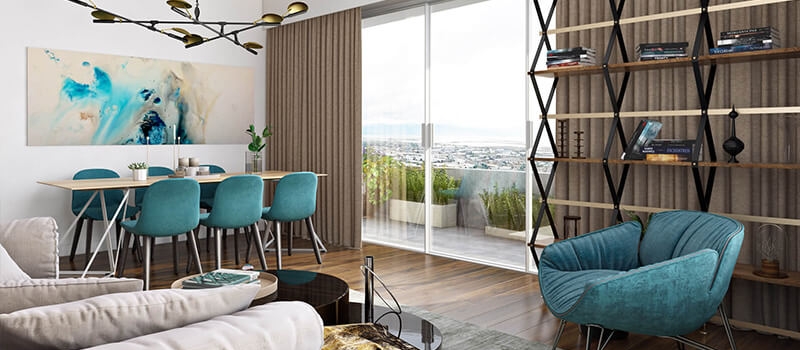 https://virtual-staging.archicgi.com/wp-content/uploads/2020/01/virtual-house-staging-services-in-house-vs-outsource-View01-e1586941000966.jpg
350
800
luzina
https://virtual-staging.archicgi.com/wp-content/uploads/2020/04/archicgi-logotype-white-300x85.png
luzina
2023-04-07 21:30:16
2023-04-07 17:44:35
VIRTUAL HOUSE STAGING SERVICES: HIRING AN IN-HOUSE SPECIALIST OR AN OUTSOURCE 3D STUDIO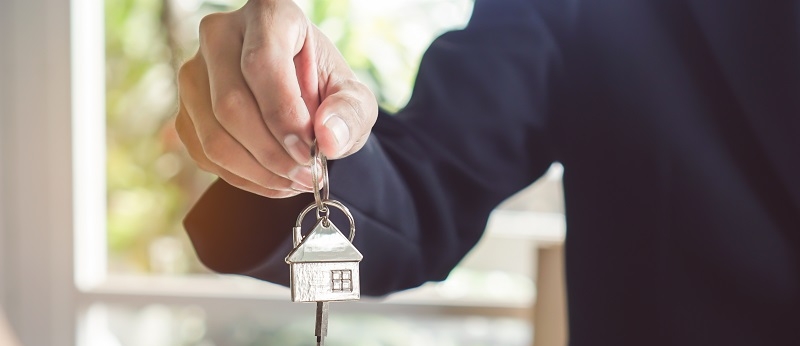 https://virtual-staging.archicgi.com/wp-content/uploads/2020/06/property-market-realtor-selling-home-e1594031610444.jpg
346
800
pavlova
https://virtual-staging.archicgi.com/wp-content/uploads/2020/04/archicgi-logotype-white-300x85.png
pavlova
2023-01-06 16:30:54
2023-01-06 08:47:41
PROPERTY MARKET: 10 FACTS ASPIRING REALTORS NEED TO KNOW ABOUT THE INDUSTRY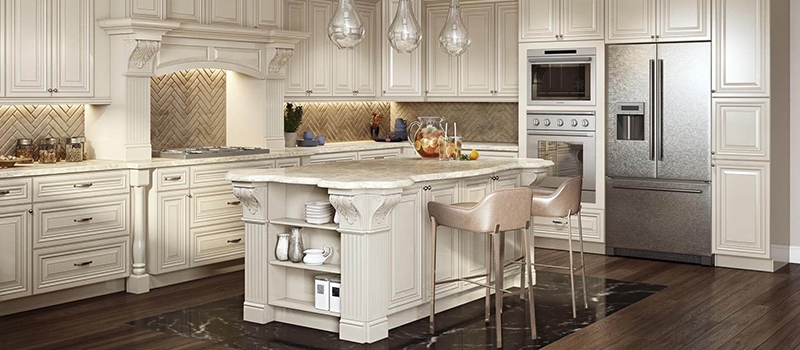 https://virtual-staging.archicgi.com/wp-content/uploads/2019/12/virtual-furniture-layout-5-ideas-for-renovation-view-e1586941360409.jpg
350
800
vysotskaya
https://virtual-staging.archicgi.com/wp-content/uploads/2020/04/archicgi-logotype-white-300x85.png
vysotskaya
2022-11-18 16:30:59
2022-11-17 21:04:07
VIRTUAL FURNITURE LAYOUT: 5 IDEAS FOR REAL ESTATE RENOVATION
Give us some details
and learn the cost of your project