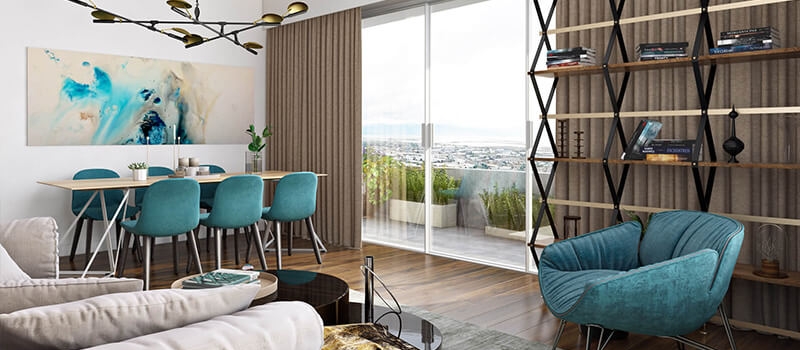 A professional realtor has lots of properties to sell and various problems to solve, including choosing the best virtual house staging services for each case. Let's say an empty property might need a simple digital staging, another house requires a little virtual polishing for the outdoors, and as for luxury real estate, a realtor wants to try a virtual tour to impress high-end clients. Surely, to get all mentioned visual solutions, a real estate agent has to work with CG experts.
Here goes again the problem of choice — a realtor can hire an in-house CG specialist or pick an outsource virtual staging company. On the one hand, working with the office staff is convenient since they are easy to contact and monitor. The flip side of in-house employees is the necessary costs on salaries and providing a decent workplace. So, between outsourcing and in-house virtual house staging experts — how to pick the best contractor? We selected 5 comparison features for analysis that will help you to make the right decision in no time.
#1. Personal Contact at Work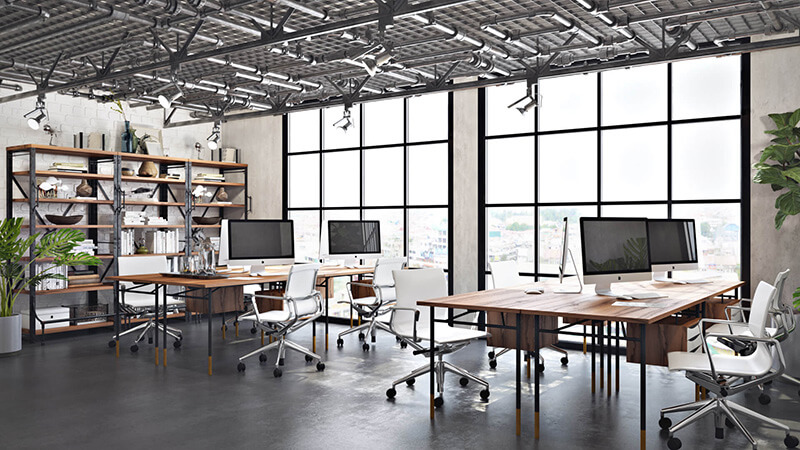 Surely, having a permanent in-house employee is convenient. It is easy for a realtor to approach them, give them a task or ask for a service. Moreover, as a boss, a real estate agent can always control what they're doing. Watching their staff working, they can decide whether to give a CG specialist another house staging on top of the existing ones or not, depending on their workload and the quality of the results. The main benefit of hiring an in-house spec is that since this is their permanent job a 3D artist is fully focused on it.
In contrast, an outsource 3D studio is located somewhere at a distance and communication happens via emails and video calls. This seems to be a little complicated for realtors who are used to the personal contact with CG experts. However, a well-reputed CG company knows how to establish an effective working process online, using CRM systems, Skype or Zoom calls, messengers, and whichever communication channel is convenient for the client.
#2. Money Matters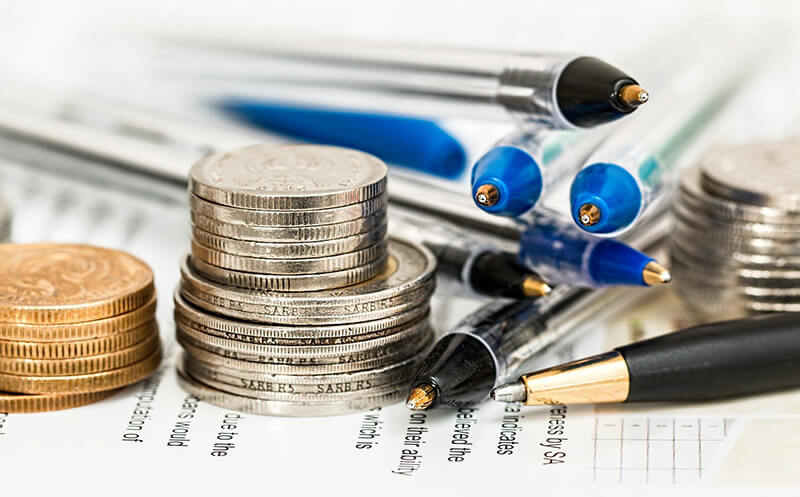 Having an in-house employee means large monthly expenses, no matter how many properties a realtor sold this month. These costs include salaries, taxes, sick leaves, and vacations — so you do the math. In addition, to provide an effective employee job interview, one needs to hire a qualified HR specialist — this is one more person in the team who expects to receive a regular salary.
An outsource 3D studio charges per hour of work on virtual house staging services with no additional costs. It happens so because all expenses on its specialists are not related to the company's clients — the studio managers and accountants carry that weight on their own.
#3. Workplace and Software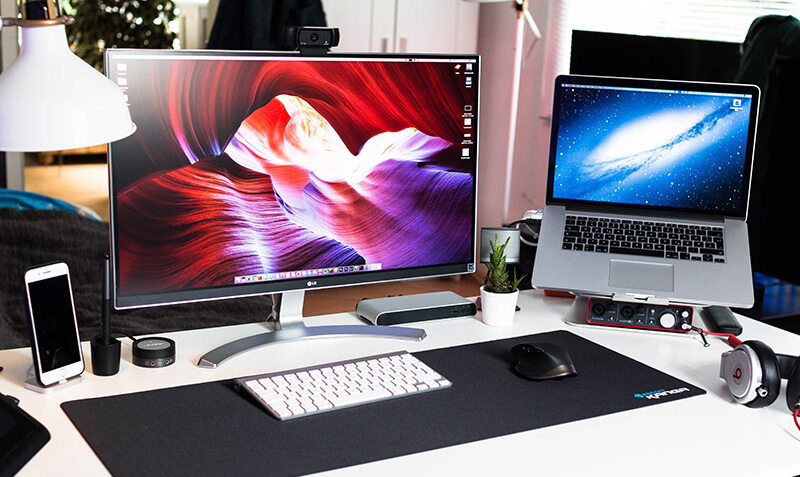 Hiring in-house specialists is always a big responsibility — it means not only paying salaries and taxes but create a comfortable workplace with the most updated technical equipment. These expenses are serious enough, not to mention the usual costs of stationery, office supplies, coffee and snacks.
As for CG house staging services, it is important to have professional hardware and licensed software. So if a realtor wants to have an in-house CG expert they have to be ready to buy soft, upgrade computers, and purchase 3D models for virtual house staging services. Also, providing employees with specialized literature, and courses as well as hiring coaches will help to improve their professional level. To put it simply, having an in-house CG artist is like raising a kid — one should take care of them and invest in their growth all the time.
All these problems seem to be irrelevant while working with an outsource CG studio. Surely, the company deals with the same problems, it provides all the employees with comfort and training but a realtor has nothing to do with it. Isn't it cool? Of course, CG specialists from the outsource company already have the latest professional hardware and soft they need because CGI is their main expertise.
Moreover, an experienced CG studio has its own collection of ready 3D models and even furniture sets for virtual interiors. It means, that there will be no long preparations to start the digital house staging and a realtor can save time and money by using a ready-made set for their project.
#4. The Speed of Working Process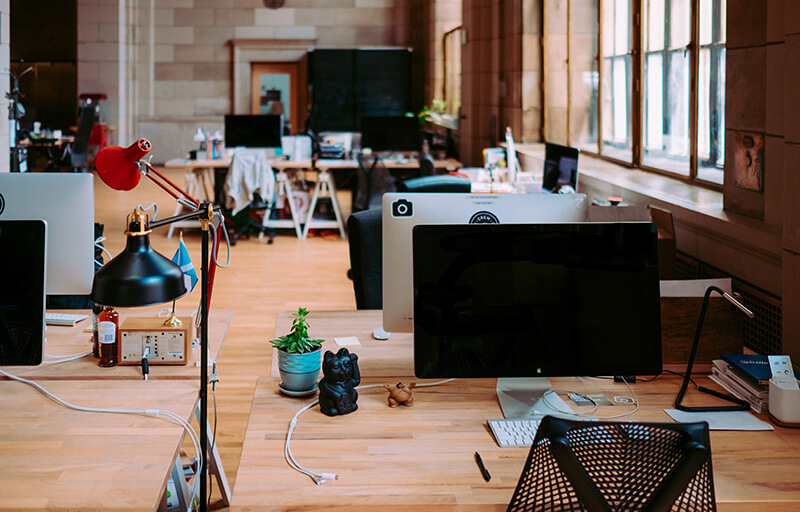 Obviously, the number of employees affects the speed of the working process. If a realtor needs only one type of virtual staging service and is not in a rush, then, probably, one in-house 3D artist could manage it on their own. However, if an agent is selling several properties simultaneously, and all of the digital stagings have to be completed ASAP, one specialist won't cope with all tasks on time.
In addition, it's always risky to rely on just one employee — they may get sick, take a vacation or a day off, thus, the workflow is disrupted. So it becomes clear that a realtor has to hire more in-house specialists or use additional outsource virtual house staging services anyway.
Far-sighted outsource 3D rendering companies have a much larger team than an average real estate agency can usually afford. CGI studios have not only many in-house artists but also project managers who successfully distribute tasks between different specialists and control all the deadlines. Since all 3D experts can work simultaneously, a large-scale or urgent house staging service can be completed several times faster than a single staff employee could ever do.
#5. Multitasking
There's a trap in hiring only one or two specialists for various virtual house staging services because all properties are different and require different solutions. For example, empty properties might need a simple virtual staging to look more homey and attractive. Other houses require digital interior restyling, which is removing or adding some details to the room to make it look better.
Moreover, to present a property in all its glory, a 3D floor plan or virtual tour are the best options. Surely, one person can't do all these services at their best and be equally effective. Therefore, at some point, even an in-house CG artist might need some help from other specialists.
A professional outsource studio has a big team of CG experts of various specializations — one is highly creative at virtual restyling and renovation, another 3D artist is best at making virtual 360-degree tours, and so on. The undoubtful benefit of collaborating with such a company is that they know how to use the strongest sides of their experts — everyone does what they are good at and a project turns out to be a 100% masterpiece.
To go outsource or hire an in-house CG artist is always a matter of general approach and the task at the moment. While working in the office together, a realtor can control their employees, and invest in training them to improve their professional level. Surely, collaborating with an artist who knows exactly what your needs and preferences are is always a benefit.
However, by outsourcing the services of a CG studio, a real estate agent can be sure that visuals will be done by a pro and not a beginner. Also, the outsource studios' artists don't require a monthly payment, they don't go on sick leave or vacation. Moreso, there are lots of specialists in a CG studio team so they can help or cover for each other. Therefore, they will finish a digital house staging on time, and provide high-quality results no matter what.
Looking for CG experts for jaw-dropping virtual house staging services? Contact us and our artists will make even the most complex projects professionally and on time!
https://virtual-staging.archicgi.com/wp-content/uploads/2020/01/virtual-house-staging-services-in-house-vs-outsource-View01-e1586941000966.jpg
350
800
luzina
https://virtual-staging.archicgi.com/wp-content/uploads/2020/04/archicgi-logotype-white-300x85.png
luzina
2023-04-07 21:30:16
2023-04-07 17:44:35
VIRTUAL HOUSE STAGING SERVICES: HIRING AN IN-HOUSE SPECIALIST OR AN OUTSOURCE 3D STUDIO