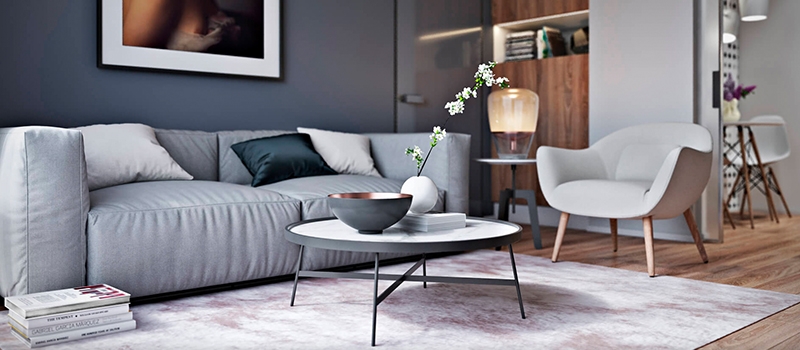 83% of buyers' agents concluded that staging made it easier for potential owners to see the selling homes as their futures ones, according to the National Association of Realtors' 2019 study. However, a lot of real estate agents still avoid it.
It is quite understandable because physical staging is costly, time-consuming, and does not guarantee a payoff for the efforts invested.
The good news is that realtors shouldn't give up the opportunities that staging provides. They should flip to virtual interiors one – way less expensive, with zero risks of missing deadlines, and always coming with desired results. 
Moreover, in a highly competitive environment, virtual staging gives a competitive edge to the offers since it enhances the property's presentation. So, let's find out how exactly this type of virtual designing adds to a more powerful real estate presentation and the creation of irresistible offers to potential buyers. 
#1. Complement the Listings Effectively
Before

Virtual Renovation

After
A website is not simply a digital business card, it is the most popular advertising channel. Thus, in 2018 of 6M homes sold, 51% of buyers found suitable offers online. Once hitting the website, visitors want to see not just home, but a lifestyle they potentially might have there. 
To address this, CG artists can create one or a few virtual interiors for home and demonstrate multiple lifestyle options dwellers can experience in it. When placed together with community data, such as nearby schools, restaurants, etc., within one listing details page, they keep prospects engaged, demonstrate the agency's expertise and custom-oriented approach. 
#2. Target the Audience with Relatable Content
Identifying the target market is probably the most effective strategy to be truly successful in the business. After learning demographic information, location, interests, income, it makes sense to reach out to people with the material that will resonate with them. For example, an $11M residence in Highland Park, Chicago, would need more A-class design options than simplistic interiors for the entry-level home recently acquired by newly-weds. In this case, luxurious virtual interiors will help represent the property in the best possible way. 
Moreover, they may also come with a 360 virtual staging tour. While being at home or elsewhere, potential buyers walk around the living space virtually and assess it before the real showing happens. How convenient it is, especially for business people when time is money. 
#3. Provide Outstanding Visuals for Greater Social Media Presence
Before

After
Having social media dedicated accounts is not an option nowadays. It's a must. They have a huge outreach, and purposeful virtual interiors for particular objects can only contribute to more deals. 
The content with pictures or infographics gets 94% more views than the one without it. So, for social media, before-after CG sliders will be a perfect solution. They will showcase the current state of the living space and then the potential one. In the long run, such content will transmit the agency's message faster, improve the viewers' comprehension of the dwelling's value, and trigger a necessary emotion. 
#4. Declutter Spaces for a Decent Real Estate Presentation
Before

After
For the agencies selling the as-is property, virtual designing is a sheet anchor. More than often, they cannot sell the homes because they look unattractive to customers. Clutter and mess distract from the advantages of the house and hide its potential. 
Luckily, when preparing the visuals for a channel, CG specialists can renovate the dwelling by decluttering it and eliminating the objects that ruin the overall look. Besides showing the "talent" of the abode, they can add some virtual interiors to highlight the selling points of the as-is property to the fullest. By the way, the representative of the National Association of Realtors said to USA Today that "Decluttering and cleaning top the list of home-improvement tasks realtors recommend to their clients."
The renovation service can be used for any selling platform. It comes as a photorealistic 3D render, which is equivalent to an ordinary photo and might be placed anywhere to enhance existing content. 
#5. Generate Powerful Content for Online Platforms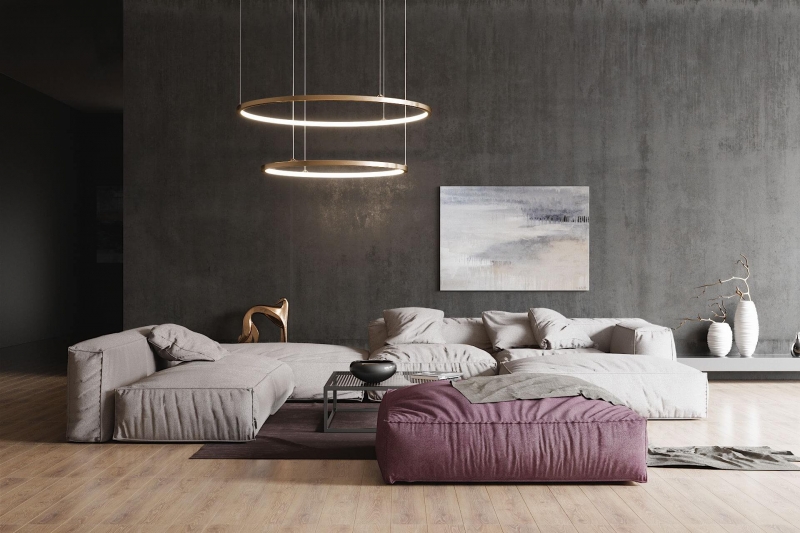 Once virtual interiors are on the agency's official website, they might be also distributed via Multiple Listing Service to other advertising channels. These are lead gen sources Zillow, Trulia, RedFin and others.
Using such platforms with an appealing material bodes for great opportunities. Thus, Zillow is the biggest American real estate search engine and hosts more than 110M homes across the USA. The platform offers photos, a value estimate, sales comps for every object listed. The Agents can also post ads there since Zillow is a media company as well. 
The content distribution, be it textual or visual, is a powerful principle of brand popularizing and augmenting the online presence with fewer investments. Therefore, realtors, once invested in high-quality presentations, can get remarkable results from multiple channels throughout the Internet. 
In the society where visual perception is dominant, businesses cannot ignore the importance of a decent presentation of the offers, especially real estate ones. This is where virtual interiors and digital staging, in general, come in handy. They can be used for sites, social media, independent advertising platforms and so on and make them distinctive amongst competitors. 
Want your business to gain momentum in the coming year? Turn to our digital staging services to enhance your presentation, whatever channel you use.
https://virtual-staging.archicgi.com/wp-content/uploads/2019/12/virtual-interiors-real-estate-presentations-view-e1586941285174.jpg
350
800
vysotskaya
https://virtual-staging.archicgi.com/wp-content/uploads/2020/04/archicgi-logotype-white-300x85.png
vysotskaya
2019-12-26 16:30:52
2020-04-15 09:01:31
VIRTUAL INTERIORS: HOW THEY ENHANCE REAL ESTATE PRESENTATIONS