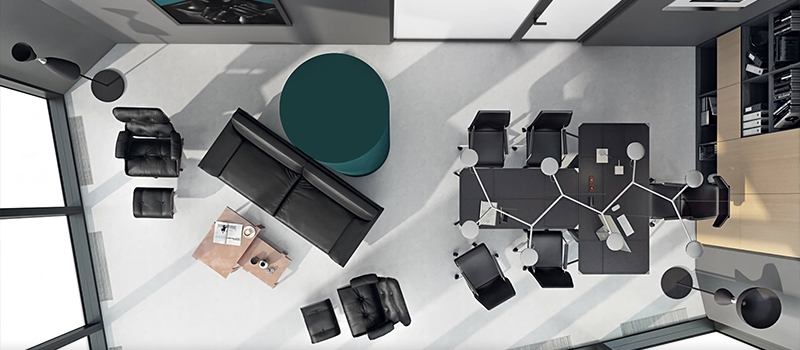 Virtual staging is appearing all over the real estate market as selling houses is easier when one can show what fits inside a room and how lively it could look.
Naturally, renting furniture, moving it and such isn't cheap and could only be afforded for luxury homes and top of the line real estate agencies. Today, with a virtual staging company, a Real Estate Agent can recreate furniture staging through computer-generated imagery for very affordable prices. 
The last thing a Realtor wants is to lose customers due to a dull and uninviting look of empty rooms. Even if prospects will be able to see the benefits of an uninhabited dwelling, they might be worried that their furniture won't fit or just lack the idea of how everything can be organized. Naturally, wasting time and money on promoting real estate that doesn't get sold after an extensive period of time is something many Real Estate Agents don't want to go through. 
Filling the empty spaces for customers is definitely going to give an advantage in selling dwellings. Thankfully, 3D visualization can make it happen without any efforts on Realtors' side. All they need to know is what services to choose and what apps suit them the most. Find out about these 10 apps that Real Estate Agents can use to try out virtual staging and show a client the potential of their future home. 
#1. Homestyler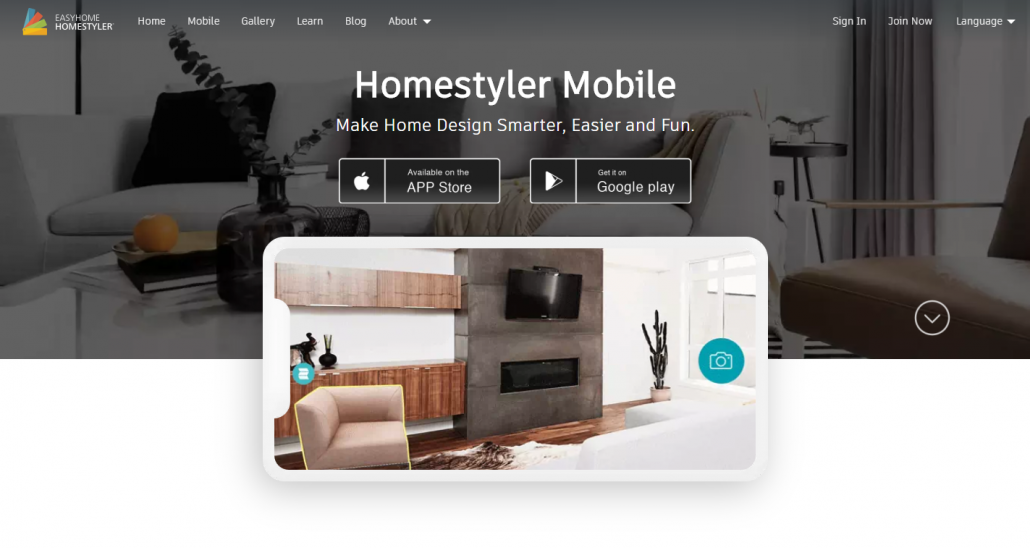 Website: https://www.homestyler.com/int/
Homestyler has both a web-based virtual designer and a mobile app, which are quite simple tools. The mobile version gives you the ability to photo capture a room and arrange 3D models of real furniture products, lights, rugs, paintings and more within it. The high-quality catalog of 3D objects has a collection of real brand name furniture items to visualize a room as close to reality as possible.
Separately, their web-based designer offers virtual floor plan creation where users can fill in furniture and decor to view as a detailed 3D visualization converted from a 2D floor plan. This lets Real Estate Agents design rooms based on mere drawings with no photos or renders. Moreover, the result is so impressive that Realtors can easily use it for listings and property presentations.
#2. IKEA Planning Tools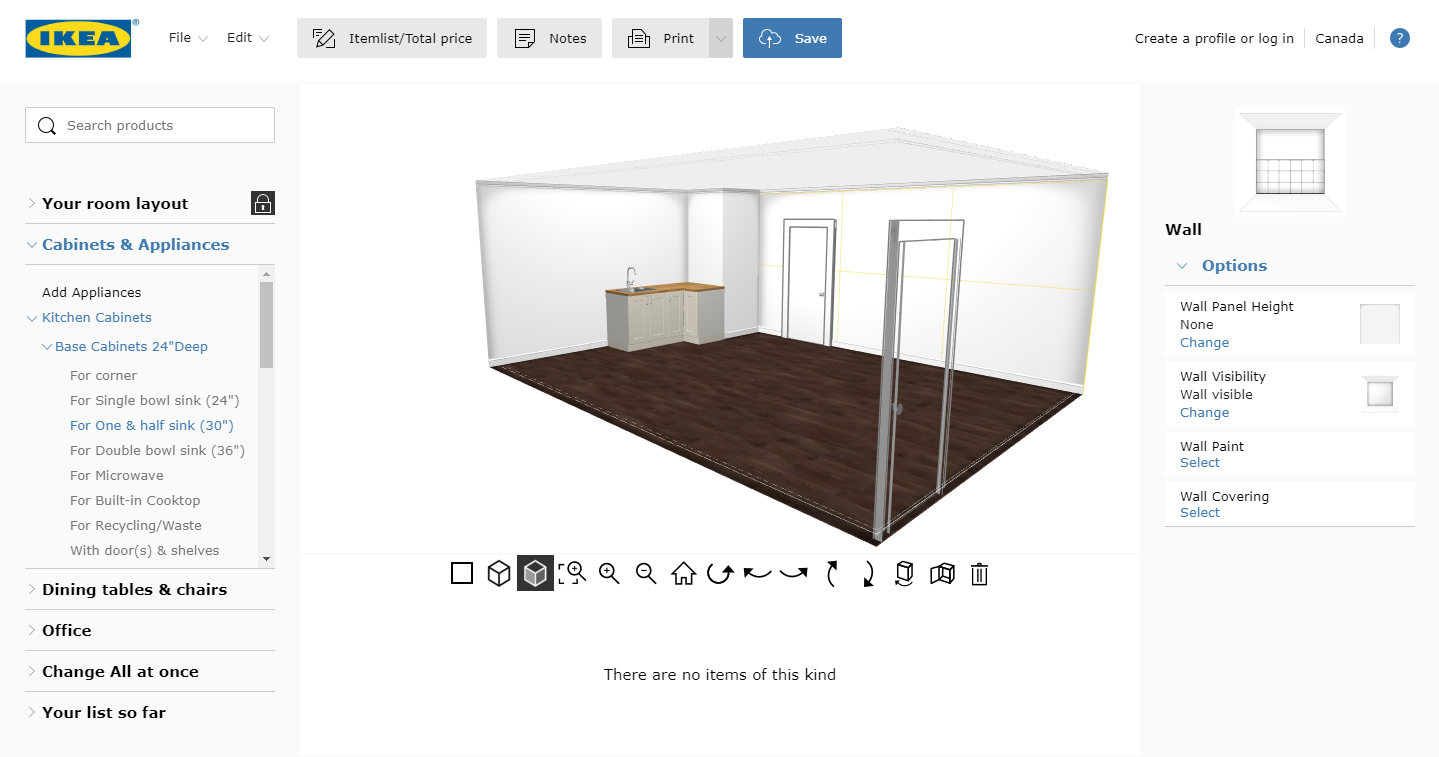 Website: https://www.ikea.com/ms/en_US/customer-service/about-our-products/planning-tools/index.html 
IKEA offers a few different virtual designing software that lets users create designs for kitchen, bed and office rooms. Although the app only delivers on specific rooms, it does a great job at portraying exactly what that space would look like in both 3D and 2D. IKEA provides an extensive catalog of icon furniture that can fit any style and demonstrate the viability of a space from a top-down view. 
#3. roOomy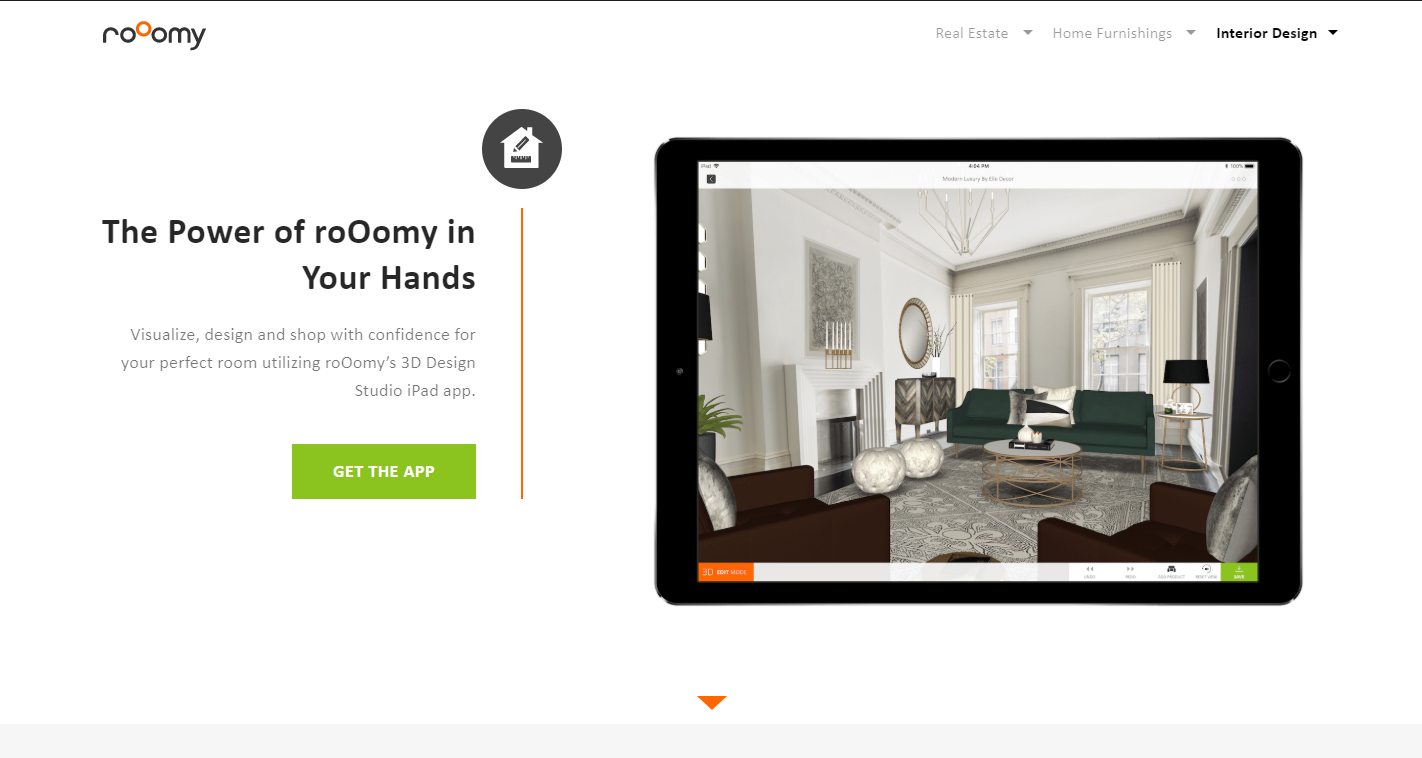 Website: https://rooomy.com/
RoOomy allows taking or using an existing photo of a room to decorate. Once the room is measured, roOomy will turn it into a virtual 3D space directly in the app in which one can add 3D home decor and furniture. Besides, a user can select different colors, fabrics, and patterns for each chosen item. Additionally, roOomy provides a wide selection of sample 3D rooms to practice designs and get inspired.
#4. iStaging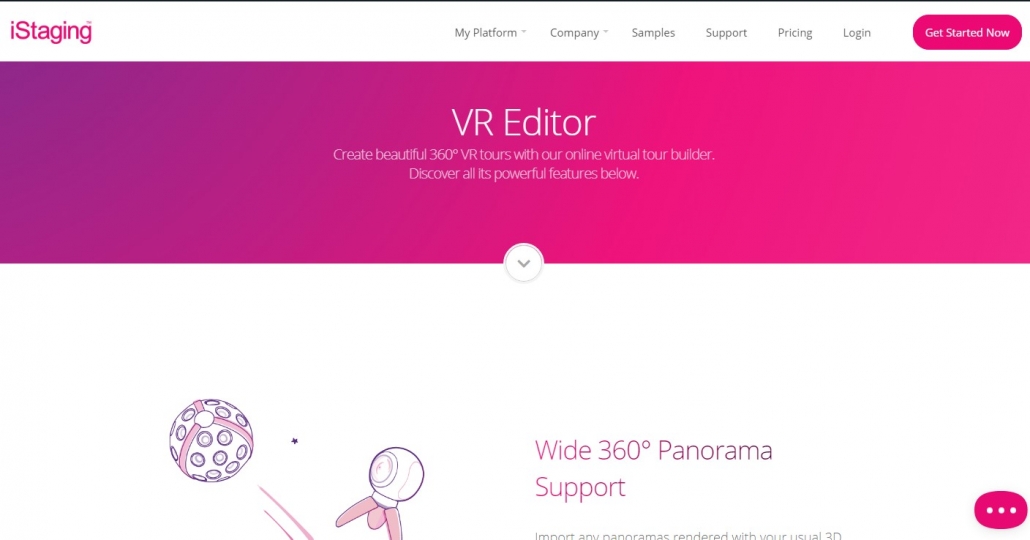 Website: https://www.istaging.com/en/
iStaging provides more than 10,000 real-life home furnishings for virtual staging including wall and ceiling decorations. The app works in real-time and simulates actual sizes of objects according to rooms' dimensions. The service also lets users explore 360 virtual staging interiors created by professional designers for inspiration or references. This can help to see what kind of design might fit real estate best of all.
#5. Visual Stager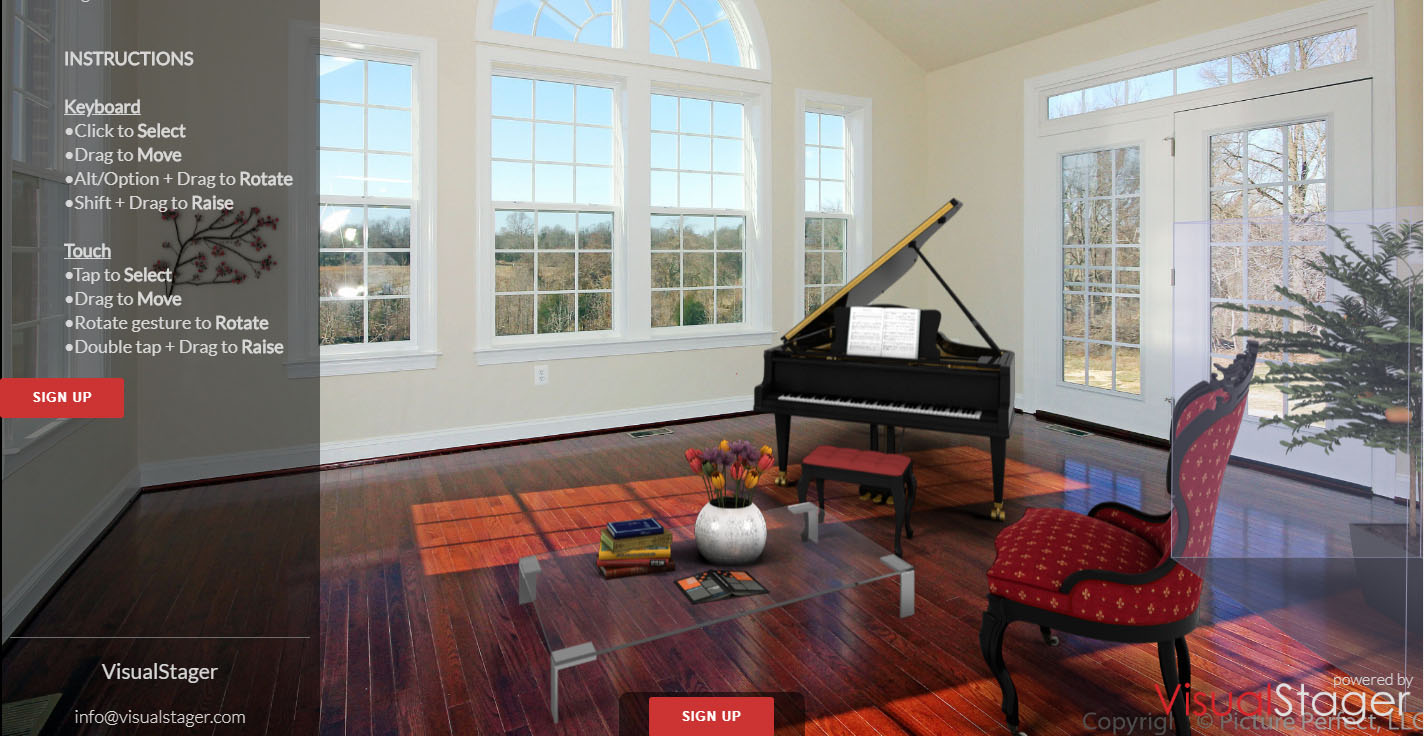 Website: http://visualstager.com/
Visual Stager is a web browser-based service that can be used anywhere and anytime from a PC, laptop or tablet. Users utilize prepaid credits or a subscription plan to create professional virtual staging by hand. Real estate agents can choose from over 4000 high-quality 3D items to decorate rooms with. The wide range of options allows experimenting with different design ideas and trying out various styles to choose the most appealing ones for prospects.
#6. Stagely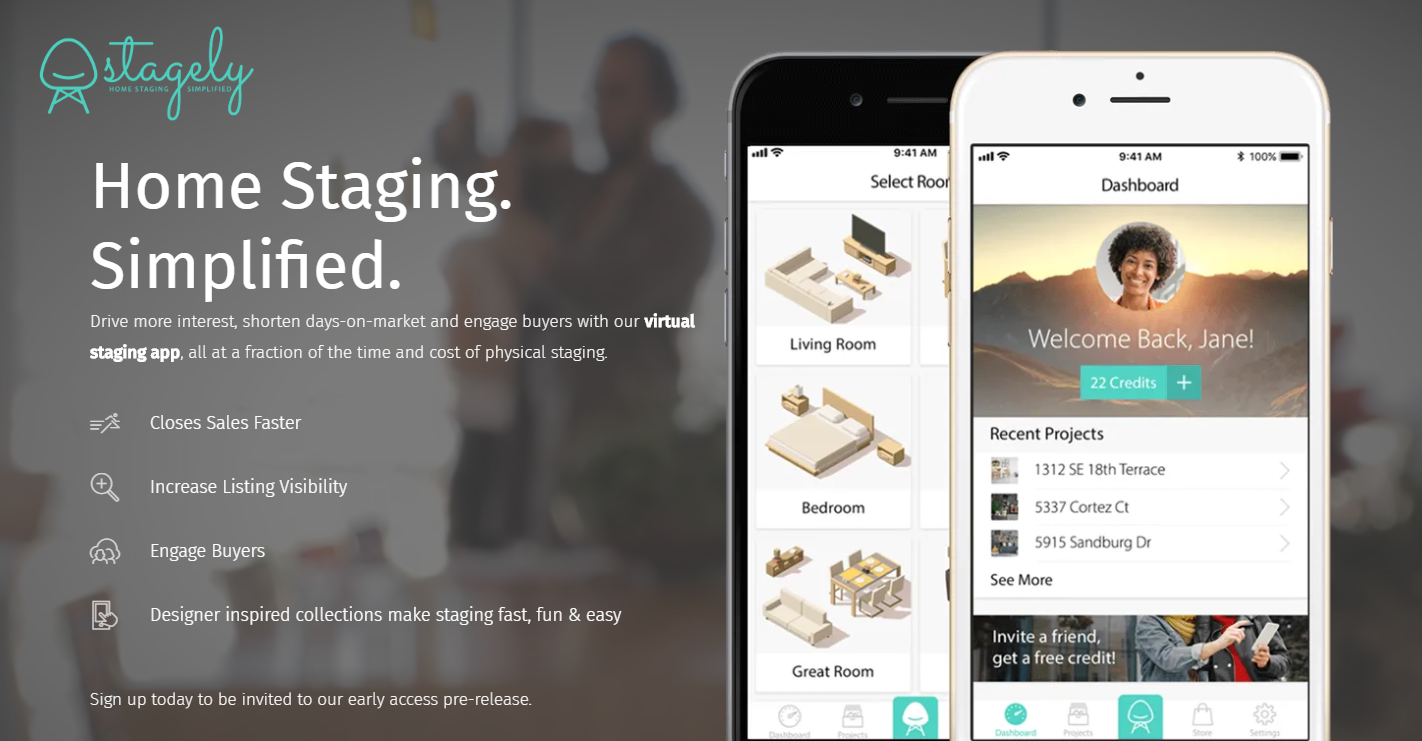 Website: https://getstagely.com/
Stagely is a cloud-based virtual staging application where one can select from custom-curated furniture collections. The app is built upon being user-friendly, so real estate professionals can stage a home in a matter of minutes. The app is still in development but the service offers early access to pre-released version. In this way, the developers want to get customer feedback and fix all the discovered flaws. 
#7. Decor Matters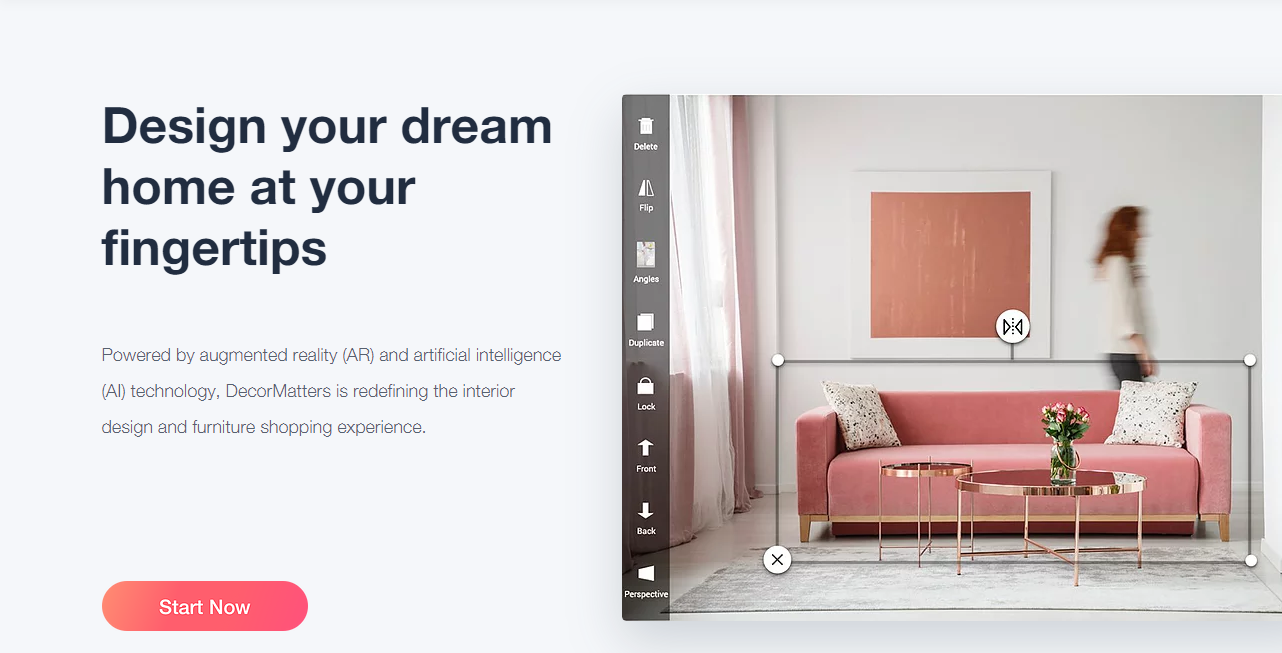 Website: https://www.decormatters.com/
Decor Matters lets users create virtual staging projects based on templates or camera photos. The app provides millions of home furniture, decorations, lighting fixtures, and art from popular stores like Target, Overstock, Crate & Barrel, Pier 1, West Elm, IKEA, Ashley, Lamps Plus and Living Spaces. However, to upload personal images for staging, a client must get a subscription to Decor Matters.
#8. Housecraft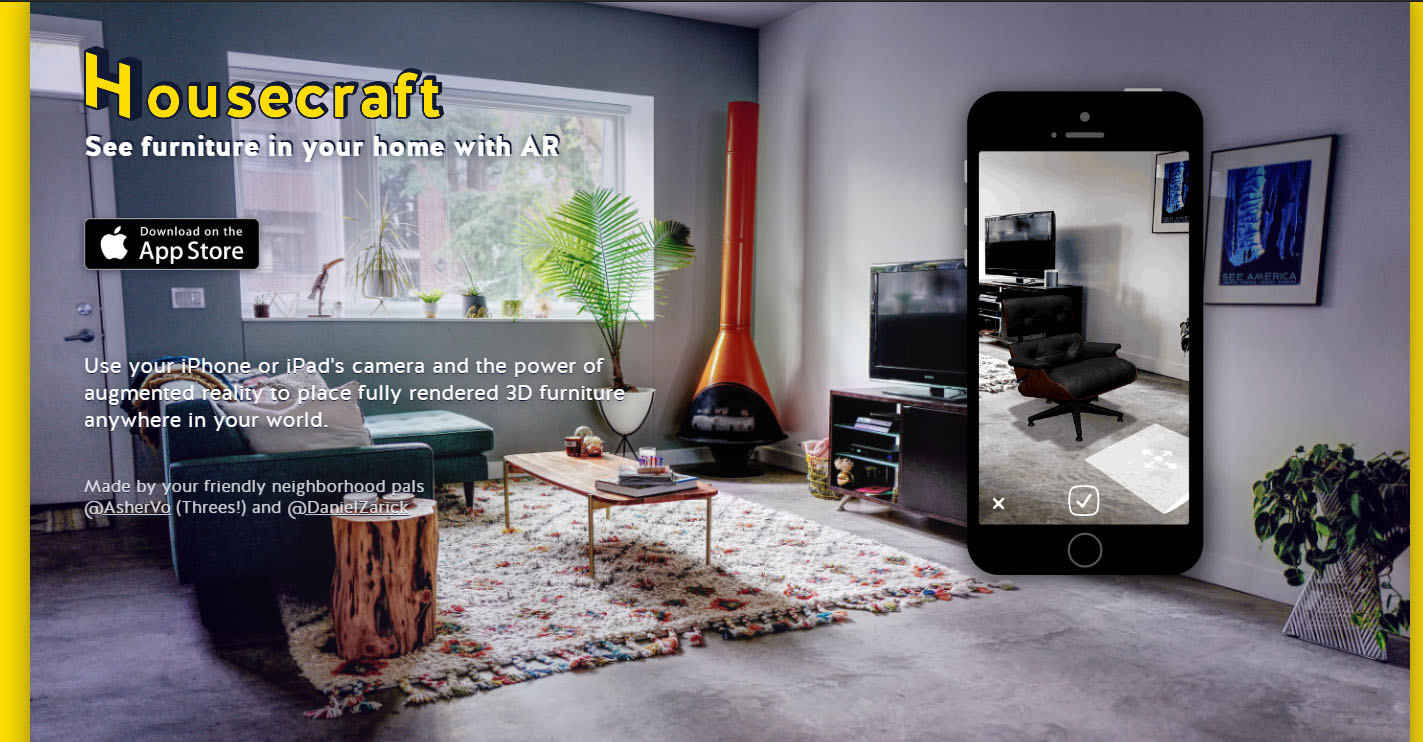 Website: http://www.housecraftapp.com/
One of the best tools for Real Estate Agents to virtually demonstrate the spaciousness of rooms is Housecraft. The app offers thousands of pieces of furniture, art accessories, decorations and lighting fixtures from popular furniture stores like IKEA, Target, Crate & Barrel, and Pier 1. Everything on the app is resizable, which means one can try bigger and smaller versions of pre-existing tables or decor to get a feel of parameters and choose the perfectly fitted items. 
#9. Curate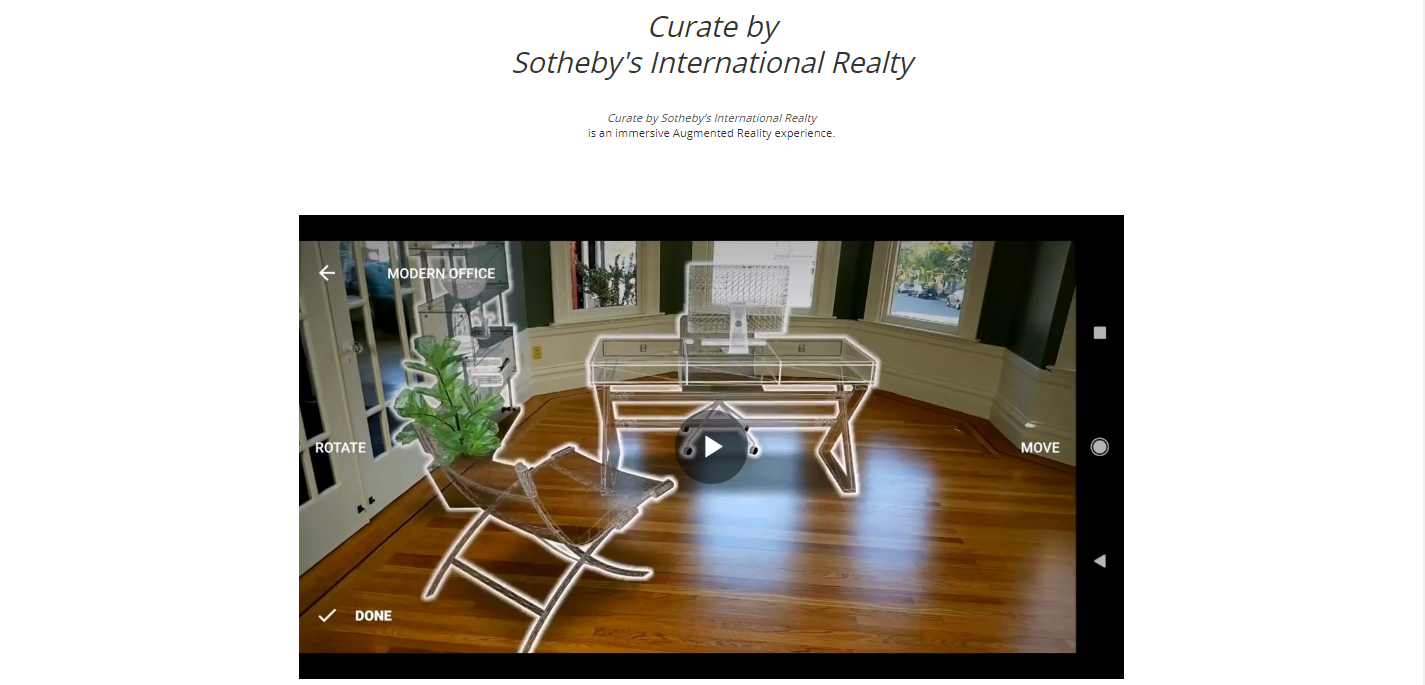 Website: https://apps.apple.com/us/app/curate-by-sir-real-estate-ar/id1386263226
Curate was created as a visualization tool for homebuyers, renters and real estate agents. It offers virtual staging in Augmented Reality with all furnishings to-scale. This means users can place furniture around their room in real-time through their phone just by pointing a gadget at housing spaces. The software uses roOomy's technology to let customers see how furniture and décor will look and fit in a home. 
#10. Real Tool Vision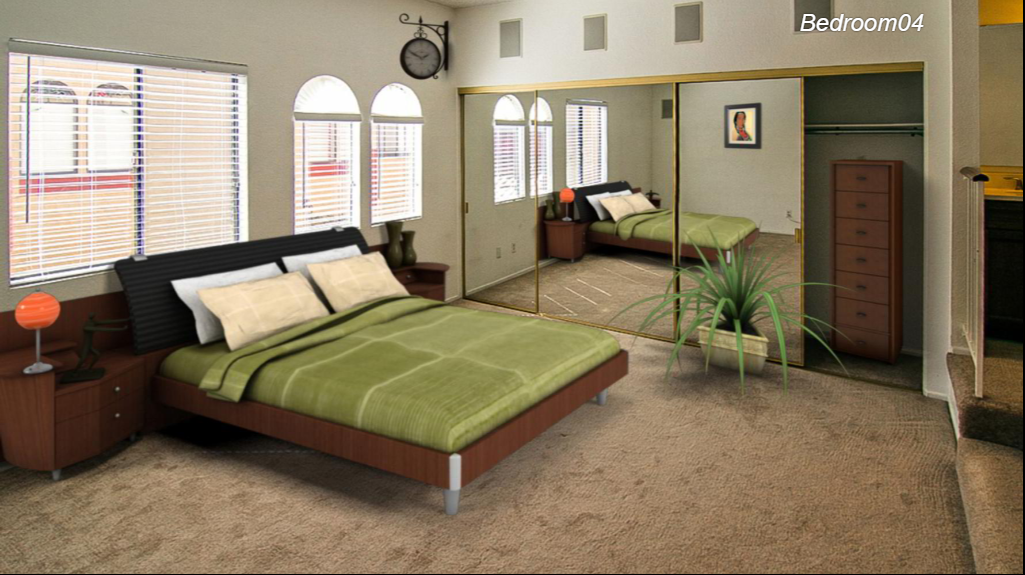 Real Tool Vision lets one take a photo of an empty room and then virtually stage it with furniture & decorations. The app lets one add-in couches, tables, rugs, lamps, tv's, draperies, pictures, and many other items to make the home look fully furnished and cozy. On top of that, the company has a webinar that teaches how to use the software in about an hour. After the video, a Real Estate Agent can be certain that he knows all he needs to quickly stage designs for different properties.
Using these virtual tools a Real Estate Agent is able to give customers an idea of what can fit into their new home and open up their mind to the possibilities space provides. Someone who has seen a digital rendition of an empty space will be way more welcoming to it after knowing where and how they can place their belongings. Moreover, visual staging helps dwellings on sale look much more appealing and inviting than photos with boring empty rooms. Hence, the chances to seal the deal are much higher with such realistic and outstanding visual content.
Want to create impressive and high-quality promotions to attract more homebuyers? Try our virtual staging services for professional design staging options set with mood and style. We can help to show your clients the best version of their future home they won't be able to refuse. 
https://virtual-staging.archicgi.com/wp-content/uploads/2019/09/Main-Main-e1586944979191.jpg
350
800
yarik
https://virtual-staging.archicgi.com/wp-content/uploads/2020/04/archicgi-logotype-white-300x85.png
yarik
2019-09-05 17:00:18
2020-04-15 10:03:04
VIRTUAL STAGING: TOP-10 BEST APPS FOR REAL ESTATE AGENTS