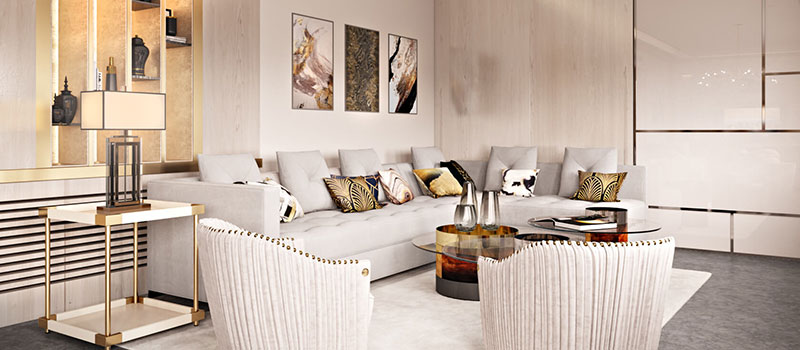 Virtual furniture design is a perfect solution to fill vacant rooms with furnishings and renew old house with stylish furniture pieces. Using 3D technology, CG artists can completely transform the interior or improve it by making small changes to the furniture design itself.
Virtual staging studios have libraries of 3D ready-made furniture sets that include bedroom, kitchen, bathroom and other furniture arrangements. Hence, 3D artists can use ready-to-go 3D furniture sets or adjust them. For example, they are able to not only add or delete certain elements of the set but also change the design of each piece. 
So what small and quick changes 3D experts can make to virtual furniture design to refresh a whole interior? Check out our 5 professional advice.
#1. Change Furniture Dimensions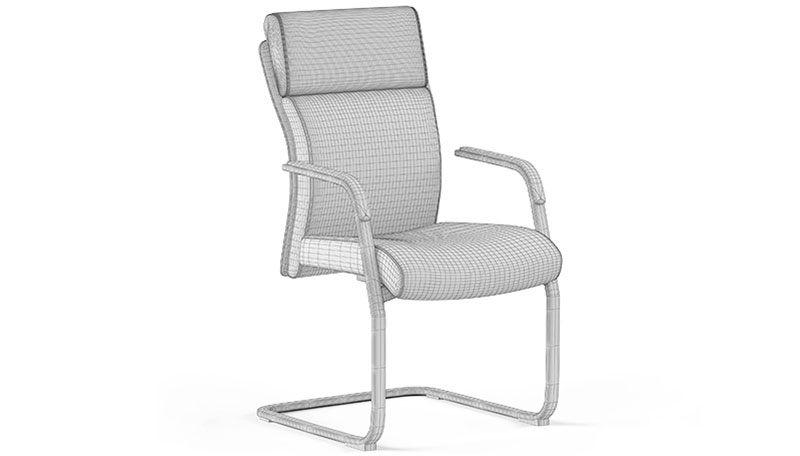 A 3D furniture model is just a set of points and surfaces. Therefore, a 3D shape can have any geometry. Using 3D programs, CG experts can easily enlarge or scale down the entire object, as well as change the proportions of its individual parts. 
This is an especially convenient option for cabinetry and built-in furniture. Just imagine, 3D artists can extend or downsize the shelves to perfectly fit them into a niche or a non-standard wardrobe. Having such tools at hand, CG experts can create an advantageous virtual furniture design for literally any real estate.
#2. Re-Design Even the Smallest Furniture Elements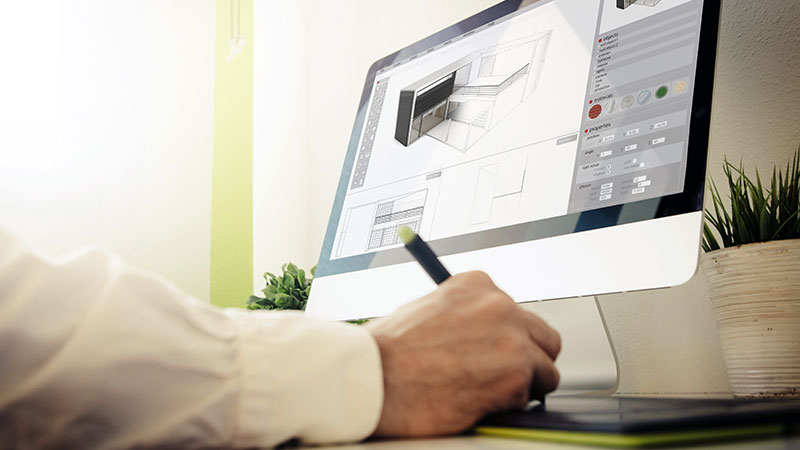 3D has no boundaries in terms of creativity — CG specialists can completely redo the virtual design of any furniture piece. 3D artists are able to make either the most luxurious design or an affordable-looking furniture item out of the same ready 3D model. Moreover, 3D allows putting the exact replica of a furniture piece designed by iconic brands into a particular interior.
In short, 3D technologies provide unbelievable creative opportunities, thus, artists can make any virtual furniture design that suits realtor's suggestions. This solution may help a real estate marketer to re-target the property or make stunning visuals for their SMM.
#3. Experiment with the Colors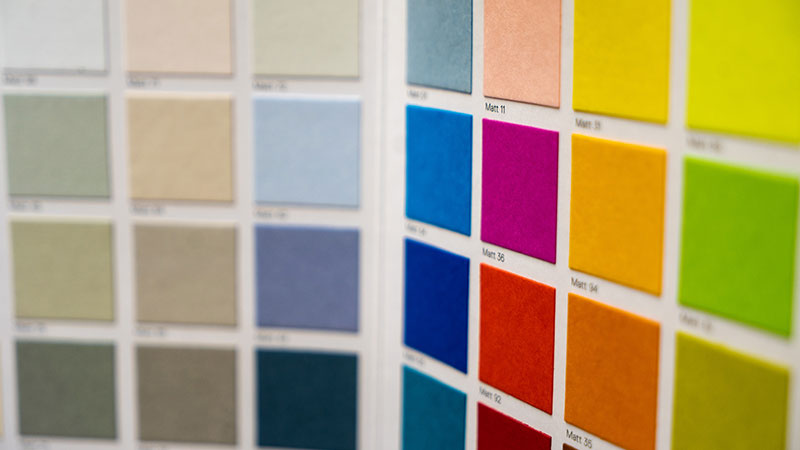 Sometimes, when CG artists select a ready-made 3D model of furniture, the color of the piece doesn't match the color palette of the interior finishings. It's easy to fix with 3D. CG specialists simply pick a color or tone that complements the environment and change it in 3D software settings. 
3D artists who work in well-reputed 3D studios, take interior design courses and know coloristic well. Therefore, their taste and knowledge can be trusted — they can design virtual room furniture that works for a particular interior style and enhances a cozy ambiance.
#4. Select Matching Materials and Textures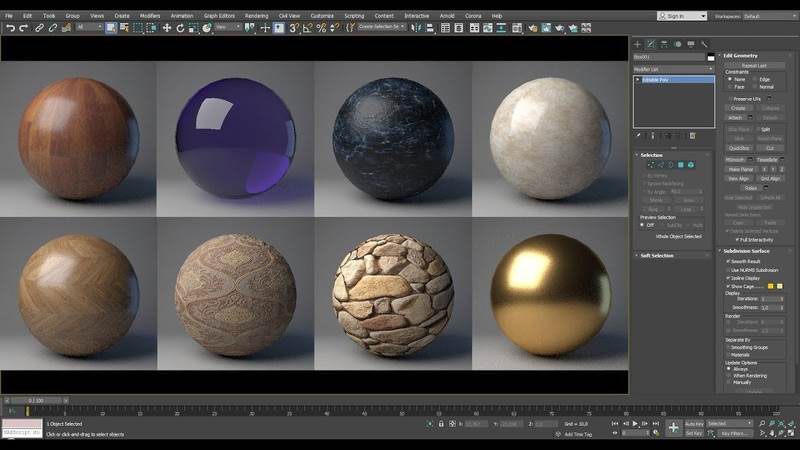 One of the unbeatable benefits of virtual furniture design is that you can completely change the materials and textures without creating new 3D models from scratch. Using 3D software, CG artists can replace old materials with new ones at the moment's notice. On top of that, 3D soft has advanced settings that allow 3D experts to accurately apply textures so that they look absolutely photorealistic.
Innovating virtual staging studios have their own extensive libraries of texture maps — from simple ones to complex rich materials. Usually, 3D experts can easily find any texture map in there but, of course, they can make a custom one for a specific case. 
#5. Play with Furniture Sets Combinations
CG artists use ready-made 3D furniture sets from the library as a basis to create new virtual arrangements. They can add a couple of pieces or remove some to fit the property size as well as its interior style and layout.
Let's say there are crucial bedroom furnishings such as a bed and bedside tables. But other furniture pieces, such as a matching chest-of-drawers, vanity table and bench are not necessary ones. Therefore, for a smaller room, it's better to put fewer items to keep the bedroom spacious rather than put a full set that looks bulky.
Virtual furniture design is a versatile and budget-friendly method to upgrade the furnishings and change the interior look. CG artists can pick new colors and materials, as much as change the whole furniture design. Even minor adjustments may help to improve the property presentation. 
Thus, the real estate listing can get back the attention of the prospects who have already seen it, as well as attract the absolutely new audience. Smart digital furniture design makes it possible to target listings and opens up new horizons for sales.
Want to quickly remodel virtual furniture design for your property? Choose our digital staging services, and we will make a stylish furniture design of any complexity!
What is virtual staging?
Virtual staging is a digital transformation of the property photos. It may include digital furniture arrangement, as well as a virtual renovation of interiors and exteriors.
What types of virtual staging services exist?
There are 3D floor plan, virtual staging, virtual restyling, digital indoor and outdoor renovation, virtual 360 tours.
How virtual staging companies work?
First, realtors contact a client manager and send a studio a brief that contains all information and suggestions on a project. A customer manager gives the task to a project manager and the latter, in turn, distributes jobs within their team and monitors the execution of virtual staging services.
What software do virtual stagers use?
Most often they use 3ds Max and Photoshop. Another popular soft is Visual Stager, ARCHLine XP Virtual Stager and My360 – Virtual Tours. Also, there are online apps for virtual staging, such as Roomy and iStager.
https://virtual-staging.archicgi.com/wp-content/uploads/2020/07/virtual-furniture-design-5-easy-changes-View07.jpg
350
800
luzina
https://virtual-staging.archicgi.com/wp-content/uploads/2020/04/archicgi-logotype-white-300x85.png
luzina
2020-07-07 16:30:23
2020-08-27 08:55:35
VIRTUAL FURNITURE DESIGN: 5 THINGS YOU CAN CHANGE ABOUT IT ANY TIME