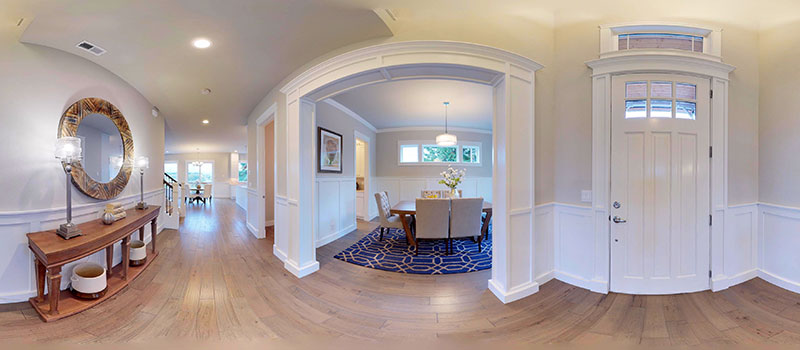 Online real estate platforms provide prospects with an enormous variety of choices. This abundance, though, leads to high competition on the market and customer selectivity. Modern buyers can easily scroll through the listing and if its photos aren't catchy enough, they simply choose a competitive offer with a luxury home 3D tour. As a result, listings with photos are gaining fewer views and no one calls for property viewings.
Surely, a real estate marketer or realtor can add more photos of different angles and details to increase buyers' interest. But despite their efforts, a luxury home 3D tour is an interactive tool that looks much more impressive. Realtors traditionally use it to sell luxury homes, however, it may bring new opportunities to common properties, too. 
According to statistics, 48% of realtors call keeping up with technology one of the biggest challenges in their careers. Therefore, we thought some advice from an experienced virtual staging studio might come in handy. We decided to compare traditional photography with a luxury 3D home tour by 5 parameters to understand which of these solutions could be the best investment.
#1. Imagining vs Being Present in the House
A luxury home 3D tour is made of a 3D model of a fully furnished house equipped with 360-degree cameras. Its photorealism makes the virtual tour experience as close as possible to the physical presence at the property's viewings. A 360 virtual tour gives prospects a unique opportunity to feel like they're inside their future home, virtually walk from the front door to the living space, pass by a dining zone and come out to a sunlit terrace with the breathtaking city view.
In addition, users get full control over the viewing and can move from room to room as they like by manipulating the cameras. This way, prospects are able to examine the home at a calm pace, without being rushed by the next clients who impatiently wait for their turn to see the house, as it happens in real life.
As for traditional photography, it's just a static image that only captures one specific angle. Due to the lack of motion and interactivity, photos don't show the property as a virtual tour does. And even if a prospect has a good imagination, they still can't feel that they are present in the home. Thus, in terms of property presentation, 2D photography compares poorly with cutting-edge 360 technology.
#2. One Angle vs 360 Degree View
With photography, we can only see one particular angle of the home. Therefore, in order to see the entire room, you need to have at least several photos from different angles. However, often, such photos don't reflect reality because they were shot with a wide-angle lens and heavily photoshopped. As a result, prospects can't rely on those images for navigation and understanding the size of the rooms.
On the other hand, a luxury homes 360 virtual tour provides a 360 view of real estate. By rotating 360-degree cameras, that are placed all over 3D space, users are able to see in all directions while standing at only one point. Thus, prospects can see the general perspective of the room with equal convenience, as well as examine the luxurious stucco ceilings and parquet. This makes a home 3D tour a reliable and highly effective solution. As a result, it's easy for users to understand the quality of the property and estimate its real size. 
#3. Limited Zooming vs Top Detailed One
Of course, every prospect wants to take a good look at the property to see its pros and cons before buying a home. Such an examination is impossible without inspecting it in detail. Surely, with physical viewings, clients can look closely to see every corner of the house so nothing could slip their attention. However, when viewing a listing online, they should also have such an opportunity.
Therefore, looking at photos of a house, the potential buyer will naturally try to zoom in the pic. But no matter how much they scale up, the image only gets worse and becomes too pixelated and blurry. Due to the low quality of the picture, zooming doesn't really help. Thus, in terms of detailed scrutinizing, photography is simply ineffective and uninformative.
As for the luxury home 3D tour, it's based on a top-quality 3D model of the house. Made in professional 3D software, it provides high-resolution 360-degree imagery that users can also zoom in and out without loss of quality. With such a tool in hand, prospects can examine literally any corner of the room and get sure that everything is okay with the home. In short, they are most likely to trust a listing with a 360 tour than low-quality photos.
#4. Boredom vs Immersiveness
Obviously, traditional photography is just a static picture that doesn't provide any immersion. Moreover, if those are the photos of an empty home, then there's nothing for prospects to look at besides dull white walls. Because empty rooms look boring and uninformative, potential buyers click on listing only twice – firstly, to open the picture and, secondly, to close it.
A luxury home 3D tour, on the other hand, is an interactive tool that immerses users into the atmosphere of the house. The 3D model of the home is photoreal and contains everything that a real house has — all the furniture, appliances, decor, and plants are carefully selected and beautifully arranged.
As a result, the 3D home tour inspires prospects to walk around the house by endlessly switching between cameras. In the end, users spend much more time on the website, which naturally increases its conversion. 
#5. Usual Сontent vs Stellar SM Marketing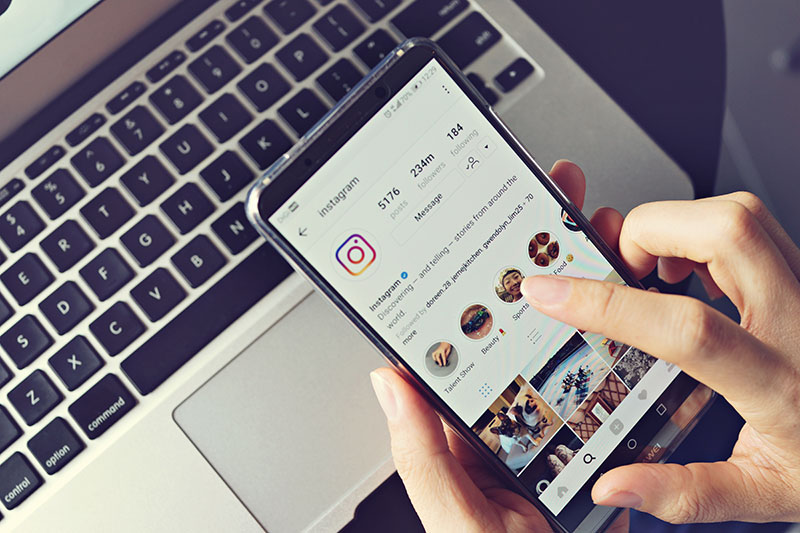 Naturally, today, realtors actively utilize social networks and promote properties using photos and videos. However, speaking frankly, how can you surprise anyone with pictures of the house since there are millions of same-looking images all over the Internet? And who and why will repost them? 
As for 3D luxury home tours, they open up new opportunities for real estate social media marketing. Firstly, a 360 tour is entertaining and interactive content. Therefore, a user may want to try it just for fun, even if they are simply surfing around and don't need a new home right now. Secondly, one can easily integrate a home 3D tour into any platform e.g, YouTube and Vimeo so it's even easier to find and use. And last but not least, luxury home 3D tours are perfect for smart cross-marketing. Virtual tours provide information tags that can redirect users to featured furniture and accessories and back. Therefore, a listing becomes even more popular without additional effort and literally promotes itself.
A luxury home 3D tour makes a huge difference in property presentation. It showcases the estate as a cozy and welcoming home every prospect is dreaming of. Also, because of the high quality of the visual, buyers can scrutinize each corner of the house, thus, become more informed about the property. On top of that, luxury 3D tours are perfect for real estate online promo and SM marketing, as well as make a listing a unique offer on the market.
Want to upload a luxury home 3D tour instead of traditional dull photos? Reach to us for virtual staging services and you will get a photorealistic 360 tour that will skyrocket your sales!
What is a 360 virtual tour?
Virtual tour in an interactive tool that allows prospects seeing properties in a 360-degree view. Using it, they can see every room in 360, as well as zoom in and out the details.
How is a virtual tour made?
First, 3D artists build a 3D model of the home and fill it with all furniture and decor. Second, they install 360-degree cameras in particular places and take panoramic images. Using special CG soft, they stitch together the pictures, add markers and music.
How to use a 360 virtual tour?
Using 360 tours is easy but it may vary. First, wait, until it's uploaded and that follow the markers, by clicking on them. This way, you can move around the house. To turn the camera, hold your mouse on the marker and turn it to the side. Also, some tours have zoom icons, while others can be zoomed with a touchpad.
What is the price of a virtual tour?
The cost of a 360 tour depends on many factors. First, the size of the property and the number of photos. Our bestseller is $189 offer for 6-35 photos. But, of course, every CG company has its own pricing policy so contact a manager to learn the accurate price.
https://virtual-staging.archicgi.com/wp-content/uploads/2020/07/luxury-home-3d-tour-vs-listings-with-photos-View03.jpg
350
800
luzina
https://virtual-staging.archicgi.com/wp-content/uploads/2020/04/archicgi-logotype-white-300x85.png
luzina
2020-07-31 16:30:58
2020-08-27 08:34:16
LUXURY HOME 3D TOUR VS COMMON REAL ESTATE LISTINGS WITH PHOTOS