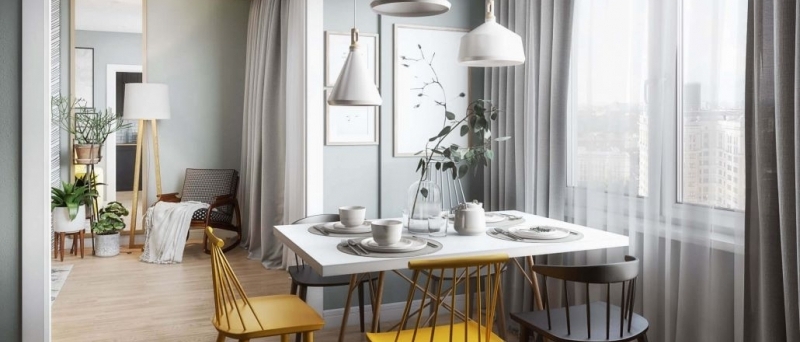 As the Mortgage Report state, staged photos get more interest and sell or rent 73% faster than unstaged ones on listing platforms. It's not surprising since people can better envision how their home could look like, rather than viewing empty rooms. What's more, nowadays many real estate agents turn to virtual staging or 3D home staging as a cost-effective alternative to a physical one.  
Again, it's no wonder as it provides tangible opportunities that actual staging can't beat. Which ones? Let's find out, particularly through the lenses of how it helps sell a property faster. 
#1. Customize Living Spaces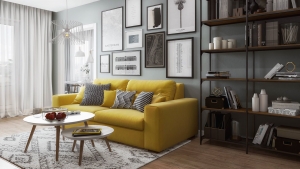 Virtual staging for a house is definitely a find. It's easy to tailor the empty room's design to the target audience's tastes and needs. With virtual house staging, it's not hard to switch to another painting of the walls, remove existing furniture or redecorate scenes in the room. Herewith, digital staging consultation costs zero bucks since realtors deal with 3D artists. The latter do not charge upfront – just for a final result. 
Well, the same can't be said about physical staging. Many homeowners and realtors shell out up to $500 per consultation just to get to know how to stage properly. When figured this, they need to do the actual staging, including furnishings delivery to the designated place. Then, a professional photographer needs to take shots with existing design scenes. What's worse, they might not even resonate with potential buyers at all.
#2.  Exploit "Caesar" Visual Content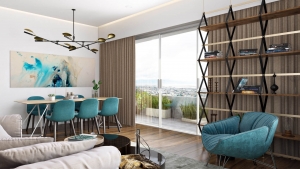 "Caesar" visual means that virtual staging for a house allows creating both compelling visual content and multipurpose. First and foremost, technology offers 100% creative freedom. Thus, 3D artists can land a house any style like urban traditional, modern, transitional, and so on. In general, any idea given by a realtor can be fulfilled by 3D artists. 
Then, once created for a website listing, it can be used for the Zillow platform, social media – you name it. 3D renders with interior virtual staging solutions get any format necessary and relevant for a specific platform. Therefore, realtors invest once but get all their selling channels covered with compelling content. It's super convenient!
#3. Benefit from "Before-after" Effect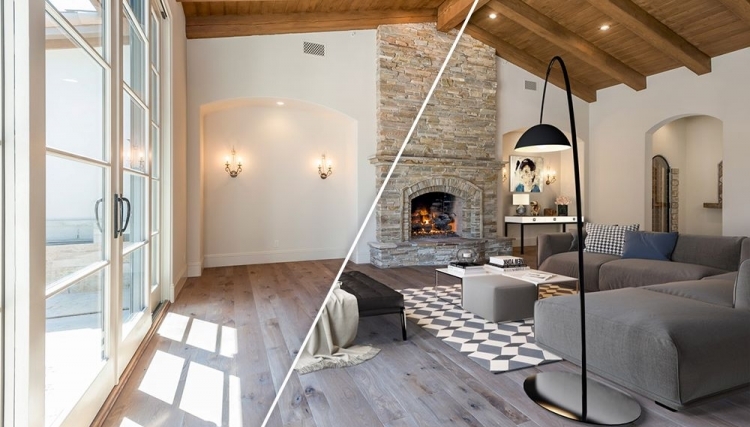 This kind of marketing trick is super powerful in the real estate realm as well. Everyone, when about to purchase a house, wants to find a dreamy home. Virtual staging for a house actually depicts dreamy homes. To tap into emotions even more deeply, realtors can ask 3D specialists to create before-after slides to showcase what the house is now and what it can be, had they done some works. This way, they enlighten prospects on what a house might become and again highlight its full potential.
By the way, virtual staging before and after is just ideal for selling as-is property or a fixer-upper. Picture this! On the first 3D render, there's a house as it is. On the second one, there's the same house but redesigned, redecorated, and beautified. So, it's a great way to convey the message: "Hey! You see a relatively old house. But its condition still allows doing some makeup to create such a nice design!" To sum up, this kind of visuals promise more chances to seal the deals than empty rooms of old houses. 
#4. Use As A Winning Solution For Tough Cases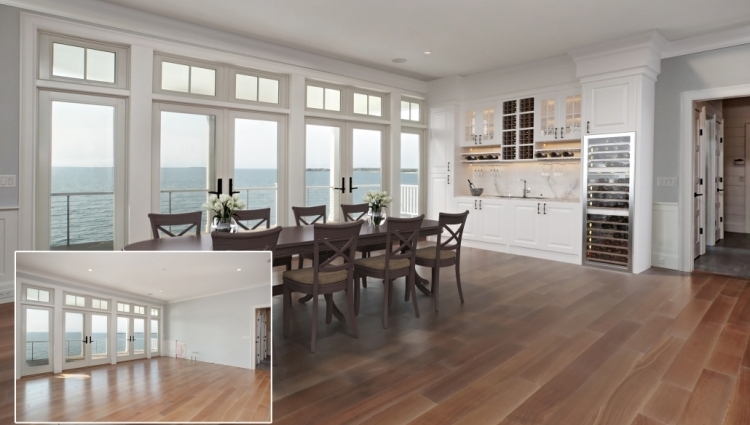 What if realtors deal with a relatively old property that is full of different stuff inside? What if a house is cluttered up and it's not clear whether it's good at all? Yet, it has the potential, and curious buyers should see it somehow. This is where virtual staging for a house particularly comes in handy. 
This 3D technology includes virtual renovation, the feature that allows decluttering spaces, removing stuff, and showcasing their real condition and potential. Thus, homeowners or realtors get peace of mind and can list the house without putting effort into its "beautification". However, in this case, it's recommended to prevent potential buyers that the photos are digitally staged to showcase the home's characteristics. Such an approach is a common practice amongst realtors nowadays.
#5. Organize Virtual Tours Prior To Actual Showings
Virtual staging for a house also suggests digital tours in the house. It is an interactive way to introduce a property to potential buyers. First, they capture people's attention because it's bright, colorful, and unusual. Second and the most important, such tours allow viewing the house from inside before going to a physical showing. Buyers have a sort of virtual walkthrough inside it. So, they get an all-around view of all its areas and are allowed to check any part of it like a floor or ceiling. 
Why is it super powerful? Time matters. Businesses that value their customers' time get more loyalty and interest. Virtual tours are exactly about providing enough information about an object with less friction from the prospects' side. Also, it's worth mentioning that this kind of showing is convenient for people who buy at a distance. Or, celebs or simply too busy people can benefit from it as well. They send their reps to inspect the offers and make purchase decisions based on the expert assessments of others.
Virtual staging for a house is a solid solution for realtors who want to succeed in the business. Here's the most convincing argument for it. Property owners or realtors only have seven seconds to produce the first impression. Empty images cannot make as great of the first impression as staged images. Hence, if turning to traditional staging, it takes time and serious financial investments that do not promise to pay off. 
On the contrary, a 3D technology can do literally everything, and the final result will be exactly as desired. Modifications, editing, and so on are always possible to that point when a realtor is absolutely satisfied with 3D renders of the house. Creativity, multipurpose, complete customization are not the full list of the benefits of virtual real estate staging that agencies can benefit from affordable price tags. 
Willing to sell your properties way faster? The key is in premium visual material that you should apply to your listings, wherever they are. Pitch our team, and we'll get back to as soon as possible to provide virtual staging services necessary for your breakthrough. 
https://virtual-staging.archicgi.com/wp-content/uploads/2020/05/virtual-house-staging-for-properties-view001-e1589985341488.jpg
342
800
kncffounder
https://virtual-staging.archicgi.com/wp-content/uploads/2020/04/archicgi-logotype-white-300x85.png
kncffounder
2020-05-22 16:30:43
2020-05-20 16:11:55
VIRTUAL STAGING FOR A HOUSE: HOW IT HELPS SELL A PROPERTY FASTER