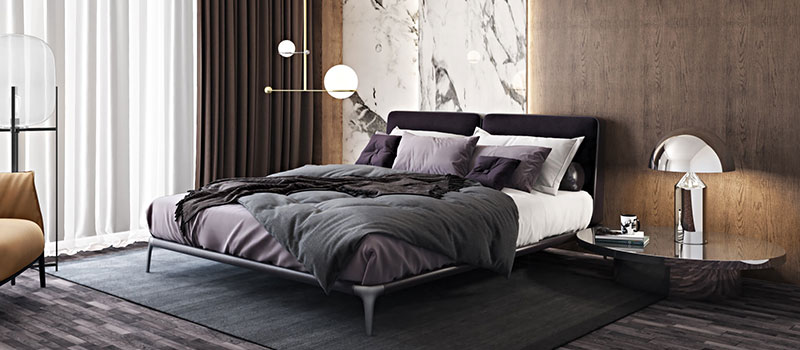 Buying a home is an amazing and exciting experience the buyer will never forget. In order to pick the house of their dreams, they flip through hundreds of listings, choosing only a few of them to review. Why so? It's not so much about the price as about a home presentation. 
When the listing pictures look unattractive, the prospects won't even give it a try and scroll the page. In such cases, realtors and real estate marketers have to find a way to improve the property's presentation asap.
Some choose physical furniture arrangement. However, actual decorating and renovating are very expensive and time-consuming. First, you need to rent or buy furniture and finishing materials, then hire decorators and builders, and then wait, wait, wait. Wouldn't it be better to order digital services and get visuals that are beautiful, quick and cost-saving at the same time?
Before making any move, learn the benefits of digital staging for home presentation. As a virtual staging studio, we can give you at least 5 good reasons to choose digital services. Here they are.
#1. With Digital Home Presentation, Any Interior Design Is Possible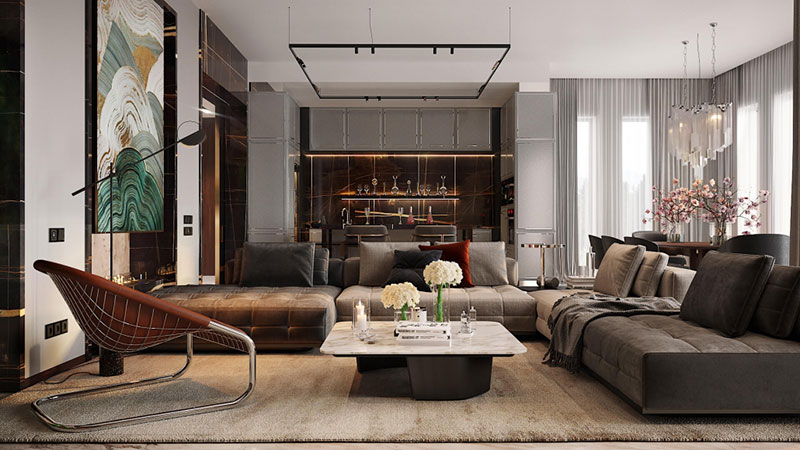 The most amazing thing about virtual staging is that it's digital technology, thus, CG stagers are limited by their imagination only. Having 3D tools and graphic editors at hand, they can create any interiors and choose any furniture pieces a client wants.
Forethoughtful CG studios always have an extensive catalog of 3D furnishings and decor, as well as ready-made 3D furniture sets. Therefore, CG artists can easily select the best matching furniture and accessories for eye-catching home presentation.
Moreover, such CG firms employ certified CG specialists who are well versed in interior styles and follow design trends. In such cases, a realtor can trust experts' taste and be sure that the furniture arrangement will look simply stunning.
And on top of that, CG stagers can easily change finishing materials and textures all around the home. Thus, even the traditional interior will look fresh and top-dollar worthy while keeping existing furniture.
#2. Digital Staging Offers Both Interior and Exterior Renovation
Before

After
Let's be honest — when realtors and real estate sellers order staging, they often leave outdoor space out without remodeling. However, prospects pay attention not only to the condition of indoor premises but to exteriors as well. Therefore, having digital exterior remodeling significantly improves the home presentation. Hence, it sells better.
With the help of 3D technology, CG artists can completely update a traditional home exterior or slightly touch it up. For example, it never hurts to mow the lawn, remove trash cans, add more greenery, etc. In short, with CG soft at hand, CG stagers can provide any level of exterior transformation requested.
#3. Quality 3D Floor Plans Sell Better Than Boring 2D Ones
Before

After
Traditionally, every real estate listing comes with the photos of the property and a floor plan. However, most of these plans are low-quality 2D drawings that are puzzling and inconceivable. Lots of prospects don't know how to read blueprints and simply can't imagine their future home looking at the black lines and gaps.
In turn, a 3D floor plan is more effective for home presentation. A 3D plan is a photoreal picture that shows a house in miniature with all the finishing, furniture, decor and lighting. Looking at such a beautiful small version of the home, prospects can imaging living big in there. Therefore, a 3D plan is much more attractive to future buyers and can sell a house much faster.
#4. First-Class Virtual Home Presentation Looks Absolutely Photorealistic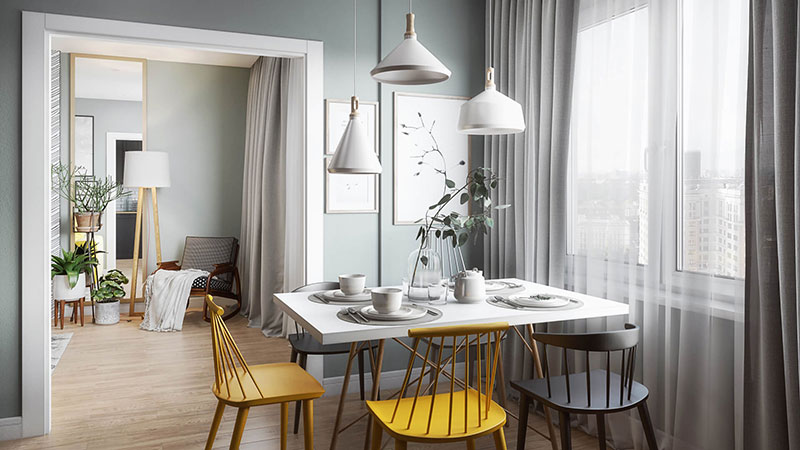 Despite any doubts realtors can have about CG realism, any type of virtual staging pictures look like high-quality photography. It's so difficult to tell one from another so that sometimes even professionals fail to distinguish those.
Because these images look convincing and reputable, a realtor can use these kinds of visuals not only for listings but also for their website, print advertising and promotional items — business cards, brochures, etc. Digital staging services may cost less than actual staging and renovation but they definitely look much more expensive.
#5. Digital Staging Services Provide Immersive 360 Virtual Tours
And, of course, there's no better way to capture the prospect's attention than providing them a virtual walk around the house. A 360 virtual tour is based on 360-degree cameras installed in every room. Using a virtual tour is easy and convenient – buyers 'move' around the home by switching from one camera to another and rotate them in all directions. This way, prospects can explore the property without a rush and invite all family members to join the ride.
Such an opportunity is not just a wow-factor for sparking prospects' interest. It could also be the only way to sell properties from abroad. 
On top of that, it's a great chance to sell a luxury home to affluent clients. Using a digital tour, busy prospects can examine property while being in the car or in between meetings without wasting their precious time on viewings.
Digital staging brings plenty of opportunities for stunning home presentations. Using digital solutions, you can make super trendy interiors for a traditional house, improve the exterior, impress prospects with a 3D plan and grip their attention with an immersive 360 virtual tour.
Want to get your home presentation to the next level? Order our virtual staging services and get first-class visuals that will boost your sales!
What is a virtual staging service?
Virtual staging is a method of digital remodeling of real estate. Using 3D and CG software, virtual stagers can completely change the property look or improve it a bit.
What are the key types of virtual staging services?
The main types of virtual staging are virtual furniture arrangement, virtual styling, interior and exterior renovation, a 3D floor plan and a 360 virtual tour.
What is a 3D floor plan?
A 3D floor plan is a three-dimensional model of a house with all the furniture and decor inside. Made by professionals it looks like a realistic miniature or a dollhouse.
How do prospects use a 360 virtual tour?
A 360 tour allows users to walk around the house by switching camera views. Therefore, prospects simply click on one viewpoint or another to move to the next position. Also, they can manipulate the cameras to zoom in and out and rotate them in 360 degrees.
https://virtual-staging.archicgi.com/wp-content/uploads/2020/07/home-presentation-5-reasons-virtual-staging-works-View04.jpg
350
800
luzina
https://virtual-staging.archicgi.com/wp-content/uploads/2020/04/archicgi-logotype-white-300x85.png
luzina
2020-07-27 16:30:36
2020-08-27 08:43:27
HOME PRESENTATION: WHY REAL ESTATE VIRTUAL STAGING IS THE BEST OPTION FOR IT