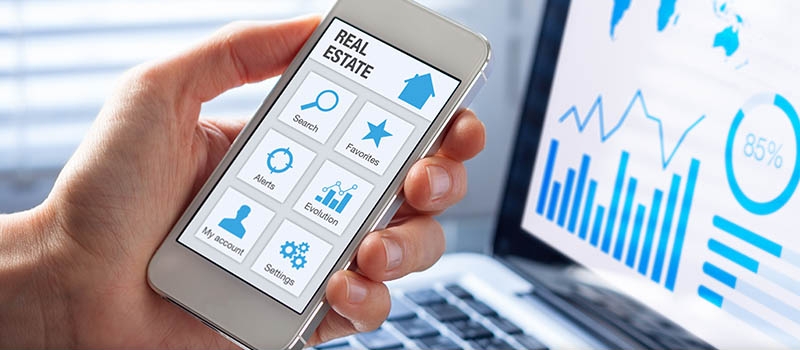 When it comes to creating marketing strategies for real estate, agents tend to follow a similar pattern. This includes conducting open houses, buying newspaper ads, updating online listings, sharing them on social media, sending out flyers, and of course, putting up the good old yard sign. Now there is nothing wrong with these – in fact, they are the way to get started on a real estate marketing plan that helps generate revenue. But in a world where the competition is getting tougher by-the-day, it is essential for real estate agents to understand that blindly following these will get them nowhere.
No two real estate marketers are the same, and neither are their niche, listings or market. It is therefore common sense that what works for one will certainly not be as effective for another. Now as a real estate marketer yourself, it is understandable for you to not have a lot of time on your hands to test multiple marketing strategies to see what works and what doesn't. Here are 7 specific marketing ideas that you can easily incorporate into your marketing strategy for real estate to convert leads and expand your business.
#1. Figure Out Your Unique Selling Proposition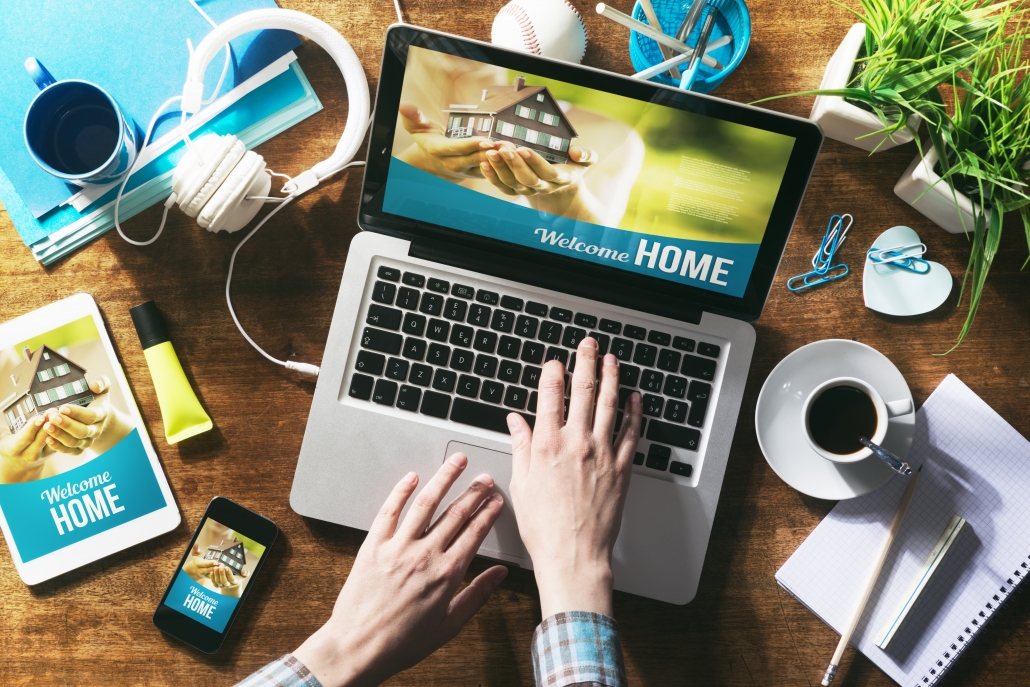 This is a point that simply cannot be stressed enough – to be successful at marketing in real estate, you must first understand yourself and your business well. This will serve as the foundation of your marketing strategy for real estate. To start with, ask yourself the questions that will help understand your Unique Selling Proposition (USP) – What is the one unique thing you can offer than your competitors cannot? How can you create value for your prospects in a way that your competitors cannot? What are the little unique ways in which you describe yourself and your company? Do you have a slogan or tagline? 
Real estate is a highly competitive industry, which is why identifying your key advantages and figuring out your unique selling proposition is extremely important. You can also observe your competition and do some quality research into what makes them successful – but do not be tempted to copy their marketing strategies for real estate agents and pass it off as your own. Once you have your USP all figured out, you can understand your ideal target market, and identify marketing ideas that will be effective and in sync with your budget.
#2. Build a Solid SEO Strategy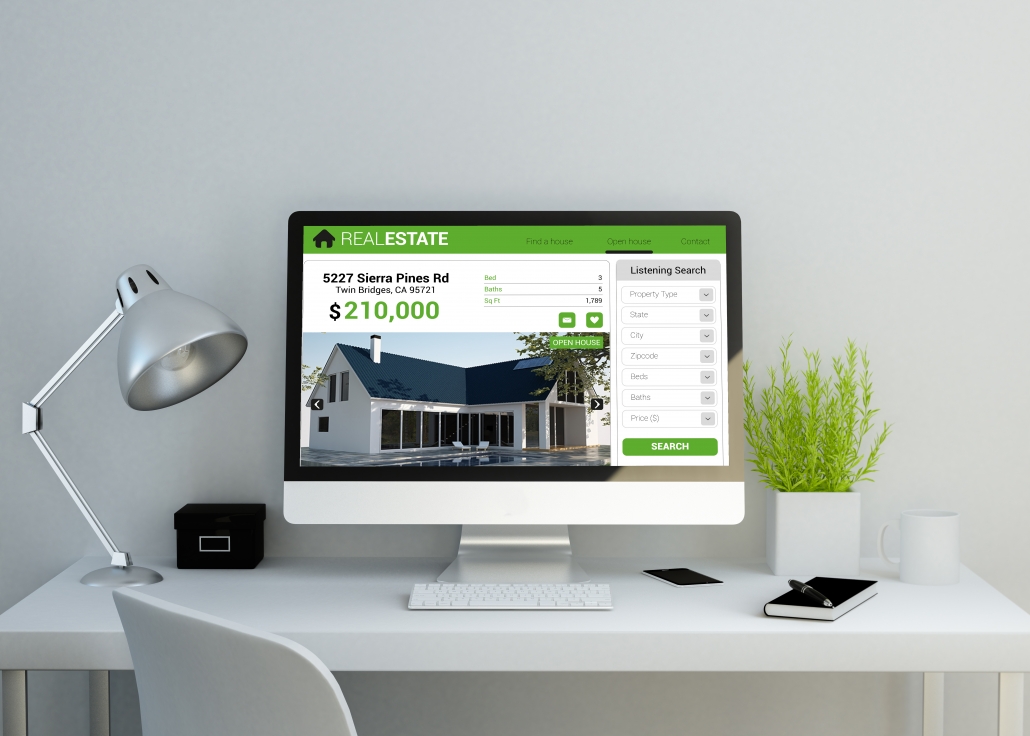 When it comes to marketing strategies for real estate agents, your website is literally your business' home base. The more visitors it has, the more leads you will have. To achieve this, it is important that your online marketing strategy for real estate is up-to-date and that your site ranks the highest possible on search engines. Making sure that a website is compliant with the latest Search Engine Optimization (SEO) requirements is a must, but it is more than making sure having the right keywords. To begin with, make sure to have your website's SEO strategy is built from the ground up, as opposed to being simply adjusted with optimization requirements. While it may seem cheaper and easier to retrofit your existing website for SEO, the results will never rank as high as a website that has been optimized from scratch.
Make sure that your website has solid on-page as well as off-page SEO. While on-page optimization entails what you do to enhance the browsing experience on your real estate website (such as optimizing for speed, suitability to various platforms, design and quality content), off-page optimization entails the things you do outside of your website to popularise your real estate services (such as engaging on social media and networking with others online). 
Last but not the least, make sure that you also have an ongoing SEO policy in place. Search engines tend to tweak their algorithm from time to time – while you do not need to change your strategy every time it does, you do need to adjust it regularly to not get left behind when the algorithms change.
#3. Invest in Quality Graphics Beyond Photos
The better quality of graphics your website and real estate listings have, the greater the chance for them to attract more high-quality prospects. Having quality photos of the listings is a good start, but it would be wasted potential to simply end there. Adding "introductory videos" for your listings is a great way to show prospects a clearer picture of what it would mean to live in the house. Videos shot with a professional camera that have you (or a presenter) enthusiastically go through the space to show how things work are a great way to get prospects engaged and interested in how living there would pan out for them.
Another way to utilize quality graphics is to feature virtual tours of your property. Such tours, which can easily be set up on your website and/or social media, offer viewers a comprehensive 360-degree view, creating a "lived-in" scenario that creates a far more compelling story than a photograph or a video. They can be created using virtual home staging – a process where you can have your property virtually staged to create a realistic picture – without any physical staging. Virtually staged homes sell for more too – according to a 2018 study, 85% of virtually staged homes sold for at least 6-25% more than their unstaged counterparts. At ArchiCGI, we virtually design both interiors and exteriors with the help of 3D furniture models and decor elements to render enticing styles and create high-quality custom images of a property.
#4. Concentrate on Email Marketing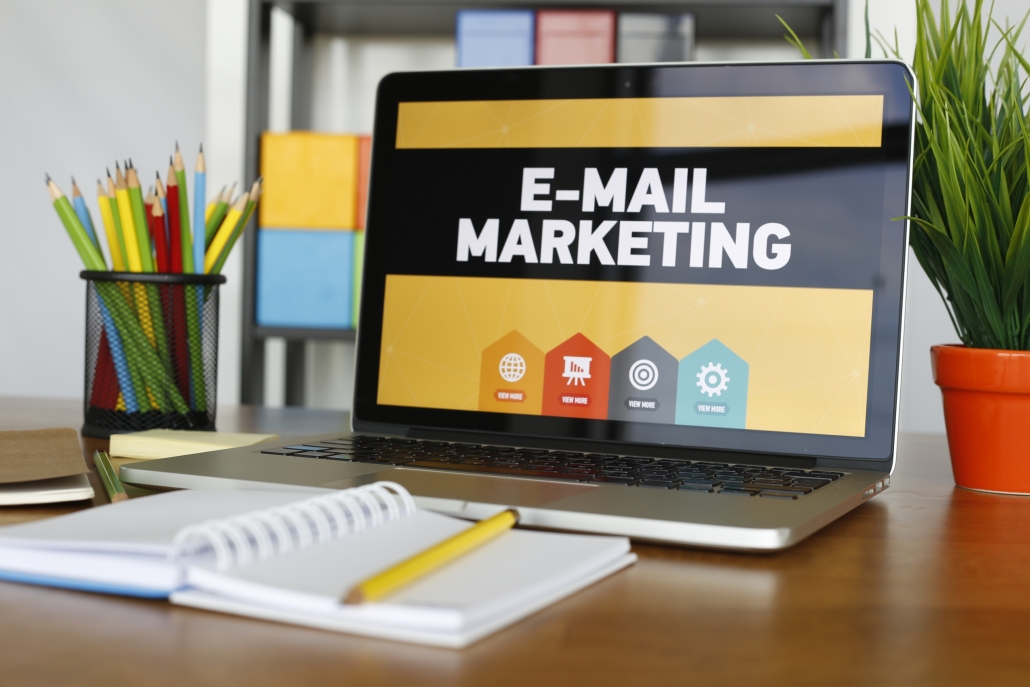 When it comes to emails as a part of marketing strategies for real estate, the only thing that is ever discussed is cold outreach to ask people to use their services. However, that is not all there is to email marketing. As a matter of fact, when used correctly, emails can be a great way to nurture and build a steady stream of leads. The key is to send triggered and targeted emails instead of boring sales pitches. You can send your prospects emails once they do something specific. This includes sending welcome emails (when they sign up), sending them information on specific properties that meet their search criteria, offering discounts, and even sending follow-up emails in case they showed interest in a house but did not go further with their request. 
Besides these, you can also keep your prospects engaged by sending them email newsletters. Generally sent monthly, email newsletters can be used to share interesting real estate content. You can add content on real estate topics (like selling and buying tips), feature your most popular listings, link your latest blog posts and videos, add quizzes, surveys, and other interactive content. You can also add before and after sliders of listings using virtual staging to showcase the stark difference between an empty and a lived-in space. Remember, the key here is to keep your prospects engaged to a point where they either choose your services or refer them to another.
#5. Do Not Ignore Face-to-Face Marketing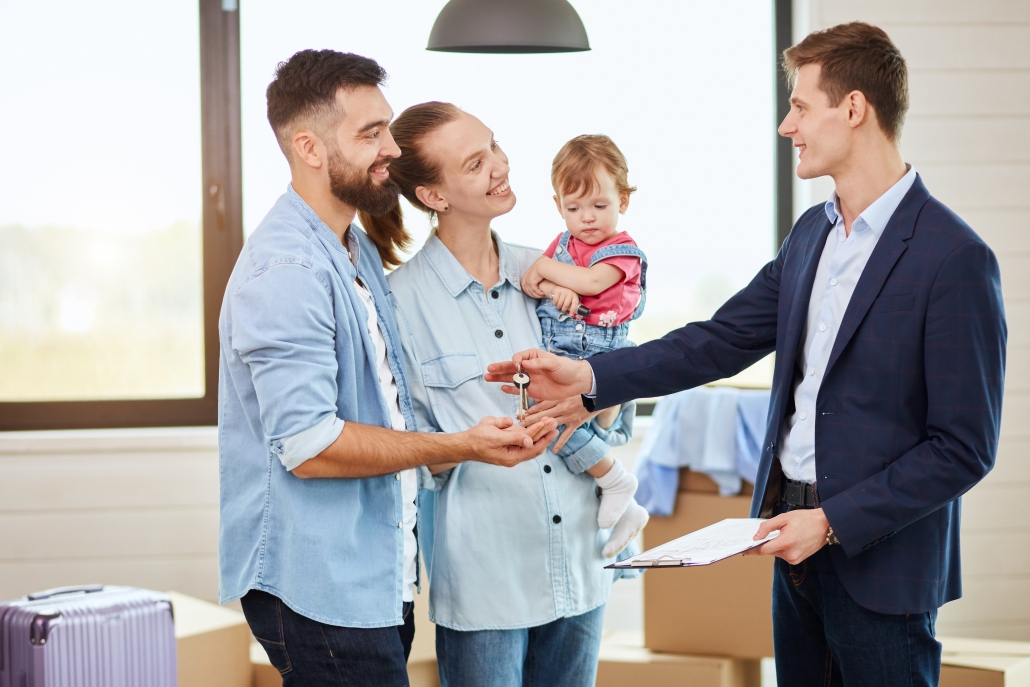 In today's day and age, when the internet is king, and 51% of homebuyers use it to make their real estate decisions, digital marketing always takes the front seat. That does not mean, however, that traditional marketing strategies for real estate are dead and gone. On the contrary, it is still very much alive and effective, when combined well with online marketing, can easily give your marketing strategy for real estate a much-needed boost.
Realtors can start by attending swap meets and flea markets. Such gatherings are frequented by large crowds, which works as a great chance to showcase how one can add value to those looking to buy (or sell) real estate. You can also host open houses and conduct 101 seminars on common real estate topics such as mortgages and home buying basics. While these do require some investment in terms of time and money, it will pay off when you have a room full of attendees who will leave impressed by and trustful of you. 
#6. Introduce Referral Programs That Offer Solid Incentives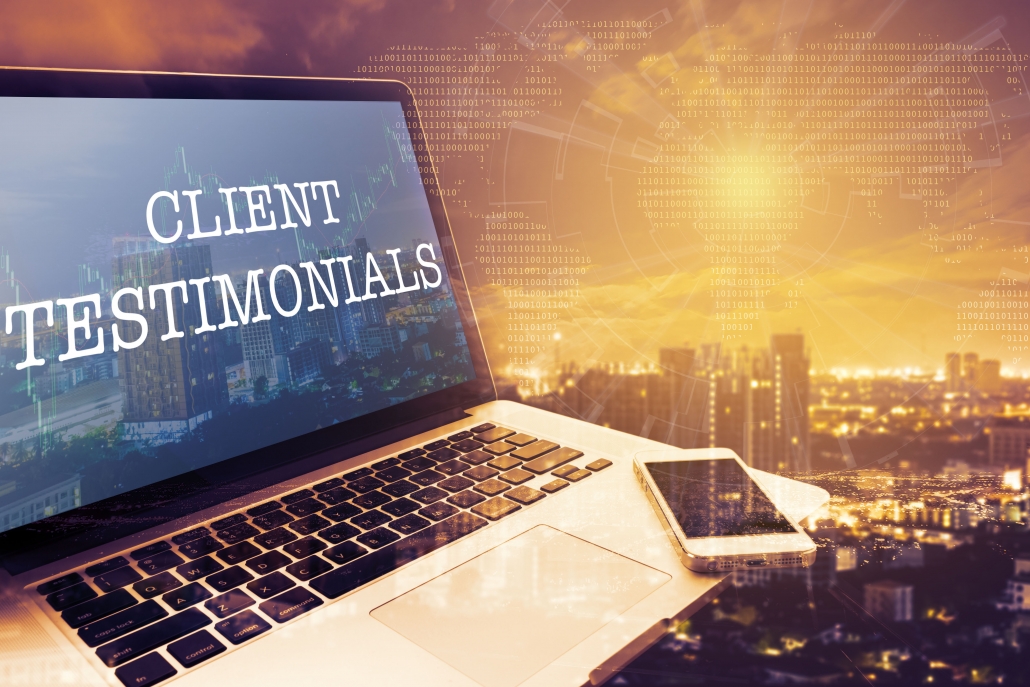 Marketing through referrals is one of the most effective, yet underrated ways to attract leads. As a general rule, people tend to trust recommendations that come from their network. It is, therefore, wise to monetize this by including a referral program in the marketing strategy for real estate. If you already have a referral program in place, make sure that your incentives are powerful enough to motivate people to refer your services. 
In case you do not have a referral program, start by making a list of people in your network that you trust will send you quality referrals. If you are just starting out in your business or have no network to speak of, you can still take on the benefits of a referral program. You can start by targeting the positions and professions that come in touch with your target market on a regular basis. For instance, if you are marketing luxury real estate, you can reach out to those who regularly get in touch with those who buy luxury homes, such as contract lawyers and interior decorators.
#7. Delegate and Outsource Your Tasks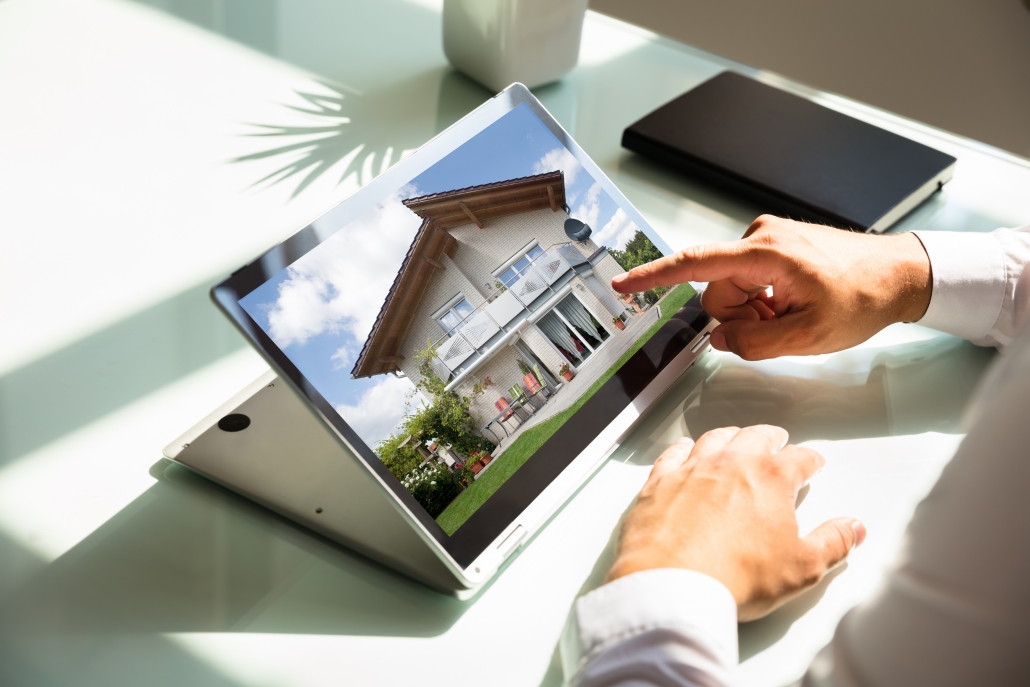 As the owner and operator of a real estate marketing agency, there will always be a time (if it hasn't happened already) when you will have too much on your plate. While this does mean that your business is going well, it is also important for you to be able to sustain the speed to prevent losses and/or burnouts. By delegating tasks that are essential but not critical to your mission, you save time and energy to focus on other more important parts of your marketing strategy for real estate, such as creating new client events and adding quality content. 
Hiring a full-time assistant who can manage the nitty-gritties on your behalf is ideal, but it might not always be possible. In case your budget is restricted, you can hire a virtual assistant (VA). VAs can take calls, manage leads, handle automation, and perform various tasks on your behalf despite being far away. You can also hire contract workers on a project basis to help with your marketing strategy. For example, if you need to update the design on your website, you can hire a freelance designer through a platform such as Upwork, rather than trying to fix it yourself (and inevitably failing).
Navigating real estate markets is no easy task – no two real estate marketers are the same, and the "right" strategy depends from one agent to another. It is true that you will always have to create your own marketing strategies for real estate from scratch. But you can make the process a little simpler by incorporating the aforementioned ideas in your marketing strategy for real estate. This way, you can ensure that you are steadily converting leads and making revenue.
Are you looking to improve the impact of your real estate marketing strategy by getting your property listings virtually staged? Feel free to contact us – at ArchiCGI, we offer professional digital staging services for a wide range of moods and styles. Our team of professional 3D artists and designers can set the virtual stage as per your requirements. Thanks to that, you can then show your clients the best version of their future home – one that they simply cannot refuse.
https://virtual-staging.archicgi.com/wp-content/uploads/2020/03/marketing-strategies-for-real-estate-7-ideas-view-e1586939813268.jpg
350
800
vysotskaya
https://virtual-staging.archicgi.com/wp-content/uploads/2020/04/archicgi-logotype-white-300x85.png
vysotskaya
2020-03-02 16:30:51
2020-04-15 08:37:04
MARKETING STRATEGIES FOR REAL ESTATE: 7 INSANE IDEAS TO EXPAND YOUR BUSINESS