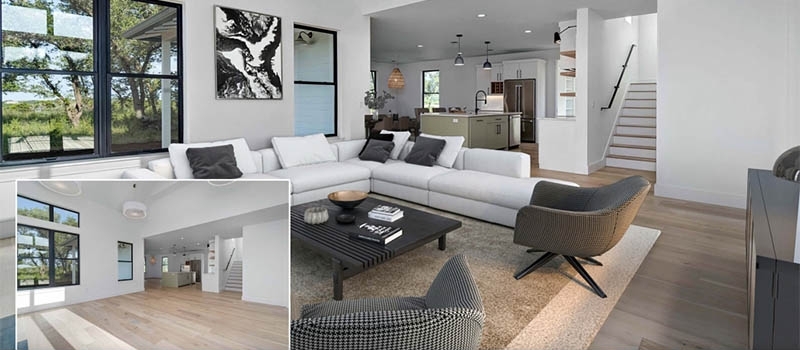 More than 50% of adult Internet users regularly turn to virtual tours when exploring new products and services, according to a Clickz Stats survey. Real estate listings offering such an option get up to 87% more views than conventional ones do. This very stats convinces many realtors to integrate a VR 360 tour into the agency's property marketing strategies.
In fact, this innovative solution brings about boosted brand awareness and enhanced customer service. As a result, realtors close more deals, and the business grows in general. So, let's find out how this technology works in detail and why it is the future of real estate marketing.
#1. Personalized Experience With A High Level Of Details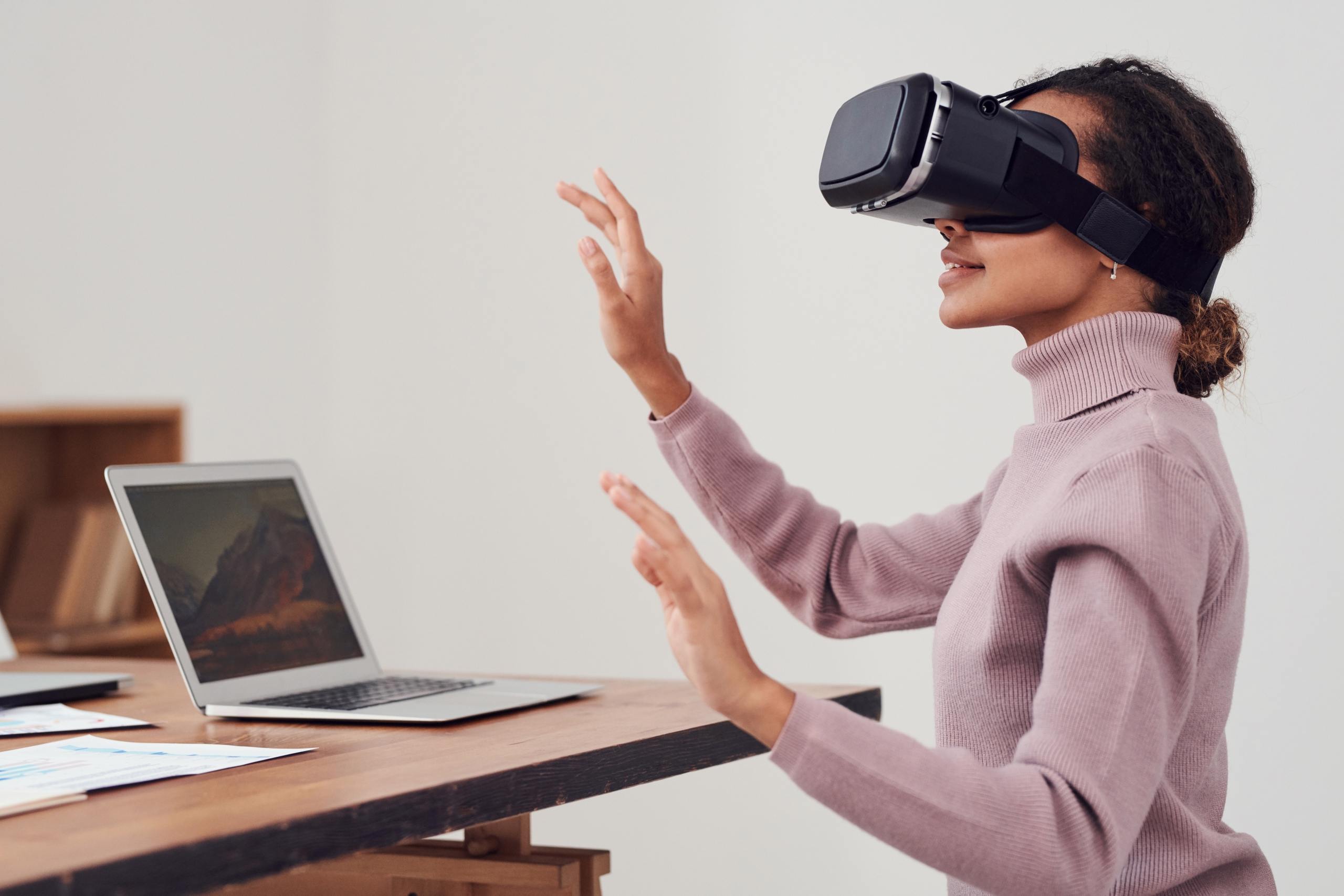 The technology allows potential clients to get an in-depth view of the interior and take a virtual walk-through using 360 VR tour software and a VR headset. Moreover, it offers high-level interactivity with the home, such as opening doors, shelves, turning on and off the lights and so on. Thus, virtual visitors can examine every single corner and item in the house and get a deeper sense of a property.
A VR 360 tour is like an actual open house. But there's no need to go somewhere and schedule the viewing. Clients can access the tour around-the-clock from anywhere. Besides, the technology helps get an immediate sense of ownership. When taking a tour, it's easy to imagine oneself living in the house and feel if it really hits home.
#2. Skyrocketing Of Website's Metrics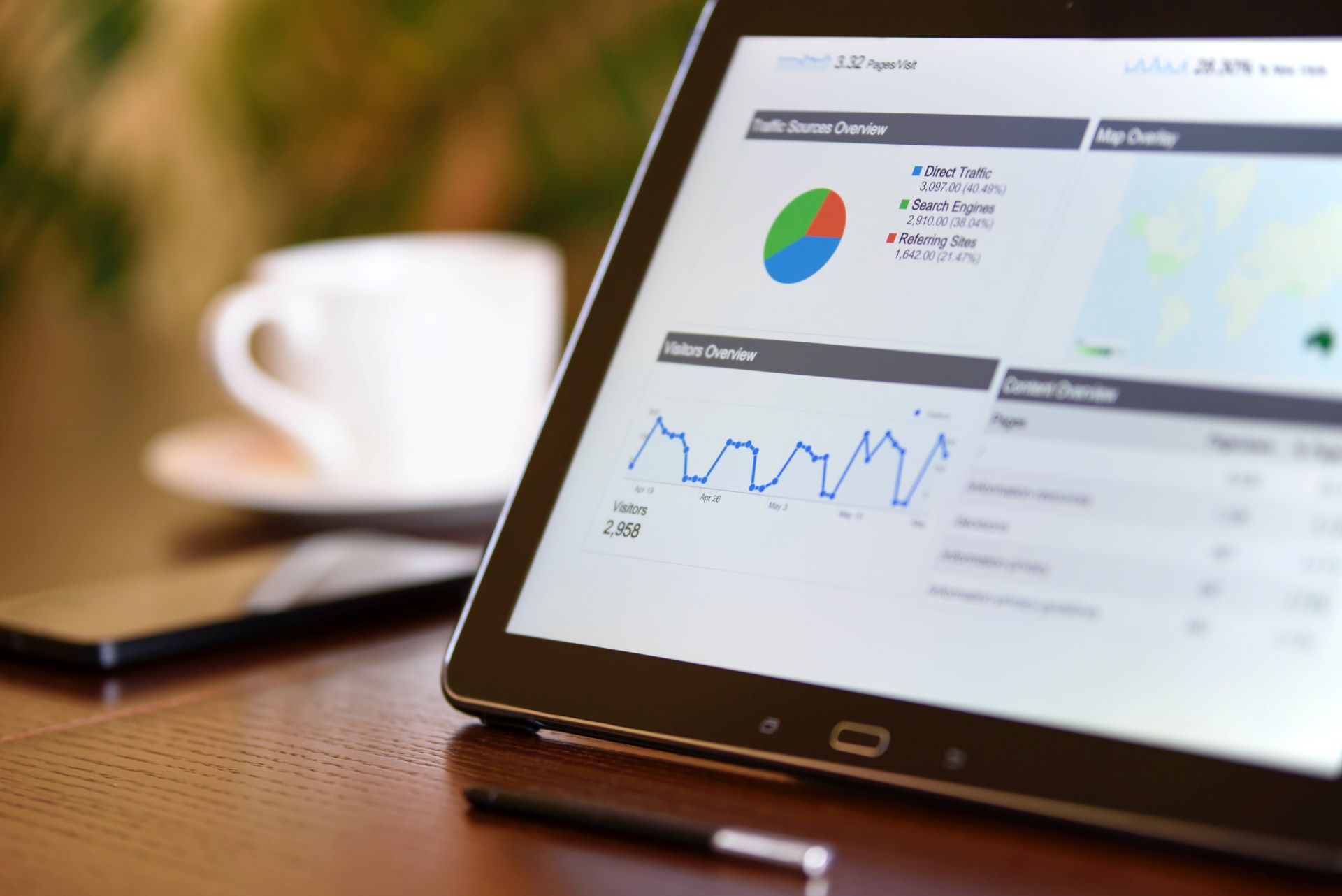 Incorporating a VR 360 tour minimizes the website's bounce rate. It is the total of visitors who leave a website after viewing just one page. The bounce rate indicates how much a website and marketing materials are effective and relevant to visitors. So, with VR tours, they stay longer on a website. This way, the bounce rate drops, and the website gets more traffic and improved search engine rankings in Google.
Speaking of traffic, real estate listings with virtual tours get 40% more clicks versus those exploiting images. More clicks result in higher traffic stats, boosted sales, and increased overall authority online.
#3. Virality And Recognition On Social Media
How does any content become viral? If it is compelling, super interesting, and extraordinary. An eye-catching VR 360 tour has all the chances to go viral with a targeted audience on social media. As a part of modern virtual staging, this kind of content is more likely to be sharable. People share and popularize it with a word of mouth within families, communities, etc.
Besides, Google and other search engines use social media measurement as a ranking factor. As simple as it is, if the website content goes viral on social networks, it will impact positively its rankings. Additionally, enhanced social media exposure will increase brand awareness, social proof and even add to thought leadership in the niche.
#4. Availability From Any Place In The World
Anyone from any corner of the world can take a VR 360 tour. If a potential buyer lives overseas and is interested in purchasing a house, it's easier for them to examine a house virtually than travel abroad. This way, international prospects can get an idea and feel for the home before committing to any travel. Also, the agency's pool of potential buyers is not limited to locals.
VR tours help realtors attract potential buyers to the properties that haven't been built yet. Thanks to digital technologies, real estate can be recreated even if it's only in progress. Whether or not the construction has started, potential clients get an increased level of trust and reassurance when they see the result of their investment with their own eyes.
#5. Ability To Port A VR 360 Tour To Any Platform
Realtors can use the technology on any platform, such as mobile, desktop, Augmented Reality devices and VR headsets like Samsung Gear, HTC Vive, or Google Cardboard. Such an approach lends a certain interactive element to it and contributes to extraordinary user experience in general.
What's more, with virtual tours, 3D artists can create individual assets, application code, patented projects for realtors. They can integrate sound, add hotspots, texts and maps as well. Therefore, any platform will pack a punch amongst competitors for sure.
#6. Greater Emotional Resonance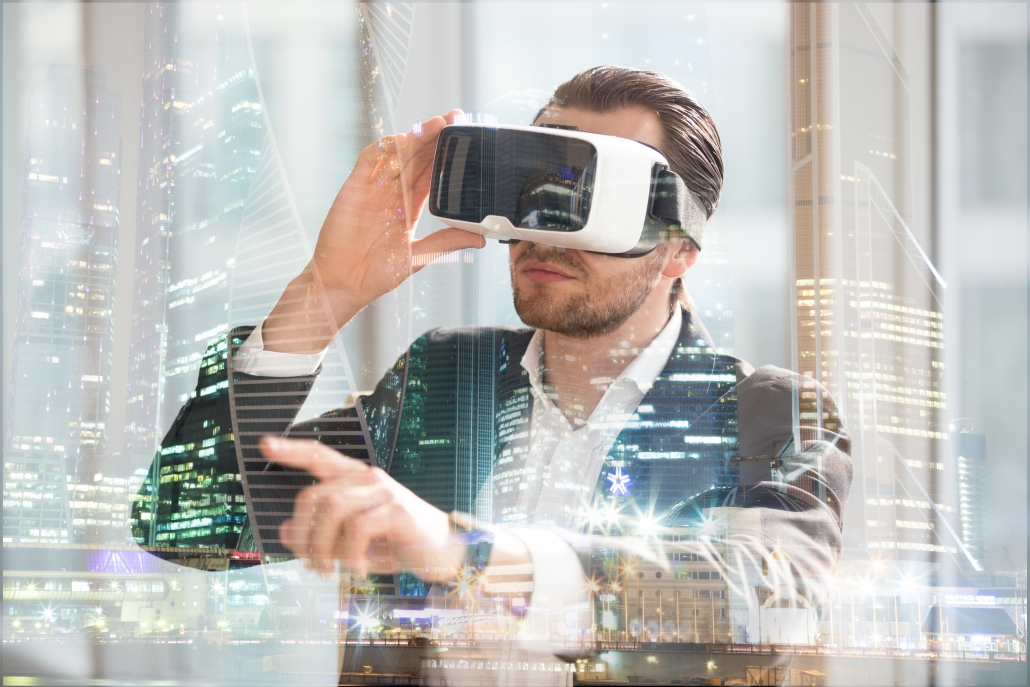 Emotions sell, and a VR 360 tour is exactly about inducing emotions. As it was previously stated, the technology allows building an emotional connection with an object. It might not have the furnishings inside, and this can be a problem for potential buyers. So, VR tours "fill" the property with furniture and other things and give a picture of living there.
Moreover, virtual reality tours create a sort of live narrative that visitors experience at the moment. That way, people can see a living room and visualize friends coming in and sharing cozy evenings or a nursery with a nice cradle for their baby. Therefore, it stimulates clients to decide on a purchase faster.
#7. Showcasing Of The Most Ambitious Projects
Sometimes realtors need to market complex objects with complicated layouts, and it's hard to do with images. Moreover, for potential buyers, it's difficult to understand the interior and peculiarities without a clear, detailed presentation. A VR 360 tour can tackle it. In fact, based on 3D images, 3D floor plans, 3D animations virtual tours showcase the interior arrangement but in a more presentation-wise manner.
For example, if realtors need to showcase an exclusive luxury house built with signature elaborate design, then a VR 360 tour is definitely a way out. To envision a complex hotel or a house with floors, rooms, lounges and a parking lot, a 360 camera virtual tour will help convey the construction concept like nothing else.
To sum up, incorporating VR 360 tours is gaining momentum right now because it improves branding and boosts sales. Real estate agencies can reach out to a bigger number of potential buyers since the technology allows properties to be viewed from any place in the world. Additionally, it provides a unique interactive experience to clients, enhances selling channels, and addresses the limitations of other property presentations.
Willing to give it a try and incorporate VR tours into your listings? Contact our professional team for getting our A-class virtual staging services to stand out in the crowd in your niche.
https://virtual-staging.archicgi.com/wp-content/uploads/2020/03/vr-360-tour-for-real-estate-marketing-view001-e1586939769999.jpg
350
800
kncffounder
https://virtual-staging.archicgi.com/wp-content/uploads/2020/04/archicgi-logotype-white-300x85.png
kncffounder
2020-03-04 16:30:51
2020-04-15 08:36:15
VR 360 TOUR: 7 REASONS IT IS THE FUTURE OF REAL ESTATE MARKETING