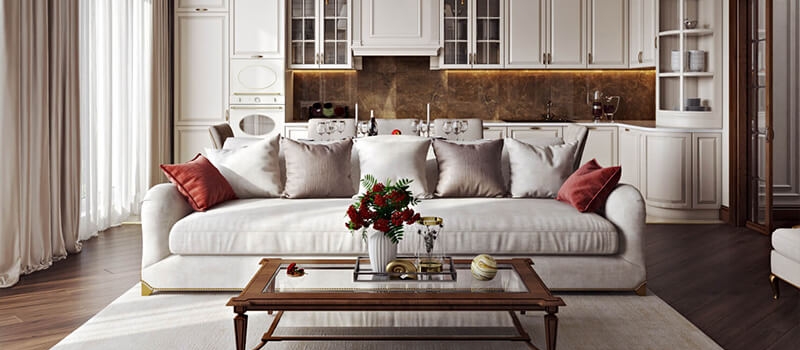 Digital staging for real estate is a quite popular technology widely used by Realtors to get impressive visuals fast and without extra expenses. However, having top-notch images doesn't guarantee marketing success, because a Real Estate Agent is not necessarily an effective Marketer.
They may invest thousands of dollars in staging, advertising and, what they think, good marketing but for some reason, these investments don't pay off, sales stand still and prospects don't book viewings.
One of the main problems is that listings from different Realtors look absolutely similar – usually, it's just a bunch of beautiful pictures of the premises with 2D plans and small descriptions. To stand out amongst other Agencies, a Realtor needs to search for new marketing channels and create different types of visual materials for various purposes. So what are the opportunities of digital staging for real estate marketing? We recreated the most frequent problematic scenarios for Real Estate Agents and made a list of 5 ways to solve these issues using virtual staging services. Check this out.
#1. Digital Staging for Real Estate Increases a Website Conversion
One of the frequent problems for a Realtor is a low website conversion rate. A Real Estate Agent invested lots of money in developing the site, spent hours on negotiating with programmers, paid for Google ads, and the result is — some visitors and few leads. What can help a Realtor to increase website conversion without extra expenses on ads? Firstly, stunning visual content that will make prospects come to the website and stay there as long as possible. For example, 360 view tours that allow site visitors to walk around the home online while sitting at home on the couch, and discussing property with their spouse.
Moreover, a successful SEO-optimization of the website will help to catapult its positions in Google — so starting a blog makes a perfect sense. A Real Estate Agent can build a content plan, SEO-optimize the articles, and of course enhance them with outstanding visuals — collages, different interior styles of furniture layout for the same property, 3D floor plans, and so on.
#2. With Digital Staging It's Easy to Make a Custom Offer
Before

After
Picture this — a Real Estate Agent ordered a pricey physical staging, paid for a photo session, but in the end, the listing stays unpopular because of the error in determining the target audience. When the listing doesn't meet the needs of potential buyers, there is only one way out — order a new staging or restyling, and reshoot it. No doubt, doing it in an old-fashion way will cost a fortune. 
On the other hand, CG technology is the only solution to provide several options for different types of prospects and save money at the same time. For example, a Realtor can order digital staging to make a few options for the same house — a family one with children's rooms and fancy kitchen, or a business option where there is a spacious study instead of a kids' room and a small kitchen with a bar counter. Having several options in the pocket, a Realtor can upload a universal listing, where different target audiences will be able to find something for themselves. Surely, doubled efforts on listings double the chances of a sale.
#3. Digital Staging for Real Estate Provides a Variety of Marketing Content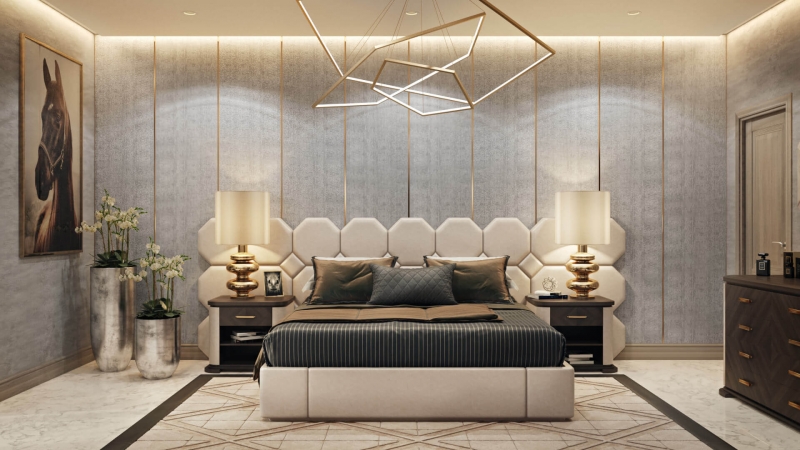 To promote their services effectively, a Realtor needs a lot of materials for different marketing channels — some visuals work better for the website, some for offline advertising, and social networks. In general, different purposes require different content. A busy Real Estate Agent can't follow all marketing news and generate content themselves, on top of their everyday real estate viewings and meetings. Constantly ordering new physical staging and photo shoots for every type of content is too time-consuming and burdensome.
On the other hand, working with CG studio, they can initially set the task of what type of visuals they need and for what purposes. CG Artists are experienced professionals who know exactly what visuals will be perfect for a website, and which ones will get more likes and shares on social media. Another huge advantage of digital staging for real estate is that all those images could be made out of one project — a Realtor can get a 360 view tour, a 3D floor plan and several interior style options for the same housing!
#4. Digital Staging Helps Boosting Organic Growth on Social Media
Before

After
Surely, developing a brand on social networks is a different profession with a certain science behind it. However, it is clear to every Realtor that they can't use the same visuals for the website, listings, and networks — all of these channels require an individual approach. Mere static 3D visualizations of the house just don't hook the audience of social media – people want to see an entertaining and engaging content. 
The best way to win new loyal followers is to give them real estate tips, share experience, post short interviews with the happy clients in front of their new house, conduct surveys, ask questions, and, of course, deftly promote new listings. For all these ideas for SMM striking images are vital — such networks as Instagram and Pinterest don't even work without images. To engage and entertain the audience, a Realtor should create collages, comparisons "before and after", use funny memes and gifs, enhance posts with digital 360 tours — in short, provide their audience with funny and useful content.
#5. Impressive Digital Staging for Real Estate Works Perfectly for Email Marketing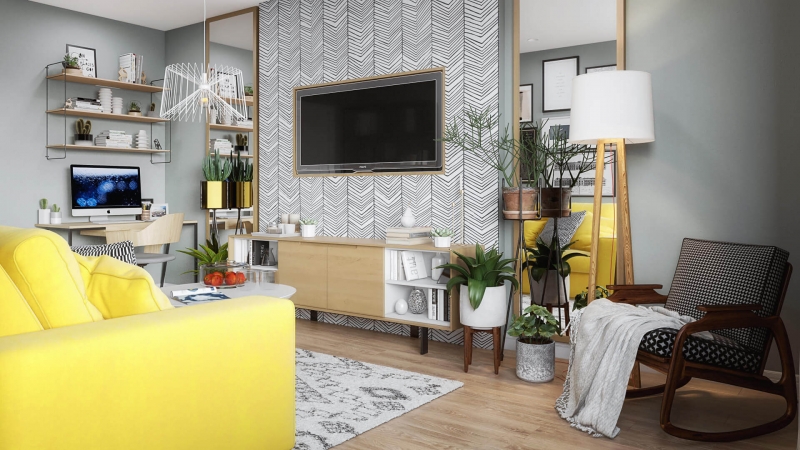 Today, almost every email marketing works by the same pattern, using the same tricks and even corny catchy phrases. Therefore, since it's dull and haunting, prospects instantly delete these types of emails and unsubscribe from mailing after the first few letters. What's more, not only the texts are boring but also the pictures – even beautiful 3D visualizations don't always catch the subscribers' attention. 
To stand out among all those spamming letters, one needs to first plan and create a smart email strategy, and secondly pick up unique visual materials accordingly. Choosing digital staging for real estate email marketing, Realtors can plan various interesting mailings — Top offers of the month, Weekly highlights, a selection of different properties for the same budget, Top-10 houses in the downtown or suburbs, and so on. This type of content is engaging and exciting since every prospect would like to be the first one to get the best offers and price updates. 
To enhance such emails, an Agent can illustrate their tips and selections with not only top-notch interior and exterior digital staging, but provide 3D plans for every listing. Unlike 2D drawings, which not everyone can read, 3D floor plans look impressive and convincing for every prospect. Moreover, looking at 2D draftings of a house but envision it in 3D is not that easy. A 3D floor plan, on the other hand, looks like a house in miniature, so it solves both problems. Moreso, 3D floor plans make the listing memorable and the Realtor — an experienced pro in the eyes of prospects.
To build a really effective marketing strategy, a Real Estate Agent needs to constantly learn and try new techniques and tools. One can make small steps in developing different aspects of marketing – not forgetting, though, that real estate marketing is mostly about the visual appeal of a property. Therefore, choosing a unique visual content is one of the main tasks. With digital staging for real estate, Agents will discover new opportunities that don't require expenses on physical staging and photo shooting. Moreover, the same property listing can be customized to showcase several options for different target audiences, provide a 360 view tour of the house or a spectacular 3D floor plan.
Can't wait to try our virtual staging solutions? Order our digital staging services and our visuals will help you build a successful marketing strategy and increase sales!
https://virtual-staging.archicgi.com/wp-content/uploads/2019/12/digital-staging-for-real-estate-marketing-View05-e1586943970907.jpg
350
800
luzina
https://virtual-staging.archicgi.com/wp-content/uploads/2020/04/archicgi-logotype-white-300x85.png
luzina
2019-12-02 16:30:00
2020-04-15 09:46:17
DIGITAL STAGING FOR REAL ESTATE: 5 REASONS IT IS AN ANSWER TO ALL MARKETING PROBLEMS