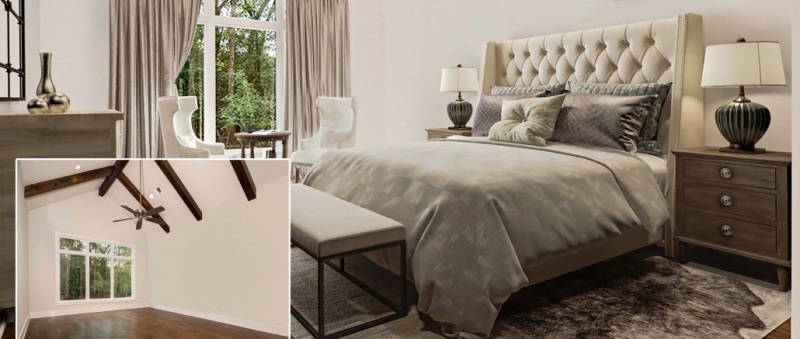 CG technology breaks new ground for all businesses — from architecture and product design to the Hollywood movie industry. Of course, it also affects the real estate market and realtors' workflow. Just a decade ago, marketers had no such option as virtual house decorating — they had to pay a stylist, a photographer, hire movers with the transport to physically remove old furniture and put a new one, and so on.
The modern real estate market is extremely competitive and deluged with new offers each day — therefore, whoever first posted a listing usually gets more prospects and viewings. But the property presentation also matters. Thus, it's not enough to just be the first one who publishes the listing — house photos have to look simply astonishing, no less.
Striving to present the house in all its glory and sell it fast, more and more agents have started using virtual staging. But how exactly has the game changed with CG technologies? Here are 7 main reasons why modern real estate marketers choose virtual home decorating and don't go back to traditional staging anymore.
#1.  Realtors Can Save Their Money Using Virtual House Decorating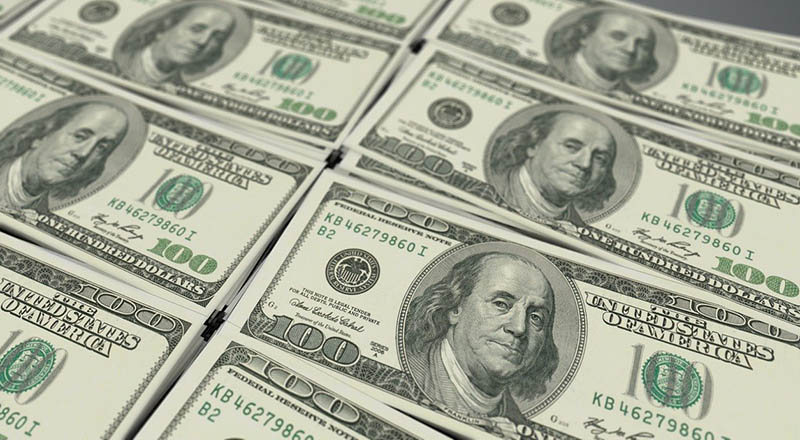 With virtual house remodeling, real estate agents spend less money on preparing a property for sale. Firstly, they don't have to take out old furniture and buy or rent a new one. Also, physical decorating means paying a staging agency, as well as hire a photographer twice so they can take pictures both before and after furniture arrangement. On top of that, don't forget about the monthly furniture rental. As a result, with all these expenses, the final cost of physical staging can easily go out in thousands of dollars.
Digital home decorating, on the other hand, is done by one or several CG artists only — no need to hire additional specialists. And most importantly, virtual staging studios charge only for the number of images and nothing more. Surely, the price depends on the type of service, but, on the average, the price for 30 photos is around $100. Thus, virtual house decoration is affordable and saves the realtor's budget.
#2. With Digital Staging, Real Estate Marketers Are Faster Than Their Competitors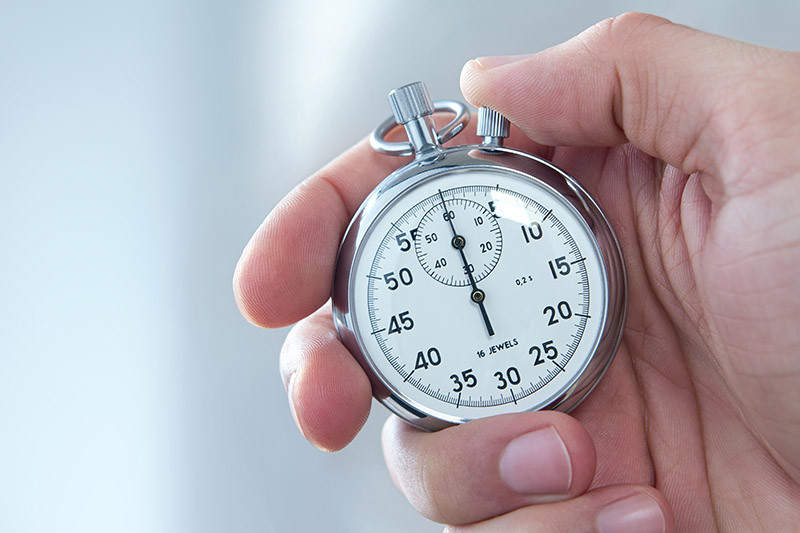 As mentioned above, in this business, it's basically all about being the first. Who puts out the property listings first, sells faster, hence, has higher chances to seal more deals in the long run.
When it comes to physical furniture arrangement, it may take up to a week, considering all negotiations with the staging agency, picking the furniture, hiring transport, manage all breakdowns and misfires, etc.
On the other hand, virtual house decorating could be done in only 48 hours and look absolutely photorealistic. Therefore, a realtor can be sure that they will manage to post a stunning offer before their competitors and the property will look simply impeccable.
#3. Realtors Can Get Virtual House Decorating of Any Design Style
Before

After
With virtual house remodeling, a CG artist can select any kind of decor and furniture — from IKEA to luxurious design pieces. And best of all, the price of the item doesn't matter for digital solutions. Again, virtual staging studios charge only per photo.
Realtors can go even further and ask CG artists to take pictures of the same room but with different lighting — both sunny daylight and cozy evening ambiance to enhance the listing even more. On top of that, they can experiment with a layout and order several furniture arrangements for the same house. Therefore, 3D home staging allows real estate agents to easily target properties and create more opulent or minimalistic looks for different types of prospects just by well-thought styling.
#4. With Virtual Staging, Realtors Don't Spend a Penny on Actual Renovation
Before

After
Evidently, most of the property owners don't want to spend money on the repair before selling a house. However, if real estate looks outdated and shabby on the photos, its listing is simply unattractive for most of the prospects. Thereby, the situation goes neither forwards nor backward and the house stands idle on the market.
In such cases, there is only one solution — virtual renovation. Using special software, CG artists can polish photos a bit or make a complete digital renovation of the property. For that, a real estate marketer can select the color palette and tell CG experts to use more affordable or luxury materials to decorate a virtual house.
Moreover, real estate agents can even order both interior and exterior renovation. In other words, with this option, a realtor can finally reveal the potential of the property and present it as a better version of itself – like how the house will look after it is being bought by a person who loves it.
#5. Virtual House Decorating Allows for Interactive Motion Solutions
CG technology allows real estate marketer ordering not only static pictures but an interactive virtual 360 view tour around the house for even more of an impact. Surely, any out-of-the-box idea always works perfectly for listings and ads. And even though a virtual tour is not a completely new solution, it still provides more outstanding listings.
Of course, walking around their future home is an immersive and joyful experience for prospects. Using a virtual tour, they can see all the premises in 360 degree view, zoom in to examine inner space in detail, as well as understand the layout without visiting the property. Thus, prospects get connected emotionally to this house and trust the listing even more.
#6. Virtual House Decorating Is Effortless and Less Demanding for Realtors
Choosing virtual furniture arrangement, a realtor doesn't need to constantly be in touch with a bunch of people and control the whole process. All real estate marketers need for getting virtual house decorating is to send the photos of a home in its current state to CG studio and add style suggestions. That's it.
While CG artists are working on the house remodeling, realtors can attend client meetings and open houses, see new properties or plan marketing strategies — in short, keep developing their business instead of being on the phone and solving house decoration problems all the time.
#7.  With Virtual Decorating Solutions, Marketers Get Jaw-Dropping Content for SMM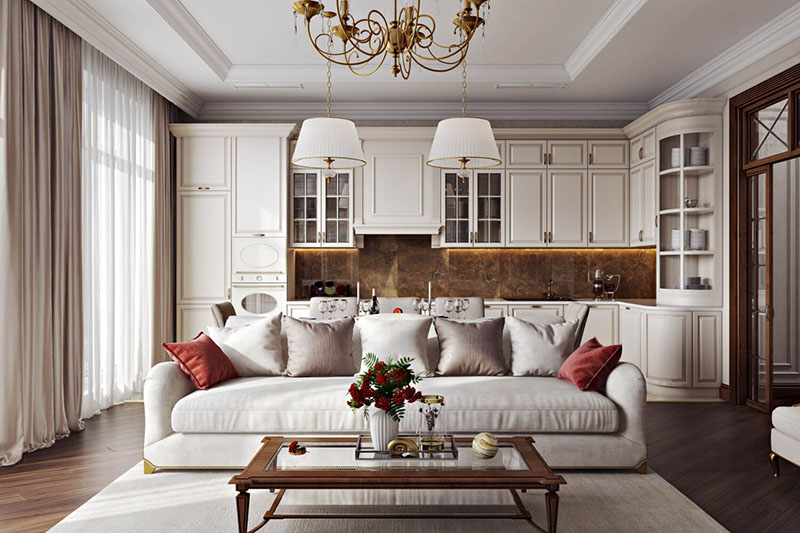 Social media is a massive tool that can't be overstated — now everyone is using them for both personal and business interests. But for realtors, it's especially important to keep up with their target audience, as well as expand their circle, promote their listings and build their brand. In the end, it's not even about turning followers into clients but rather standing out in this highly competitive business.
Therefore, real estate marketers have to be consistent in their SMM and provide their Instagram, Pinterest and Facebook with the best imagery and authentic content. This is where virtual house staging comes in handy. Using special CG software, 3D artists can create tons of various visuals within just one project. These could be virtual house decorating, home restyling, 3D floor plan of the whole property, interactive virtual tour 360, and so on. Hence, even a real estate agent who has just stepped into the game can boost their social media instantly.
No doubt, virtual home decorating eases realtor's life because it's trouble-free, fast and budget-friendly. On top of that, it allows for various design decisions and provides multiple tools for property presentation, such as static images, 360 virtual tours, animation, and 3D floor plans.
Intrigued by opportunities that virtual house decorating brings? Try out digital staging services and you will get mind-blowing visuals at a reasonable price!
https://virtual-staging.archicgi.com/wp-content/uploads/2020/05/virtual-house-decorating-7-benefits-View06.jpg
437
1030
luzina
https://virtual-staging.archicgi.com/wp-content/uploads/2020/04/archicgi-logotype-white-300x85.png
luzina
2020-05-20 16:30:17
2020-05-21 15:31:35
VIRTUAL HOUSE DECORATING: HOW IT CHANGES THE GAME