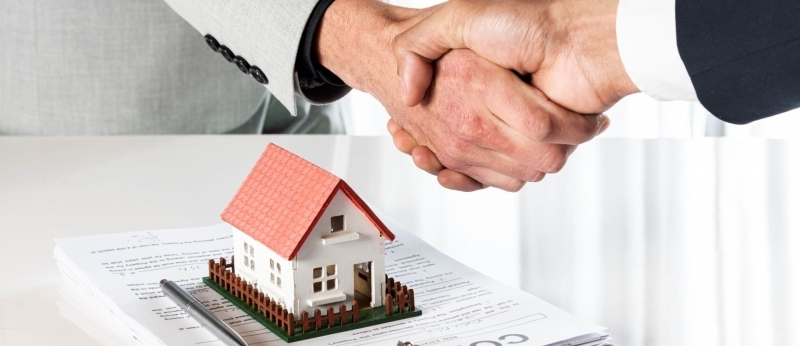 Print marketing still plays an important role in on ground or guerrilla marketing campaign. Moreover, it is more effective for small real estate businesses with a focus on a local reach. It generates local brand awareness and leads clients directly to its premises. 
However, to make promo campaigns shine, real estate photo editing in catalogs is not enough today. The question brings real estate agents to the need for the best real estate promo items to be included in print marketing campaigns. Here are the 5 most powerful ones. Take a look. 
#1. Brochures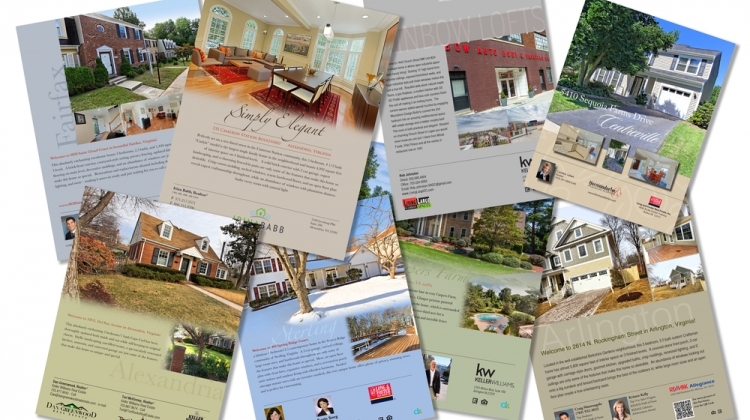 This kind of real estate promotional items have been a staple in the business for years and still are underway. They are tried and tested. People know what to expect. Brochures lend agencies authenticity and trustworthiness. They are quick and easy to create. Brochures provide potential clients with that sufficient data about the agency or persona to make a sound decision to collab. This is where the information should be given straight to the point and demonstrate the business generally.
#2. Business Сards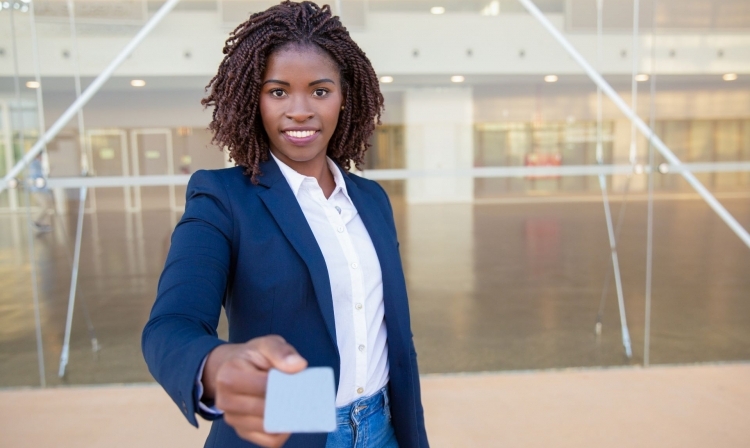 These real estate promotional items around and used in networking since the 17th century. They are still a powerful brand tool for realtors. They work ideally for encouraging referrals and word-of-mouth. It's not a secret that successful realtors close more deals through referrals from previous clients.  A referral is most assessed by a new buyer or seller. Thus, new clients feel more confident when partnering up with a real estate agent recommended by a friend, family member, or a colleague. 
#3. Outdoor Advertising Objects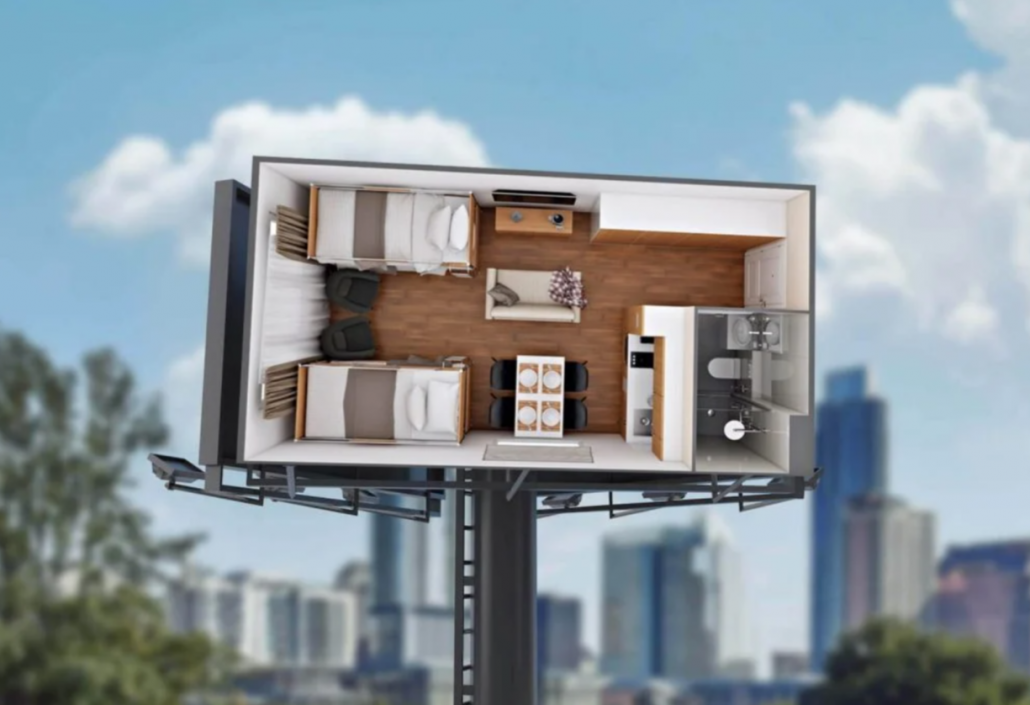 Ideal as real estate promotional items are outdoor advertising objects, such as billboards, city lights, scrolls, guerilla and transit advertising, and so on. To create them, high-resolution print images are required. What's interesting, it's exactly 3D home staging that can handle such tasks. Not only does it allow any kind of visual content but it also comes in any format and resolution thanks to full-stack rendering capacities. So, it is a double win for two reasons: first, realtors can apply any visual and, second, expect it to be high-quality. 
#4. Banners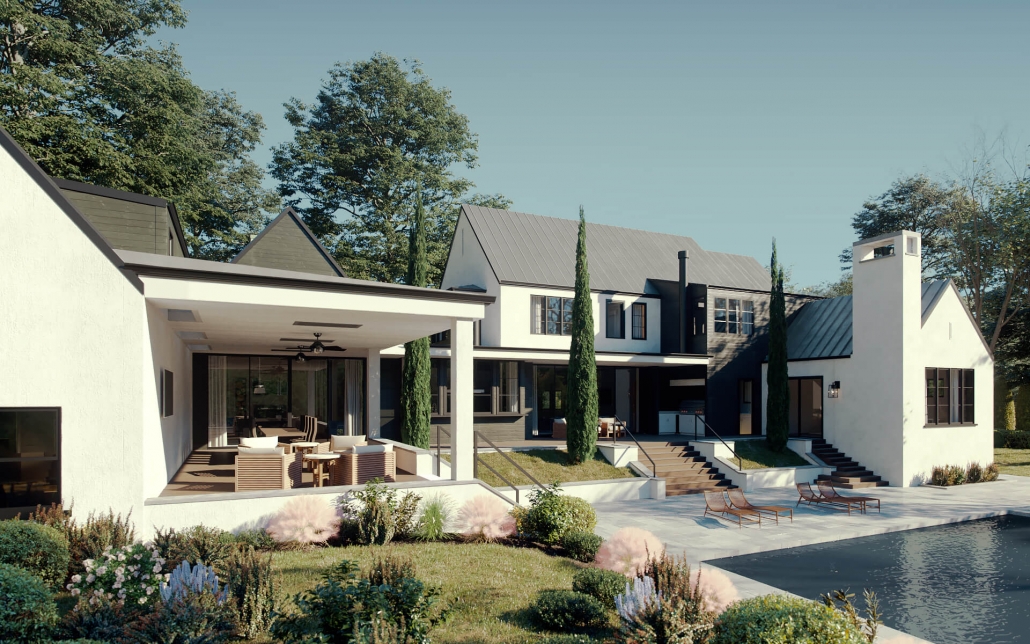 At some point, real estate business needs such real estate promotional items as banners. The latter might come in handy for trade shows, agency's events, and so on. Luckily, nowadays different advancements in printing methods like variable data printing significantly decrease costs. Besides, banners are reusable and eye-catching. Nowadays, the most progressive agencies use computer-generated images for that. 
The technology allows staging living spaces virtually like adding furnishings and creating real-life designs and applying them to any print promo item. Why is it pivotal? This way, banners become specific message carriers to appeal to a certain target audience at the event or demographics in the neighborhood.
#5. Postcards, Leaflets For Mailing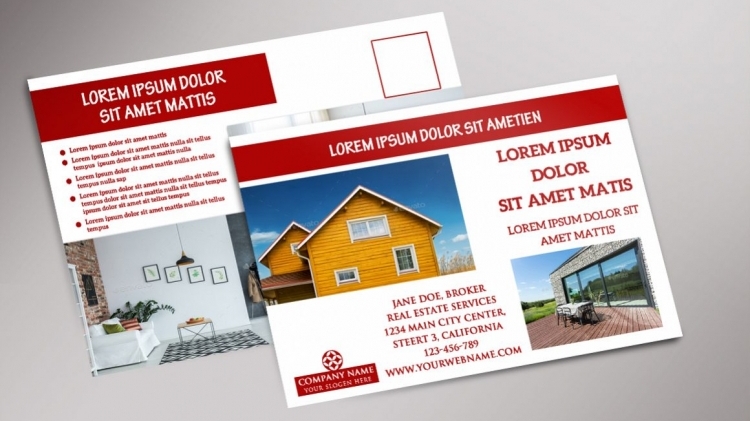 Sending out postcards or leaflets within a new promotional campaign is an excellent way to inform people of new opportunities. If the tactile quality of these real estate promotional items taps into people's 'haptic (touch) memory', they build an emotional connection with them. People are more likely to take time to read through it. High-quality print especially makes sense for luxury real estate newsletters. 
Be the way, this kind of material can be also enhanced with cg imagery and virtual staging. Again, if realtors know well their target audience, they can include particular virtually staged interior scenes to build more meaningful connections with the readers 'from the first sight'. 
Print marketing is still mainstream in the industry. Elaborate real estate promotional items make it stand out and even outshine some digital strategies. However, virtual staging and cg imagery, in general, play a crucial role here as well. They make a  marketing campaign personal, memorable, and tangible. CG images are as realistic as photos, yet require less time to be prepared, allows more creativity and customization, and, what's more important, work with any format and platform. They are reusable and multipurpose. Together with a digital one, it constitutes a killer sale power for agencies.
Willing to use virtual staging services for your real estate promotional items? Pitch out team right now and get a quick glimpse into how to turn your promo materials into sales machines right now.
https://virtual-staging.archicgi.com/wp-content/uploads/2020/05/real-estate-promotional-items-for-marketing-view001-1-e1589360256824.jpg
346
800
kncffounder
https://virtual-staging.archicgi.com/wp-content/uploads/2020/04/archicgi-logotype-white-300x85.png
kncffounder
2020-05-13 16:30:03
2020-05-20 16:17:24
REAL ESTATE PROMOTIONAL ITEMS: WHAT TO INCLUDE IN A PRINT MARKETING CAMPAIGN