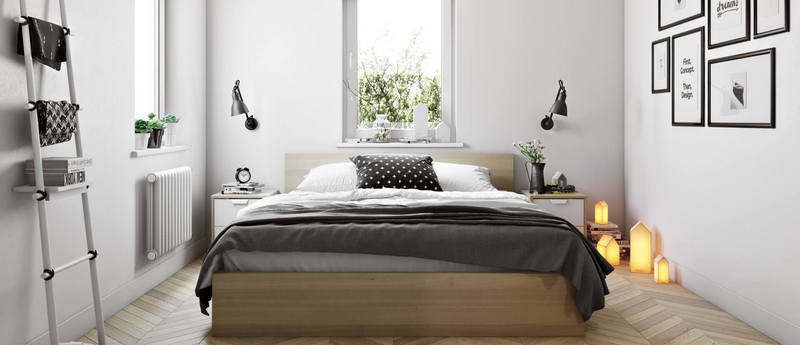 Choosing virtual staging is one of the modern techniques that many real estate agents, as well as marketers, prefer these days. The fact is that in order to sell the chosen property, it is vital to show it in a presentable light, and that is not always a possibility without any designer interference. While there are two types of staging – traditional and virtual, the former has proven to be a lot more effort-requiring and expensive when compared to the latter one.
To begin with, to traditionally stage the house, it is required to carry out all the minor property repairs, rent furniture to stage every room correctly, and pay a professional photographer to shoot the whole thing. Not only such an approach will cost any real estate business a pretty penny, but it is also time-consuming. Besides, when it comes to alterations, there are almost no other ways but retracting the previous steps once again. That is why the virtually staged property is in high favor at the moment.
Are you still unaware of all the advantages that choosing virtual staging instead of physical one can bring into your life and business development? You will find all the essential benefits of virtual home staging listed below!
#1. Ease of Preview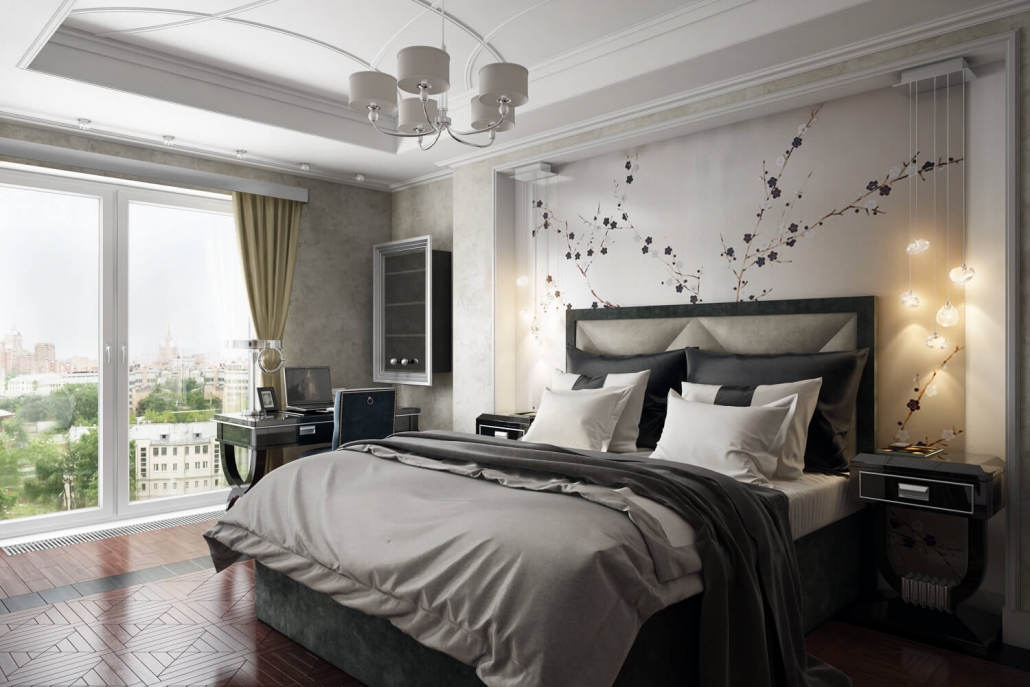 It is not enough to allow a designer to choose a fitting interior or exterior idea. In the majority of cases, a real estate agent needs to approve a particular room staging. In the case of traditional staging, it is almost mandatory to meet with a designer to come to a certain understanding, and every meeting is time-consuming, not to mention tiresome.
Choosing virtual staging offers a possibility to preview everything online. It is effortless to do at any time and any place and then introduce the corrections when and if necessary. There is no need to browse through countless material and furniture catalogs to choose a suitable coloring and design. All can be done in a matter of hours without your physical presence.
#2. Unlimited Design Range
Before

After
Physical staging requires a lot of thought and effort put into the design. While in case it is unfitting, there are reduced chances to go back on it. Unlike traditional staging, virtual one provides an almost unlimited amount of settings to browse through so that you can come up with the best fitting one to improve the sale.
Apart from that, it is always possible to choose a few suitable interior designs so that a broader audience can be covered. It is true that not all the styles and designs speak out to every buyers' group. At the same time, showing the same property in different styles will enlarge the potential client's base in no time.
#3. Infinite Color Changes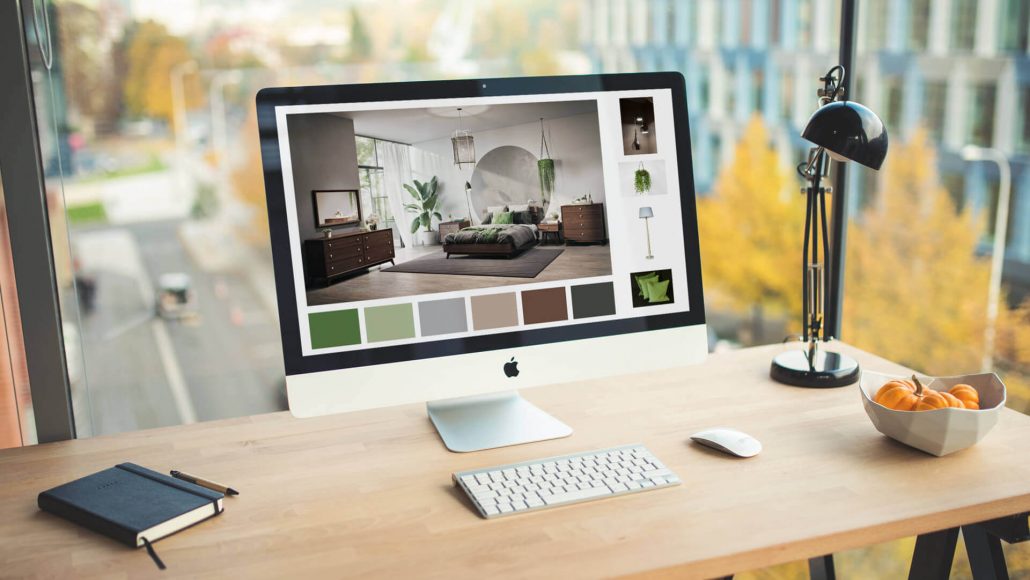 Even the most professional interior designers can't tell how a certain shade of blue will affect the general impression of a room until they try it out. Choosing virtual staging grants the ability to experiment with the color palette until you find the best suitable combo without any negative consequences in the form of countless repairs and renovations.
It is vital to pay great attention to the general mood and vibe of the room, and the house in general since no one is interested in purchasing a gloomy and unappealing property. Besides, certain colors and hues are programmed to bring in positive vibrations, and potential customers can surely feel them even through the screen of their gadgets.
#4. Surprisingly Quick Alterations
Before

Virtual Renovation

After
Sometimes the interior solution that a real estate broker sees fit does not seem that appealing when applied to the property on sale. With traditional staging, there is no other way than to re-hire the photographer, re-stage the house and re-shoot it. However, choosing virtual staging grants you the opportunity to play around with designs for as long as you need it.
Should you initially choose an industrial design as the best style for the house on sale and then decide that rustic is the winning one – all can be altered in a matter of a few hours. There are no limits that quality virtual staging services can't push.
#5. Budget-Friendly Cost of Real Estate Staging
Even if some real estate business runners deny the fact that price matters, it does not seize to be true. It is always an excellent opportunity to save up on something but get a quality outcome anyway. Choosing virtual staging instead of traditional one is precisely that one budget-friendly solution that many leading real estate businesses use.
CG visualization tools allow it for a skillful designer to come up with a fitting solution and put it to practice in a limited amount of time. Thus, no additional services, such as dealing with real materials, are involved so that the total price is usually significantly lower. Not to mention the fact that the boundaries of experimentation are non-existent.
#6. Seamless Decluttering in Action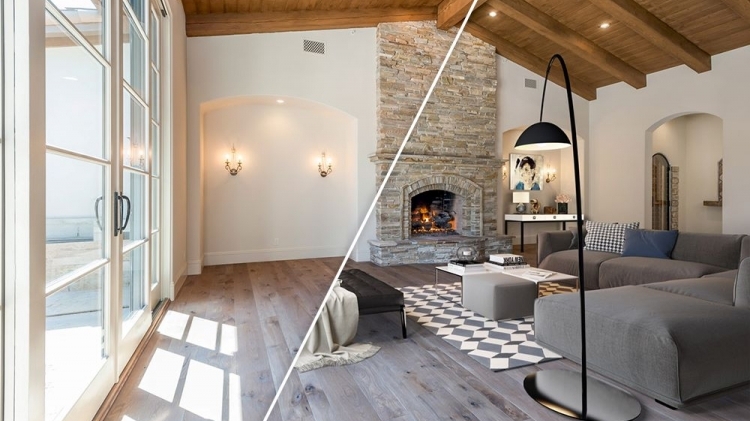 Not always property on sale is empty. While the living conditions appeal to the owners, they may not seem that attractive to potential buyers. That is when decluttering comes in handy. Indeed, you can choose to manually remove all the previous owner's furniture and other belongings. But the process is undoubtedly time and effort-consuming.
Skillful photo editing is one of those virtual staging solutions that can help eliminate all the clutter out of the picture. What is more, while the previous decorum is erased, a new, modern, and more appealing interior can be created and applied to the property on sale instead.
#7. Decreased Actual Disruption
Before

After
No matter how great the interior of the property on sale may be, there is always an urge to modernize it a notch. While some real estate companies choose to cooperate with actual painters, electricians, and other skilled professionals, such services are not only time-consuming but not always required.
Choosing virtual staging grants enables the agent to show how the property could look like when appropriately treated. While the rest is up to the potential new owner. The less disruption there is, the more there will be room to experiment with when the house finds its owner. People usually get the property to transform it into a personalized family nest and wish it to be adorned to one's taste seamlessly.
Digital staging is gaining popularity by the day. When you have a closer look at the list of reasons why all the successful real estate companies prefer virtual staging to a traditional one, all becomes clear. The lower cost, enhanced results, and increased speed of the project are among the greatest advantages the CGI offers. To put it simply – choosing virtual staging is the sure way to increase the sales, boost the customer base, and get to the top of the marketing chase.
Should you be willing to take your real estate business to the top, we know how to deliver the best results within the most limited timescale and for the fairest price. Contact ArchiCGI team for A-class virtual staging services ASAP and start building your innovative business empire today!
https://virtual-staging.archicgi.com/wp-content/uploads/2020/08/choosing-virtual-staging-view.jpg
345
800
vysotskaya
https://virtual-staging.archicgi.com/wp-content/uploads/2020/04/archicgi-logotype-white-300x85.png
vysotskaya
2020-08-19 16:31:50
2020-08-18 14:26:00
CHOOSING VIRTUAL STAGING: WHAT DO YOU NEED TO KNOW BEFORE GOING FOR CGI