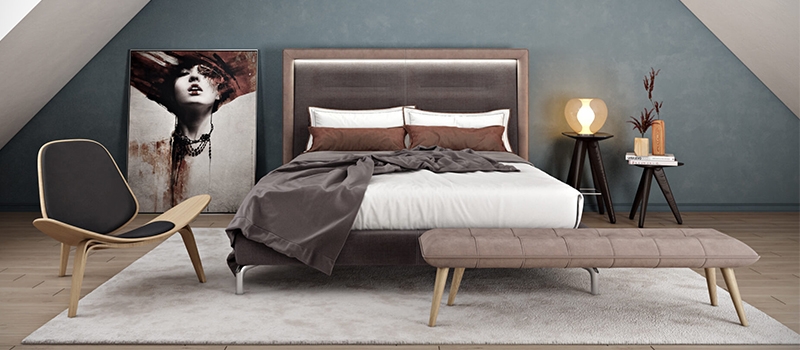 Digital staging services are what any real estate marketing strategy needs to succeed in the business nowadays. "Insanity: doing the same thing over and over again and expecting different results', said Albert Einstein. For Real Estate Agencies, this means giving up old-school marketing strategies and building new, effective ones to be on the top of the game. 
Simply placing ads in a newspaper or magazine, organizing weekend open houses, updating listing sites and social media posts do not provide a competitive edge any longer. Besides, outdated ways of property presentation, such as the images of empty spaces or dwellings requiring the renovation, remain costly and time-consuming. They do not guarantee a good deal either. In two words, it is onerous to get these photos prepped for ads due to the complexity of physical staging and actual photoshootings.
In the meantime, digital home staging opens a bunch of great opportunities as for the Real Estate Agents, as for the audience they target. Any advertising campaign that includes it is doomed to succeed at the end of the day. So, here are 7 fireproof benefits Realtors get when using it in their marketing strategies.
#1. Enhancement of the Personal Brand
Before

After
Real estate brands outselling their competitors have their own websites to move forward the business. Thus, in 2018, 82% of Agents who made more than $150K had their own websites, according to the National Association of Realtors. Gary Vaynerchuk, the personal brand advocate, and marketing genius, says that investing in a personal brand is more crucial than funneling money into lead gen sources like Zillow to advertise the houses. So, whatever the marketing strategy is, if it leads to the website, chances are bigger to close more deals. 
The question is how to make it outstanding among competitors? This is where digital staging services come in handy. Each and every object to be sold "hits the target" on the website. For example, for as-is properties, there is a digital renovation service. It allows showing the full potential of the dwelling by decluttering and redesigning space even if currently it needs repairing. That way, a prospect sees clearly the abode's actual scale, ceilings, layout and so on. It increases significantly the chances to sell the property. 
There are other types of beneficial real estate presentations, such as 360 view tours in the house, before-after CG sliders, and VR tours. Each of them communicates true characteristics to customers as well as offers options for potential design layouts and prior assessing before the showing. With virtual staging for real estate, the visitors' customer experience on the site becomes more successful. 
#2. Scale-Up of Social Media Targeting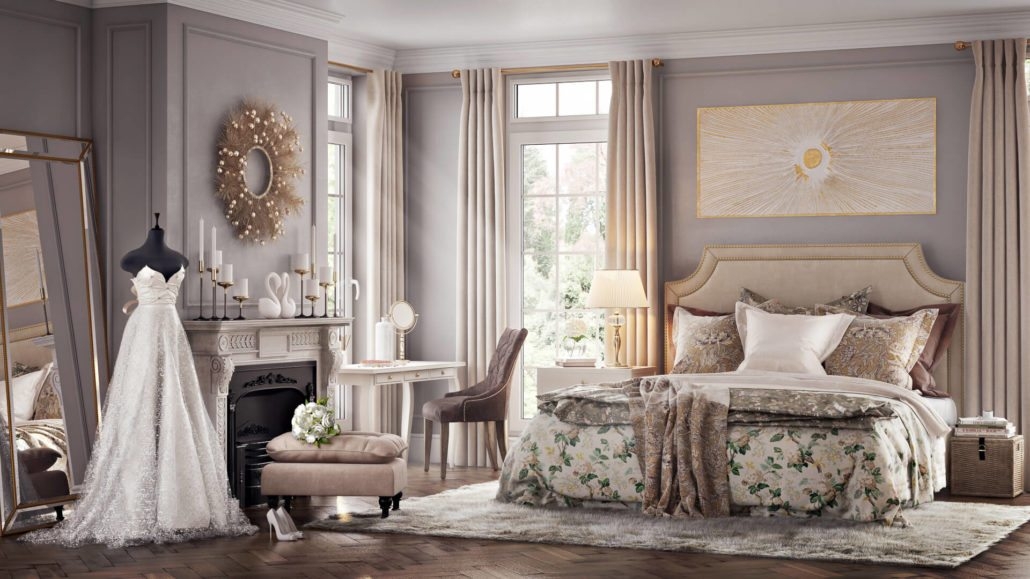 Digital staging services are ideal for taking the most and the best of social media use. Here's an example. When people announce life events on Facebook, this also might be a signal for Brokers that the hosts will need a place to arrange them. If signing up on Facebook as an advertiser, an Agent will have access to reach out to people organizing such events within the geographic zone. 
So, if a Realtor specializes in starter-level homes for new families, then they can boldly meet the needs of those who announce an engagement, marriage or baby shower. Once reaching these people, they may offer spaces designed virtually but showing how exactly the event will look in them. 
Moreover, it is always possible to target with different ads show – one set of ads for baby announcements, another – for the wedding day. There's no need for the Agencies to design a place in a relevant style and have it photographed. Once prepared 3D images might serve the Realtor's or the whole Agency's purpose in the long run. They may turn to them with every single new marketing campaign since there's no better way for now to showcase the selling points of the space. 
#3. Deal-Promising Supplement to a "For Sale" Sign
Before

After
Once a new property appears in a portfolio, putting a "For Sale" or "For Lease" sign is rule of thumb for any Realtor. But they can take the sign to the next level by using a QR-code leading to a website, the profile page, social media account or any other channel of sales. The rest is the magic of good navigation and digital staging services that make an attractive visual presentation of the house.
The latter can "tell" the story about the house without a potential buyer getting in touch with a Real Estate Agent. So, if the house staged virtually, one can see its characteristics in mere details as well as assess possible design interiors for every single room in it. Also, with a 360 view tour, they can walk around the space and see how it will look prior to a live showing.
Another strong asset of such an approach is the possibility to offer an alternative once the prospect went to the channel from a QR-code. If they are fine with the area but want something different, a website might provide another dwelling here and now for consideration. With 3D visualization services for these alternatives, Agencies have all the chances to close more deals than with simple photographs of empty rooms.
#4. Enough Reasons for the Decision to Purchase
Before

After
Digital staging services create full-fledged products that help Realtors lead the prospects to purchase. Such products, be it a 3D render of the item or the whole virtually staged interior design, provide full information about the object. So, they don't need to go elsewhere for additional data. As a result, the whole presentation becomes more complete and instructive and serves as a good enough reason to decide on a purchase. Additionally, the pack might include landscape design around the house. 
Virtual landscaping is a powerful way to demonstrate the usability and the potential of the area around the home. Digital staging artists usually provide multiple landscape design variations for a house. So, before making any decision, a buyer can assess the territory and see how this or that design suits the best to the home. Or, by the Realtor's request, it is possible to add some customized items, lend them a needed style, shape, texture.
 #5. Creation of Unique Customer Experience
Unusual, non-typical customer experience is an integral part of the marketing strategy nowadays. Whatever channel Realtors pick as the main one to sell homes, digital staging services can create a distinctive customer experience in there. 
For example, if the Agency developed a mobile app, users can search for nearby homes, open houses, townhouses, apartments, condos, etc. Each listing is packed with the photos, description, stats and so on. If using 3D visualization, they become even more "enhanced". CG images provide a detailed presentation as well as possible interior and exterior design variations of the home. Prior assessment of the dwelling is possible here as well thanks to a built-in 360 view tour feature. Thanks to VR and AR, nowadays a buyer or tenant can have a virtual walk inside the residence and see its benefits without being physically present in it. All of this adds to unique customer experience within the marketing channel.
#6.  Successful Referral Incentive Strategy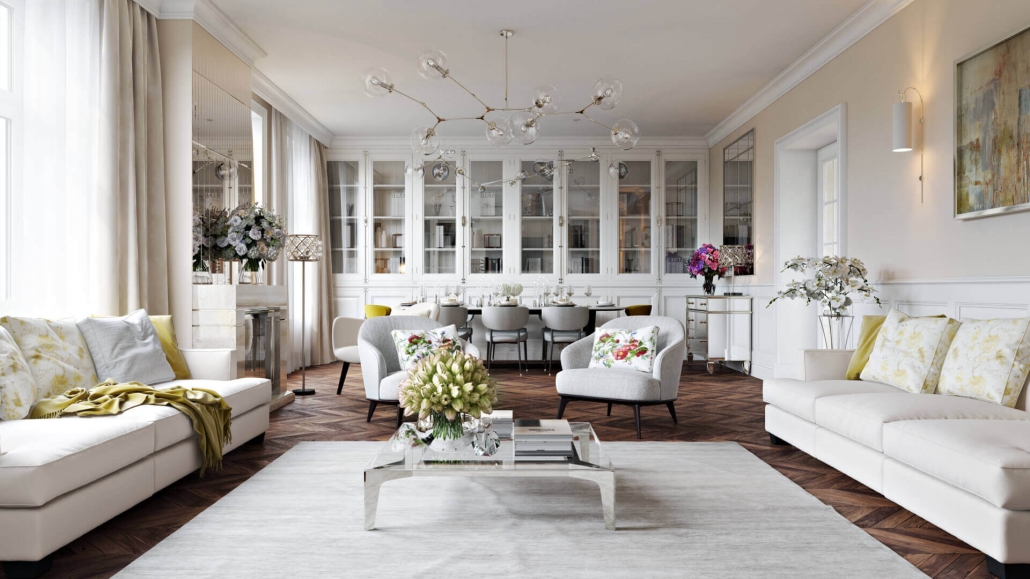 For long-term players in the industry, the referral strategy is out of question. Many have already experienced how efficient it is for getting leads of the right tenants or buyers for the property. 
A presentation-wise visual content provided by digital staging services helps maintain the renommee of the Agency in the eyes of people it already trusts. Also, the Agents' networking by sending quality referrals might be even more powerful. 
For example, if a Realtor sells starter homes, they can list out mortgage bankers, financial advisors, and marriage counselors. Once the contact is made, they offer referral incentives by providing a name card of the Agent. The latter does the rest by leading the potential buyers to the channels where they advertise the properties. It is exactly in there where the Agents have all the chances to convince to purchase with digitally staged spaces. 
#7. Saving on the Marketing Campaign's Investments
Any business tries to cut expenses and make use of already existing resources to the full extent. That's why digital staging services are perfect to create multipurpose visual content that will serve different sales channels of the Agency in the long run. For example, before-after and 360 view images work equally well for social media, the website, and the mobile app; VR tours are perfect for the blog, YouTube and Vimeo, and social media ads. 
Great visualization of the objects is helpful together with an emotion-evoking copywriter. It sort of intensifies this already existing resource of the Agency. Together, they are capable of doing wonders with a great copy and associated visual content. After all, it's not a secret that brand storytelling is underway nowadays since it resonates deeply with customers. Backed up with visual material, it is a powerful sales force on the Internet. Since lots of platforms allow content distribution, one article might cause a huge hype and boost brand awareness and, as a result, income in general.
Digital staging services should be a no-brainer for those Agencies that want to dominate in the business. Not only do they save money for every new coming marketing campaign, but also provide a solid competitive edge. With digital staging implemented in every marketing strategy, the Agency makes itself known as a professional and expert in the field. It builds up a personal signature brand, reinforces resources, lends futuristic features to the activity, solidifies social media presence, and creates an unforgettable customer experience.
Want to get offers and close deals more than anyone in your industry? Go for digital staging services to stand out and let a CG visual content make you a leader in it!
https://virtual-staging.archicgi.com/wp-content/uploads/2019/12/digital-staging-services-7-benefits-to-sell-a-space-asap-view-e1586941382644.jpg
350
800
vysotskaya
https://virtual-staging.archicgi.com/wp-content/uploads/2020/04/archicgi-logotype-white-300x85.png
vysotskaya
2019-12-04 16:30:39
2020-04-15 09:03:08
DIGITAL STAGING SERVICES: 7 BENEFITS FOR MARKETING STRATEGIES TO SELL A SPACE ASAP