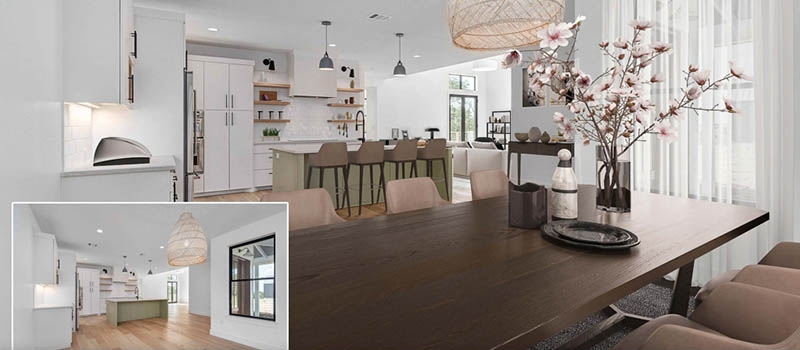 Ten years ago, Virtual Reality (VR) and Augmented Reality (AR) were the stuff of science fiction movies, but not anymore. Today VR and AR are a part of the mainstream efforts to make life and work easier in different areas. VR and AR leverage the advancement of Information technology to enable one to see images of spaces in 3D. 
The real estate industry is a significant beneficiary of VR technology. One can get a clear view of a property virtually from the comfort of their office, which is crucial since over 90% of real estate buyers rely on the internet as their primary source of information. When a real estate marketer uses immersive 360 virtual tours, a prospect gets a considerable percentage of the information they need to decide even before they go for physical viewing. 
Moreover, virtual staging can reduce the need for physical staging considerably, which saves realtors a lot of money. However, high-quality 360 virtual tours require good software and skilled specialists that use it for creating these digital masterpieces. Here you can find some of the best software tools for creating real estate virtual tours.
#1. My360
Website: https://www.capterra.com/p/169875/My360/
This software is available on TAAS (Tour as a Service) terms. A real estate marketer pays a monthly subscription amount, after which they have unlimited access for the duration of their subscription. One of the significant advantages My360 has is that it is specially designed for real estate agents. This means it is easy to use for a person with ordinary end-user computer skills. 
The software allows the user to insert attractive call-to-action buttons, and this helps the user to act on their findings on the virtual tour quickly. The program works on multiple operating systems for both PCs and smartphones.
#2. LiveTour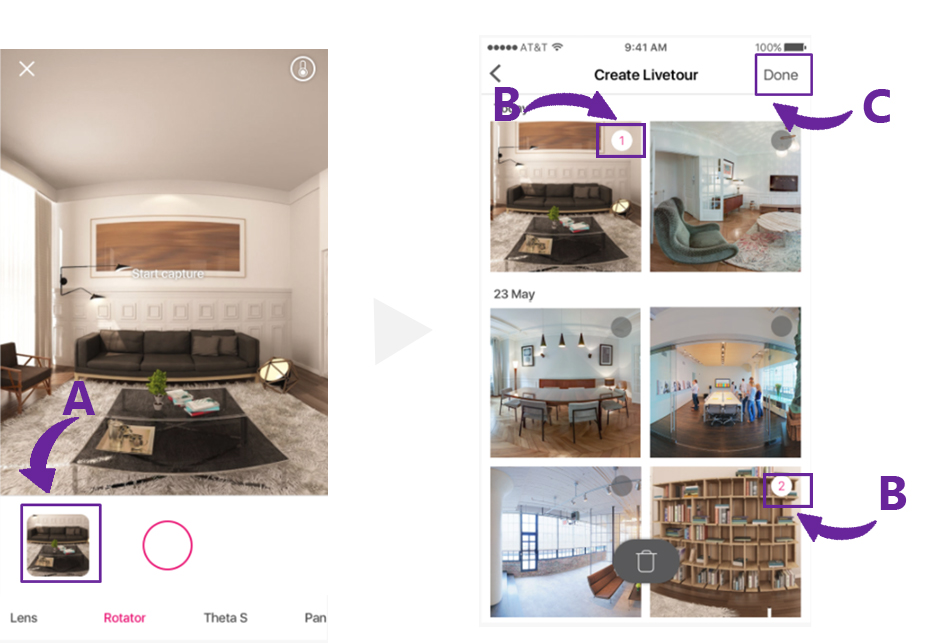 Website: https://www.getapp.com/marketing-software/a/livetour/
Live Tour is made primarily for smartphones and other portable gadgets. It is ideal for real estate marketers to showcase their property to prospective customers. iStaging, the developers of this software, primed it to not only display 3D virtual tours on smartphones but also to render them in real-time. 
Live Tour doesn't offer a free trial, but it has a limited free version. This limited version presents one with a rare opportunity to get 360 virtual tour software free. To get the full package, one needs to pay from $5 per month to give one person access. 
#3. EyeSpy360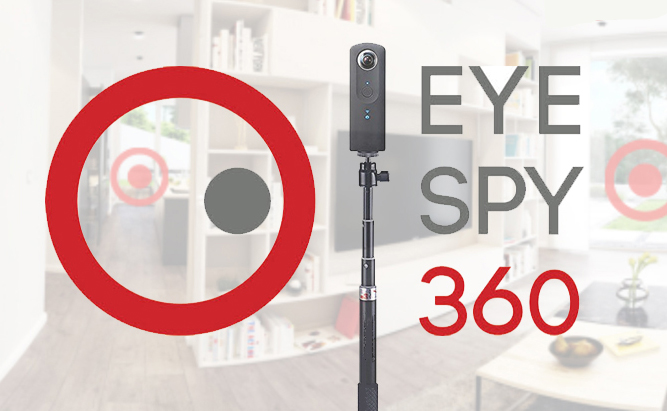 Website: https://www.eyespy360.com/uk-ua/
Creating a 360 virtual tour with this program is exceedingly easy. All one needs is to subscribe to the platform and create a personal account. They should then take photos of the space for which they want to create a tour using a virtual tour 360 camera and upload them. After uploading, the marketer should wait for the tour to be ready and download it. 
EyeSpy360 has a sort of 'tele-touring' feature, which allows people in different locations to have a virtual tour and communicate with each other at the same time as they discuss the property – the feature is known as EyeSpyLive. Subscription starts at $13 for the starter, $38 for advanced, and $77 for Pro. 
#4. Kuula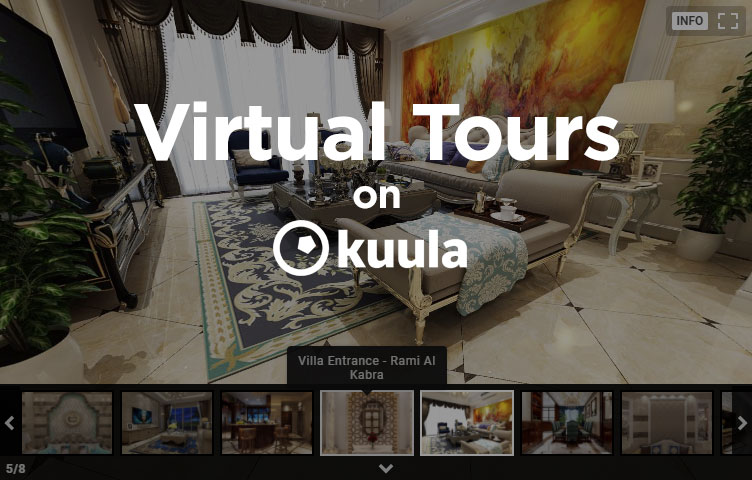 Website: https://kuula.co/
This 360 virtual staging program is among the professionals' favorite. It is ideal for all real estate players, from architects to marketers. Besides being practical, Kuula doesn't require the user to have excellent processing power on their devices because it is web-based – one doesn't need to install an app for it to work on their device. 
The software is also quite affordable, starting from its free trials to Pro, which costs $12 per month, to the business option at $36 per month. On top of that, some of its unique features include its ability reports and analytics, personal tours, and a landing page editor.
#5. 3DVista Virtual Tour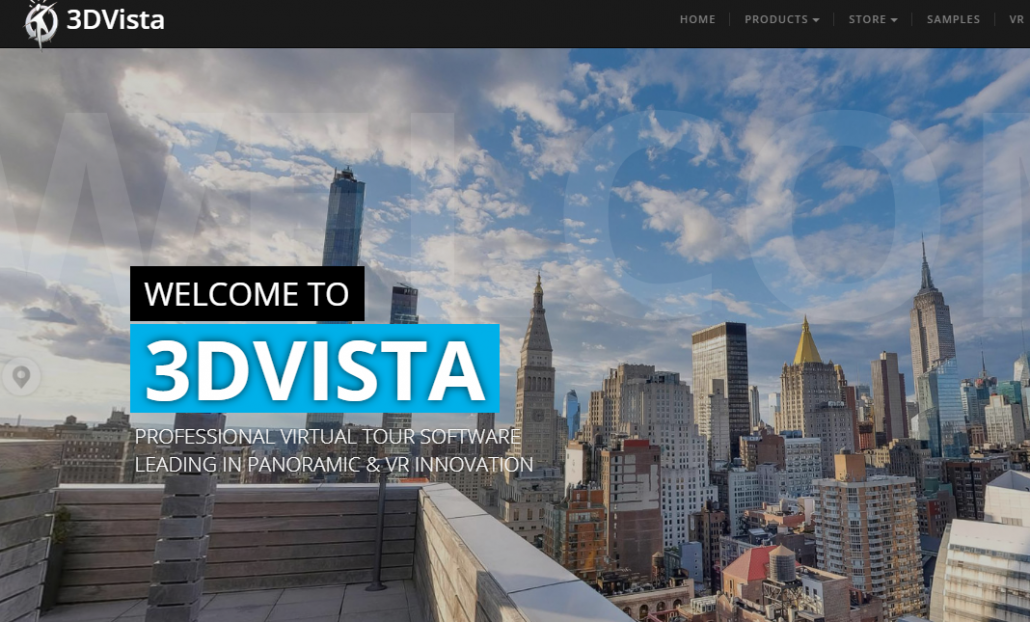 Website: https://www.3dvista.com/
This tool comes in two versions – standard and professional. It is also compatible with all devices, including PCs, smartphones, and tablets, using all the leading operating systems. One creates virtual tours using this program by simply uploading pictures and then downloading the tour after the software has rendered it. These tours are complete at the time they are downloaded, and they, therefore, don't need any additional plugins to work correctly.  
One of the significant advantages of this software is the ease with which it enables its users to embed tours to their website. It also allows saving the tour into their hard drive easily. The marketer can, after that, email it to potential clients. Additionally, its Live Panorama capability enables the user to show how the property appears at different times of the day.
#6. Tourweaver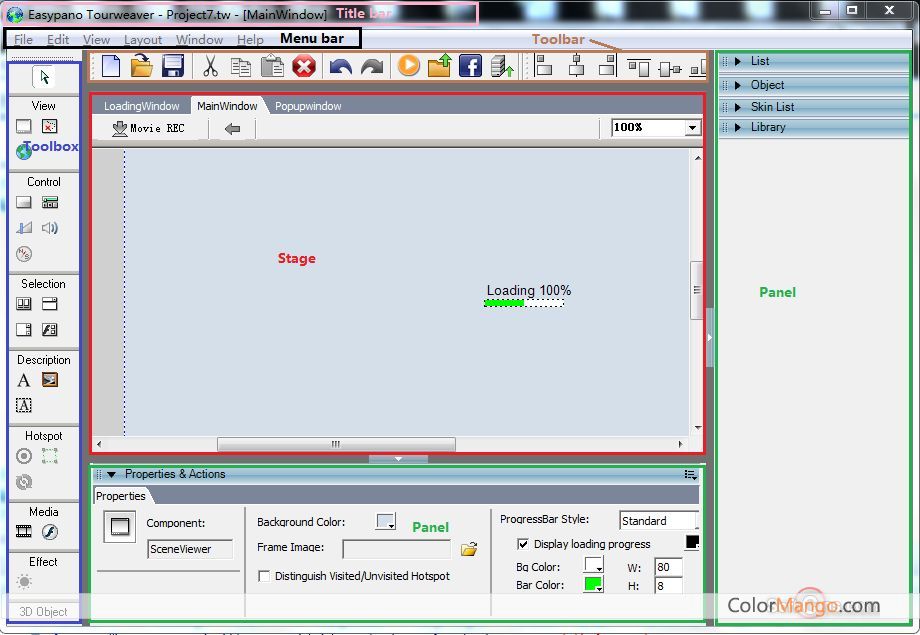 Website: https://tourweaver.en.softonic.com/
This software incorporates mapping features that enable a user to see the location of the property as they take the virtual tour. It works with both Google Maps and Bing Map. The virtual tours made from this software are highly interactive as they allow the user to include voice and text to help in the explanations. 
The program also facilitates the inclusion of call-to-action buttons on the tours. One can have multiple scenes represented by thumbnails to allow for easy navigation of views. Besides these, the program provides for pop-ups with additional information on the property if it is needed. 
#7. Matterport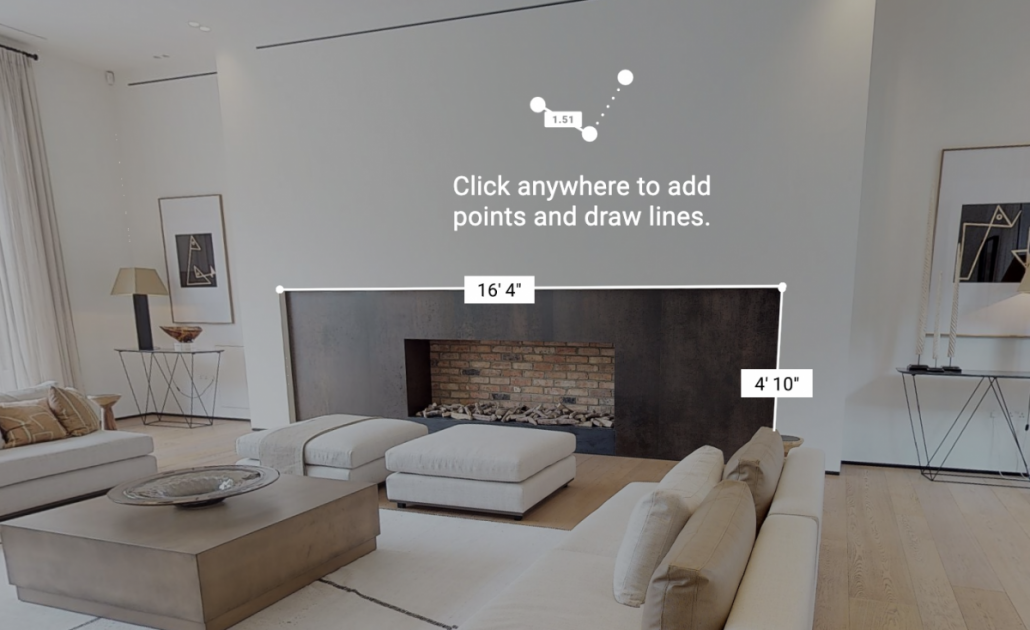 Website: https://matterport.com/
This platform is ideal for property investors, especially those into luxury real estate. Interested people can enjoy virtual tours of the property in question while being in different parts of the world – from the comfort of their home or office – and then decide whether it is a good investment or not. This ability to view a property from anywhere around the world is available because the platform is web-based.
To use Matterport, one must sign up for a cloud account. Once the user has logged in, they can either view rendered tours or develop their tours depending on who they are – prospects or realtors. The 3D models made on this software can then be shared on other web-based real estate platforms such as Realtor.com. The subscription for this facility is done monthly.  
Procuring a home or a working space is a significant undertaking for anyone. This means that it would take time to do a satisfactory search. With the current trend where people are getting busier and busier, a buyer can make a wrong decision because of the lack of time or provided information. Many buyers would rather not decide than make the wrong decision on this matter. 
As a real estate marketer, it is in your best interest to make their search as fast and as satisfying as possible. 360 virtual tours are your way out of that quandary as it is engaging, informative and visually breathtaking. Contact us and order virtual staging services asap. We offer360 virtual tours, virtually staged luxury homes, digital restyling and renovation, and much more. 
https://virtual-staging.archicgi.com/wp-content/uploads/2020/02/360-virtual-tours-software-top7-tools-view-e1586939944150.jpg
350
800
vysotskaya
https://virtual-staging.archicgi.com/wp-content/uploads/2020/04/archicgi-logotype-white-300x85.png
vysotskaya
2020-02-20 16:30:29
2020-04-15 08:39:10
360 VIRTUAL TOURS SOFTWARE: 7 MOST PROMISING TOOLS IN 2020