With advanced 3D technologies, real estate agents can stop using photos of empty rooms for listings or waste their money on expensive physical staging. Virtual services provide stunning CG imagery quickly and save the realtor's budget at the same time. 3D graphics offer lots of tools for real estate marketing, such as virtual interior styling, digital outdoor renovation, and the icing on the cake – a 360 virtual tour. A digital tour allows prospects "walking around" the virtual house by switching views from various cameras and explore living spaces by themselves.
Besides a 360 virtual tour, there is another impressive 3D solution for real estate presentation – interior 3D animation. Both options are perfect for remarkable listings since they make realtors outstand the competition on the market and provide prospects with extraordinary online viewing experience. However, each of these two options has its advantages and drawbacks. So before ordering a 360 virtual tour or animation, realtors should compare these virtual staging solutions and pick the best one.
Advantages of a 360 Virtual Tour
#1. A Tour Provides a Full 360 View
A 360 virtual tour gives prospects a complete overview of the property at 360 degrees. Using it, potential buyers can walk around the virtual home, moving from one viewpoint to another by operating various cameras. Switching between the cameras allows prospects to evaluate the ceilings' and windows' height, as well as zoom in to see all interior features. A 360 virtual tour gives potential buyers the opportunity to examine any corner of the house in detail –  not a single element will be left off screen.
#2. With a 360 Virtual Tour Prospects Have Full Control of the House Viewings
Using a virtual tour, customers themselves control the camera and decide what room they want to see. Since they inspect the property on their own and don't depend on viewing schedule, prospects can examine the house without a rush, at a convenient pace. Moreover, if needed, they can go back to the rooms that they had already seen as many times as they want. Therefore, with 360 virtual tour customers have access to the property 24/7 and can view it any time without contacting a realtor.
#3. A 360 Tour Is Exciting and Emotionally Evoking
With the virtual tour, prospects quickly get acquainted with home navigation and understand the house zoning from personal experience. For example, switching from one view to another allows them realizing what does an open kitchen & dining layout look like and how interior zones flow into one another. Moreover, walking around their future home, customers can imagine what it feels like living here – gather in a sunlit spacious kitchen and have a family breakfast every morning or sit in a cozy couch next to the fireplace and have a glass of wine after a long working day. Using a 360 virtual tour, customers' imagination runs riot and as a result, they emotionally connect with the property just from the listing, even without an actual visit to the house.
#4. A Virtual Tour Works Perfectly for Property Sales Abroad 
Based on our last point, property viewing on a 360 virtual tour is the closest option to physical presence in the house. Therefore, a digital tour can replace it in case a buyer is abroad or can't attend the house showcasing. Using a virtual tour, customers can examine property between the meetings at the office or even in the car while stuck in traffic. This is a great option for busy customers – they can get all the necessary information and make decision of a purchase even from the other corner of the world.
#5. A 360 Tour Is More Budget-Friendly than Animation
For making 360 virtual staging, 3D artists take several panoramic shots, depending on the number of viewpoints that a realtor needs. After that, they compile them into a virtual tour, using special 3D software. Unlike animation, the digital tour doesn't require additional rendering, color correction, effects and background music – therefore, its cost is much less than animation.
A 360 Virtual Tour's Cons
#1. With a 360 Tour It's Hard to Hide a Property's Flaws
Of course, since prospects control a virtual property viewing themselves, a realtor can't vary what they see. Therefore, an agent is not able to show the house only from the best side and hide all drawbacks. If a house has any flaws such as an impractical floor layout, for example, then most likely potential buyers will notice it using a 360 virtual tour. 
On the other hand, there's no point in tricking out clients – if anything is wrong with the house, it will soon become obvious. So, at this point, providing prospects with a full 360 virtual tour helps to win their trust to both a property and a real estate agent.
#2. 360 View Tour Is Not as Spectacular as a Movie-Like Animation
Although the 360 virtual tour is an immersive and impressive solution, it's doesn't look like a breathtaking video or movie. There's no production script, staged shots, visual effects, walkthroughs and flythroughs – a digital tour shows property as it is, realistic and unvarnished. Therefore, it couldn't be used as a commercial video but it's all possible with interior 3D animation.
Interior 3D Animation Pros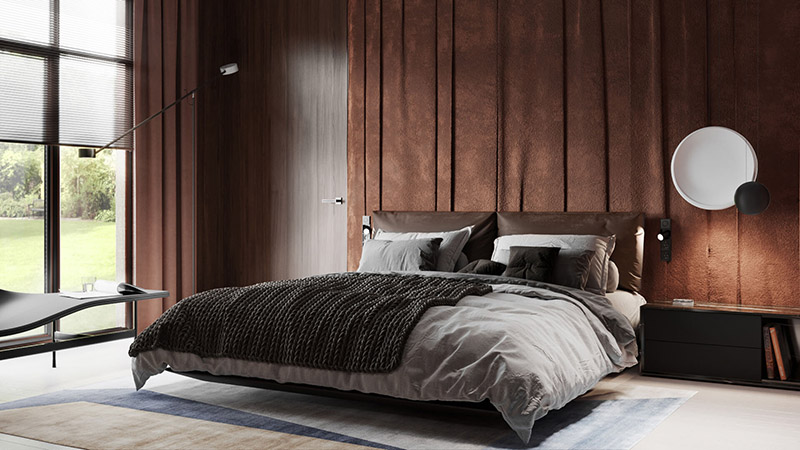 #1. Interior Animation Is  Like a Real Estate Short Film 
A high-end interior 3D animation is like a small Hollywood movie – the property is nicely shot from the best angles, the slow motion and beautiful music enhance the immersive effect. Moreover, camera flythrough can show how a house opens its doors for future owners and leads viewers from one room to another. Surely, this video impresses potential buyers and draws their attention to the listing. In addition, 3D artists can demonstrate the property both with day and evening lighting to show that this property looks astonishing at any time of the day. 
#2. A Realtor Can Show the Best Sides of a Property and Hide the Weak Ones 
Using 3D animation, an agent can showcase the property in all its glory and highlight the most winning moments. For example, they can ask 3D artists to point the camera to a magnificent view from the window and show it a little longer. At the same time, if this real estate has any flaws, then realtor can ask 3D experts to not show them in the animation. Surely, any property has its own features so it's better to demonstrate house as it is on actual viewing – using 3D animation as a promo is a question of presentation and not a fraud.
#3. Interior 3D Animation Works Perfectly for Advertisement
This type of video can be used in advertising on Internet blogs, YouTube, Vimeo or even in TV commercials – quality interior 3D animation looks mind-blowing and alluring. Ordering 3D animation only once, realtors can use it separately or along with an interview as well as a real estate video review.
#4. Interior Animation Wins Followers on Social Media
Obviously, video is a cool type of content that a social media audience likes more than photos. Usually, posts that contain engaging videos are more catchy and provoke a wave of likes, shares, comments and new followers. In addition, realtors can use interior 3D animation for Instagram and Facebook stories with a link to the listing. 
Drawbacks of Interior 3D Animation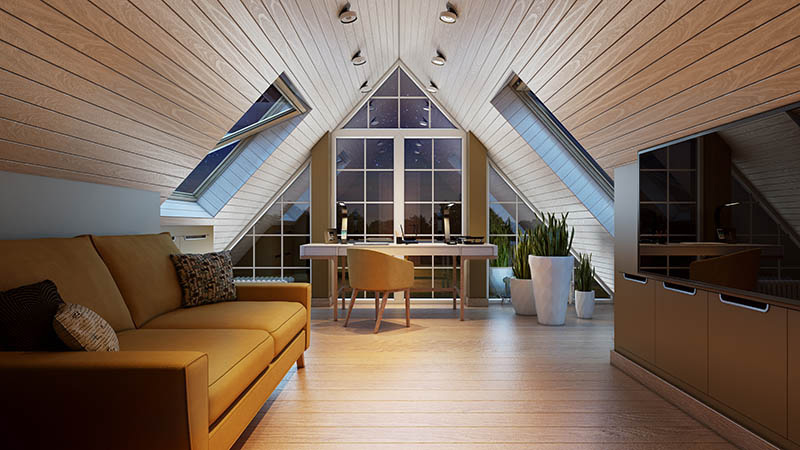 #1. Prospects Can't Navigate and Control the Viewing
3D animation doesn't allow prospects to see all the angles they want. Unlike the 360 virtual tour, all shooting angles are already selected by a realtor, hence, the property is shown from the side that is more profitable for sales. Such an approach doesn't always guarantee the possibility of getting an objective opinion about the property, and prospects know this.
#2. 3D Animation Is not as Engaging as 360 Tour
Interior 3D animation doesn't provide as much involvement as a property 360 virtual tour. Although it's a beautiful mini-movie, it's still just a video and the Internet is overflooded by videos all kinds of sorts. Moreover, since the animation looks more like a commercial video than real footage of the house, it causes less trust among prospects than a virtual tour.
#3. Interior Animation Is a More Expensive Option than 360 Tour
Creating an animation requires a more detailed exposure of light and cameras, a lot of rendering and careful blending of visual effects, as well as color correction and post-production. Of course, all these manipulations take more time and effort, hence, animation turns out to be a much more expensive option than a 360 virtual tour. 
Moreover, a silent video looks weird so you need to find and add music, order a professional voice-over, etc. In the end, the price for the animation is charged for every second of the video. Although, if a realtor has a large budget and strives to sell a super luxury property, then they can take a chance and try 3D animation for more opulent presentation.
To sum up, both a 360 virtual tour and animation work perfectly for the demonstration of the property. Alongside dull listings with photos of empty rooms, the wow-effect of an immersive 360 tour or interior 3D animation is guaranteed. Surely, to showcase only the best sides of real estate it's better to use animation. 
Using a 360 virtual tour, on the other hand, allows prospects to inspect the house themselves virtually. This way future buyers will get more confident and trusting about the purchase since they can walk around the property and inspect everything "personally". And last but not least, a 360 virtual tour is more a budget-saving option for realtors, while interior 3D animation is a wise choice for larger projects with a big budget for promo campaigns.
Ready to try advanced 3D solutions for real estate marketing? Choose our virtual staging services to get a top-notch immersive 360 virtual tour to impress your customers and boost sales!
https://virtual-staging.archicgi.com/wp-content/uploads/2020/02/360-virtual-tour-vs-interior-animation-View01-e1586939906842.jpg
350
800
luzina
https://virtual-staging.archicgi.com/wp-content/uploads/2020/04/archicgi-logotype-white-300x85.png
luzina
2020-02-24 16:30:16
2020-04-15 08:38:37
360 VIRTUAL TOUR VS INTERIOR 3D ANIMATION: PROS AND CONS