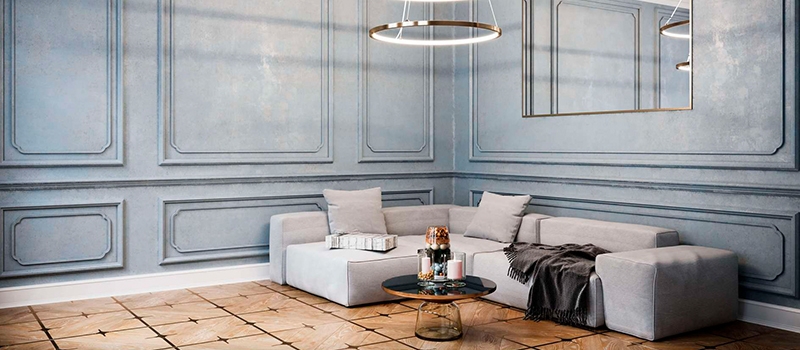 Home staging is one of the perfect ways to increase the home's value before selling it. In fact, houses staged before going on the market are purchased 73% faster than non-staged dwellings, according to the Real Estate Staging Association. 
At present, real estate agencies can consider two types of such staging – 3D and a real-world one. Naturally, each of them comes with benefits and disadvantages. For example, digital home staging is more insightful. It provides multiple interior options for a single home to expand the buyer's imagination about what possibly can be in that house. The real-world staging physically cannot tackle it. In the meantime, the latter got more trust from the realtors simply because it is an old, workable way to stage the selling spaces.
So, which one works the best for the real estate business? Let's find out their positives and negatives to get a clear understanding of the matter. 
Virtual Home Staging 
In today's digital age, real estate professionals can quickly, easily, and affordably turn empty rooms into something appealing to prospective buyers. Thus, digital staging allows agents to add current furnishings and decor elements to the photos of a dwelling. They can post them online with a home's listing or print them later for a physical catalog. The purpose is to help people to visualize the potential of the home and make it look more compelling without any spendings or efforts. This way, agents help people imagine themselves living there, which ultimately catches more interest than empty spaces. 
#1. Pros:
Before

After
Any business exists in a highly competitive environment, and real estate is no different. Currently, the market is about how fast realtors can get the home's images ready for the listings and how appealing the are. The speed matters in business as never before. Luckily, realtors can turn to home staging companies that create a set of CG photos with a 24-hour turnaround. 
Digital home staging has proved to be way more affordable than a physical one. There's no need to pay for furniture, decor, repairing, transportation, the services of movers, stagers, and photographers. Realtors just pay for the set of CG images and get the final results exactly as they envisioned them. 
Home staging in 3D is about showing multiple design variations one might have once they purchased the house. It expands the idea of its usability and showcases the full potential. Nowadays, the first showing happens online, and the customer has 3-4 seconds to make a decision. A few interior designs upfront will definitely resonate more with customers than unoccupied spaces. 
Customization is guaranteed
Virtual home staging allows tailoring the interior layout to the client's wants and needs. It makes the entire offer more attractive, personalized and targeted. For example, for the newly-weds, 3D artists can stage the entry-level home with economy furnishings; for Manhattan clerks – luxury homes with brand accessories and furniture by the latest trends. 
Collaboration is hassle-free
Unlike physical home staging, a digital one needs some interior concept and a few references from real estate agents. However, even if they have no taste and design basics to do it correctly, 3D artists can address this limitation by providing their own ideas. Therefore, after starting the project with a 3D studio, agents await the results and can always ask for modifications down the line. No organizational issues, purchases, transportation and hiring new people are required. 
#2. Cons:
CG images might have a lack of trust
The technology is new enough to feel distrust. The CG images might look perfect and fairytale for people to believe that a property looks exactly like that in reality. However, most of the 3D professionals come with a design and architectural background, which allows making CG images photorealistic and  "down-to-earth". They can choose interior solutions that physical staging designers would do for their photoshoots. As a result, potential buyers cannot tell CGI from real photos. 
Spaces are still empty during the showings
Having trust with prospective buyers is crucial. That's why when listing images, it is recommended to be explicitly clear about which rooms are virtually staged. Besides posting online, such photos can be placed on an easel in the vacant room or offered as a handout. Digital staging is not about misleading prospects but helping people see the property's potential. 
Physical Home Staging
This type of home staging means designing physically the property to have it photographed and listed for sale. The whole process is quite onerous and time-consuming since it implies the manipulations with the property, furniture replacement, and photo shootings. 
#1. Pros:
Empty Space

Virtual Staging For A Cozy Bedroom

Furnished Bedroom
Traditional home staging proved to be way more workable than simply empty spaces. Besides, people can see the match between the pictures and the property during the showing. However, to get such an effect, realtors need a lot of pictures. 
More trust over the years
Obviously, it got a lot of trust over the years. Some realtors had hardly turned to this type of staging to switch again to a brand new one, especially to something as unfamiliar for older generations as digital staging. Nowadays, some real estate agencies use both – the first one to stage the main rooms and digital one for the rest to make the whole home look presentation-wise. 
#2. Cons: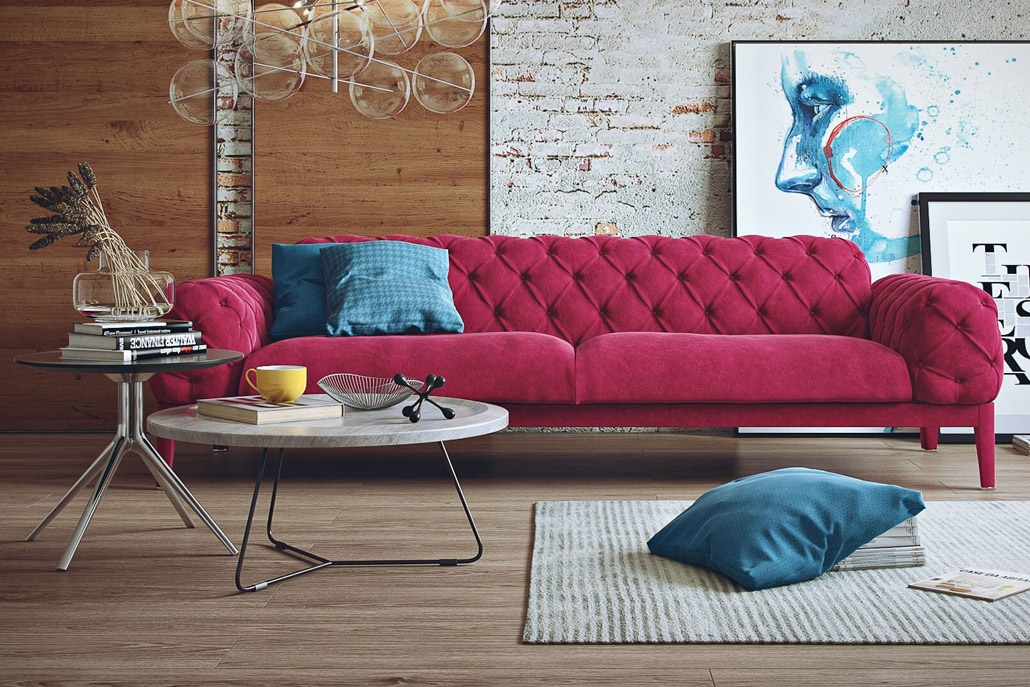 The costs for traditional home staging range anywhere from $2500 to $5000. Usually, it requires monthly payments and can accrue additional charges for consultations or extra services, such as painting or repairing. If the current photographed look is not suitable, hauling in a whole new one adds to the overall expenses.
The process of staging the property begins with an initial visit to it to take measurements to carry out the project. Then the location is getting ready with furniture and accessories delivery. On the way, realtors or the staging company's staffers intervene with painting, carpentry or other recommendations. Then, a photographer specialized in home staging takes pictures. 
The client cannot make changes after the process
The biggest drawback of the photos after the physical home staging is that the client cannot make significant modifications, such as different layout, furniture replacement or accessories addition, in them – only to restart the whole photoshoot. With traditional staging, it's always risky to get pictures that realtors won't like afterward. 
Customization is not profitable
Customization is the number one priority for any business. However, with traditional home staging, it is complicated. To change the interior design considering different customer profiles is expensive and adds to the operational costs increase. 
Nowadays, home staging is a no-brainer for real estate agencies that top the business in their area. However, it also comes down to an investment vs. payoff ratio. All the businesses seek for the expenses' efficiency when doing marketing manipulations. In this context, virtual home staging is an undeniable winner. Without compromising "a true picture" concept, it helps potential buyers get insights into how a vacant home can look like when they settle there. The technology drives more sales than any other marketing trick in the real estate business.
Looking for an outsource 3D company to partner up? Turn to ArchiCGI's virtual staging services to get top-notch designs for your listings.
https://virtual-staging.archicgi.com/wp-content/uploads/2020/01/home-staging-3d-vs-physical-e1586941058855.jpg
350
800
vysotskaya
https://virtual-staging.archicgi.com/wp-content/uploads/2020/04/archicgi-logotype-white-300x85.png
vysotskaya
2020-01-09 16:30:10
2020-04-15 08:57:44
HOME STAGING IN 3D VS REAL-WORLD STAGING FOR SELLING REAL ESTATE