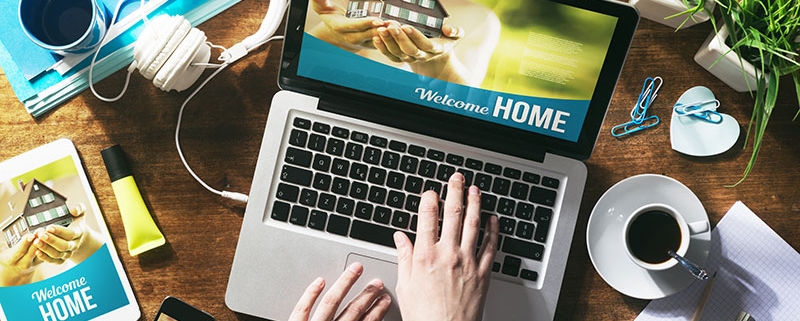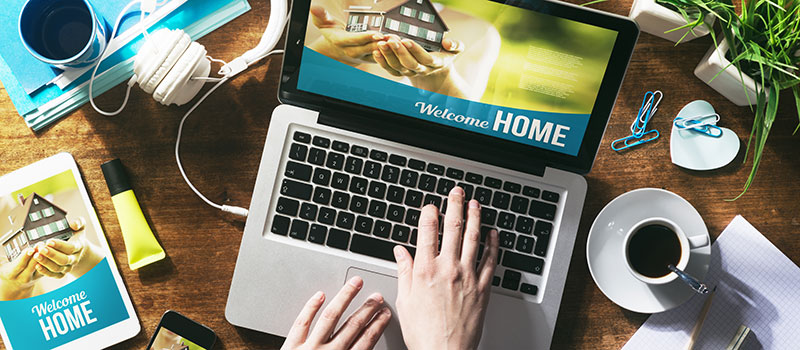 When aspiring realtors do their research on real estate marketing tools they need for their career, they get overwhelmed by the number of articles on the topic. However, are all these tips still relevant? The market changes every year so real estate agents and brokers might need a new guide on necessary promo materials in 2021.
If a realtor hesitates with starting marketing campaigns and promo, competitors may drive them out of business. The real estate market is tough and the competition grows by the day. So if agents want to stand out from the crowd and win a client, they need to use cutting-edge real estate marketing tools. As a virtual staging studio, we know exactly what promo materials every realtor must have.
#1. A User-Friendly Website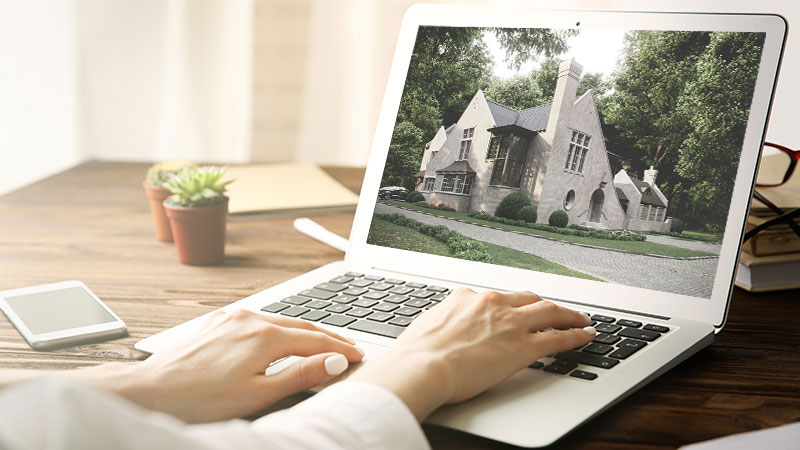 The importance of a real estate website can't be overestimated — after all, it is a hub of all leads coming from ads, promo posts, email marketing, etc. Experienced brokers not only invest their resources in developing a website but also update it regularly. 
The website should reinforce real estate listings and make the whole experience of digital search fast and convenient. That's why realtors should provide as much information about the property as possible and add exterior pictures of the house, interior images for each room, and 3D plans of every floor. 
To help buyers examine homes virtually, brokers can also upload a 360° digital tour to every listing. A virtual tour is a highly effective real estate marketing tool as it not only informs prospects but keeps them on the website longer thereby increasing its conversion.
It is also important to mobile-optimize the website so that all the visuals in the listings look good from the smartphone. If it is difficult to see real estate images on a small screen and fill out a feedback form, prospects will most likely leave immediately without even leaving a request.
#2.
A SEO Blog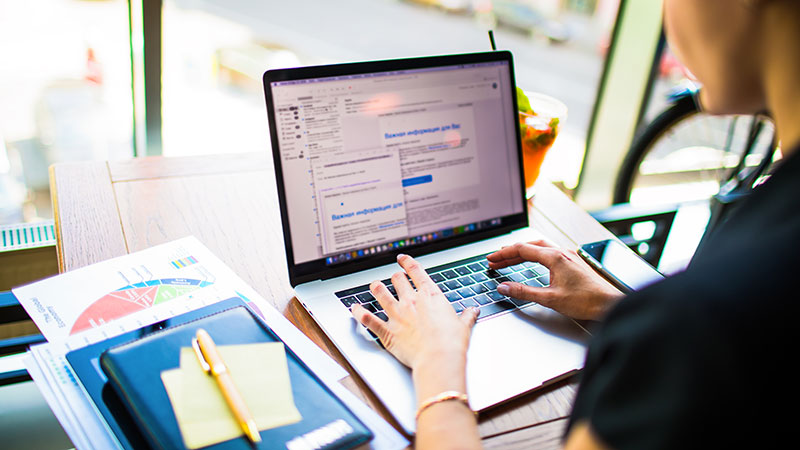 A SEO blog is one of the best digital marketing tools for real estate agents. Using it, they can keep their audience up-to-date about the newest listings and real estate tendencies, as well as share their expertise on selling/buying houses, legal issues, etc. 
To illustrate blog posts, one can use different types of CG tools  — 3D floor layouts, staged photos of the house, exterior pics, etc. Realtors can also incorporate before/after staging images to reinforce articles on prepping houses for sale. Needless to say, they should post regularly and use unique CG visuals to keep a blog engaging.
It is also crucial that all text and images are search engine optimized. This way Google will see articles as useful and show them in organic search results. As a result, brokers can gather more leads just from having a blog without paying for Google ads. 
#3. Email Newsletter Tools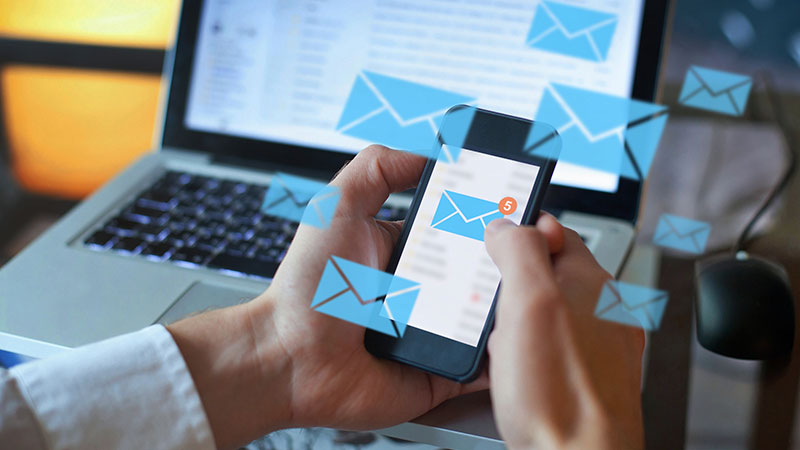 In addition to other digital real estate marketing tools, agents should consider investing time and energy in email marketing. This way they will be able to keep in touch with current clients, nurture potential buyers and always be on their radar. For effective email strategies, one must develop a newsletter's content plan and use top-quality CG solutions.
With newsletters, real estate agents can regularly update their subscribers on top offers of the month, open houses, and new property listings. The key here is to make newsletters short, useful, and outstanding. Realtors can enhance them with jaw-dropping interiors and exteriors of the house. This way, the email will be both informative and attractive, hence, it less likely will go to the Trash folder.
#4.  Print Collateral for Traditional Mailing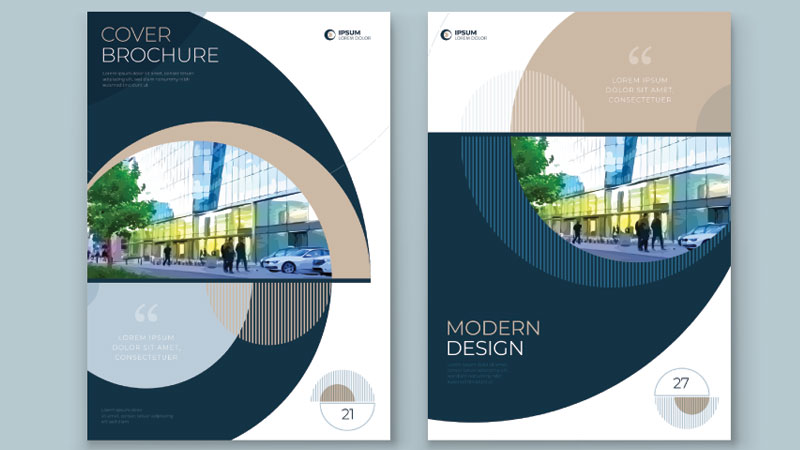 According to statistics, 79% of consumers prefer getting mail promo materials instead of going online. Therefore, it is important for brokers to invest in quality printed collateral like brochures, booklets, flyers, and postcards. All these real estate marketing items can be sent by mail to prospects in current or potential target areas.
To draw the prospect's attention at once, direct mailing should be based on top-notch images of both interior and exterior of the property. But sometimes the current look of the house needs improvement. In such cases, real estate agents can order virtual renovation to turn not-so-perfect houses into eye candy.
Using CG software, 3D artists can retouch minor defects such as cracks on the walls, trim the lawn, add greenery, and such. In the end, a realtor gets outstanding imagery for their promo without doing an actual renovation or restyling of the house. How amazing is that?
#5. Open-House Marketing Items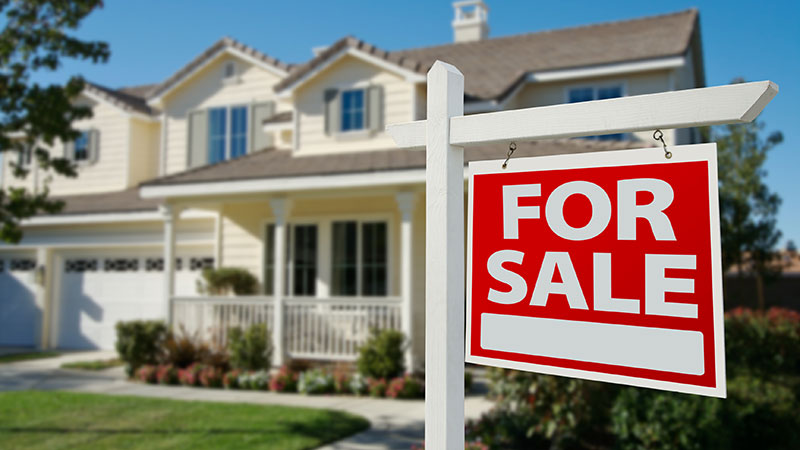 There are certain real estate marketing tools that realtors need for open houses — printed booklets, brochures, posters, "for sale" signs, door hangers, business cards, etc. Let's explore some of them in greater detail.
Business Cards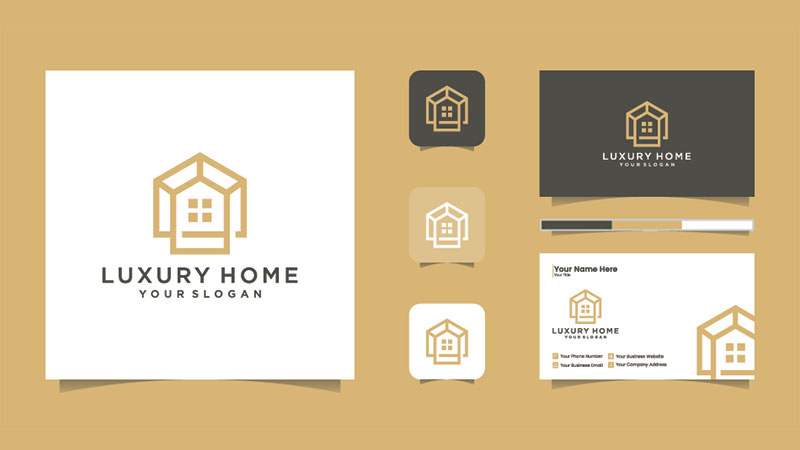 Every real estate agent wants their business cards to stand out from the stack of others. However, it's hard to achieve since the design is usually very standard and limited by the size of the card. Our recommendation here is to use paper that is denser and has a texture to it and also print a 3D plan instead of a boring 2D logo on a business card. Both texture and graphics can add value to the card.
Custom Presentation Folders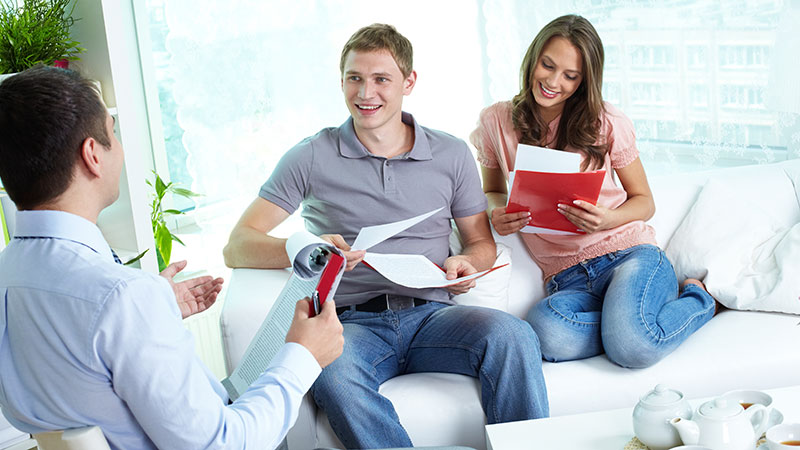 A branded presentation folder should contain all printed real estate marketing items — business cards, postcards, standard contracts, brochures, flyers, and so on. The ultimate goal is to hand all the collateral to a client in one package so that an agent can be sure they didn't miss anything. Both promo items and a folder itself must have a memorable design so they won't be lost somewhere on the prospect's desk among other papers.
Door Hangers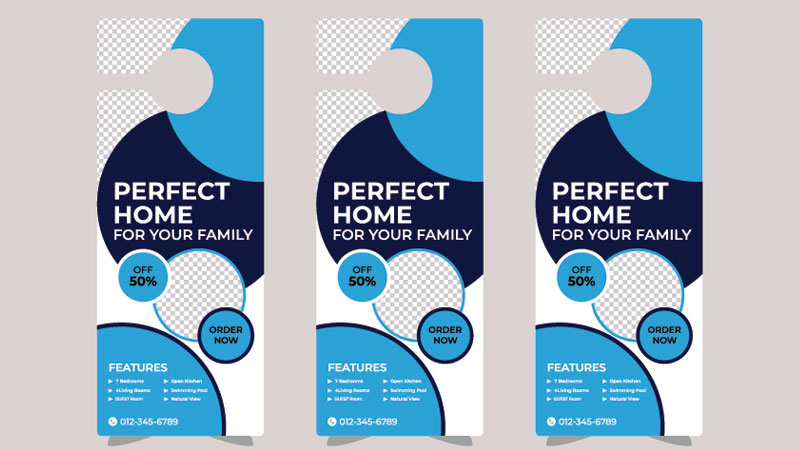 A door hanger is basically a promo sign that one can hang on doorknobs in the neighborhood. It's a small but effective marketing tool for real estate brokers. Making a door hanger doesn't cost a lot but it has enough space on it for info on the upcoming open house or realtor's promo. Door hangers usually contain a photo of a real estate agent and a collage of property images.
#6. Social Media Content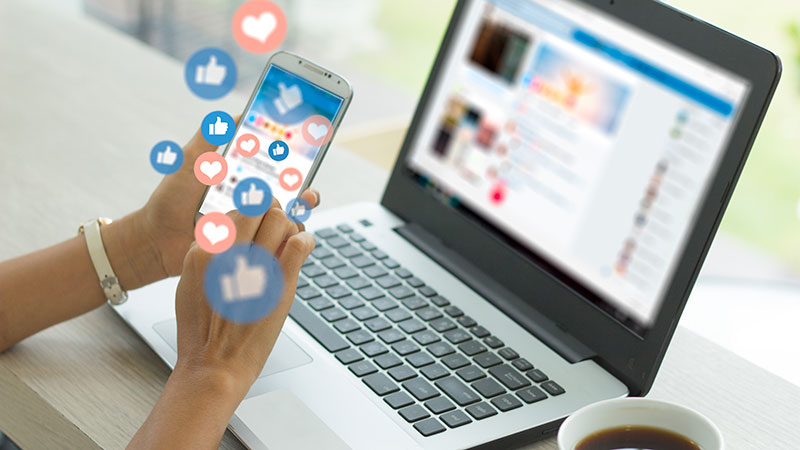 Naturally, today every real estate agent uses social media for networking, engaging their target audiences, and as a promo tool for listings. A professional approach to socials involves creating a well-thought-out content strategy with unique and outstanding visuals.
Most of all, quality real estate pictures are needed for Pinterest and Instagram, while Facebook, LinkedIn and Twitter should also include strong text for posts. As for YouTube, brokers still need images to illustrate their vlogs and promote properties. All in all, every social platform requires profile images and covers, as well as visuals for advertising posts.
#7. Online Banner Ads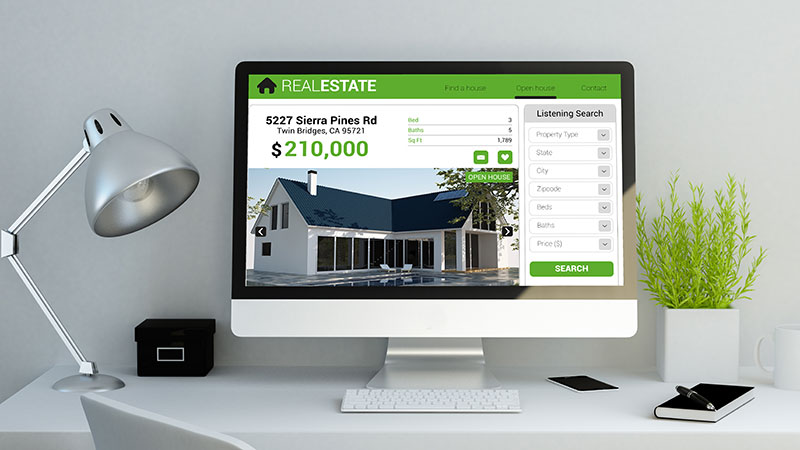 To develop and enhance their online presence, a realtor can use banner ads that lead to their website. Of all types of real estate marketing tools, banners should be the most concise and eye-catching because text symbols and banner size are strictly limited.
So to get an effective online banner ad one can start with creating a catchy copy with call-to-action and enhance it with outstanding real estate images or collage. Whether the banner ad is static or animated, striking imagery and CTA will compel users to click on the ad and visit a website.
For successful promo and marketing campaigns, realtors should use both online and offline real estate marketing tools that reinforce one another. Starting from traditional mailing and email newsletters to print promo and online banners. Agents also need to invest in memorable printed collateral to distribute it at open houses and meetings with clients. And of course, in the modern world, every broker needs a strong website, a SEO blog, and engaging social platforms.
Need effective real estate marketing tools for your business? With our virtual staging services, you can improve property visuals and stand out from the competition!
https://virtual-staging.archicgi.com/wp-content/uploads/2021/05/real-estate-marketing-tools-View11.jpg
350
800
luzina
https://virtual-staging.archicgi.com/wp-content/uploads/2020/04/archicgi-logotype-white-300x85.png
luzina
2021-05-20 16:30:09
2021-05-20 17:30:33
REAL ESTATE MARKETING TOOLS: 7 IRREPLACEABLE PROMO MATERIALS