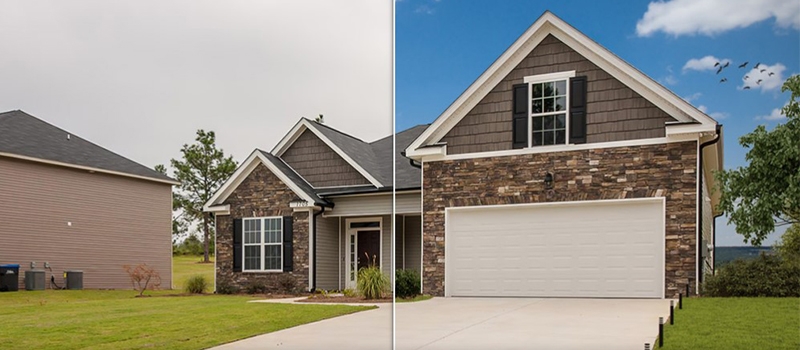 Virtual staging software is an integral part of 3D visualization magic. It's a fairy wand in the hands of 3D Artists who can help Realtors to make the listings outstanding on the market.
The 2018 survey of HSR Certified Professional Home Stagers, who have monitored 4200 dwellings worldwide, shows that 85% of the staged homes were sold for 6-25% more than unstaged ones. It means that home staging does work and bring solid benefits to Real Estate Agents.  
However, nowadays physical staging gives place to the virtual one. It is way more affordable, flat-out faster, and easier than the actual staging of homes. Thus, Real Estate Agencies don't have to hire a staging company or take care of cumbersome photoshootings of multiple interior and exterior design variations. 
So, if virtual staging does really pack a punch in this highly-competitive business, how to choose the best CG contractor? For starters, it is important to pay attention to software a 3D studio uses to make sure the result will be high-quality. What are the most innovative tools to benefit from 3D technology to the fullest in the next year? Let's find out.
#1. ARCHLine XP Virtual Stager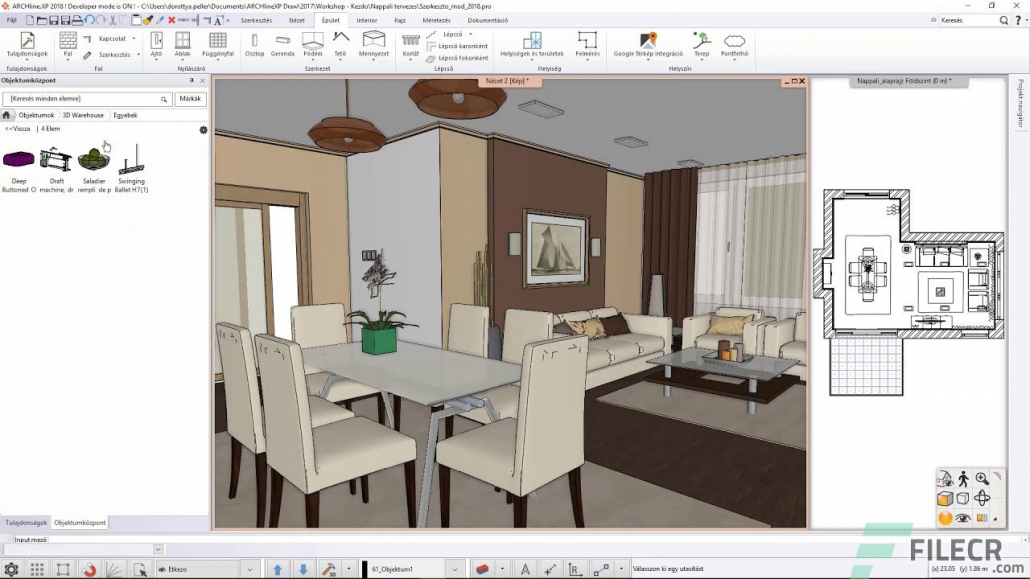 This is software for architectural design, interior design, and decorating projects created by CadLine Kft. Before even buying it, the developer suggests using Online Demo right from the same-name website or Free Trial. From then on, the usage is license-based. There are four licenses, each coming with its own Perpetual License plan and the price respectively. For example, ARCHLine.XP Professional comes with a €2190 price tag. 
ARCHLine has an easy-to-use interface with a lot of options. In general, the software allows creating floor plans, 3D models, including furnishing, lighting, tiling, etc. as well as section views, printable layouts, construction details, schedules, and renderings. On top of that, the biggest advantage of Archline, according to most CAD companies, is that anyone can master it quickly, be it a newbie in the subject or an experienced 3D Artist. 
#2. Real Tour Vision Software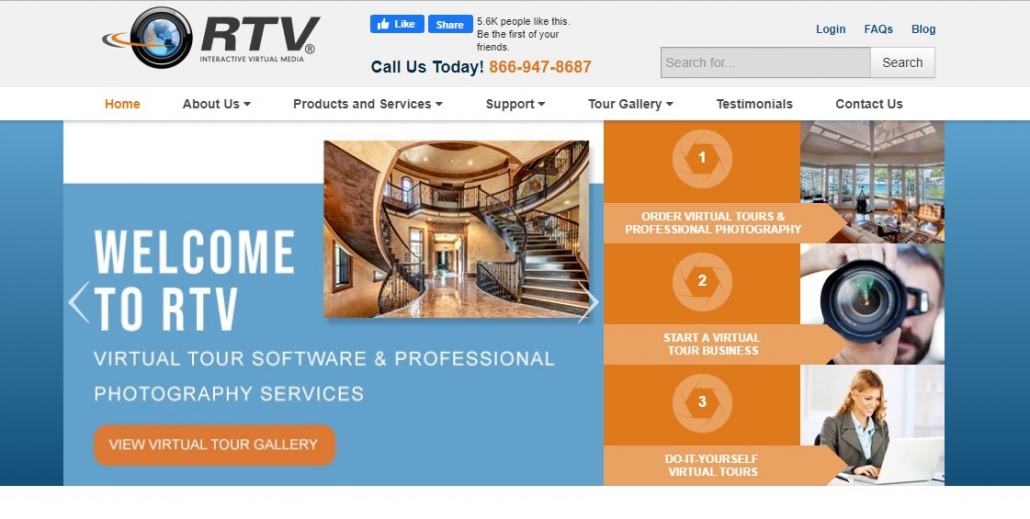 This virtual staging software with free download is a brainchild of RTV, Inc. and is very popular amongst 3D Artists who particularly work with virtual touring. Besides it, the company used the patented 3D rendering technology to create DIY virtual staging soft. That way, CGI specialists can fill empty rooms with furniture and decor elements to make them look attractive and distinctive in the listing. 
However, to get staged photos, a user needs to pay with free credits which are equal to real money. For example, 100 credits require $100, herewith 1 staged photo costs about 15 credits.   
#3. VisualStager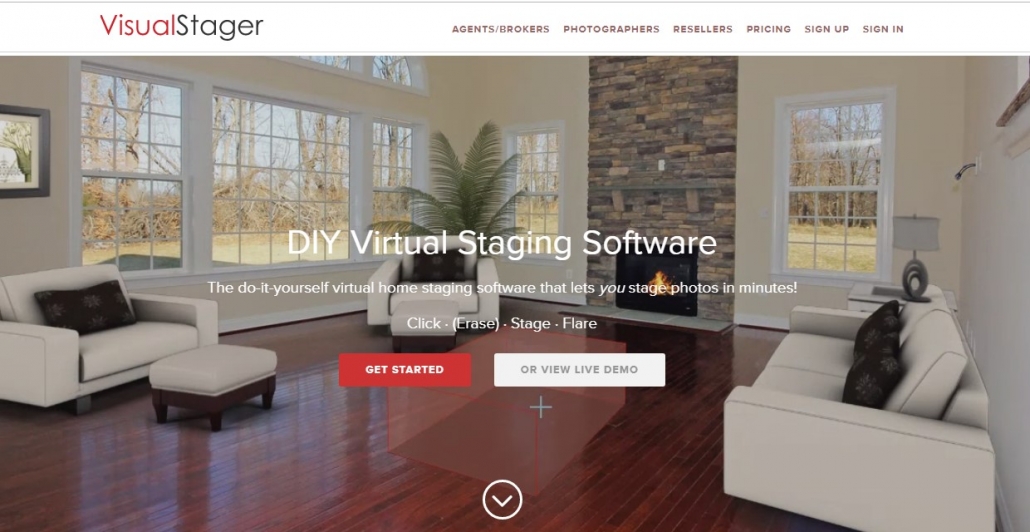 VisualStager uses the same work scenario: a user uploads a photo, declutters the room from unnecessary things, and thinks about a potential design. This stellar virtual furniture staging software provides up to 2500 furniture and decor objects which are modifiable and replaceable with keyboard touchpad. Interactive staging tours are also available. 
The 3D tool comes with the demo version, in case a user wants to test it out. It is browser-enabled and can be used on PC, iOS and other devices without downloading. The pricing is based on Prepaid Credits system as well. So, a purchaser prepays for credits and uses them when they need to stage a photo. 10 credits allow staging one single photo, which might contain an unlimited number of staging items. 
#4. Cedar Architect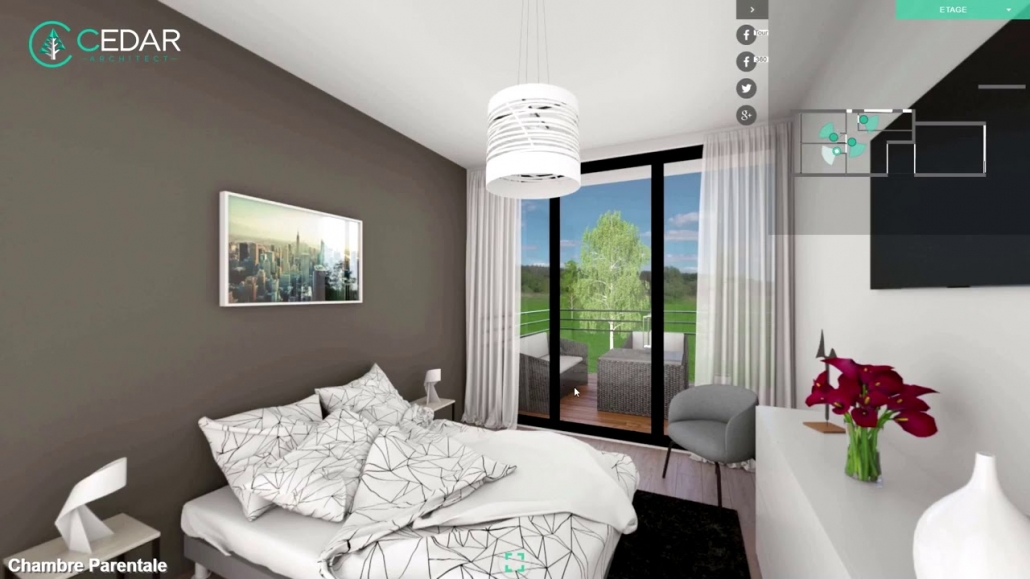 It is a 3D virtual staging software that provides a good number of features, such as remodeling and designing homes in 3D, decorating interiors with 3D home staging, and enhancing homes with 3D animation. Each breaks down to particular services. For example, 3D animation includes exterior and virtual interior design, 3D floor plans and 360° virtual tours.  
Cedar Architect promises only photorealistic renderings that introduce the house exactly as the potential tenant or buyer would like to use it. It comes with a 15-day free trial with 3 projects and 3 HD renderings for free. The paid packs differ by the number of Print Renderings and 360° Views available.   
#5. My360 – Virtual Tours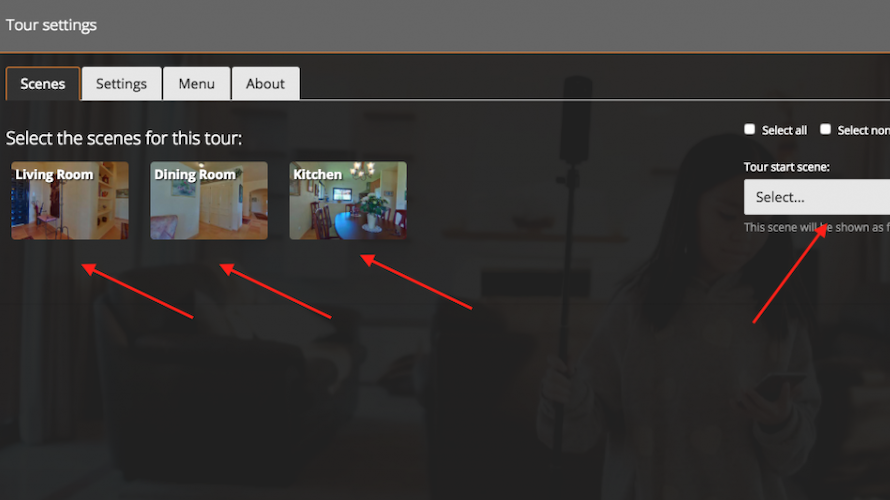 This virtual staging software focuses mostly on showcasing the home's properties via building customized virtual tours. The platform hosting it suggests first getting a 360 camera, then taking pictures and uploading them. Also, My360 allows editing the tour thanks to additional 50 features and publishing it to the web.  
The 3D tool is given in 10 languages and includes a 2-week free trial. Users can add text, image, and video hotspot to a virtual tour as well as embed property map, insert a logo, and add a quick menu.  
#6. Adobe Photoshop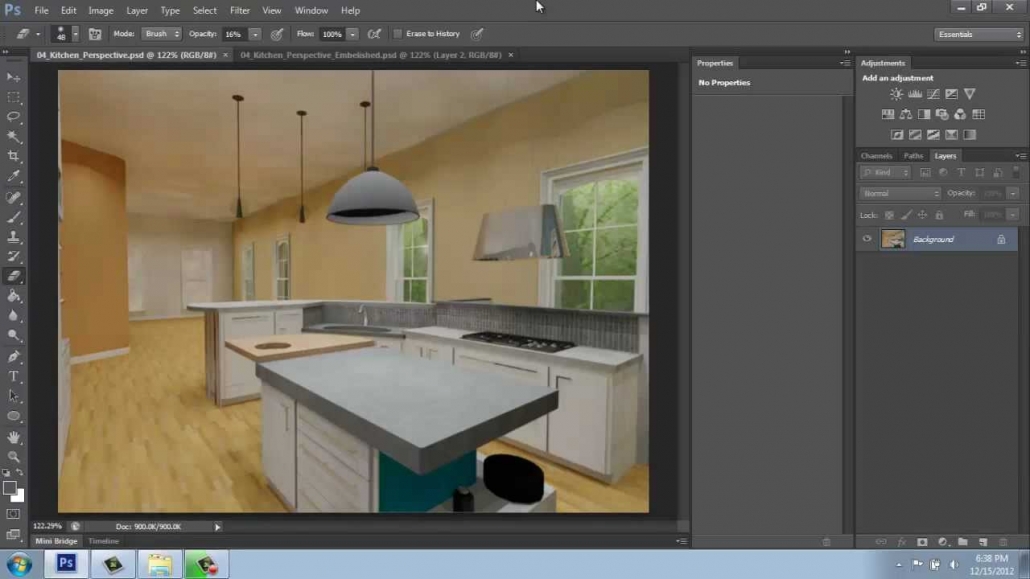 Everyone knows what Photoshop is when it comes down to virtual staging or any digital product for that matter. It is widely used to stage a vacant room from scratch with furniture images put on the real estate photo background or polish the final results of CG staging. Thanks to an abundant set of features, the one who lends final touch-ups can achieve impressive photorealism of the pictures. So, it is possible to regulate brightness, contrast and adjust colors organically.  
This virtual staging software is compatible with any PC. Besides, Photoshop is not the only program for 2D compositing and post-production. Such a package of options is also offered by similar tools e.g Adobe Illustrator, InDesign and so on with a price point of $49.99 a month on average. 
#7. 3ds Max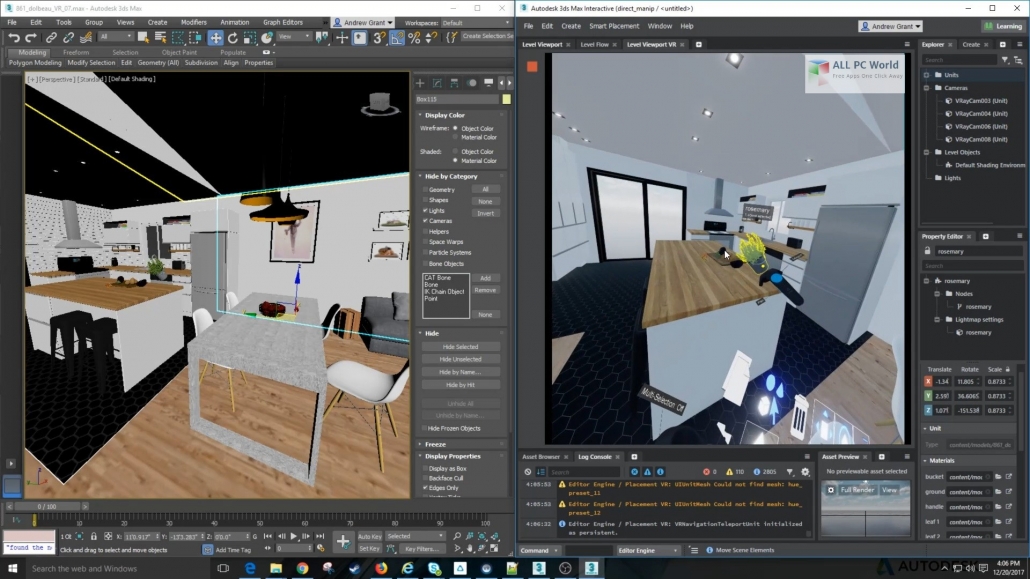 It is all-around 3D design, modeling, rendering and animation software for architects, designers, visualization specialists. Its interface and a toolset are well-structured and organized so that it is easy-to-use. 3ds Max features a solid number of options to create any 3D model keeping specific metric dimensions. It also guarantees absolute photorealism if the professionally made rendering process is made after texturing and lighting settings.  
Some 3D Artists think that 3ds Max's biggest assets are polygonal modeling, a huge number of stackable refitting opportunities, and the compatibility with such rendering plugins as V-Ray or Corona. The two provide the best post 3D modeling processing (shading, lighting, texturing and so on) and generate high-resolution rendering. The result of virtual staging in 3ds Max is indistinguishable from professional photos.
All the programs are proven professional virtual staging software from the industry's leading developers. They regularly release updates and remain dominant over the years thanks to the successfully crafted portfolios of the users worldwide. Thus, such programs work wonders when used by CGI studios. 
Real Estate Agencies, in their turn, can keep a peace of mind when entrusting their projects to professional 3D Artists and CG studios because such tools promise maximum photorealism, materials, textures, and colors authenticity and demonstration of the property in its best usability. 
Are interested in bringing your real estate business to another level? Turn to our virtual staging services and boost your exposure, leads, sales rate significantly.
https://virtual-staging.archicgi.com/wp-content/uploads/2019/11/virtual-staging-software-top-7-3d-tools-in-2020-view-e1586943633874.jpg
350
800
vysotskaya
https://virtual-staging.archicgi.com/wp-content/uploads/2020/04/archicgi-logotype-white-300x85.png
vysotskaya
2019-11-14 16:30:17
2020-04-15 09:40:37
VIRTUAL STAGING SOFTWARE: TOP-7 3D TOOLS TO WATCH OUT FOR IN 2020