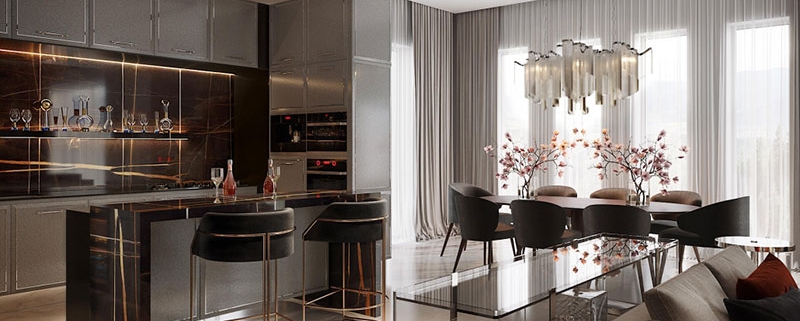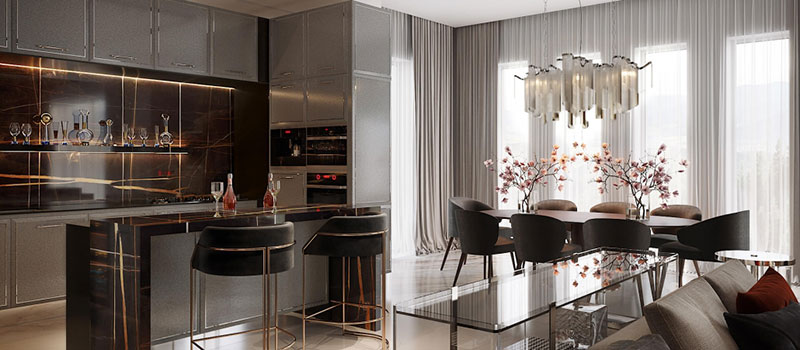 Rapidly growing competition in the real estate market revealed how hackneyed and predictable promo strategies have become. The market is simply overflowed with similar offers! Only advanced realtors who keep experimenting with various marketing tools are able to stand out from the crowd. Thus, if you want to stay on top of the game, you should master the art of creative marketing for real estate.
Also, the global pandemic has proved that the old ways of marketing are no longer effective. All offline promo activities and real estate viewings were canceled due to COVID-19. As a result, many deals were postponed indefinitely.
Now, real estate agents have no choice but to find creative promo methods that include outstanding visual materials. As a virtual staging studio, we know what visuals help in creative marketing for real estate. Here are our 7 tips on how realtors can use them to stimulate their business growth.
#1. Provide Prospects with Virtual Property Viewings
Some might say that now is not the right time for creative marketing for real estate. Surely, last year, the COVID-19 pandemic seriously damaged the real estate market and the consequences affected everyone. Buyers didn't want to risk their health visiting other people's homes. Sellers, in turn, tried to avoid having strangers knocking around their property. 
Even a year after, the situation remains extremely difficult due to the safety precautions and stay-at-home orders. However, you can't deprive prospects of the opportunity to examine properties and continue planning their future. 
To help them, provide each of your listings with a virtual tour and let buyers explore the real estate on their own without the risk of getting the virus. Indeed, drastic times call for drastic measures. Therefore, offering remote digital viewings is not a creative marketing gimmick but a necessity of our new reality.
#2. Show Your Clients that You Care with Friendly Email Marketing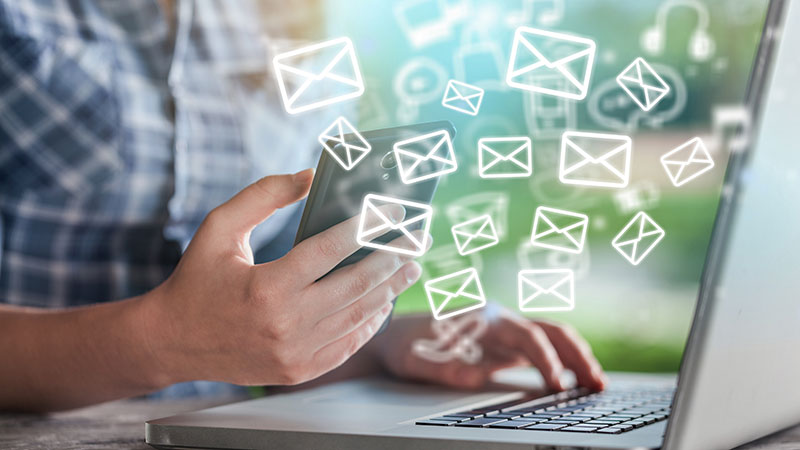 It's important to make your email marketing more creative and friendly. Today, realtors need to focus on being kind and caring with their customers. Subscribers should feel that you genuinely want to support them with your emails and not just promote your listings.
Therefore, plan your email campaigns carefully and use creative marketing ideas for real estate promo. Send them top offers of the week with plenty of CG images, entertain them with pictures before and after virtual home staging, add creative GIFs, etc. You can also publish articles and essays on your blog that resonate with them. Sharing your struggles and hopes openly is the best way to gain customer's trust and appreciation.
#3. Make Your Listings Fun and Self-Explanatory
Before

After
Creative marketing for real estate is based on an outside-the-box approach to property promo, so don't make your listing look dull. A truly creative offer should be engaging and client-friendly, hence, contain as much useful and entertaining CG solutions as possible.
Therefore, replace all 2D drawings with comprehensible 3D plans, add more views of real estate, post a panorama and virtual tour of the house. With such a listing, prospects will no longer treat finding a home as a boring and inevitable task. On the contrary, they will find it an enjoyable and immersive experience for the whole family.
#4. Create Pinterest Boards for Every Property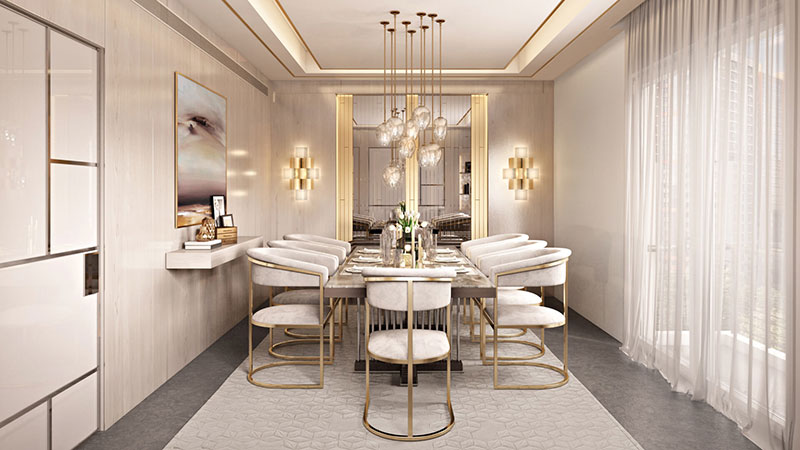 Many prospects use Pinterest to collect ideas for their future dream homes. They start to create personal boards and pin creative interiors, furniture and decor they like. That's why Pinterest can track them by tags and offer them boards on real estate later.
For creative marketing for real estate on Pinterest, add all your property visuals on pinboards — 3D plans, virtual staging, several layout options for the same house, and such. By posting quality stylish interior images you gain more followers. In turn, they add your pins to their boards and thereby promote your listings.
#5. Use Your Instagram to Its Fullest
Before

After
Chances are, like many realtors, you only use only a part of the Instagram potential and predominantly post listings. However, for creative SM marketing, you need to boost engagement on your social media.
For that, run contests, share your customer's real estate stories, ask followers questions and answer theirs in return. Also, entertain the audience with before and after virtual staging images, post different furniture arrangements and ask users for their opinion.
Besides, offer cross-promotion to other realtors and collaborate with influencers. Thus, even those people who don't want to buy or sell real estate now will follow you and contact you at the right time.
But the possibilities of Instagram for creative marketing for real estate agents don't end there. A realtor can use IGTV to run a real estate vlog where they can share stories and educate prospects on buying and selling homes. Let's say, every seller of as-is property needs expert advice on how to make real estate look good on the listings using CGI. 
#6. Host a Webinar or Online Master-Class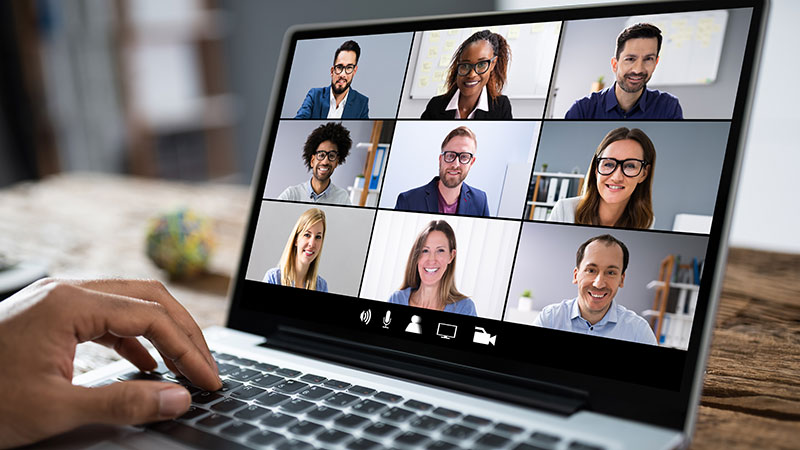 Speaking of videos, real estate agents can go further and host a zoom webinar on popular educational platforms. During the lockdown, we all got used to zoom-calls and online lectures. Therefore, doing a webinar is not just a tool for creative marketing for real estate but a golden opportunity to get additional promo and attract new customers.
When giving a lecture about home selling, share your personal experiences. Show people examples of your listings, tell what visuals buyers like the most, and give tips on a real estate listing presentation.
#7. Send Care Packages to Your Clients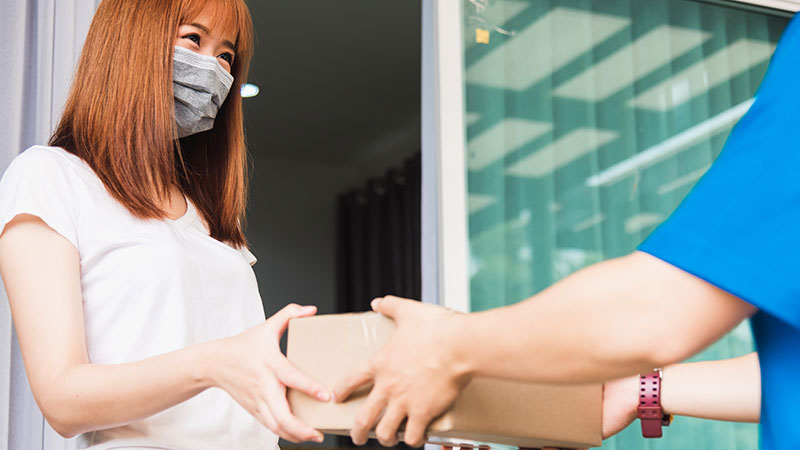 Even if clients have already bought a house from a real estate agent, the latter should keep in touch with them anyway. To stay connected, remind your customers of yourself not only with the help of emails but also with actual attention gifts.
For example, you can send them a COVID-19 care package with branded products such as masks, sanitizers, mugs, socks, even toilet paper rolls — there're plenty of creative ideas on the internet. Also, add a personal handwritten letter and card to make customers feel special.
These days, it is more important than ever for realtors to be open and creative. Improve your social media marketing, make educational videos, host webinars on real estate, write personalized emails. On top of that, provide prospects with virtual tours. This way, they will be able to safely examine houses and appreciate your care.
Need visuals for creative ideas for real estate marketing? Try our virtual staging services and get the most innovative CG solutions for successful marketing campaigns!
https://virtual-staging.archicgi.com/wp-content/uploads/2021/03/creative-marketing-for-real-estate-View06.jpg
350
800
luzina
https://virtual-staging.archicgi.com/wp-content/uploads/2020/04/archicgi-logotype-white-300x85.png
luzina
2021-03-02 16:30:43
2021-03-03 17:12:51
CREATIVE MARKETING FOR REAL ESTATE: 7 WAYS TO SURPRISE YOUR PROSPECTS