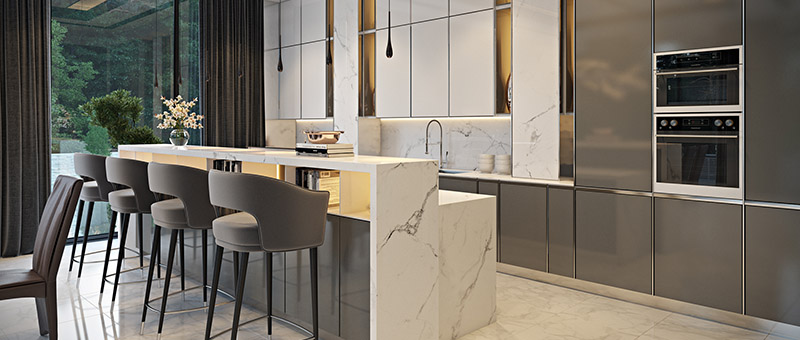 The real estate market is bursting with offers from realtors and real estate agents. A huge number of listings lead to such an intense competition that all offers look the same and can't be embedded in prospects' minds. 
Firstly, empty properties are simply dull and unattractive. This type of real estate listing presentation makes houses look lonely instead of homey, nobody will buy them. Secondly, although physical or virtual staging makes the listing a bit better, it doesn't turn it into a unique offer, too. So, to win the battle of realtors, a real estate marketer needs to learn how to make their listing as complete, attractive and credible as possible.
As a virtual staging studio with extensive experience in CG, we've helped a lot of realtors all around the globe. Hence, we can offer some extensive tips on how to improve your real estate listing presentation. And, of course, it's going to be something more effective than just "fill the rooms with modern furniture and take photos". If you're ready to boost your listings, it's time to learn theses 5 lifehacks. Let's get into it.
#1. Use a Spectacular 3D Floor Plan Instead of a Dull 2D Drawing
Before

After
For more accurate info in the real estate listing presentation, a realtor must provide prospects with a precise house plan. A floor plan helps buyers to understand the layout and proportions of the property before they can see it live. Typically, realtors add black and white 2D drawings to the listings and expect prospects to read them as clearly as draftsmen. 
However, not all potential buyers have an engineering background and can read blueprints. All they can see on a 2D plan are just black lines and gaps. Often, looking at such drawings, prospects can hardly imagine how everything looks in reality.
For this purpose, it's better to use a 3D floor plan which will help buyers to learn the layout, as well as estimate the ceiling height and room proportions. A 3D layout looks like a house in miniature from the isometric view. Most often includes windows, doors, furnishings and decor in it. Using a 3D furniture plan, realtors offer their customers the more complete real estate listing presentation which allows them to stand out from competitors who are still posting a dull 2D drawing.
#2. Meticulously Retouch Photos in Graphic Software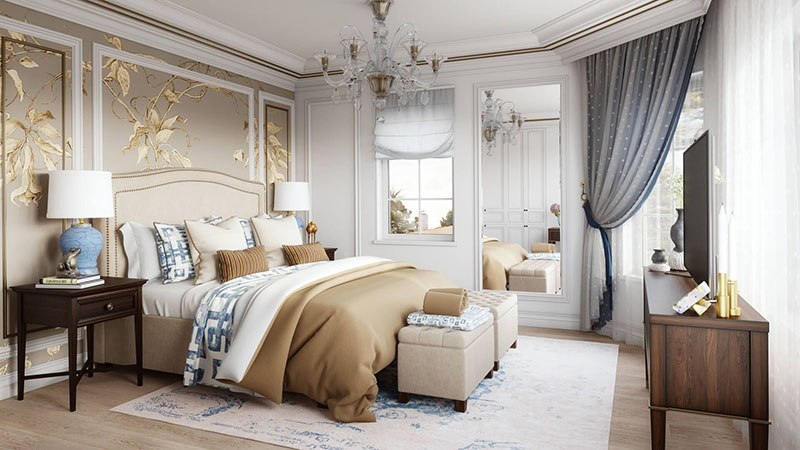 Such CG soft as Photoshop is often used to edit and post-process any images — from portraits to goods and property photos. However, not every CG artist can do a careful and smart retouch that works for a real estate listing presentation. Many overdo pictures with effects and filters, as well as make coarse photo editing. As a result, those images simply don't look real and nice. That's why it's so important to work with professional CG artists.
A good CG specialist from a virtual staging studio knows exactly how to do first-class real estate photo editing. A CG expert will surely retouch the traces of past homeowners from the photos — their belongings, family photographs, fridge magnets and stuff. Surely, potential buyers don't want to see all these elements in their future home — they want real estate from the listing to look fresh and neat.
For the same reason, CG artists remove minor defects in the repair such as cracks on the walls and scuffs on the floor. There are no doubts, they can totally renovate the house from top to bottom in CG software but doing a meticulous polish requires much more mastership and taste. Therefore, a small retouch made by an experienced CG specialist always looks both neat and natural.
#3. Provide Prospects with a Variety of Property Images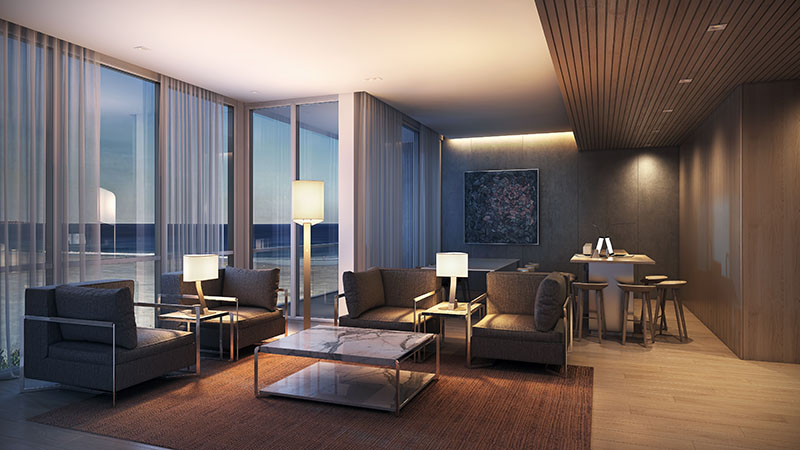 What product and real estate marketing have in common is the fact that having diverse photos in the listing they can increase the interest and awareness of buyers. We would recommend adding on average at least 10 photos to the listing of any property. And of course, these shouldn't be the same rooms but shot from different angles. 
What can help to improve the real estate listing presentation is the realtor's creativity and collaboration with a well-reputed virtual staging studio. Having extensive experience in CG for real estate, they can offer simple but effective solutions for a more diverse presentation.
For example, these could be images of a house in both daylight and evening light. Evening lighting always adds coziness and home comfort so this is a perfect option for living rooms and bedrooms. The listing that emphasizes warmth and serenity of the house speaks to prospects on the subconscious level — this is exactly the home of their dreams!
Showcasing both indoor and outdoor of the estate is also a nice idea. For a more impressive presentation of the house from the outside, CG artists can do some touches here and there, slightly improve and refresh the look. For instance, using a special CG software, they can remove garbage bins from the lawn and add more greenery to the garden.
#4. Fill Listings with Detailed Additional Information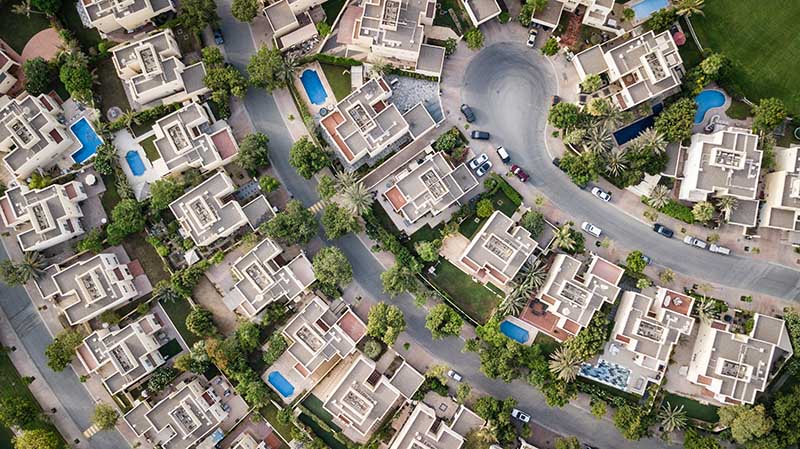 The more information the prospects can get from the listing, the more they trust the realtor and the offer itself. To gain this trust, real estate marketers should put a little more effort into the text description, add plans for all the floors of the house and indicate the main attractions of the neighborhood. Plus, they should provide a school checker to mark all schools in the area as well as shopping malls and other essential places.
Such a real estate listing presentation can be a truly lucrative offer that outstands from the rest of the not-so-informative listings on the market. Just putting a little bit of extra effort that doesn't cost much, realtors can significantly increase the chance of getting a call from prospects once the listing is out.
#5. Captivate Prospects with a Virtual Tour Around Real Estate
There are no static images and text descriptions that can replace property viewings. Using a virtual tour for the listing presentation, prospects can walk around the property, enter each room and examine every interior detail. Switching between various cameras, potential buyers understand how to navigate in this real estate, what is the layout and how large is the property. In short, virtual viewing helps them to see if the house meets their needs before they even get to see it in real life.
It's a particularly important feature for selling luxury properties. First, it adds a bit of exclusive touch to the real estate listing presentation. Second, not every high-end client has time to actually visit the property and inspect the house personally. In such cases, prospects can examine the real estate on their gadgets while being in another country, at the airport, in the car, and so on.
To stand out in this highly competitive market, it's not enough to just post a couple of photos of the property — realtors and real estate marketers need to use smarter techniques. First, a superb real estate listing presentation requires more imagination and awareness in the descriptions themselves. Also, it has to include more diverse imagery. Realtors can attract more prospects using a nice 3D floor plan instead of a 2D draft and an immersive virtual tour around the house rather than static photos only. As a result, no prospect would be able to pass by this awe-inspiring offer in cool blood.
Want your real estate listing presentation to be unique and astonishing? Try our virtual staging services to get outstanding images that will rocket your sales up!
https://virtual-staging.archicgi.com/wp-content/uploads/2020/04/real-estate-listing-presentation-5-tips-View05.jpg
340
800
luzina
https://virtual-staging.archicgi.com/wp-content/uploads/2020/04/archicgi-logotype-white-300x85.png
luzina
2020-05-01 16:30:36
2020-04-29 15:52:05
REAL ESTATE LISTING PRESENTATION: HOW TO MAKE IT SUPERB