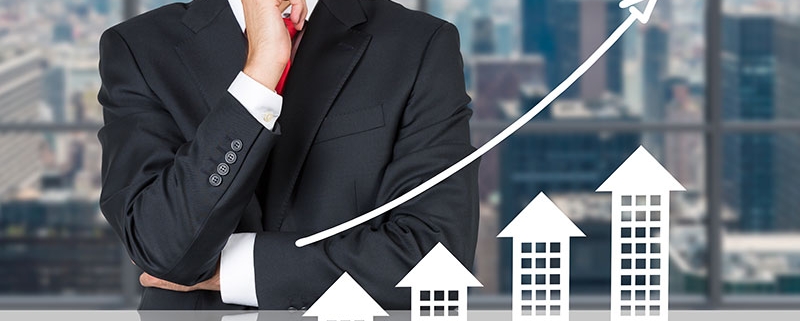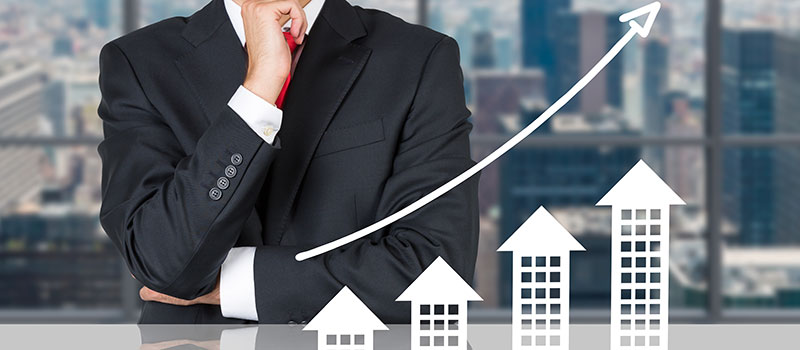 More than anything in the world aspiring real estate agents want to know how to start a successful business and boost their sales. They google tips and shortcuts but with all the abundance of information, it is still difficult to determine which promo methods work best at the very start of a career.
You can't hesitate though — the competition in real estate is fierce. On the one hand, an agent feels like they have to build a career based on the experience of other realtors to make it right. But at the same time, it is simply necessary to stand out from the crowd to get noticed. 
So what promo activities and materials to use for the jumpstart of your career? As a virtual staging company, we know what tools you need. We made a list of 7 effective marketing ideas for a successful start of your business. Scroll down to check them out!
#1. Invest in a Starter Promo Kit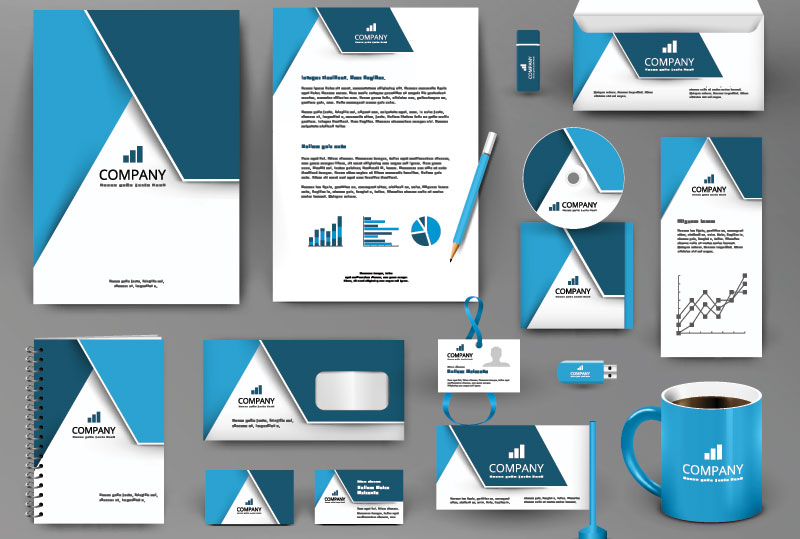 To begin with, any realtor needs a decent starting promo kit. Usually, real estate agents include in it business cards, letterheads, postcards, flyers, brochures, etc. Put all materials in a branded folder so that when meeting with clients you can leave them a full package. Otherwise, there always will be some materials you forget to hand them down.
In addition, when attending local events, open houses, or going door-to-door, realtors can give prospects free branded merch such as mugs, notebooks, pencils, umbrellas, or key chains. The best idea is to choose useful items that they can utilize regularly and see your logo all the time.
Naturally, a promo kit and merchandise require high-quality visuals. Many real estate agents opt for one-two color vector graphics for all materials but to stand out, use more eye-catchy images. Even if investing in a promo kit and merch might look like too much, remember, it's not a one-time thing and you probably will be using it for years to come.
#2. Use Cutting-Edge CG Solutions for Listings
To gain the upper hand in listing presentations is not that difficult. All realtors have to do is add advanced CG imagery to the listing — real estate panoramas, 360° virtual tours, 3D floor plans, etc. 
Sometimes properties need improvement and you can order special CG services from a virtual staging studio. Using CG software, 3D artists can fill empty homes with furniture by doing digital staging or even fully restyle outdated interiors. Moreover, they can update both interiors and exteriors of the house with virtual renovation. If you make each of your offers a true eye candy, you will have the edge over the other real estate agents.
#3. Be Proactive on Social Media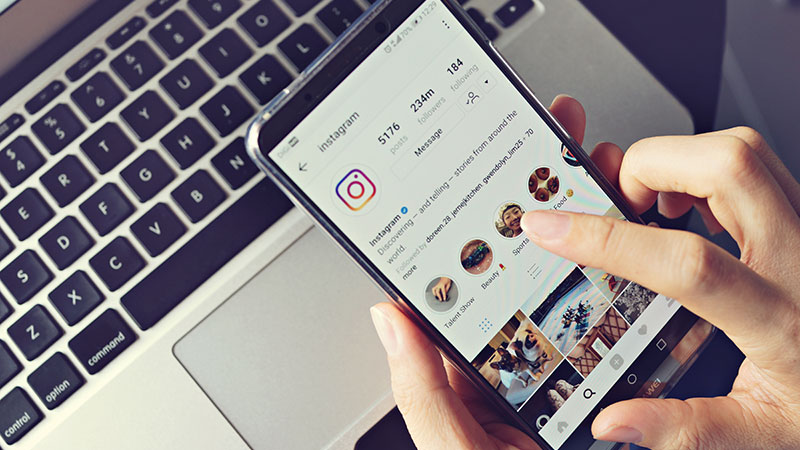 People who want to buy or sell properties are constantly researching online for reliable real estate agents. So to get them, you have to have active accounts on all social networks — Instagram, Pinterest, Facebook, LinkedIn, Twitter, you name it. Using social platforms, realtors can introduce themselves to a bigger audience and share their work experience to gain customers' trust.
Using social platforms, agents usually promote their listing via posts, stories, and adverts. To enhance your SMM, you can use top-notch visuals of real estate, before/after staging images, and add links to virtual tours. 
On social media, people also expect to see some entertaining and interesting facts. So realtors can alternate listing posts with information about the area, its infrastructure and history, as well as tips on selling and buying homes. Social network algorithms additionally promote such profiles as a source of useful engaging content. That's one of the surefire ways to get more organic reach without extra expenses.
Socials are also perfect for networking. What you can do is subscribe to local groups and businesses in your farm area, follow and comment on the local news — in other words, be open and curious. Also, consider reaching out to other like-minded real estate agents and influencers. You can always find a way to make productive partnerships on social networks. 
#4. Cooperate With Local Businesses Offline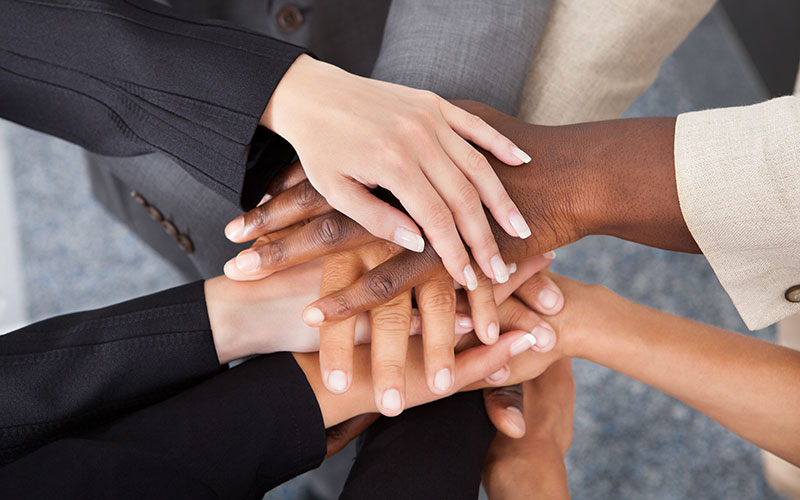 To introduce yourself to local business owners in your targeting area, you can mail branded postcards and set up a meeting. Both real estate agents and local businesses share the same goal of working for the community. So you can partner with contractors, cleaning companies, interior designers, and furniture manufacturers in your area for mutual promotion. 
Real estate agents can offer homeowners discounts and coupons for free services from local businesses. In turn, companies can make a promo post, include realtors' ads in their newsletter, add the banner advert to their website, and such. Make sure you provide them with jaw-dropping images of real estate and buyer-grabbing collages so that you get the prospect's attention at once.
#5. Visit Open Houses to Meet Potential Clients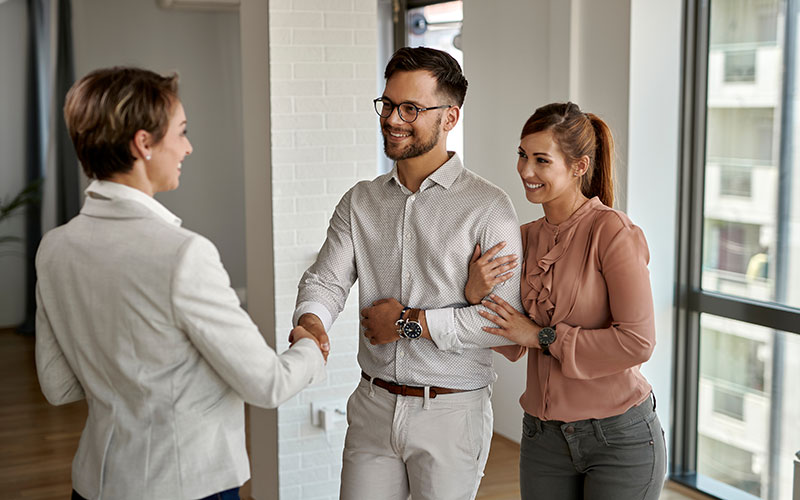 Visiting open houses in the area and meeting people in person, you can expand your contact base and learn prospects' needs and tastes. Being open and approachable is key to gain recognition and trust. So hand out your business card to everyone and mail a thank-you note to people you've met afterward. Once more, by using noticeable high-quality images for print collateral you leave a long-lasting impression.
Also, consider teaming up with other real estate agents. You can support each other's businesses by hosting a common event for a neighborhood. Effective cooperation might help both of you to draw more attention to your offers and save some money at the same time. At the event, every agent can put their banner, as well as distribute the catalogs and brochures amongst visitors.
#6. Create a Conversion-Driven Website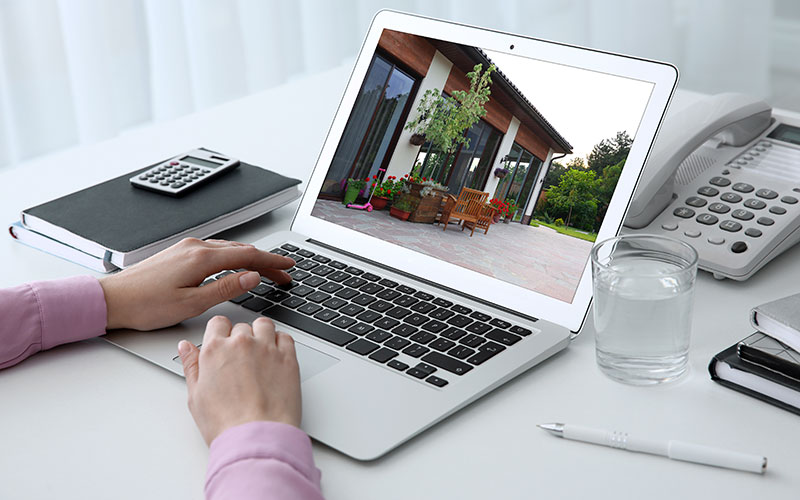 About an Agent
The point of this website section is to tell prospects all about your background and experience as a real estate agent.  So, "About me" section must contain your bio and a headshot. Knowing your face will help people to, firstly, recognize you, and secondly, see you as more trustworthy.
Listings Section
Website listings must be highly informative and visually pleasing. You can use CG staging to get attractive interior images, virtual tours, and 3D floor plans instead of 2D drawings. The thing is, many prospects can't read architectural drawings so they are not able to figure out the layout. A 3D real estate plan, in turn, shows the house as a digital miniature with furniture, decor, and even lighting so buyers can easily comprehend the proportions and layout of the house.
SEO Blog
Another effective conversion trick is starting a blog. You can use it to share info on your properties, opinions on real estate market trends, legal issues, mistakes in buying and selling, and so on. Such a blog should be SEO-optimized to make it easier for Google to find. And of course, visuals play a very important role in articles. So, to grab the readers' attention, enrich texts with virtual staging, 360° tours, panoramas and other photorealistic CG solutions.
Mobile Optimization
Real estate websites must be optimized and work equally well on computers, tablets and smartphones. This way you won't lose those users who are searching for housing from their phone. Usually, those are busy high-end clients who only have time to examine offers while being on the road. They often prefer using a 360° virtual tour on their gadgets to explore real estate. Without mobile optimization, it could be quite problematic, so they instantly close a non-working listing and go for another offer.
#7. Advertise on Multiple Real Estate Platforms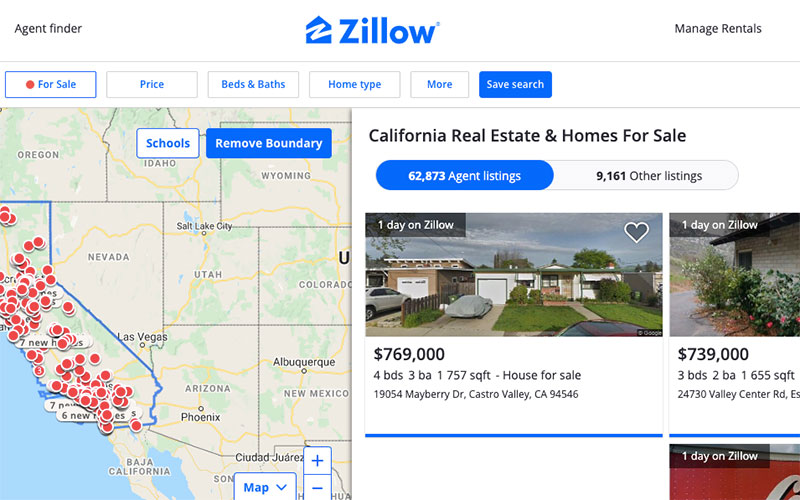 The first thing most prospects do is go on Zillow or Trulia. At the end of the day, these platforms have over 100 million visitors and a plethora of real estate offers. So it's wise to register on those two and other popular websites like Homes, Apartments, NeighborhoodScout, and Realtor and upload your listings there. 
When your potential customers see your offers not on one but many platforms, they better remember you and the properties so they're more likely to reach out to you for the services. Use any chance you have to stand out, including buying ads and improving your accounts to Premium. 
No need to mention, that to get clients in such a competitive environment, you have to use only first-class images. Boost your property presentation with CG renovation, restyling, and staging and add mind-blowing virtual tours to capture the prospect's attention.
When starting a career, real estate agents should invest in an effective promo kit and informative website. Also, meeting people and building new partnerships with local businesses can help you establish productive collaborations and boost your sales. Using social media is a great way to expand your client base and learn what your prospects need. Lastly, to take listings and your own presentation to the next level, consider investing in quality visuals.
Inspired to try CGI for your real estate promo materials? With our virtual staging services, you can get photorealistic imagery for properties and boost your sales from the very start!
https://virtual-staging.archicgi.com/wp-content/uploads/2021/04/real-estate-agents-7-career-tips-View08.jpg
350
800
luzina
https://virtual-staging.archicgi.com/wp-content/uploads/2020/04/archicgi-logotype-white-300x85.png
luzina
2021-04-19 16:30:25
2022-02-11 11:56:34
REAL ESTATE AGENTS: 7 PROMOTIONAL IDEAS FOR STARTING A CAREER