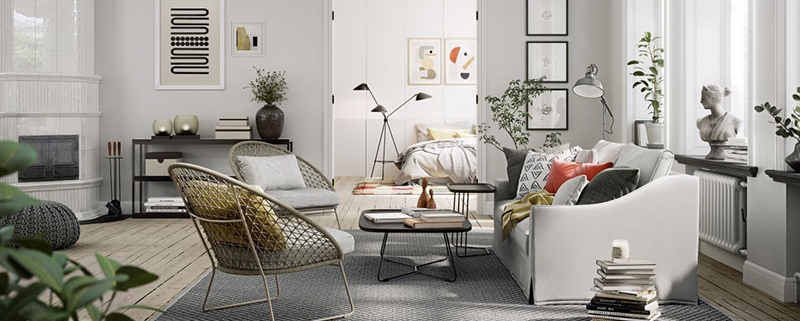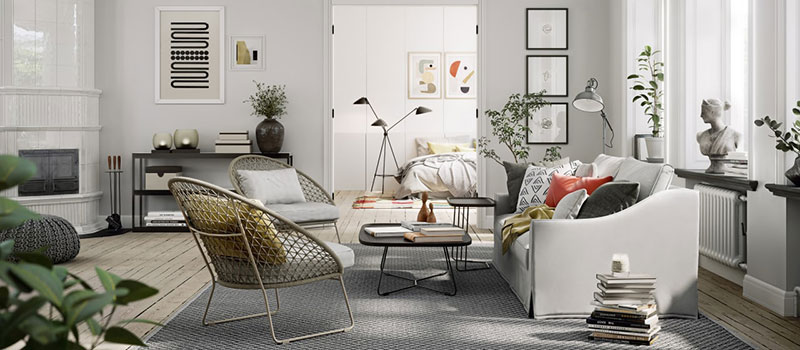 When working with as-is properties, realtors face uncozy empty rooms, tons of clutter, stains, and outdated finishings. Without work done, such houses can't be sold at a fair price. Even if the property has a perfect layout and a big backyard but looks tacky and shabby, prospects most likely will turn their back on it. Thus, agents have to do staging to sell it.
However, both renovating and staging houses could be too expensive and troublesome. Just imagine buying building materials, renting furniture and decor, hiring cleaners, movers, constructors…It's just over-the-top expenses.
To get awe-inspiring home images and save money, proficient real estate agents can reach out to a virtual staging company for CG services. In turn, CG specialists use these 10 professional hacks to create sophisticated digital staging.
#1. Clean & Declutter Spaces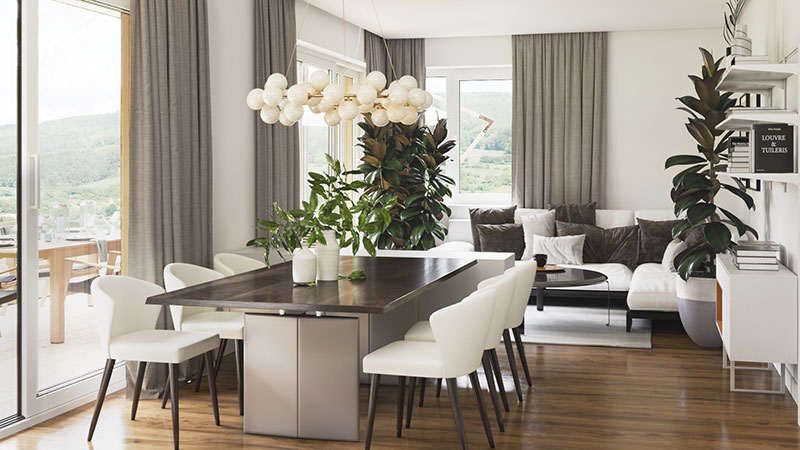 Before staging a house to sell, one has to clean and declutter it. Surely, going through every room from an attic to basement and cleaning all the corners will make the home look larger and better organized. However, actual cleaning takes too much time and money. 
With CGI, there's no need in hiring cleaning and junk removal companies. CG artists can use graphic software to declutter both outdoor and indoor spaces, clean the dust and remove stains from all the surfaces in no time.
#2. Depersonalize a Dwelling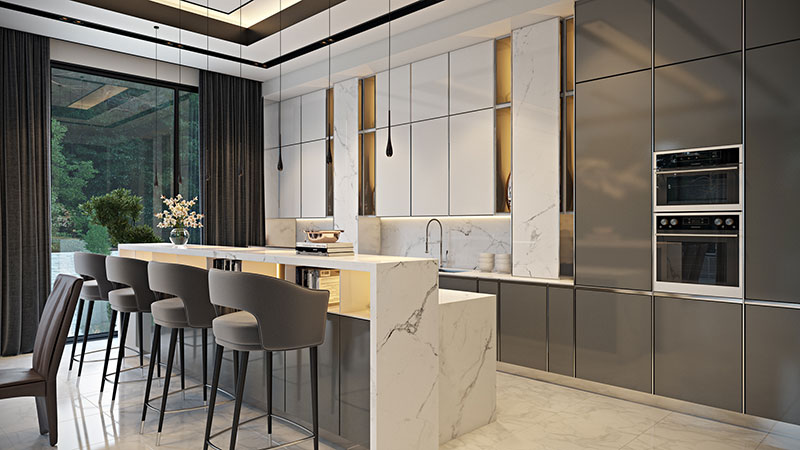 Trying to sell properties that owners still live in is problematic. Because the house is full of someone's personal belongings, prospects simply can't envision this place as their new home. Therefore, CG artists carefully depersonalize interiors to make them look fresh and ready for new tenants. Using graphic editors they can remove all family portraits, clothes, various knick-knacks, fridge magnets, etc. 
#3. Retouch Minor Defects
Before

Virtual Renovation

After
With CG renovation, CG artists can retouch small cracks on walls and ceilings, improve floorings and even spruce up home exteriors. And although they can completely change all materials and textures in CG software, professionals never overdo virtual repair. Their ultimate goal is to get house images that correspond to its real look but sell better.
#4. Paint Walls Neutral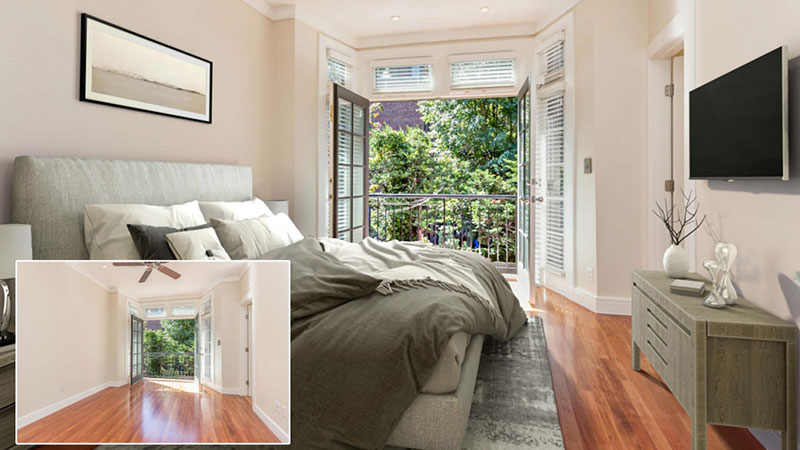 Doing staging to sell, experienced realtors also often repaint the walls. The thing is, most buyers prefer neutral tones when looking for their new homes and bright colors may drive them away. On the contrary, light beige or crisp white walls are considered to be more calming and universal. Therefore, CG artists traditionally use a light muted color palette as the most versatile base for virtual house design.
#5. Add More Light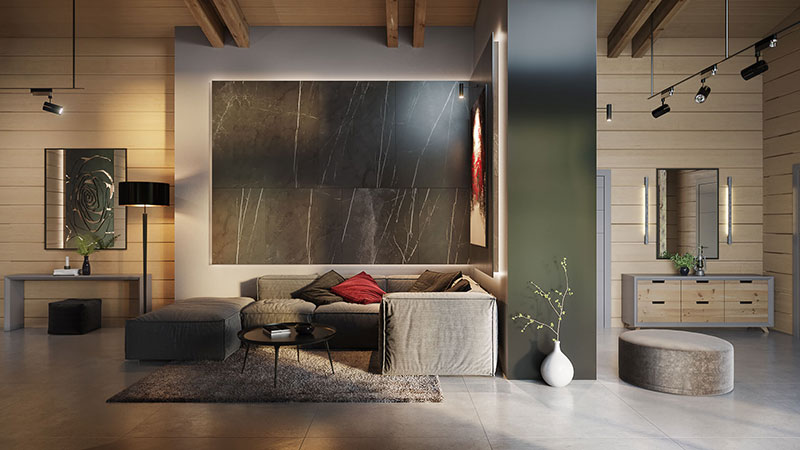 Naturally, buyers perceive well-light houses as spacious and homey. Therefore, by bringing more light to the premises, realtors can add more selling points to real estate. Using CG software, 3D artists can enhance the illumination with additional light sources like lamps, backlights, and landscape lighting. Moreover, they can even change natural lighting schemes to create a beautiful morning or evening ambiance if a realtor wants. 
#6. Think Through Layout
When working with vacant real estate, you simply have to do staging to sell it. Otherwise, prospects won't understand the layout and proportions of the property when looking at photos of empty rooms. To explain the layout, CG artists define all premises by doing digital staging. All realtors have to do is to mention their target audience in a brief and add their suggestions on furniture arrangements. Depending on the task, CG specialists will stage certain areas as a kids' room, office, gym, home bar, and such.
#7. Use Low-Profile Furniture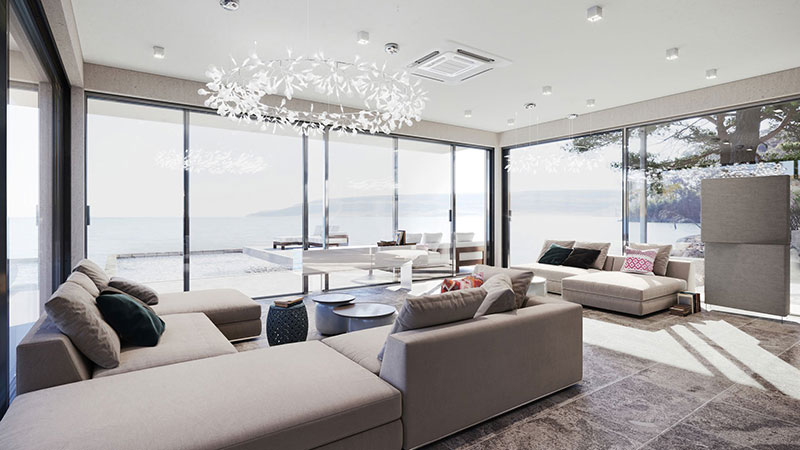 If you look closely at striking real estate listings, you'll see how often decorators use low-profiled furnishings. The thing is, this type of furniture doesn't take too much space. On the contrary, it emphasizes the height of the ceilings and the spaciousness of the room. Using this staging hack, CG experts present your property as breezy and airy which is exactly what buyers want for their new home.
#8. Use Cozy Decor and Accessories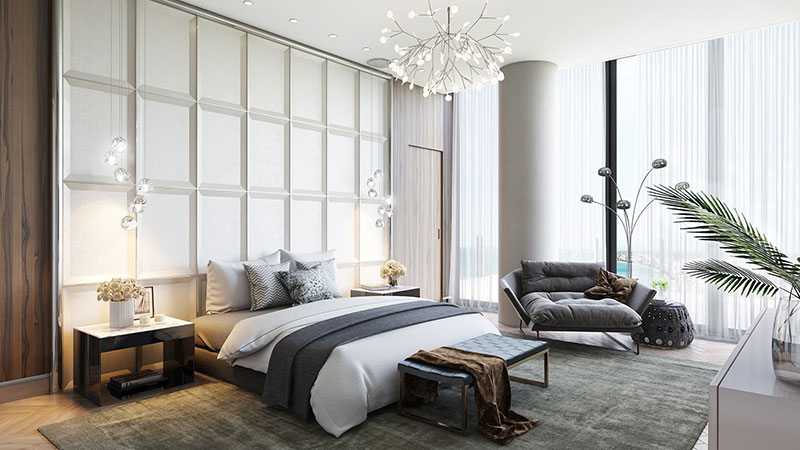 One of the reasons why realtors need to do staging to sell homes is that it adds character to the property. CG stagers can bring relaxed and sophisticated energy into the home using certain decor elements such as cushions, soft throws, candles, books, children's toys, etc. Also, incorporating fresh flowers and plants adds a splash of color and enlivens the room.
#9. Refine Outdoor Areas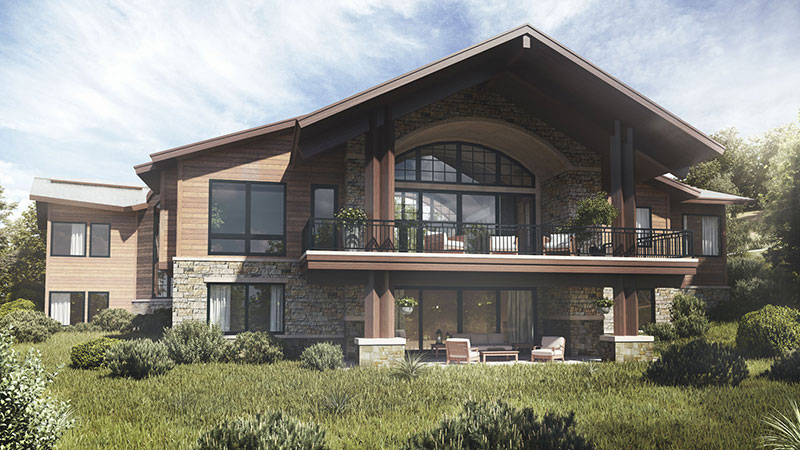 Potential buyers are interested in all aspects of property — not only indoor but also outdoor spaces. That's why pro realtors always put a lot of effort into outdoor house staging to sell it. Working with CG artists, they don't need to hire landscaping designers and gardeners. CG stagers can green up the lawn, plant flowers, clean the pool, and remove or add any furniture pieces. This way they can create a super relaxing space that will strike a chord with prospects.
#10. Highlight Selling Features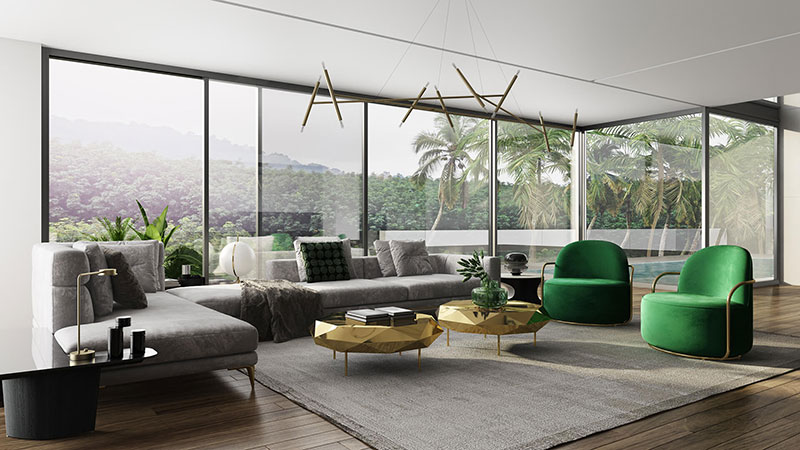 Indicate the selling points of a property in the brief so that a CG team can highlight them. For example, specialists can use furniture and decor to draw the prospect's attention to a big garden, spacious dining room, or rooftop terrace. Also, capitalizing on such features as a fireplace can add value to real estate, so CG artists always "light a fire" to make a home appealing.
Using CG staging to sell a house, you can clean and declutter all the premises, renovate both outdoors and indoors, and put stylish furnishings — all that without any actual rentals and staff hiring. Besides, collaborating with CG staging specialists, realtors can add character to the property and successfully target it.
Can't wait to try these staging hacks? Contact us for virtual staging services and get impeccable interior and exterior remodeling to improve your sales!
https://virtual-staging.archicgi.com/wp-content/uploads/2021/05/staging-to-sell-10-hacks-View11.jpg
350
800
luzina
https://virtual-staging.archicgi.com/wp-content/uploads/2020/04/archicgi-logotype-white-300x85.png
luzina
2021-05-06 16:30:59
2021-05-06 12:49:25
STAGING TO SELL: 10 HACKS FOR REAL ESTATE VIRTUAL STAGING