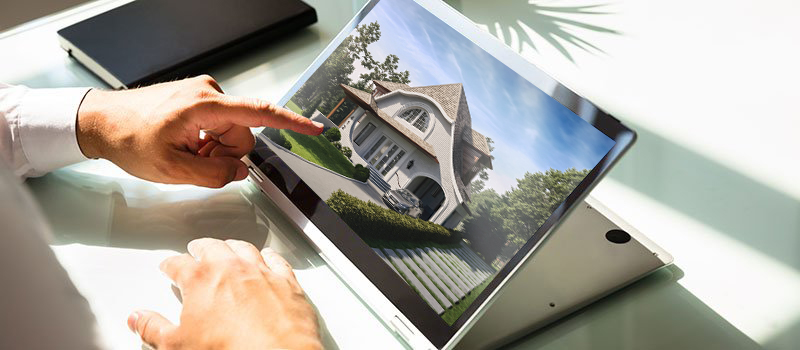 When planning a marketing campaign, most beginner realtors start to search the internet for pro tips. Soon they notice how many strong competitors they have on the market. Some of them have been running effective promo campaigns using advanced marketing materials for realtors and cutting-edge CG tools. As a result, they are on top of the game. How can an aspiring real estate agent achieve the same result and even keep ahead of the competition?
One of your competitors' keys to success is quality imagery. They don't just take photos of vacant homes to use in promo and marketing — they get the latest digital services to make the property shine.
However, you can't ensure success simply by ordering CG tools from a virtual staging company. We say you must carefully plan what kind of materials you need and how you're going to use them. So, here they are, 5 crucial marketing materials for realtors in 2021!
#1. Highly Converting Website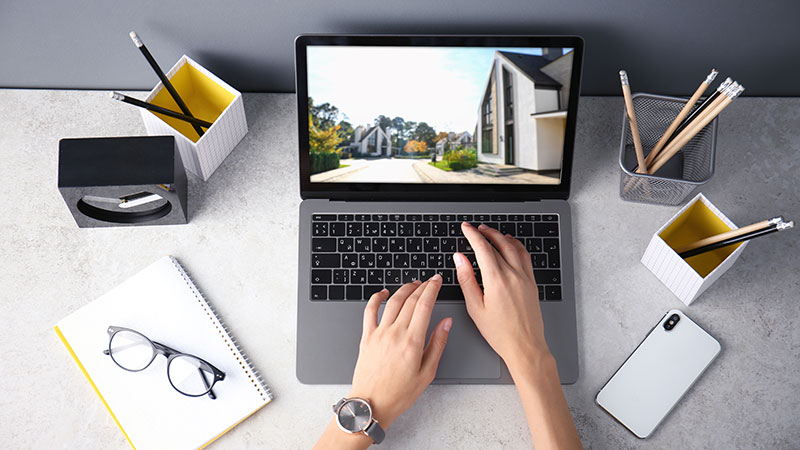 At the end of the day, all ads and marketing materials for realtors coordinate customers towards the real estate agent's website. Therefore, it should be highly informative, easy-to-navigate and up-to-date with the latest technologies. For that, order quality web design, regularly update listings and boost conversion of the website using the next tips.
Optimize Your Website for Mobile
Modernized websites work equally well on computers, smartphones, and tablets. Otherwise, browsing gets inconvenient and annoying. As a result, the visitor whom you have been luring for so long will leave your website at once. Thus, while investing in quality CG services such as virtual staging and tours, you still need to optimize all the images, videos, and website coding.
Write Effective SEO Blogs
Start a blog on your website to increase its conversion even more. Search engine optimized blogs are useful for both your potential customers and site statistics. Just research the most popular real estate topics and you'll find plenty of material to write about. Share your thoughts on trends, market analysis, inform buyers on top deals of the week, etc. Also, make articles even more entertaining and educational by adding striking CG imagery — digitally staged photos of the house, 3D floor plans, collages, and such.
Add Top-Class Visuals to All Listings
With listings, make sure they are both attractive and self-explanatory. For that, use all the CG tools possible to give prospects the best online real estate experience. Start with adding virtual staging for each room of the house and ask CG artists for the digital renovation or restyling if needed. Then, explain the layout with a 3D floor plan and provide a 360° virtual tour for each property. In other words, the more buyer-grabbing visuals for listings you have, the longer prospects will stay on your website. 
#2. Engaging Social Media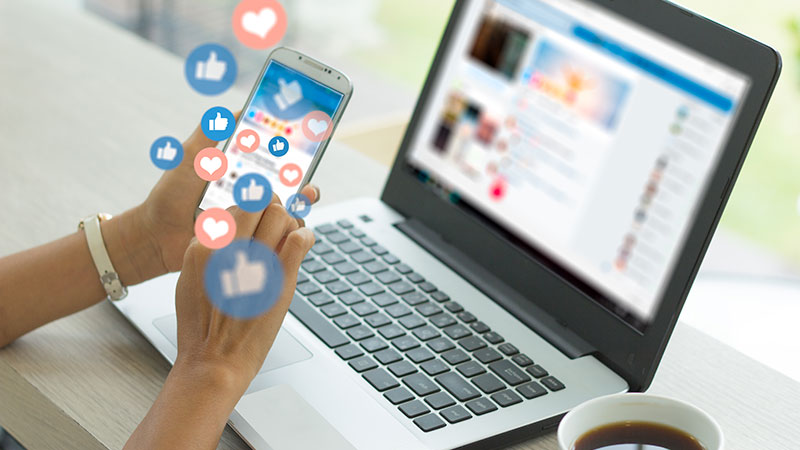 Naturally, digital marketing materials for realtors include social media. Check if all your profiles are alive and start building engaging SM marketing strategies. First and foremost, carefully plan your content in advance and always respond to comments. This way you will be gradually building a dialogue with your audience and get more potential buyers interested in your services. 
Use socials to share customer success stories, tips on house buying, and even post updates on your professional journey to build up your personal brand. Enhance your message with eye-catching visuals — collages, GIFs, 3D visualizations of interiors and exteriors of the house, virtually staged floor plans, etc. 
#3. Outstanding Print Collateral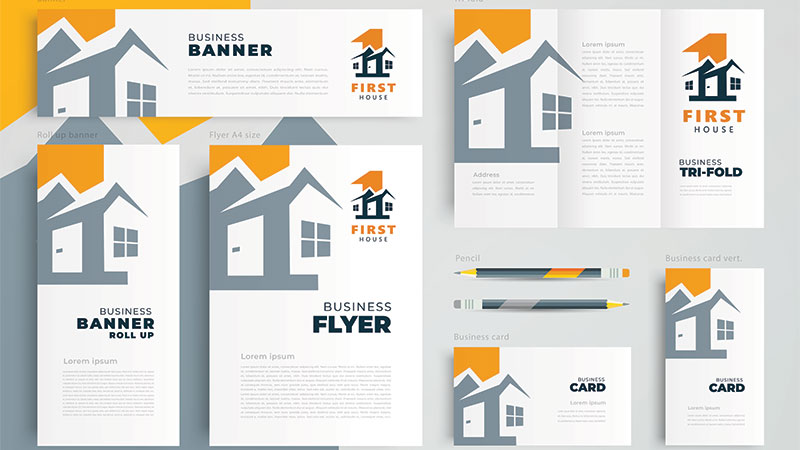 Studies show that 79% of consumers consider actual mailing as a more convenient option than getting offers online. Using printed marketing materials for realtors in direct mailing, agents can hit two birds with one stone. Firstly, they can address offers to the precise target audience since they know the area they're mailing. And secondly, print materials can also draw their prospects online. From this point, investing in print collateral makes perfect sense. Let's look closer at some options.
Flyers, Postcards, Leaflets
These materials are limited in size so they must contain the most important info — a striking CG image of a house, short description of real estate and area, prices, a QR code that leads to your website, or a promo code. Of course, such marketing materials should be eye-catching, punchy and deliver the message clearly.  
Real Estate Catalogs and Brochures
These marketing materials, in turn, are not limited in space so you can add more images — 3D visualizations of the house, 3D plans of each floor, panorama shots, etc. Make sure that each printed item is well-designed and has your logo on it, as well as your website and social media contacts. Put all of those materials in a mailing kit and add your business card to it.
Business Cards
Invest in creating a card that will stand out from the rest of the cards in the pile. For this, try to use non-standard materials, colors, and designs. We suggest trying a thicker matte paper and placing a small but catchy image on it — a 3D plan or a stunning outdoor pic. All in all, using creative solutions will make your business card memorable and effective.
#4. Entertaining Video Blogs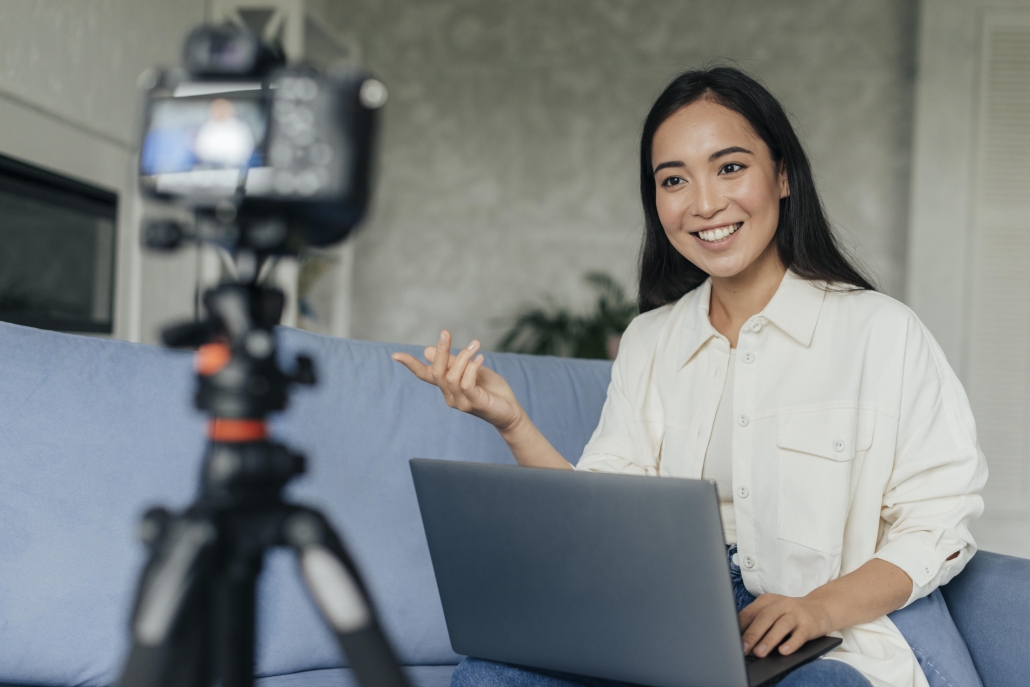 Needless to say, the realtor's personality really matters to prospects. They want to work with a reliable person who has a real customer base and reputation. Therefore, real estate agents must start building a personal image, and using vlogs is one of the most effective ways to do it. In a vlog, you can showcase the properties you work with, share tips on buying and selling a home, analyze the market and trends, educate customers on contracts, and so on.
If you are serious about vlogging, buy a good camera and equipment, and order first-class CG marketing materials for realtors to reinforce your vlogs. Those could be photos before and after virtual staging, properties after digital interior and exterior renovation, restyled homes, etc. Also, you can explain to customers how to explore houses virtually by using one of your 360° tours as an example.
#5. Buyer-Grabbing Online/Offline Ads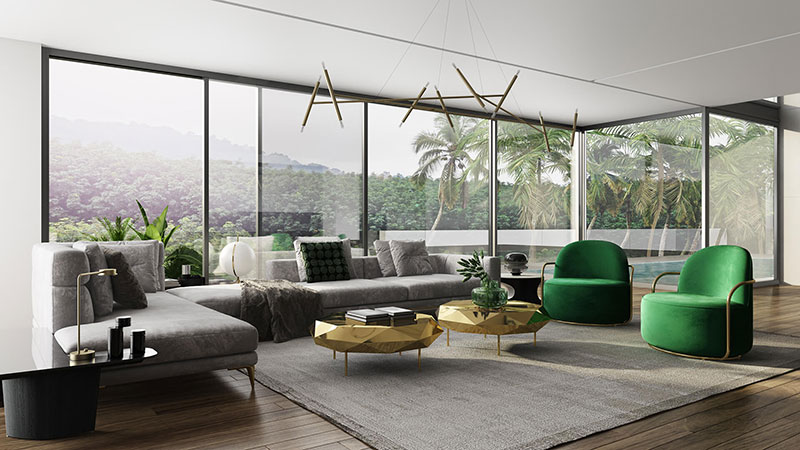 The most effective real estate campaigns juxtapose both online and print adverts to support one another. Regardless of the type of ad, it has to be based on compelling copy and jaw-dropping visual content. Thus, photos of empty houses simply won't work here. 
For a terrific-looking print advert, a realtor can utilize images of a fully furnished house, welcoming home exteriors, a 3D plan, as well as a collage with an agent's portrait. Such materials can be published in a magazine, local newspaper and used for outdoor advertising.
As for online ads, you can rely on the same static visuals and add slideshows of different properties. Also, try creating video ads with elements of your interview, customer feedback, and a virtual tour around the house.
Today, realtors have a plethora of options to improve their marketing — an effective website and social media, high-quality online and offline adverts, entertaining vlogs, etc. Real estate agents have to make sure their marketing CG materials are carefully designed and consist of impressive imagery of the property. This way, realtors will be able to draw the prospect's attention to all their services, boost their visibility and tie together their online and offline presence.
Interested in stand-out marketing materials for realtors? Order virtual staging services from us now and get jaw-dropping CG solutions to outshine your competitors!
https://virtual-staging.archicgi.com/wp-content/uploads/2021/04/marketing-materials-for-realtors-View01-1.jpg
350
800
luzina
https://virtual-staging.archicgi.com/wp-content/uploads/2020/04/archicgi-logotype-white-300x85.png
luzina
2021-04-02 16:30:01
2022-02-11 12:03:56
MARKETING MATERIALS FOR REALTORS: WHAT DO YOU NEED FOR YOUR CAMPAIGN