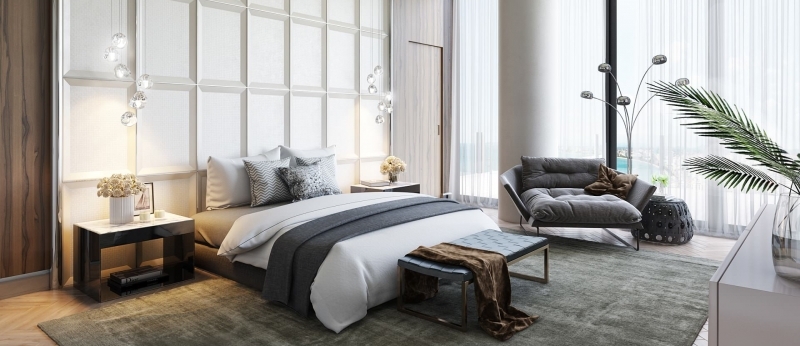 Ever-developing technology is positively affecting various spheres of life, and real estate marketing is no exception. However, as the market grows, so increases the potential competition. The best way to keep at the head of the chase is to be aware of all the tech advantages and successfully implement those advantages into the industry.
Modern home buyers are usually too busy to move around from place to place in search of forever homes. That is why online estate marketing becomes more and more required. Along with the trend, the advantages of virtual staging are becoming particularly noticeable. Appealing interior, exterior, or landscape are those things that attract potential buyer's attention. The tiny details, virtual furniture placement, and different virtually-created accessories make clients place themselves into the surroundings and imagine life while owning the house.
When you feel emotionally connected to the project advertised, the chances of purchase also grow. That is one of the primary advantages a profitable real estate business hopes for. Of course, physical staging offers a related set of benefits, but the drawbacks are also considerable. Not every real estate business possesses the time and means to implement real staging, and that affects the possible income poorly.
 So, virtual staging in the new trend that many choose to follow these days. The advantages of virtual staging are countless. Would you like to be the first one to learn and embrace them? You have come to the right place!
#1. A Boost For A Property's Potential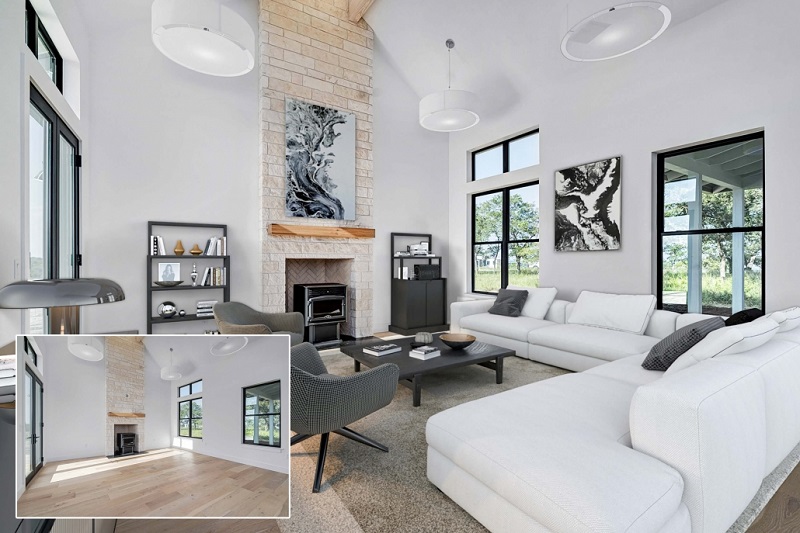 The vast majority of the modern population uses the online world to find literary anything. When in search of a home to buy, clients often come across pictures of empty houses. While such an approach shows the real state of things, it is anything but welcoming. Empty buildings feel cold and unappealing, while the houses containing previous user's décor elements feel alien and weird.
Virtual staging solutions are offering something in-between. The main aim of the technique is to showcase the infinite possibilities of what can be done to the property. Besides, virtually staged homes are perfectly modern and up-to-date so that the user can see how their potential home could look like should they decide to move in.
#2. Clear Visual Presentation
Before

After
Among all the advantages of virtual staging, a clear visual presentation is usually pointed out as one of the most significant ones. The fact is that with the help of a well-thought digital staging, a customer can envision how every room in the house looks like. In the long run, it is destined to trigger emotions required to influence the customer's intention to invest in the project.
With a precise understanding of the furniture placement, necessary decorum elements, and other interior accessories, the general vibe of the house is projected. However, at the same time, virtual home staging leaves a lot of room for imagination and experimentation. Modern property investors or home buyers are particularly inclined to get something that can be easily alternated and fit for one's definite taste. Virtual staging brings in all the necessary advantages to succeed with the task effortlessly.
#3. Effective Cost Reduction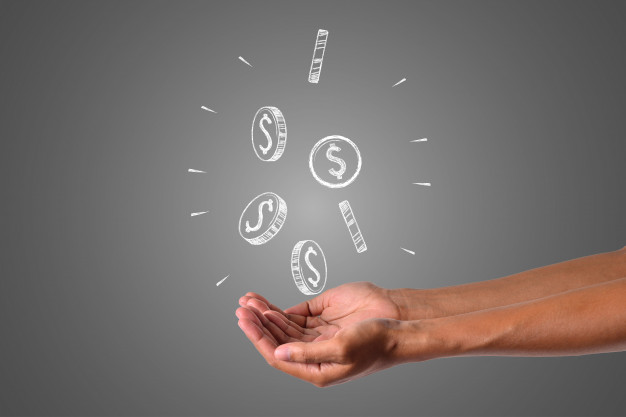 No matter how much you wish the property to sell well, there is no need to invest in it more than you initially count on. That is an understandable precaution that most realtors try to stick to. However, at the same time, it is a known fact that professionally-staged houses sell better.
A vast number of real estate companies opt for physical staging to attract more customers. While it is a worthy idea, it offers fewer options to experiment with but usually costs a lot more. To physically stage a house, you need to hire a skilled designer, to buy or rent furniture, which should also be properly-arranged to appeal to a client. At times, even costly renovations are required. 
Very often one physically-staged room costs as much as the whole virtually staged house. While in the case of virtual staging, all the mentioned above factors can be taken care of digitally, and no additional expenses are required. It is hard to underestimate such an effective benefit of all the advantages of virtual staging.
#4. Direct Customer Group Targeting
People purchase properties that appeal to them and fit their preferences. However, it is essential to realize that various age and social groups of people project peculiar needs and preferences. While physically staging the room, it is quite challenging to project a definite attitude through the staging, virtual real estate staging has no boundaries.
Whether it is the generation of millennials that you are trying to involve in the house buying or any other target group, the best virtual staging allows it to present the same project through different perspectives. In a matter of hours, a skilled designer can transform a futuristic lounge into a vintage living room and vice versa. 
#5. Property Decluttering
In order to sell the property, it is essential not only to attract a customer's attention but to hold it long enough so that the purchase-making decision is made. However, the longer you keep the client engaged, the more flaws could be spotted. Things like that can rarely be viewed as vital advantages. However, with the help of professional virtual staging, any image can become flawless. All that is required is a bit of decluttering.
The previous owner's belongings and accessories usually project a negative impression on the buyer's mind. Property decluttering is one of the benefits that digital staging offers. While it is not that simple to remove the items manually, with the help of virtual staging, the process can be completed within a few hours. A design that is appealing but does not include any personal mementos of previous owners is one of the significant but underrated advantages of virtual staging.
#6. Internet Audience Involvement
Before

Virtual Renovation

After
Gone are the times when people searched for a property on sale in newspapers and on billboards. These days, according to the National Association of Realtors, as many as 90% of potential house buyers are looking for their forever homes online. So, the main task in front of the successful realtors is to present the property they advertise online in the best light.
At times the house on sale is not that appealing, and the need to 'dress it up a notch' arises so that more people are engaged in the offer. Professional virtual staging comes right in to deal with the task effectively. The fact is that the best digital staging services usually cope well with the cases that many agents have lost hope to sell.
#7. Project Speed and Flexibility Increase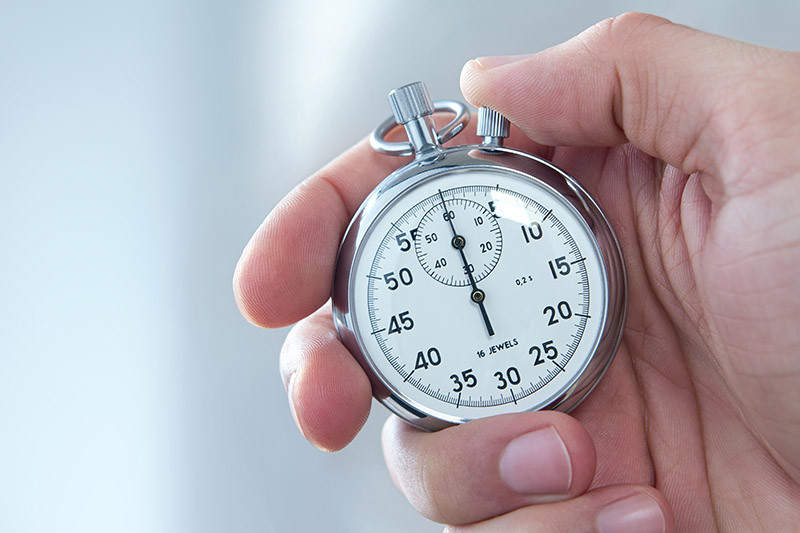 Let's not forget about such advantages of virtual staging as project speed and flexibility. When a real estate agent chooses to implement physical staging into the marketing, it is vital to realize that staging the whole house may take up the whole day if not more. At the very same time, a team of skilled professionals can stage that very same house in a matter of a few hours.
Apart from that, virtual staging is flexible and adaptable. It is not a problem to take away an item or introduce another accessory into the scene. With real staging, things like that are also possible but insanely time-consuming not to mention expensive. In the case of digital staging, you can make changes and add corrections at any moment, even when the project is completed. 
The constant development of technology has brought many advantages to the real estate business. Among them are the advantages of virtual staging. It is a known fact that one of the best ways to boost sales is to engage the broader audience into the industry. With the help of virtual staging, it is no longer a problem to create a one-of-the-kind project that will conquer the heart of a potential buyer – it is a present-day reality.
Willing to design the properties on sale so that the sales skyrocket? It is time to implement virtual staging services with all their immense advantages into the business! ArchiCGI team knows the way of transforming dreams into reality, all you need to do is to contact us!
What is virtual staging?
Virtual staging is a digital remodeling of the property photos. It may include adding furniture and decor, i.e. digital furniture arrangement, as well as a full renovation of interiors and exteriors.
How virtual staging is done?
Firstly, 3D stagers build a 3D scene and set up cameras and the exact angle that the original photo was shot. Secondly, they carefully select 3D models of furniture and decor and put them into the scene. After that, 3D experts apply textures, set up the light and proceed to render. The last step is cutting out the rendered furniture set and pasting it into the original image.
What are the main virtual staging services?
The key virtual staging services are virtual staging, virtual restyling, digital indoor and outdoor renovation, a 3D floor plan, a virtual 360 tour.
What are the differences in making Photoshop real estate editing and virtual staging?
Adobe Photoshop is 2D soft that doesn't provide any three-dimensional options. Therefore, staging in Photoshop is creating a 2D collage from different furniture pieces "glued" to the original pic. Virtual staging is a 3D service, that allows creating a 3D scene with 3D furniture. Thus, the resulting image looks more realistic.
https://virtual-staging.archicgi.com/wp-content/uploads/2020/07/advantages-of-virtual-staging-view-e1596123005175.jpg
346
800
vysotskaya
https://virtual-staging.archicgi.com/wp-content/uploads/2020/04/archicgi-logotype-white-300x85.png
vysotskaya
2020-08-03 16:30:37
2020-08-27 08:39:16
ADVANTAGES OF VIRTUAL STAGING: 7 REASONS WHY REAL ESTATE CGI SHOULD BE YOUR CHOICE