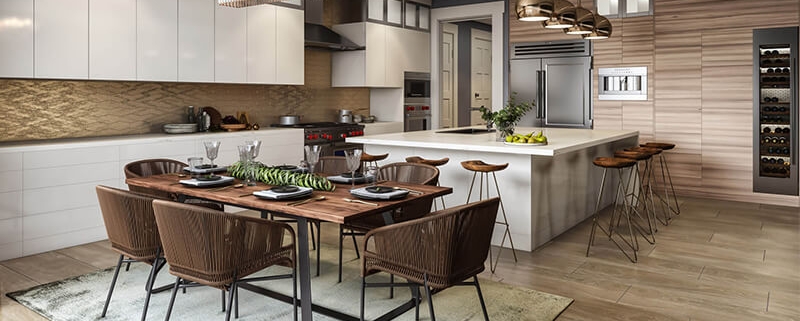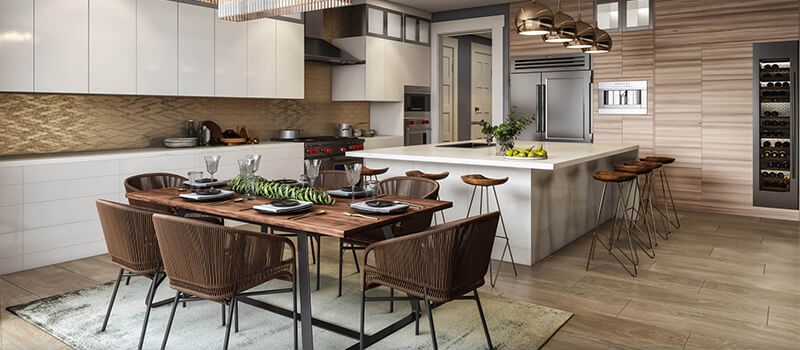 Virtual staging solutions could be helpful for Realtors who strive to sell empty properties and houses that are not in the best condition as effectively as brand new homes.
Sometimes, previous residents don't take much care of a house, so, to put it on the market, Real Estate Agents have to find a way to make it look tidy and lovely in the first place. However, physical staging and interior renovation are such a waste of money and time. Moreover, if the outdoor space looks bad, big expenses on exterior repair and landscaping are to be expected too.
Besides that, Real Estate Agents are in an eternal tough competition on customers. They invest money in ads and promo to get the first positions on listing platforms, but, at the end of the day, only a truly stunning offer wins the client. So how to get the best visuals for an outstanding listing and spectacular presentation? As a virtual staging company, we are ready to share our experience – take a look at the list of 5 virtual staging solutions and learn what new opportunities they give to Realtors.
#1. Re-style Interiors without Physical Staging
Before

After
When the current state of real estate is unpresentable and doesn't correspond to the level of a property, an Agent must find the way to stage a home. Choosing physical staging means a lot of work – decluttering the space from existing furniture and decor, renting new ones to arrange them beautifully around the house, not to mention transport and photographer cost – it's already a huge spend of money.
On the other hand, virtual staging is an affordable and quick solution of the problem of re-arranging interiors. Using special software, 3D Artists can clean a room on a photo and add the most stylish and elegant furniture and accessories to it.
#2. Transform Finishing with Digital Renovation
Before

Virtual Renovation

After
What if house layout is good, but interior finishing doesn't look attractive? Let's say, previous tenants had a bad taste in decorating rooms and painted walls in unappealing colors, or floors are a little shabby. Whatever light and angles a photographer chooses for photos, estate pictures still push back potential clients. However, hiring a construction crew and waiting for them to renovate a property is a time-consuming and expensive move.
At the same time, there are virtual staging solutions that can transform real estate into an absolutely new place faster and at a fair price. Experienced 3D Artists can choose the perfect color palette and luxurious materials for virtual renovation, as well as select the best furniture pieces to bring a refurbished home to life.
#3. Renew House Exteriors in a Blink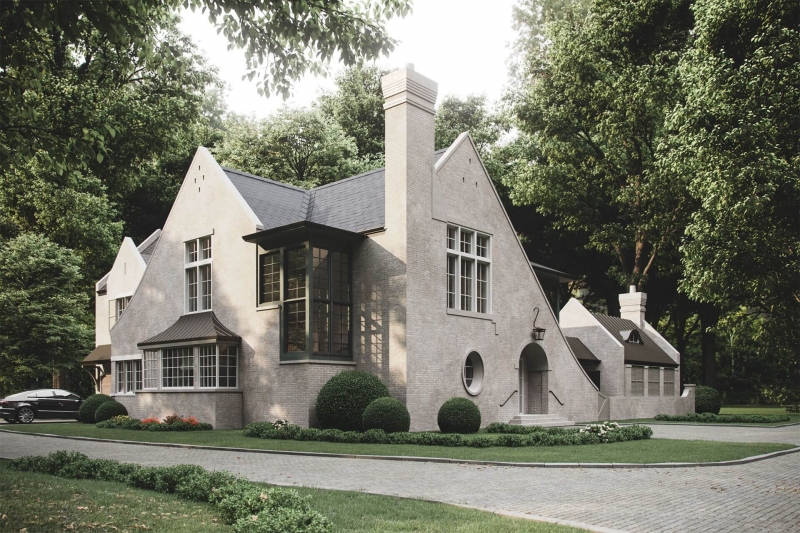 Even though many Realtors already know what is virtual staging, not all of them are aware that it's a solution to both interior and exterior problems. Sometimes the condition of the exterior or its surroundings leaves much to be desired. Of course, what kind of owners do both interior and exterior repair before putting real estate up for sale? Looking at photos of an untidy exterior, prospects may question themselves whether it's wise to buy a property and make a large-scale renovation.
To attract new owners Agents have to put outdoor space into the perfect shape. The best way to do it and save money at the same time is a virtual exterior renovation. Using 3D software, CG Artists can completely change the impression from the home – repaint the walls, create a nice lawn and plant beautiful flowers. Sure, these are only digital solutions, however, CG imagery shows what can be done to the house and what is its true potential. 3D just adds a little polish to a wonderful housing. Thus, looking at the listing, prospects can get the vibe of a place and get ready to consider this property as their new sweet home.
#4. Invite Prospects on a 360 Virtual Tour
A 360 virtual staging tour helps potential clients to fully immerse themselves in the atmosphere of a house, walk through all the rooms and explore the layout. With a virtual 360 tour, they will be able to move from point to point and examine every corner of a property from all the angles. Walking around the house, they will be entranced by beautiful interiors and spacious cozy rooms. As a result, future owners can fall in love with their dream home at first sight and rush to book a viewing.
Virtual staging solutions go further with virtual reality glasses. When meeting clients in person, a Realtor can offer them a VR tour so they can experience being inside of a virtual home. By putting on VR glasses, a person sees a photorealistic digital image of an interior in 360 degrees. Due to special sensors, the device turns the picture according to viewer's head moves. This creates a totally realistic illusion of presence inside a beautifully furnished and decorated home. A tour 360 makes a great impression on prospects, brings them real joy, and wins their confidence in real estate and in an Agent.
#5. Bring Drawings to Life with 3D Floor Plan
Before

After
When a Real Estate Agent is trying to sell properties using engineering blueprints – sales are in question. Not all prospects can read drawings, thus, they can't understand the layout and the scale of the rooms. Consequently, there's a big risk that they will turn their back on the offer before they learn about the advantages of a property.
In order to make a listing look inviting and clear to a non-professional eye, a Realtor can try virtual staging solutions and order a 3D floor plan. This type of plan looks photorealistic and is easy to understand. It showcases beautifully what are the proportions of the housing, how rooms are connected to each other, and what furniture will fit into this place.
Realtors should look closely at various virtual staging solutions to get perfect images for real estate marketing. A slight restyling, or a full interior and exterior digital renovation – everything became affordable and fast with 3D technologies. Instead of hiring decorators and a construction team, an Agent can send photos of real estate to a 3D studio to get magnificent photos for listings and client presentations.
Now if you feel that virtual staging solutions are worth trying, contact us for our virtual staging services. We will help you to show a property in all its splendor and make an outstanding listing to beat other offers on the market!
https://virtual-staging.archicgi.com/wp-content/uploads/2019/09/virtual-staging-solutions-for-presentation_View01-e1586945002267.jpg
350
800
luzina
https://virtual-staging.archicgi.com/wp-content/uploads/2020/04/archicgi-logotype-white-300x85.png
luzina
2019-09-03 16:30:02
2020-04-15 10:03:26
VIRTUAL STAGING SOLUTIONS: WHAT TO USE FOR REAL ESTATE PRESENTATIONS