What is virtual staging and why there is such a buzz around it? Put simply, the term refers to a technique of adding 3D models of furniture and decor to the photo of empty space. Virtual staging is a form of home staging where images of furniture and decoration could be added to or removed from interior photos using CGI — computer-generated imagery.
What does digital staging give to Realtors? Sometimes, a Real Estate Agent has to sell poorly furnished or even vacant properties. But photos of such dwellings aren't of much use when it comes to attracting potential buyers or tenants. It's too difficult for them to understand the proportions of the property and imagine living in there. So to get attractive pictures of an estate, a Realtor has to furnish it first, using physical staging.
However, some clients don't want to spend money on renting furniture and transport for room setup. They want to sell an empty property at a good price, but buyers are scarce and the ads don't seem to work. This could be an awkward situation for a Realtor. And since waiting is not an option, virtual staging would come in handy. How it may solve the problem and boost property sales? Read up and find out!
#1. Virtual Staging Gives Realtors a Competitive Advantage
Before

After
Real Estate Agents strive to sell more and faster, as well as outshine other Realtors when competing for attention. And the virtual staging is a wonderful tool to make listings stand out. The quality and beauty of the imagery make it certain that as people go through tons of similar offers, the property gets noticed. As a result, a Realtor gets more requests for viewings, and more chances to sell the property fast.
#2. Virtual Staging Shows the Selling Points of a Property
Empty Space

Virtual Staging For A Cozy Bedroom

Furnished Bedroom
It's not uncommon for a Realtor to sell a vacant property. The catch is that it's hard to get a fair price for it — the photos of unfurnished rooms don't attract customers online. To make an interior look homey and inviting, a Realtor can order virtual staging from a 3D studio — and 3D will do its magic. 3D Artists will choose furnishing and decor elements that'll emphasize the character of the house and turn it into a dream begging to come true.
So, what is virtual staging if not a source of marketing assets? For it enables a Realtor to show the best aspects of a real estate through photorealistic visual materials. And with the pictures that show a property in a positive light, the ads will look convincing and will encourage potential clients to book a viewing.
#3. No Physical Staging Services Needed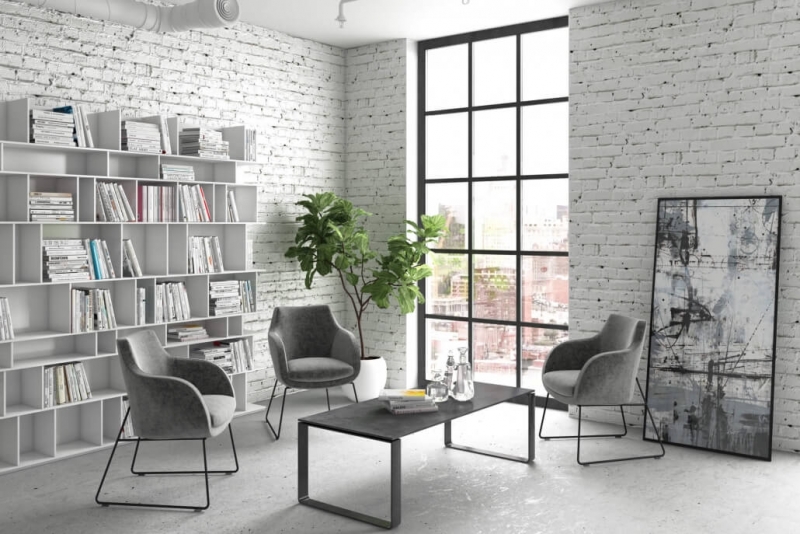 To make an empty dwelling look nice and desirable, a Realtor has to put in extra effort and stage the interior. Physical staging involves selecting, buying, transporting furniture and decor, hiring a photographer. Naturally, the process requires ridiculously heavy investments. And what is virtual staging cost? About $63 per photo only! A considerable economy, and a way more pleasant experience.
#4. Virtual Staging Is Fast
Before

After
Physical staging of a property involves finding a Stager, developing a design, choosing furniture, buying or renting it, transporting to the place and arranging into a comfy interior. Only then can a photoshoot routine begin. And as time flows, potential clients settle for other options. Not to mention that the property staying on the market for long reduces its chances to be sold at a good price.
Meanwhile, virtual staging takes only 48 hours to make. To digitally stage a property, all a 3D studio needs are photos of the estate and a list of suggestions on furniture and decoration. Then, a 3D Artist adds 3D models of the equipment on the photo of the interior, using graphics software. As for the quality, virtual interiors often impress clients so much, that they ask the Realtor for a list of items that were used to recreate the look from the staged photo.
So what is virtual staging for the modern real estate market — an extravagance or a reasonable solution? See for yourself. Today, Real Estate Agents don't need to spend money and time on physical furniture arrangement. Using the latest virtual technologies, they get stunning pictures to draw the client's attention and inspire them to buy a property.
Virtual furnishing allows potential buyers to picture themselves moving into a beautiful house and living in the estate. Professionally done, the images look so exciting that prospects hurry to book a viewing. Ready to try virtual staging? With images made by our 3D Artists, you will present the estate to its best advantage and boost your listings!
https://virtual-staging.archicgi.com/wp-content/uploads/2019/07/what-is-virtual-staging-for-real-estate-business-e1586945161808.jpg
350
800
luzina
https://virtual-staging.archicgi.com/wp-content/uploads/2020/04/archicgi-logotype-white-300x85.png
luzina
2019-07-01 15:48:02
2020-05-08 16:52:11
WHAT IS VIRTUAL STAGING AND WHY REALTORS ARE SO INTO IT