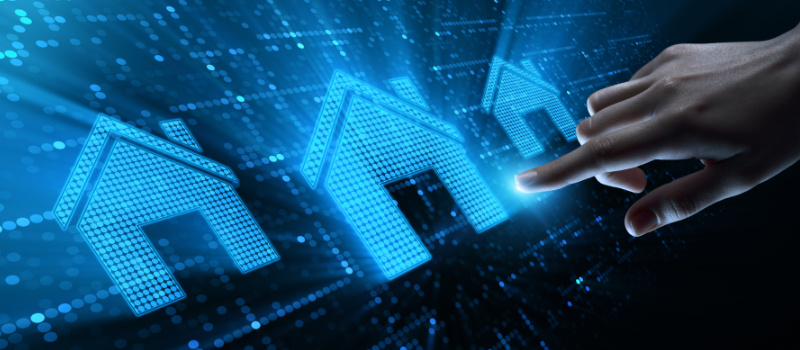 There is so much information on real estate marketing solutions out there that realtors easily get puzzled on which tips to try first. Some might work, while others are just gimmicks. With a guide like this one, there's no need for realtors to go by trials and errors — they just pick time-tested solutions and incorporate them into their business. 
On top of that, with CGI, real estate agents can get any type of visuals for promo and marketing campaigns — no fuzz, no buzz. They no longer need to hire a staging agency and photographer, and buy or rent furniture and decor. All realtors must do is to set up the task and send a detailed brief to a virtual staging studio. And in just a few working days, CG artists will provide them with a full set of visual materials for the successful jumpstart of a promo campaign. 
So what marketing solutions for the real estate business do agents need? Let's dive right into it!
#1. Email Marketing Based on Storytelling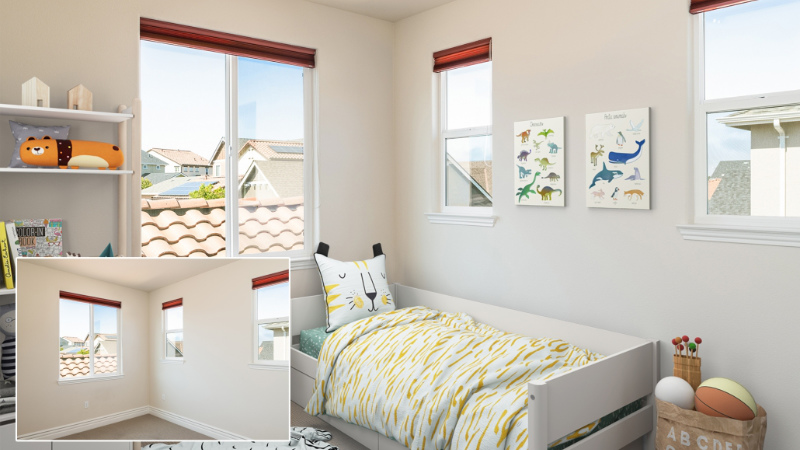 Emails newsletters are considered one of the most effective real estate marketing solutions since every person checks email many times a day. Especially those who are in search of a new home. Naturally, realtors use emails to stay in touch with clients and promote listings. However, in order to stand out from the competition and other incoming promo emails, real estate agents must operate at a higher plane.
To put it simply, one has to tailor emails based on previous interactions with clients and add more personality to connect with prospects on the emotional level. Ultimately, customers like real estate marketing to include storytelling so they could learn all about the house, neighborhood, local community, etc. And telling stories is much more compelling with eye-catching pictures of the property, walkthroughs, and 360° virtual tours.
A realtor can also share customer referrals and success stories. Such emails must be sweet and simple and deliver the main idea that this agent knows exactly what their clients need. To create a compelling story, one has to enhance it with powerful visuals — photos of happy customers in front of their new home, collages of interior and exterior pictures, and so on.
#2. Authenticity on Social Media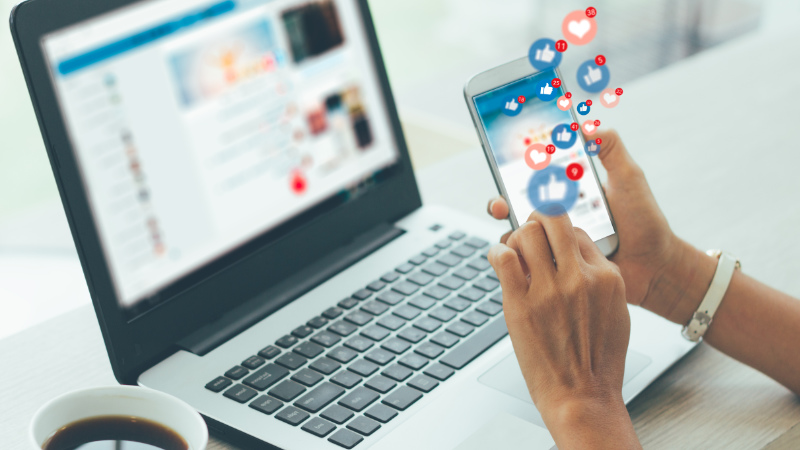 Every business today uses social media and it is also an important real estate marketing solution. To win more leads from socials, realtors are becoming more active on networks interacting with users and promoting properties using the best visuals. The key to success in SMM is to be more open and less formal. Studies say it's better to have no more than 20% of the promo posts, otherwise, people can get bored and unfollow the page.
To diversify their content, real estate agents can share tips on buying and selling houses, as well as their experiences, market analytics, not to mention posting something personal from time to time. This way an unknown formal agent becomes someone red-blooded, a friend to their audience. Needless to say, engaging visuals are a must for socials, so one has to use many different types of imagery — collages, GIFs, property interiors and exteriors pics, photos of the house before and after virtual staging, etc.
#3. Realistic 360° Virtual Property Tours
The latest survey of the National Association of Realtors shows that 50% of US adult internet users consider virtual tours "very useful" real estate marketing solutions that help them to make purchase decisions. And no wonder! Realistic digital viewings allow prospects to have an accurate preview of the house without making them leave their homes. Therefore, more and more buyers prefer exploring homes via 360° virtual tours before booking actual viewings.
Some time ago, this CG solution was used mainly by high-end clients who looked for real estate abroad. But it all massively changed in the last 2 years, when due to lockdowns people weren't allowed to visit houses. Using 360° tours, prospects could safely explore properties without risking their health and apparently they got used to this comfort.
#4. An Optimized Real Estate Website with a SEO Blog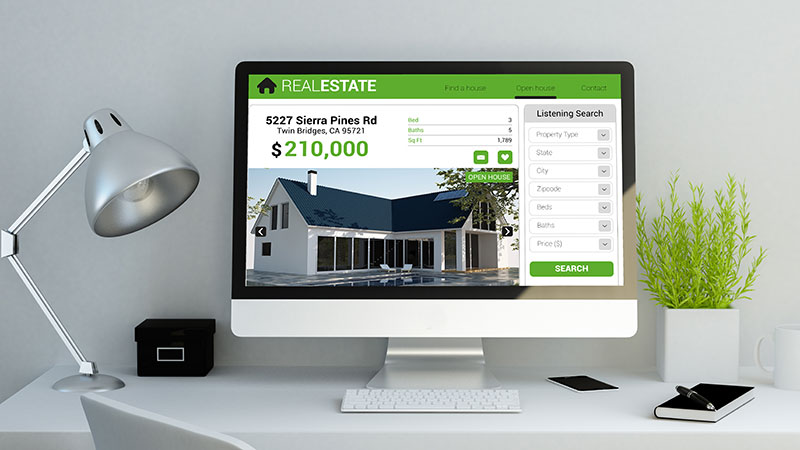 A realtor's website can be one of the most powerful real estate marketing solutions if it is informative and properly optimized. If an agent wants to boost their website ranking in Google, they must know that the quantity of content doesn't matter. What really helps is SEO optimization for every website page. And an optimized real estate blog can be the most effective solution for a site.
But what can a realtor share on a blog? Any insightful information that might help prospects to learn more — trend analytics, infographics, professional tips on the legal side of selling and buying properties, etc. All blog posts should be SEO-optimized by specialists, both texts and images-wise. It is best to illustrate the articles with unique visual materials such as virtually staged interiors, awe-inspiring exterior views, and 3D floor plans of real estate.
#5. Top-Notch CGI Solutions for Marketing Campaigns
Before

After
Considering how quickly the photorealistic rendering technologies are developing, it is high time for realtors to completely switch to 3D solutions and stop using physical staging. Besides the fact that real estate rendering services save realtors' money and time, the resulting images look like real photos. Thus, there's no point in wasting resources on actual staging and renovation.
There are several ways to get top-notch visuals for real estate marketing solutions. For instance, when selling vacant homes, realtors can ask CG artists to digitally stage them with matching furniture and decor. If it is about promoting an as-is property with outdated interiors and furnishings, it can also be virtually restyled in the most trendy style. For a full real estate makeover, CG artists can do both interior and exterior digital renovation. And if a realtor is struggling to make listings informative and client-friendly, they can replace complex 2D drawings with self-explanatory 3D floor plans.
The best way to make all aforementioned real estate marketing solutions work is to be proactive and authentic in your email and social media marketing, as well as invest your time and money in a professionally optimized website. Moreso, offering customers exciting experiences like 360° virtual tours is another hack that most real estate agents don't use to the fullest. And, of course, to work magic, you need to start using CG solutions that can improve properties without any physical staging and renovation.
Excited to try these solutions in your real estate marketing? Contact our client managers right now and get any type of photoreal virtual staging services to boost your campaigns!
https://virtual-staging.archicgi.com/wp-content/uploads/2021/07/real-estate-marketing-solutions-View05.jpg
350
800
luzina
https://virtual-staging.archicgi.com/wp-content/uploads/2020/04/archicgi-logotype-white-300x85.png
luzina
2021-07-01 16:30:27
2022-02-11 11:33:50
REAL ESTATE MARKETING SOLUTIONS: 5 TRICKS THAT WORK MAGIC