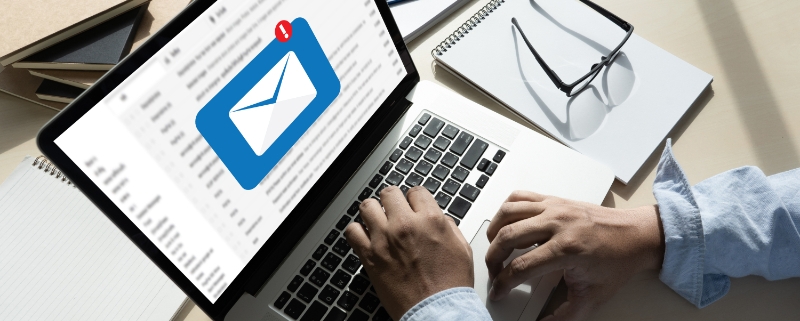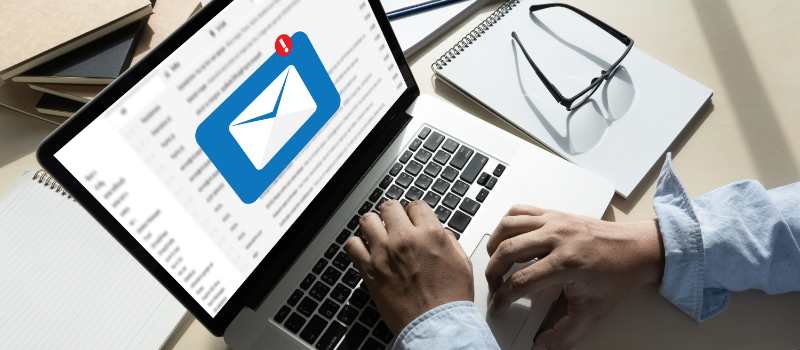 According to the National Association of Realtors, there are currently 2 million active real estate licenses in the USA. This means that competition in the market is very fierce so every potential client counts. Building lasting connections with customers is vital, so realtors have to be laser-focused when it comes to email marketing for real estate agents.
Most brokers and realtors are limited to sending out only formal newsletters and new listings. However, this is not the most effective email marketing strategy as it lacks consistency and informativeness. In order to make people interested in emails and remember the agent, one has to be creative and use time-tested tactics.
The marketers from our virtual staging studio keep their eyes on the ball in real estate email marketing. They've analyzed the latest trends and tools and are ready to share 7 must-do's for agents.
#1. Give People a Reason to Join Your Email List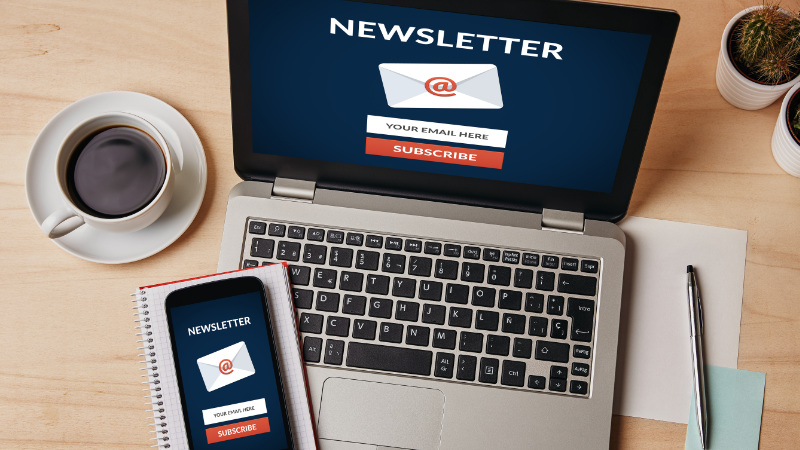 For starters, one of the major mistakes in email marketing for real estate agents is to expect all website visitors to subscribe to the newsletter once they see the subscription form. The truth is, users need to know what exactly they will get from the subscription before entering their email.
So to give people a reason to subscribe, realtors can use a call-to-action copy on a landing page like "Sign up to be the first to get exclusive offers!". Or, they can increase the number of subscriptions by giving people something free in exchange — a PDF guide "How to avoid the most common mistakes when buying a house", a private link to a hidden vlog, or an article with the latest market analytics. Also, this could be a free chapter from a book if the real estate agent has one.
#2. Make Client-Friendly Automated Sequence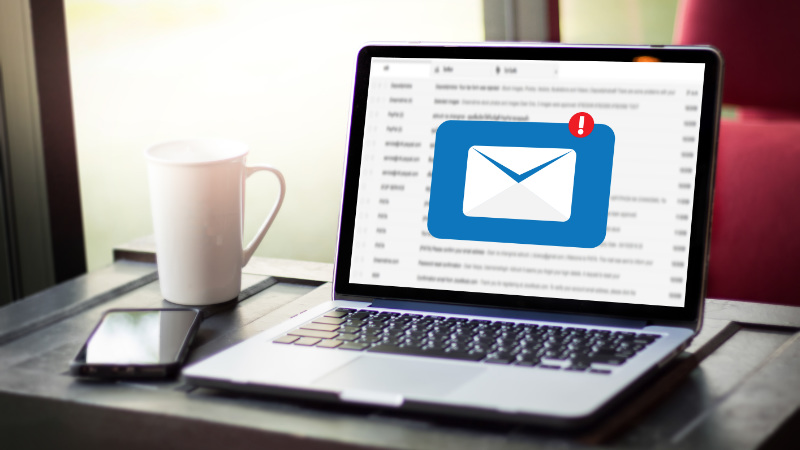 An automatic email is a message that a user receives right after they subscribed to the newsletter or filled the contact form on the website. It's one of the key components of email marketing for real estate agents and there's a ton of software that will help realtors customize it — Outreach, Mailshake, Quickmail, etc. 
As for the content for an automatic reply, it should be friendly and personalized. An agent can start with "Thank you for joining us" and add a call-to-action like "Explore all offers in your area" with a button. Apart from short motivational copy, such email requires a remarkable picture of the interior or exterior of the house so that the message doesn't go unnoticed.
#3. Stay in Touch with Former Clients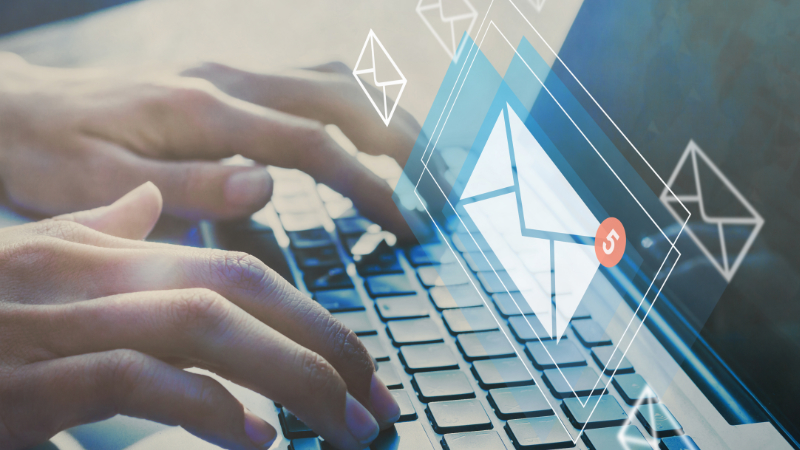 When building connections with new customers, real estate agents shouldn't forget about their former clients either. Even if a person has already bought a house and is not going to buy new property now, realtors shouldn't forget about them. Old customers might need to sell or buy another real estate in the future, or give a referral to their friends. 
According to NAR statistics, 41% of buyers turn to a real estate agent that was recommended by family and friends. That's why email marketing for real estate agents should be aimed to maintain strong client relationships with former customers. 
Such messages should be tailored specifically for those people who just bought or sold a house. A real estate agent can send new homeowners links to a blog with tips on house improvement and renovation, or share local news and events. For those who sold the house, a realtor can create a quiz to learn if they might need a new property in another area. So, to put it simply, if real estate agents want to get back to business with old clients, they should invest their time to nurture this target group.
#4. Send Out Warm Follow-Up Emails
Follow-up messages are an integral part of email marketing for real estate agents. When realtors meet potential clients at an open house or consultation, they should send them a warm greeting email right after their first contact.
To begin with, a realtor can provide potential customers with a brief bio and a link to their client testimonials, so that they can learn more about their agent. Also, one can add a link to their blog posts with tips on buying/selling homes, legal issues, etc. The message should end up with a link to all the listings, a call-to-action, and contact information.
#5. Invite Subscribers to Virtual Property Viewings
Recent studies prove that prospects aged 18 to 34 are 130% more likely to book a property when provided with a virtual tour. Because 360° view tours are interactive, using them is more exciting than examining static house photos in the listing. With a virtual tour, prospects can walk around the home and outdoor area, and zoom in to see every corner of the estate.
The interactivity is so attractive that it makes a virtual tour a perfect type of content for email marketing for real estate agents. A realtor can simply send out emails inviting clients to free virtual viewings, add a preview picture of a tour and a link to it right in the message. Who can refuse such an offer?
#6. Share Your Client Success Stories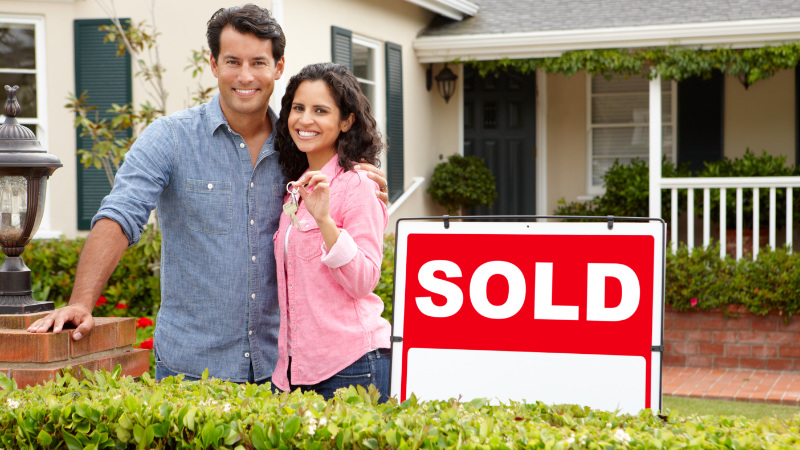 Prospects love other people's stories of successful home sales and purchases because they give something to relate to. Therefore, telling those stories is one of the most effective email marketing tips for real estate agents. One can use a photo of the happy owners in front of their new home and add their comments about the property search and a realtor. 
To enhance the message even more, a real estate agent can attach images of the house before and after the purchase made with virtual staging technology. This will emphasize how a vacant home can become super cozy as soon as it finds its owners.
#7. Provide High-Quality Visual Content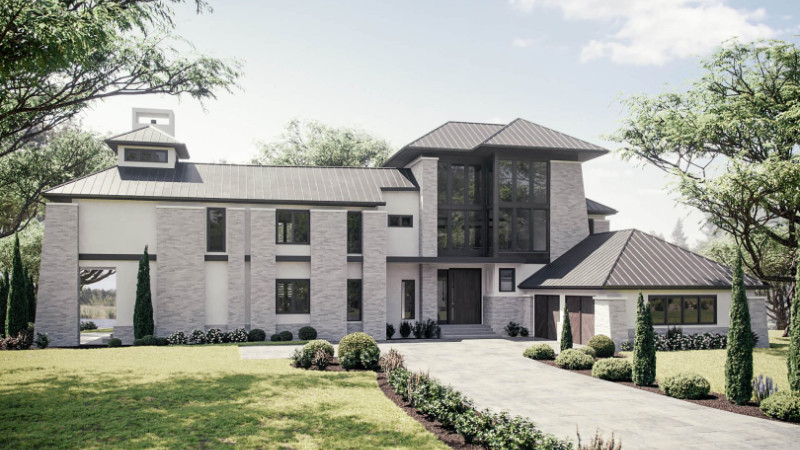 Quality photorealistic visuals are the best foundation for email marketing for real estate agents. Whether it's a newsletter with new listings or a Top Offers digest, all properties should look stunning in the images. It's especially important for as-is houses as they are not in perfect condition but still have to look attractive and viable. To improve them, realtors can order virtual staging and digital renovation from CG artists. The latter can also restyle any house for a specific target audience. 
The same applies to emails that lead to the realtor's blog. All the images must be of real properties and be clickable. This way, a real estate agent can not only illustrate the blog post with unique content but also boost listings they have.
Needless to say, virtual tours also have to be top-quality to provide prospects with an immersive and seamless experience. By clicking on visual markers in the tour, prospects can switch between different 360° cameras and rotate them to see the property from all angles. This way, CGI creates the effect of presence and makes online house viewing an exciting experience.
To build outstanding and successful email marketing for real estate agents, you have to think out-of-the-box and use client-friendly strategies. First, offer free bonuses to potential subscribers so that they will want to become a part of your community. Then, keep them interested with welcoming emails and useful content such as tips on real estate sales and renovation. You can also tell the success stories of those who bought and sold houses with your help. And don't forget to pay attention to former customers and keep in touch with your client base.  
Ready to boost your email marketing with CGI? By ordering our virtual staging services, you can get photorealistic property visuals for any type of email campaign!
https://virtual-staging.archicgi.com/wp-content/uploads/2021/06/email-marketing-for-real-estate-agents-View08.jpg
350
800
luzina
https://virtual-staging.archicgi.com/wp-content/uploads/2020/04/archicgi-logotype-white-300x85.png
luzina
2021-06-15 16:30:08
2022-02-11 11:56:03
Email Marketing for Real Estate Agents: 7 Must-Try Tips