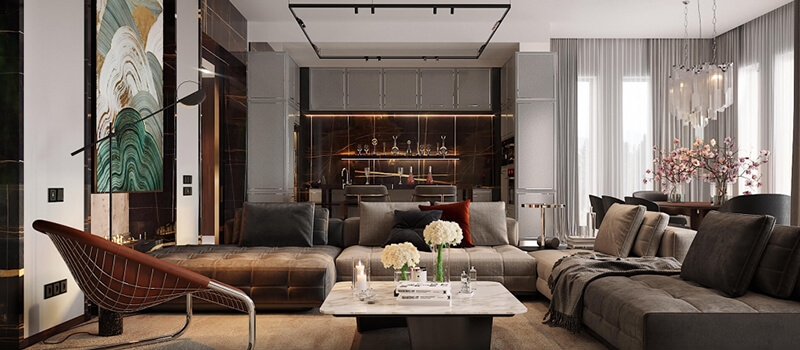 Virtual staging for real estate becomes more and more popular amongst Realtors who want to incorporate immersing visual technologies and make a listing a truly unique offer. Let's face it, the majority of houses look like depressive white boxes on listings. Promoting properties using photos of empty rooms is not an easy task because clients don't find those images attractive. Just a quick glance at a thumbnail of empty real estate makes potential customers go right to the next listing. As a result, a house stands idle for a long time and a Realtor loses money.
To impress potential buyers, Real Estate Agents have to figure out how to furnish rooms — they could be virtually staged or arranged physically. For traditional physical staging, Realtors have to hire a team, rent transport and furniture, in short, spend a lot of money. At the same time, a virtual staging company promises to provide photorealistic images for the reasonable price. But what opportunities does digital staging really gives to Agents, and how to increase sales with it? Here's how we recommend using virtual staging for real estate business.
#1. Virtual Staging Enhances Online Listings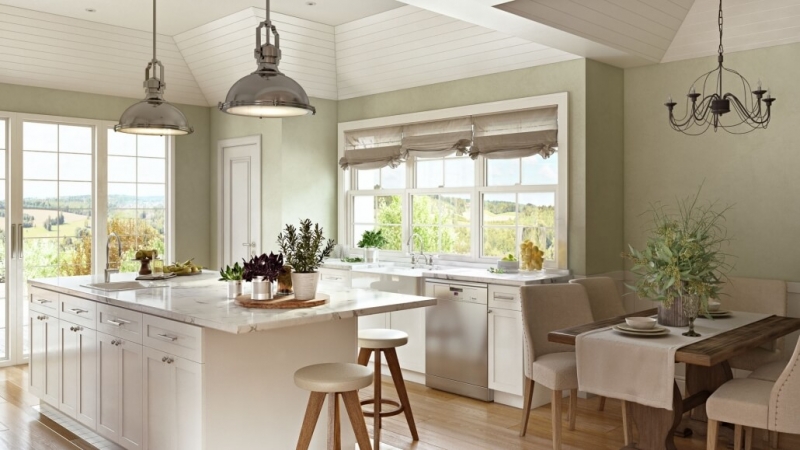 Surely, a listing with professional visuals looks convincing and attracts much more attention to a property than photos of empty rooms. Using virtual staging software, 3D Artists can create the warm, homey atmosphere by placing suitable furniture, adding plants and nice decorative elements to the interior. Looking at the CGI image made by a professional, one can never say it's not real because the light, materials, and textures are perfectly set up and work well together. As a result, pictures of fully furnished premises catch the eye of prospects that are clicking through listings and sparkle their interest at once.
#2. Virtual Staging Makes a Stunning Client Presentation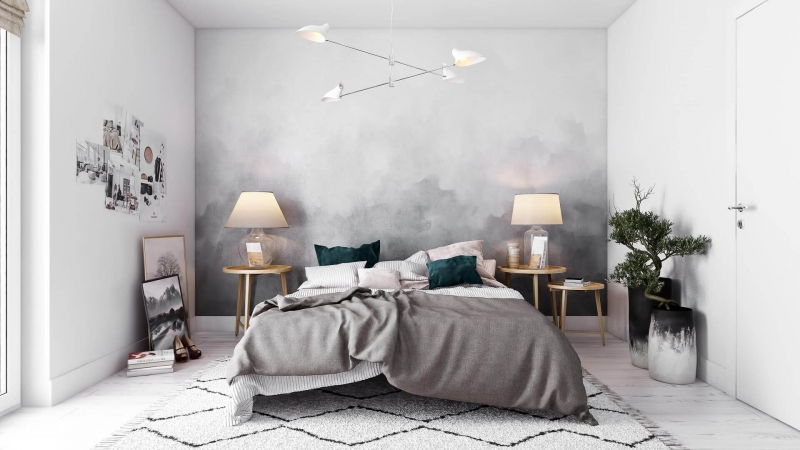 Without furniture, real estate looks abandoned, and its dull photos can't evoke any positive emotions from clients. Potential tenants can't envision themselves living in there, and don't get the vibe of a dwelling — so they most surely will reject the offer. It's such a pity when a comfortable house with good planning loses its marketing potential just because its pictures have no appeal. So what is virtual staging for real estate if not a solution? It shows the true potential of a property and creates a scenario of happy living for future owners. With photorealistic CGI images, Realtors don't have to use their eloquence to convince clients for purchase, because pictures of a beautiful cozy house speak for themselves.
#3. Email Marketing with Virtual Staging Boosts Client's Interest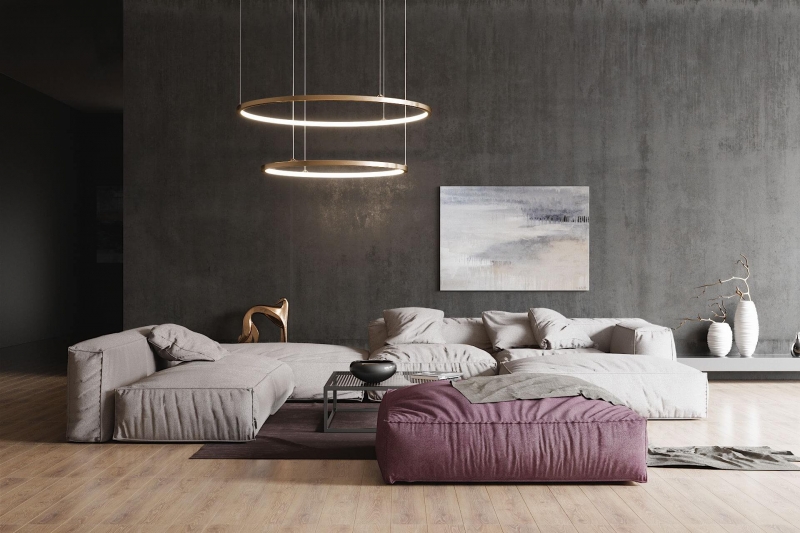 Email subscriptions help Realtors to keep in touch with their old clients and convert prospects into new ones. There are various ways to run email campaigns, but impressive images of real estate are, without a doubt, a key element of all of them. Drawings and photos of empty premises don't catch the eye, so there is a risk that people will unsubscribe after receiving first boring listings.
To get potential buyers interest, an Agent has to use high-quality pictures and build a convincing email marketing strategy. For example, it may include traditional newsletters about new properties that Realtors send to the customer base. Another option is to add more interesting materials such as highlights of the month, or tips on how to choose the best offer. Adding virtual staging for real estate as a visual element to emails will make them look more personal and convincing.
#4. Virtual Staging Works Perfectly on Social Networks
In order to stay on top of their game — Realtors need to be active on social media, building their brand and a relationship with potential customers. Using networks, Agents can get more attention to the listings and significantly expand their target audience. Also, being approachable in direct messages helps Realtors to get close with clients and create more open communication.
Moreover, the competition amongst Real Estate Agents is huge and one needs to invent their own style and attitude to stand out from the crowd. Professional high-quality visuals are vital in this real estate battle for clients. While competitors are posting drawings and photos of empty houses, advanced Realtors can use virtual staging to make GIFs, panoramas and promo clips to get all the attention of the audience.
#5. Offline Promo with Virtual Staging Attracts New Customers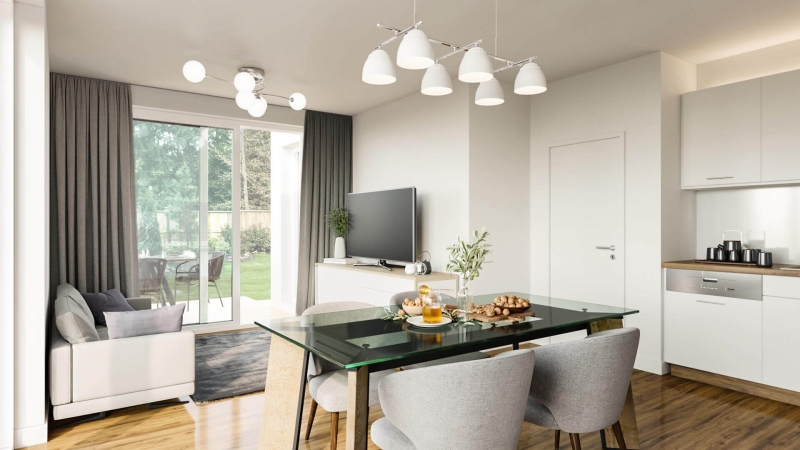 Virtual staging for real estate works great for print media. To stand out against tons of advertising in glossy magazines, a Realtor can order an article or an editorial material, instead of paying for an ad mockup. Bumping into an actual article while flicking through a magazine, readers won't just quickly skip it, as they usually do with ads pages, but stop and read it. By contrast with ordinary ads, a good article appeals to clients and inspires respect and interest for a Real Estate Agent. Also, prestigious media are very picky about visual materials, but an advertising article with virtual staging will look no worse than their popular editorial content.
In addition, Realtors can use virtual staging for printing their business cards, promo booklets, and real estate brochures for better presentation. Moreover, outdoor advertising such as billboards and banners is an excellent tool that provides massive coverage. And with stunning images this ad will draw even more public attention to real estate on sale.
Thanks to new digital technologies, Realtors don't have to spend all of their money, time, and efforts on traditional furniture arrangements to impress clients. For instance, ordering professional virtual staging for real estate from our company, they will get 100% photorealistic images of a cozy, stylish house for about 60$ for dozens of pictures. Reducing expenses on visuals to such extent, Agents can spend more money on real estate marketing using CGI images for client presentations, online and offline promo, social networks, and email campaigns.
Try our virtual staging services for your marketing campaigns. We will help you to catch the eye of potential clients and stand out among countless competitors on the busy real estate market.
https://virtual-staging.archicgi.com/wp-content/uploads/2019/08/virtual-staging-for-real-estate-5-ways-to-use_View01-e1586945063800.jpg
350
800
luzina
https://virtual-staging.archicgi.com/wp-content/uploads/2020/04/archicgi-logotype-white-300x85.png
luzina
2019-08-08 16:30:31
2020-04-15 10:04:30
VIRTUAL STAGING FOR REAL ESTATE: 5 WAYS TO USE IT