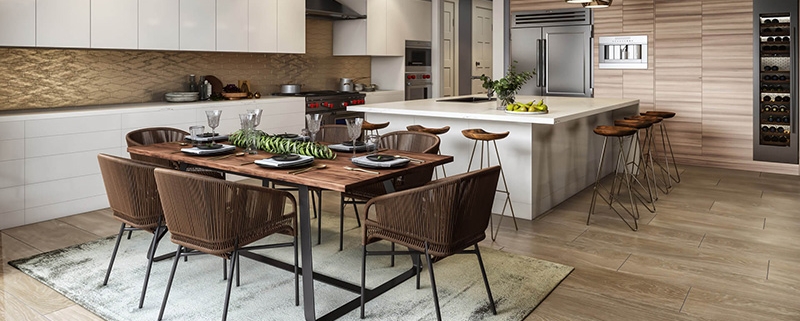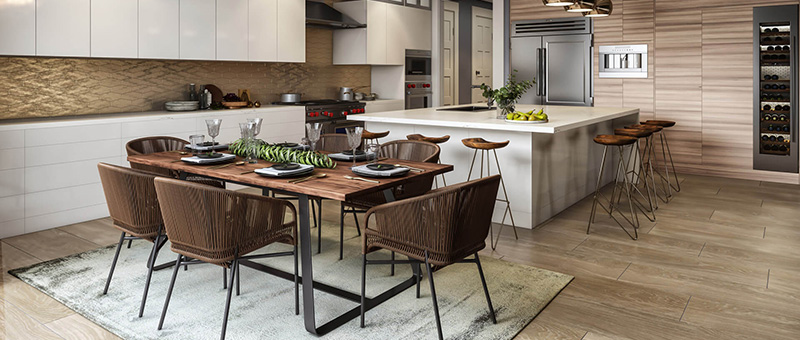 Virtual staging allows remodeling empty apartments that are problematic for realtors and real estate marketers as they don't showcase property in all its glory. Unlike physical furniture arrangement, virtual apartment staging is a fast and budget-friendly option. Moreover, 3D visualization lets imagination soar. For skilled CG specialists, a vacant home is a blank canvas on which they can create astonishing digital staging with the help of CG software.
Digital staging and remodeling is a modern solution and it should be used to its fullest. To impress prospects, one needs to understand what people expect from the listing and what concepts they'd like to see the most. Let's take a look at the best virtual staging solutions to understand 5 reasons why prospects love staging and take advantage of this knowledge.
#1. Digital Staging Showcases an Apartment's Layout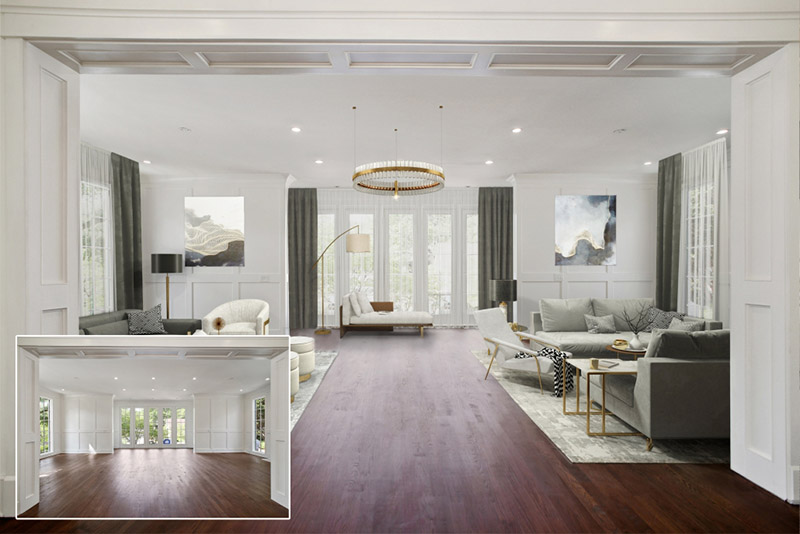 Just put yourself in prospects' shoes and it will become obvious that photos of empty real estate are confusing and absolutely uninformative. In fact, for potential buyers, those are just a bunch of white boxes that are merely called rooms. Therefore, looking at this type of listing content, prospects can't understand the proportions of the premises and even the layout itself.
To help customers figure out the layout, it's crucial to demonstrate the furniture arrangement for each room. This way, prospects will be able to envision how many bedrooms are in this home, whether they can allocate a place for home office or a gym, how big is the closet, etc.
Overall, virtual apartment staging for listings allows prospects to have a complete picture of the property. Thanks to that, they are well-informed and more inclined to come and see real estate with their own eyes. This way, they turn from leads to potential buyers in no time.
#2. CG Staging Creates a Sense of Livable Home
Before

After
Unlike listings with photos of empty rooms, the most realistic virtual staging gives prospects a sense of home and creates a certain scenario of the living space. But first, you need to outline your target audience and adapt the listing for their needs. Looking at the photos of the fully furnished apartment, potential buyers can understand what the purpose of this property is and if the house is suitable for their lifestyle.
For example, when a large family is searching for a new home, they expect virtual apartment staging to showcase the spacious kitchen with a dining zone and rooms that could be possibly turned into a nursery or kids' room. No need to mention that a bachelor businessman or DJ will have an opposite idea for their apartment.
#3. Virtual Apartment Staging Inspires Future Design and Furniture Arrangement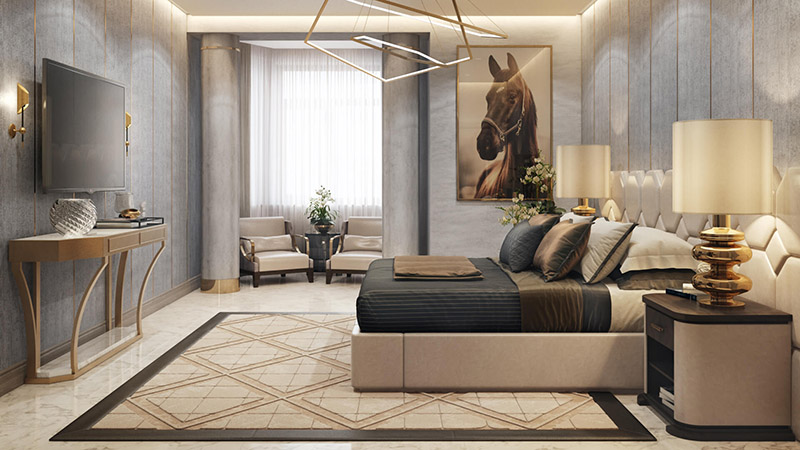 Surely, not all buyers have money to hire an interior designer and order a design immediately after moving. Therefore, they usually start decorating the apartment themselves. And, let's be honest, sometimes people just buy tons of stuff without knowing where to put it and why they bought it in the first place.
In such cases, having stylish digital staging as an example, buyers can repeat some decorative trends and hacks they liked for their new interiors. Thus, virtual apartment staging not only showcases the potential of real estate but also inspires prospects with creative ideas for future renovation and furniture arrangement.
#4. Interactive Virtual 360 Tours Can Replace Actual Apartment Showing
The most important feature of CG for real estate is that it provides both static and motion tools for the property's presentation. Using a virtual 360 tour, prospects can walk around the apartment without actually visiting it and scrutinize all its premises. This option allows users to understand how spacious the estate is and if it really meets their needs without even visiting it.
With virtual 360 tours, prospects can control the showing process themselves, for example, move faster or more slowly, revisit certain rooms multiple times and even zoom in some interior elements to examine them closer. And considering that most of us are in isolation and a lockdown now, a virtual 360 tour is the only way to see the apartment and share property viewings with the whole family while staying safe.
#5.  Virtual Staging Imagery Works on Any Device
Before

After
According to National Association of Realtors, 73% of prospects prefer home searching via smartphones and tablets. And who can doubt that since we all are practically eating and sleeping with our gadgets in our hands? This statistic means that any type of imagery used for real estate listings should be user-friendly and compatible with any kind of device.
That's the moment of glory for virtual apartment staging, i.e. it provides various static and motion solutions that are gadget-friendly. Such options as a virtual 360 tour, a 3D floor plan, videos, animations, and before/after sliders can be easily uploaded to online-platforms, realtor's website, and social media. Therefore, prospects can select a new house and apartment using just their phones. Who wouldn't like it?
Virtual apartment staging is a convenient solution that works not only for realtors by saving their money and time, but for prospects as well. Using digital staging, potential buyers can examine apartments on any gadget, walk around the property, with the help of virtual 360 tours, and even get inspiration from virtual interiors for their own future apartment design.
Want to attract prospects' attention to your real estate listings? Our virtual staging services will enhance the property presentation and boost your sales!
https://virtual-staging.archicgi.com/wp-content/uploads/2020/05/virtual-apartment-staging-for-prospects-View04.jpg
340
800
luzina
https://virtual-staging.archicgi.com/wp-content/uploads/2020/04/archicgi-logotype-white-300x85.png
luzina
2020-05-29 16:30:38
2020-05-26 11:33:28
VIRTUAL APARTMENT STAGING: WHY REAL ESTATE PROSPECTS WILL LOVE IT