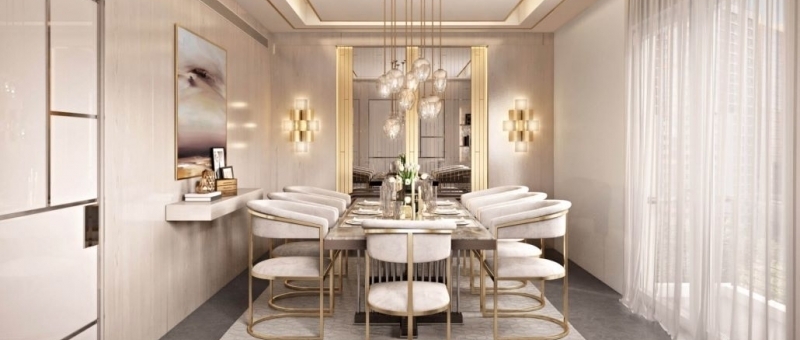 In the real estate business, realtors know that the exposure, price, and presentation of a home boost its salability in the market. It takes time to make it presentation-wise though. Furthermore, agencies that still use physical staging know how cumbersome it is and how it can sabotage the listing process. In the meantime, some have discovered pro virtual staging. The technology has removed the physical hassle from the equation and streamlined the whole process of marketing properties online. As a result, they are sold out faster and with less friction from both sides. It is crucial in today's race for client satisfaction. 
To show how 3D home staging can help real estate business and make it clear for entry-level users, here are 7 differences that allow it to stack up against the physical staging.
#1. Time Advantage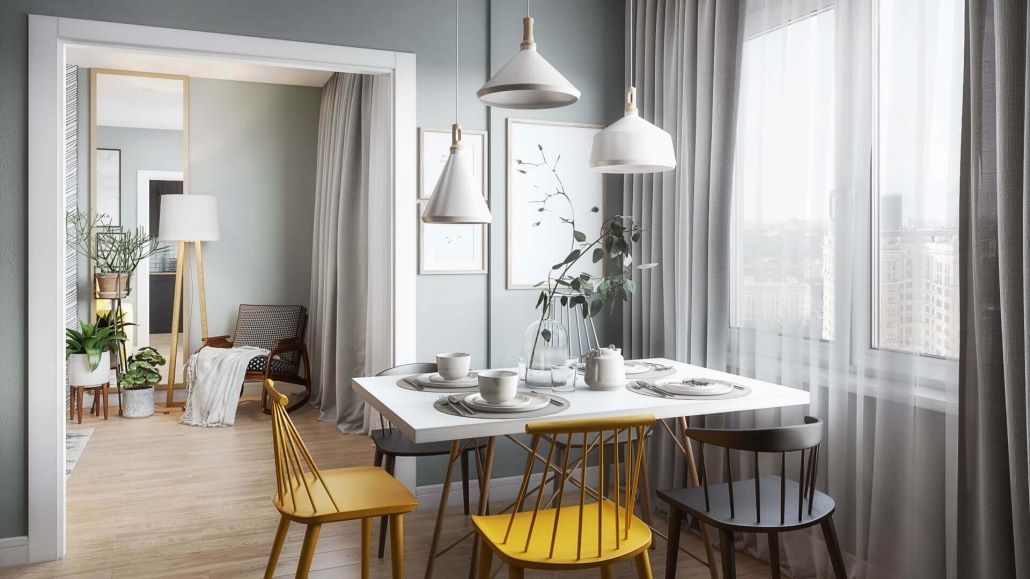 Physical staging is a complicated process. For example, if the property is on sale, first the homeowner or a realtor does some prep work. It implies scrubbing down the house to make every nook look clean, decluttering, and depersonalizing rooms. Or, if it's an empty house, realtors need to get some furnishings brought inside and then stage it with the help of a pro home stager. Also, they need to hire a pro photographer. Plus, nowadays, potential buyers want to see the house's landscape around. So, this area must be straightened up and photographed as well.  To sum up, it takes so much time and effort to organize a one-time shooting. 
On the other hand, 3D home staging only requires some design references and specifications from the client. Usually, the work is done here within 2-3 days. Some companies even provide a set of CG photos within a 24-hour turnaround. One thing is absolutely clear here – it allows listing the object way faster than the traditional staging. 
#2. Money vs. Value Ratio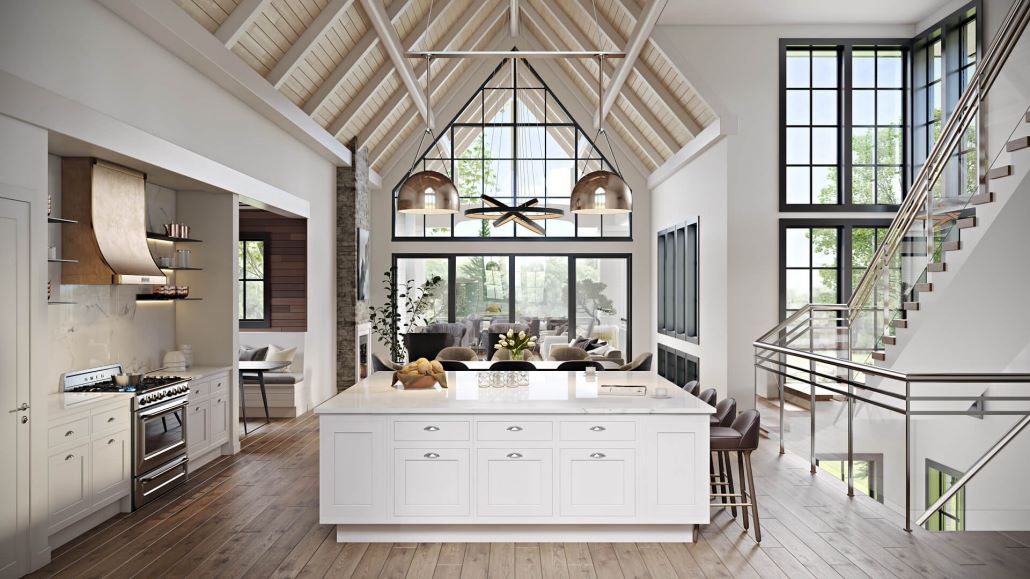 To convert the above-described processes into money equivalent will prove that physical staging is also a costly enterprise. Renting furnishings, having them delivered to the object's location, and hiring a stager and a pro photographer just for one sacred photo shoot might not be financially justified. Herewith, when it's about real photos, there's no guarantee for 100% satisfaction, unless Photoshop is involved. 
On the contrary, with 3D home staging, there are just up to 2 specialists who are involved – a 3D artist and a 2D graphic designer. Often, one skilled professional can do both tasks by themselves. On top of that, instead of one design concept, they can offer multiple ones to highlight all possible benefits of the selling property. For example, a house can be made in two styles for different audiences – the Mid-Century Modern for Baby Boomers and Urban Modern for Millenials. The styles can be easily and quickly modified upon request and with little payment. 
#3. Diversity Of Design Offers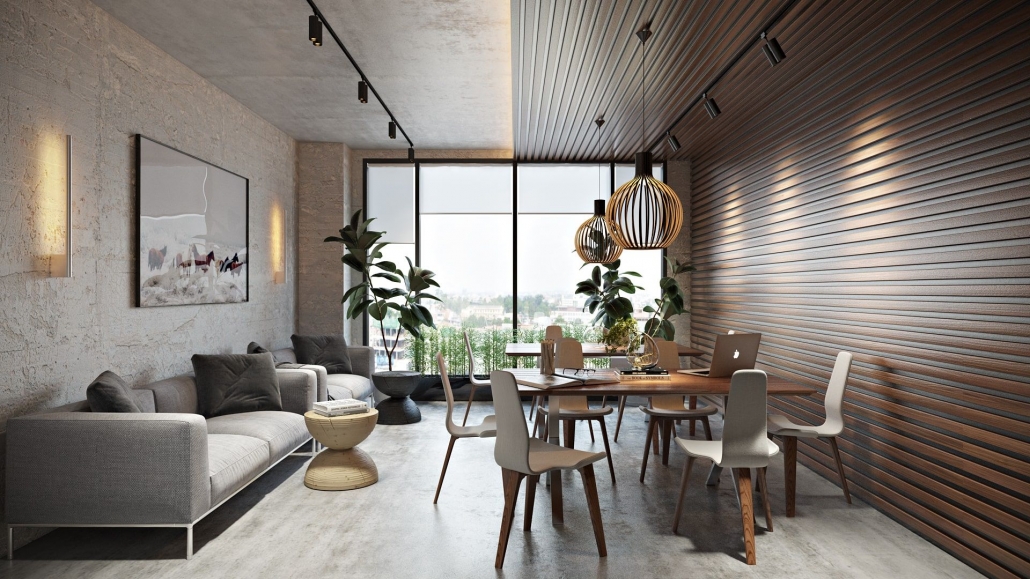 Due to the complexity of photo shootings, realtors cannot afford multiple interiors and exterior solutions to a single house. Usually, it's just one about a certain house that is listed. But 3D home staging has fewer limitations here. 3D professionals can create different styles for a home by the tastes of the target audience in the area if needed. 
For example, living spaces can be designed for entry-level residents or seniors, child-free couples, or extended families – again all with the same one house. Virtually staged interiors can be tailored in a way to appeal to the potential buyer's needs and wants and resonate the minute they see the images. 
#4. Interactive Experience with Real Estate
As earlier described, 3D home staging is not about pictures that look as realistic as actually real ones. It's also about immersive, an interactive virtual tour around the house. 360° digital tours are built on rendered 3D models of the whole house. By switching and rotating a camera, 'visitors' examine every corner and zoom every detail in it. How convenient it is – prior to any showing and even talk with a realtor to walk virtually inside a future 'sweet home' and interact with it! People can view it from many angles, assess and make a decision if that's the fit for them in the first place. This is what this technology offers. 
#5. Tailoring to The Preferences Of the Target Audience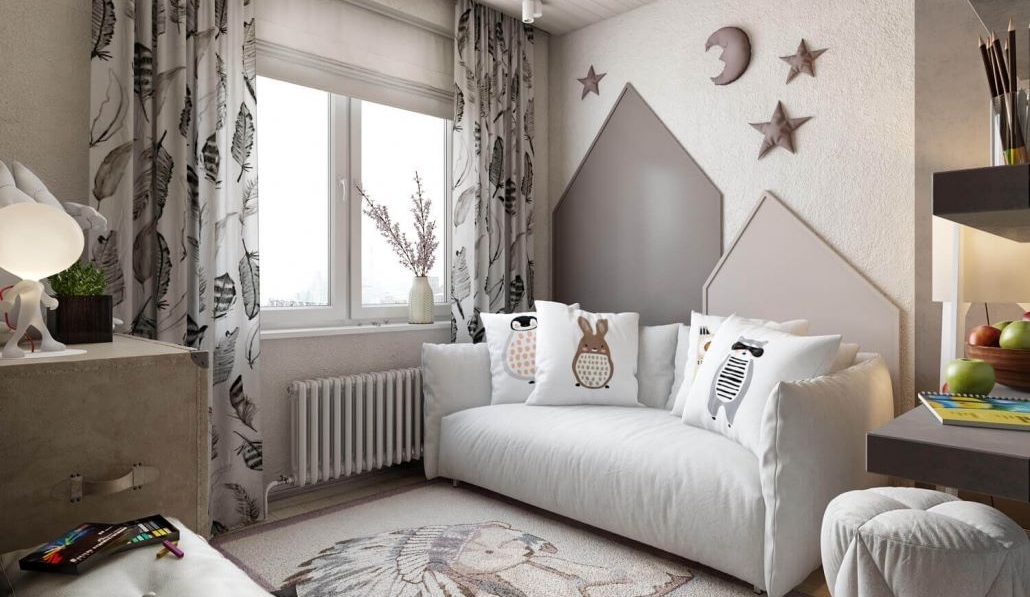 Customization is the number one trend to stay ahead in any business noways. The more the client is satisfied, the more they are loyal to the company and "faithful" to it. The same principle works here. The physical staging does not allow the diversity of interior solutions that would expand the buyers' vision of the object. 
Digital home staging, on the contrary, can be done in a way that includes people's basic needs. For example, a nursery or special installations for seniors as well as transport interchange and recreational centers, if landscape design is considered to be listed as well. Therefore, 3D home staging when being absolutely identical in quality to real photos yet allows way more opportunities to meet people's specific needs. As a result, realtors create a better customer experience for potential buyers.
#6. A Solution for Selling As-Is Property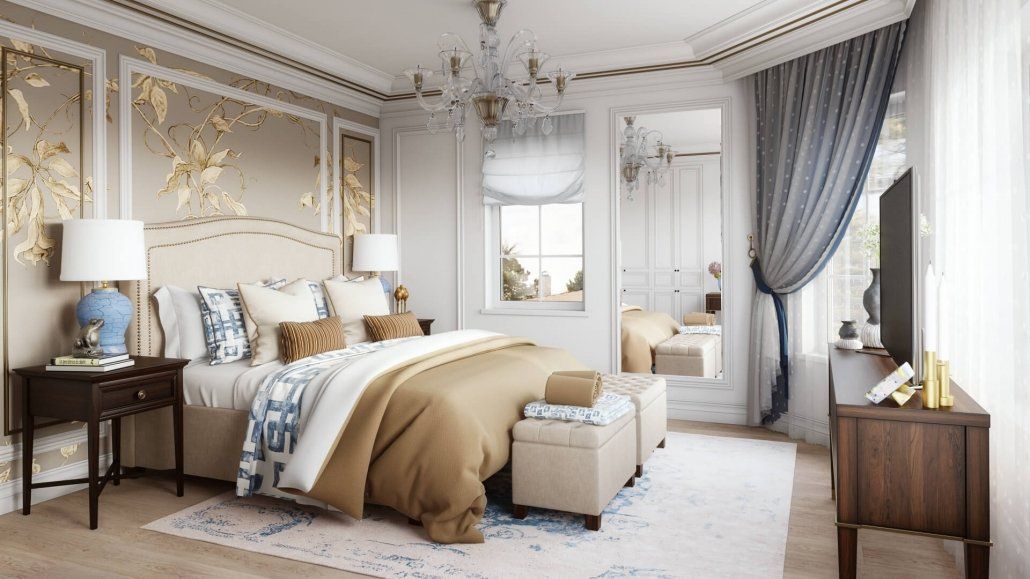 In 2019 approximately 5.34 million of existing homes were sold in the United States, according to Statista. Thus, selling as-is property is still mainstream tough. However, prepping such a property for sale and making it attractive might be a challenge for realtors, as for homeowners. The latter do not want to invest in repairing the house they are rushing to sell. Realtors, from their side, face again the challenge of decluttering the rooms and making the building sale-wise. Herewith, removing old stuff or worse renovating it a bit takes time, effort, and financial inputs that risk not being paid off. 
Luckily, 3D home staging software works wonders here. First, 3D specialists can virtually declutter spaces to show their width and potential for further modifications that a future owner will take up. Second, they can renovate and restyle the house and lend it a look that won't discourage potential buyers but show hidden advantages. To make it short, at present, digital home staging solutions for this kind of property are a super powerful tool to market it effectively.
#7. Digital Friendliness
When it's about 3D home staging, it's not just about lovely digital photos of interiors. It's about different formats that can be integrated or embedded into any sale online platform. The technology includes videos, virtual tours, entertaining sliders, and 3D floor plans. They fit in ideally social media, official websites, or even such platforms like Zillow. 
Moreover, according to the National Association of Realtors, 73% of property buyers use mobile devices when surveying listings. In this context, any of the above virtually staged material is mobile-friendly and well viewable online.  
#8. A Budget-Friendly Option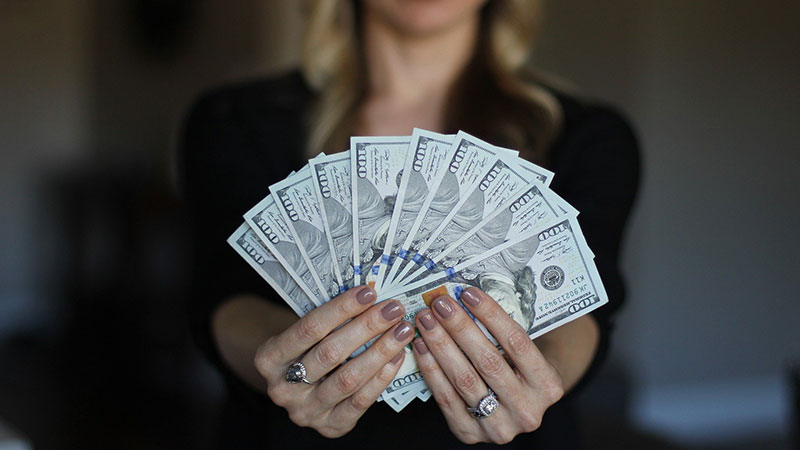 Choosing physical staging, a realtor must be ready to spend a great deal of money. Firstly, they need to rent or buy furniture, then hire movers twice to deliver furniture to the location and take it back after the property is sold. Besides, a real estate agent has to pay fees to the staging agency, photographer, and assistants. All in all, the physical arrangement is a very costly endeavor.
In turn, virtual staging is done by a small team of CG artists who work with 2D and 3D software. Therefore, they don't need physical furnishings and additional staff to make a complete house transformation. Also, client-oriented virtual staging firms provide 2 rounds of free revisions. Of course, free adjustments are out of the question with actual staging. Thus, the reasonable cost is one of the main benefits of virtual staging over a physical one.
3D home staging has revamped the way the listings are being prepped. Now, it is way faster and less expensive, allows more customization and better client experience, and provides more diversity and convenience of use. To make a conclusion, it is a no-brainer for those real estate agencies who want to be on top of the game. 
Feel like enhancing your new coming listings to make them more sale-wise? You're in the right place. Pitch our team to get A-class virtual staging services right now!
https://virtual-staging.archicgi.com/wp-content/uploads/2020/05/3d-home-stages-7-differences-view001-e1588603055771.jpg
340
800
kncffounder
https://virtual-staging.archicgi.com/wp-content/uploads/2020/04/archicgi-logotype-white-300x85.png
kncffounder
2022-10-03 16:23:04
2022-10-03 01:28:06
3D HOME STAGING: 8 DIFFERENCES FROM THE PHYSICAL ONE