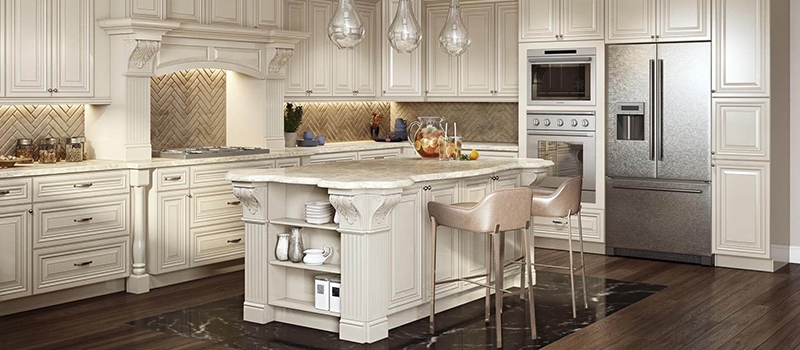 Virtual furniture layout for real estate becomes more and more popular amongst realtors thanks to its limitless opportunities to enhance interior design without spending tens of thousands of dollars on a renovation.
When it comes to a home makeover, real estate agents need to spend a lot of money to prepare a property for sale. Doing physical staging costs a fortune, especially if one wants to follow all the latest design trends and choose more high-end furniture. Moreover, hiring a designer and photographer to take professional photos of real estate is even more expensive. All in all, not many agencies are ready to spend so much of their budget on such a thing if there is an alternative.
Thankfully, the virtual furniture layout made by CGI studios is a convenient option that can both improve the interior design of a property and save the budget. Learn how virtual staging can help to renovate the object for the listing's images.   
#1. Change Furniture Layout
Adding CG furniture and decor to a photo of an empty room costs less than a full-scale physical staging as it's more time-consuming and complicated than filling an empty image with the ready-made 3D models. Moreover, changing the furniture layout virtually is an endless opportunity to experiment with different arrangements of space. That way, realtors can adjust the interior design to every prospect's preferences. On top of that, with each new variant of virtual furniture layout, a real estate object looks different and refreshing on listings as if it's a completely new offer.
#2. Try Different Styles for Furniture and Decor
Before

After
Often, a house's finishing is in a good state, but the furniture is old-fashioned or just tacky. Let's say, previous tenants had a bad taste in decorating rooms and mixed incompatible design styles. Virtual furniture layout services can help to fix such problems by creating any interior elements a real estate agent wants to try. Moreover, 3D artists in virtual staging studios usually are quite knowledgeable in design styles and can make the most trendy interior one can think of. Even the most luxurious and extravagant furniture and decor are not off-limits for virtual staging service comparing to sky-high prices of such products in real life. 
#3. Update a Shabby Interior Design
Before

Virtual Renovation

After
Sometimes, real estate agencies have objects with a lot of space and well-thought room layout, but the design is so seedy that it needs an immediate renovation. Due to a shabby interior, no matter how to take a picture, the result is unappealing. In such cases, prospects just overlook the potency of the property being turned off by the run-down look of it. Needless to say, a full-scale renovation will cost a fortune, while it's not even a guarantee of success. Hence, virtual furniture layout and renovation are the best way out which is both effective and cost-saving.
#4. Transform an Old-Fashioned Design into a Modern One
Before

After
Another regular problem realtors deal with is old-fashioned designs that were maybe popular when previous tenants bought or rented a property but are way out of trend at the moment. Making a makeover is a pricey option and a tiresome process that will not necessarily cover all the spendings in the future. Making a virtual restyling is a much more effective, creative, limitless yet budget-friendly service that can help agents update the overall interior design of the real estate. 
#5. Choose a Custom Furniture Layout for Each Client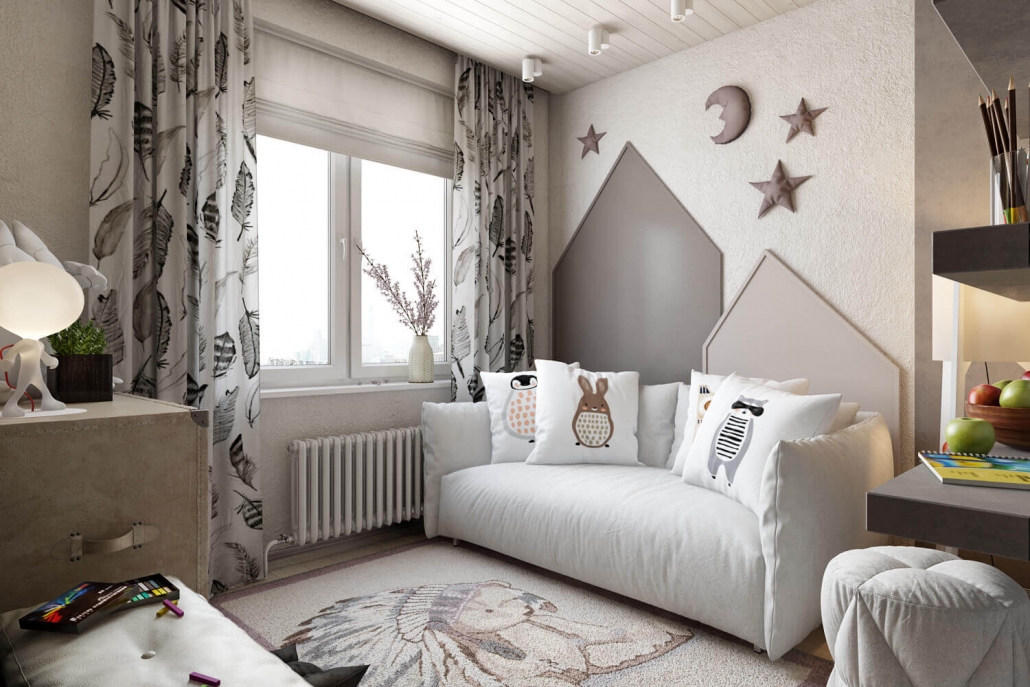 The virtual furniture layout allows for a lot of easy changes and adjustments to the property's interior. In this way, real estate agents can make their offers more personalized, which is always more effective than "one for all" kind of options. For example, realtors can order virtual layout with a kids' room and playground for a family with children. If the prospects are a young couple that is building the careers but wants to maintain healthy activities and routines, then adding a gym or pool to digital furniture layout is a perfect way to interest them in the offer.          
Thanks to new CG technologies, realtors don't have to spend all of their money, time, and efforts on traditional furniture arrangements to impress clients. For instance, ordering professional virtual furniture layout for real estate renovation from our company, they will get 100% photorealistic images of a cozy, stylish house for about 60$ for dozens of pictures. As a result, you can get awe-inspiring CG pictures, indistinguishable from traditional photos.
Want to boost the conversion of your real estate listings of a website? Order our virtual furniture layout services and engage the targeted audience with no troubles.
https://virtual-staging.archicgi.com/wp-content/uploads/2019/12/virtual-furniture-layout-5-ideas-for-renovation-view-e1586941360409.jpg
350
800
vysotskaya
https://virtual-staging.archicgi.com/wp-content/uploads/2020/04/archicgi-logotype-white-300x85.png
vysotskaya
2019-12-09 16:30:59
2020-04-15 09:02:45
VIRTUAL FURNITURE LAYOUT: 5 IDEAS FOR REAL ESTATE RENOVATION