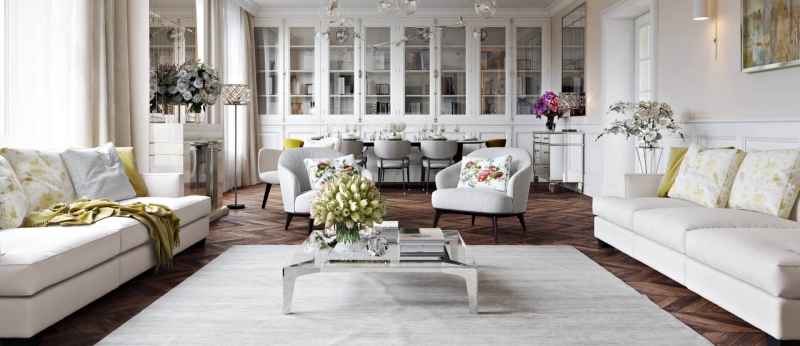 A lot of real estate professionals are asking themselves what exactly wins a customer over and makes a saleable design. In reality, a dozen realtors and real estate marketers resort to a generic perspective in terms of clarifying a client's desires. The secret lies in teensy details, which make the decision themselves. Read on to get to know 7 exceptional home staging ideas to enhance your competence!
#1. Get The House Squeaky Clean To Sweep Clients Off The Feet
Before

After
One of the pivotal staging ideas is to do rigorous cleaning up both inside the house and at the backyard. It is not even a staging idea so much as an uncompromising rule. Stained wallpapers or chipped-off tile will definitely leave even the most loyal client with a very unpleasant aftertaste.
Fixing a driveway, mending the doors and doing a paint job is a common occurrence when it comes to a presale preparing, but it is usually a long-drawn process. It takes a considerable amount of time, but the house representing cannot wait any longer.
In such a case, virtual staging is an indispensable resource. With its help, it is possible to not only trim areas of concern but also add some extra details, which for the time being are non-existent. In addition, artificially mowing or making a neglected lawn green and removing trash bins off the picture is a great way to do away with these boring old eyesores in a wink.
#2. Make Customers Do A Double Take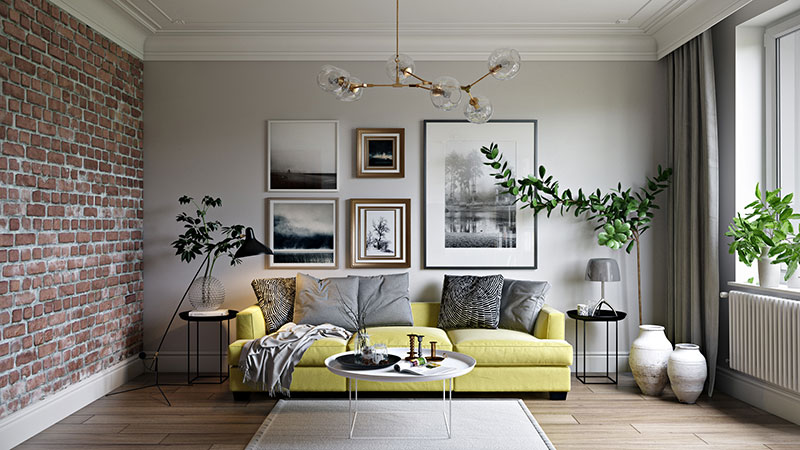 With respect to proper initial impression provision, the next home staging idea is to introduce the house mood to a client in the graphic details. The trick is not to overdo it, which will be described in the next home staging ideas of the list. For instance, get a couple of welcome-rugs to place at the front door or a mood-creating string of lights to put up on the façade. However, buying these ancillary yet futile later things is avoidable.
These small details are often forgotten in physical staging but can make major differences in initial impression at a house presentation. Using virtual staging exceeds every possible expectation. Whatever pattern or element is needed, it can be effortlessly downloaded from a library. Apart from adding some character, it also does not clutter the house up, as outlined in other home staging ideas below.
#3.  Let Clients Get Out Of A Gray Area
Before

After
No one wants to see someone else's stuff in their soon-to-be family home. Old bikes, garage tools and bulky clothes boxes in the loft do not enchant potential clients. However, owners sometimes resist parting with this stuff to the bitter end of moving, which significantly reduces the chance of fast estate selling. 
One of the most innovative home staging ideas will be virtual removing of undesirable objects. There is no need to seek loaders, cleaners, waste lots of money and most importantly time; now stuff carrying and furniture replacement can be done digitally in a matter of minutes.
A similar statement could be made about necessary things. House is for sale, but owners concurrently live in there, as is usually the case, thus showing all the storage space cannot be carried out at the highest level. It may seem insignificant; nonetheless, it is a number-one aspect for customers to plan the available space out. As long as cleanliness and junk were stipulated, it is time to take on staging ideas for home, which will certainly be some assistance with various marketable house details appearance.
#4. Make Sure A House Feels Like Home
A crystal-clear and shined uncluttered house is an excellent basis; however, there is a sense that something is off. It is a well-known fact that people buy from people, and buying plain walls is not the thing they will have a soft spot for. First of all, even the tiniest points need to be taken care of. Those can reinvent the design by bringing humane coziness to the house: crunchy flowers, a fully catered table and a favorite TV show.
Another one of the home staging ideas is to add some charm and snugness to a habitual house. This makeover concerns not only luxury real estate and luxury homes. With the assistance of virtual staging, even backyard and façade will not be left the same. To create a family-friendly festive atmosphere try igniting a fire pit, set a virtually staged barbeque spot, plant flowers or even place a pool. Stay tuned for a couple of design management staging home ideas!
#5.
Consider Adapting In A Number Of Brilliant Ways
Before

After
Not every customer can be pleased, and physical staging is not a great plan for doing that. Virtual staging services can overhaul any type of real estate, even if the house is in a notable bohemian style or has a fancy shabby chic type of design. Adding miscellaneous style elements as well as keeping it simple would be advantageous if it is aptly done. That is one of the next home staging ideas.
A 3D artist can refurbish even the most peculiar walls into something neutral, which maximizes the chances of real estate sales. Or vice versa, an individual design can be carefully thought-out if clients have deeply entrenched tastes. By means of virtual staging, clients get top-notch service, to say nothing of saving time, energy and money.
Former personalization should be taken out or significantly moderated when it comes to bedrooms and kids' playrooms. Color scheme and furniture may be left the way they are or may be entirely changed to age and gender-neutral samples. This is also can be easily accomplished with digital staging as soon as you need it.
#6. Surprise To Make Clients Full Of The Joys Of Spring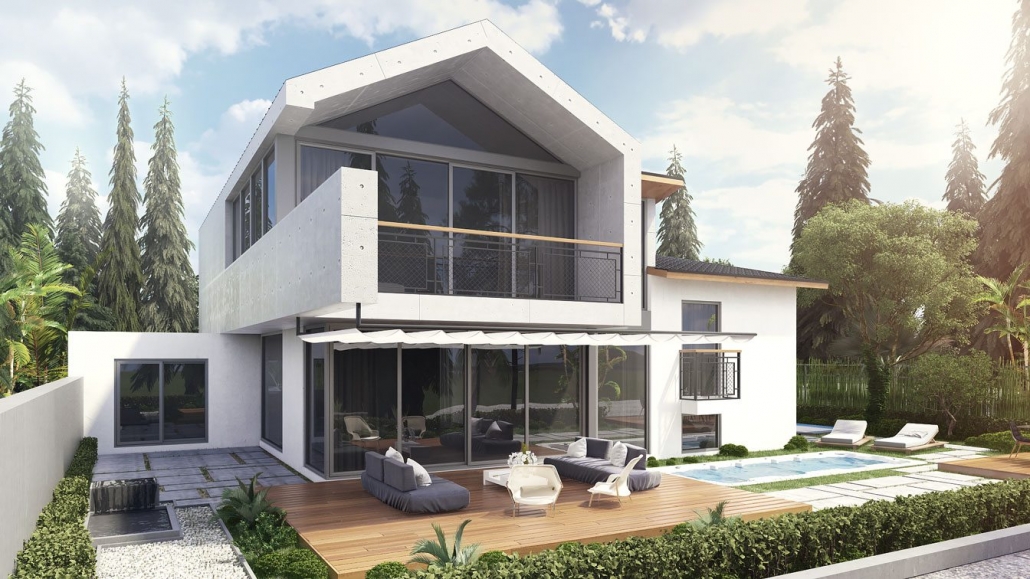 Consider experimenting with one of the most up-to-date home staging ideas, depending upon the location. Picture this: now it is possible to depict a house in rain or shine or in any season you want, whether it is snowy cozy winter or lively blooming summer. Owing to rendering estate agents no longer have to take the same old pictures a million times a year. In addition, getting a brilliant showcasing opportunity for their customers is no small thing.
Adding Halloween, Christmas or Thanksgiving decorations also goes a long way towards demonstrating family-friendly vibe of estate. At the end of the day, people buy a home atmosphere, and only then a dwelling place. Virtual staging does this process a good turn, by giving an opportunity for painless wish fulfillment.
#7. Approach Finishing Touches With Caution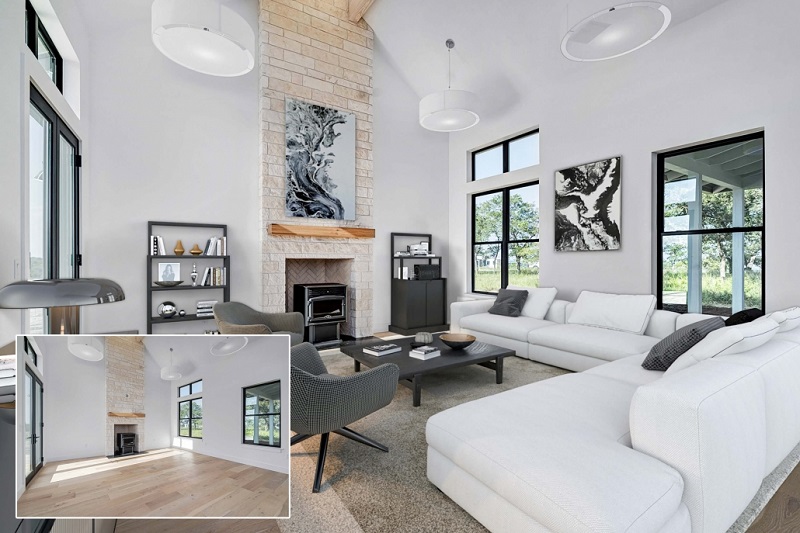 Last but not the least, a lifehack on the list of home staging ideas is interior embellishment with pops of color. Undoubtedly, a minimalistic and lived-in balance should be kept wisely, where day-to-day stuff does its job. Bringing show-white towels to the bathroom, placing eye-catching throw pillows to the living room sofa or leaving a fresh lemon bowl at the kitchen are marvelous ideas to lure the client's attention.
Virtual staging makes it feasible to bring natural light to the interior by "hanging" mirrors in the right spot, which increases the visual effect of expanded space. All is fair when it comes to providing outstanding services. It should not be forgotten to switch personal photos to matching pieces of art, in order to reduce the lived-in effect and increase dainty neutrality.  
As the old saying goes, the devil is always in the details and real estate business is no exception. Proper use of the aforementioned staging ideas will greatly contribute to the premises' market without any shadow of a doubt. In order to keep pace with field leaders, advanced up-to-the-minute technological solutions should be given due consideration.
Using virtual staging services is an excellent way to provide yourself with an indispensable consistent method in today's business strategies. Feel free to contact us and get remarkable renderings to make your sales go sky-high! 
What is virtual staging?
Virtual staging is a digital remodeling of the property photos. It may include adding furniture and decor, i.e. digital furniture arrangement, as well as a full renovation of interiors and exteriors.
How virtual staging is done?
Firstly, 3D stagers build a 3D scene and set up cameras and the exact angle that the original photo was shot. Secondly, they carefully select 3D models of furniture and decor and put them into the scene. After that, 3D experts apply textures, set up the light and proceed to render. The last step is cutting out the rendered furniture set and pasting it into the original image.
What are the main virtual staging services?
The key virtual staging services are virtual staging, virtual restyling, digital indoor and outdoor renovation, a 3D floor plan, a virtual 360 tour.
What are the differences in making Photoshop real estate editing and virtual staging?
Adobe Photoshop is 2D soft that doesn't provide any three-dimensional options. Therefore, staging in Photoshop is creating a 2D collage from different furniture pieces "glued" to the original pic. Virtual staging is a 3D service, that allows creating a 3D scene with 3D furniture. Thus, the resulting image looks more realistic.
https://virtual-staging.archicgi.com/wp-content/uploads/2020/08/home-staging-ideas-view-e1596805401743.jpg
346
800
vysotskaya
https://virtual-staging.archicgi.com/wp-content/uploads/2020/04/archicgi-logotype-white-300x85.png
vysotskaya
2020-08-10 16:32:34
2020-08-27 08:01:59
HOME STAGING IDEAS: 7 DESIGN SOLUTIONS FOR REAL ESTATE VIRTUAL STAGING