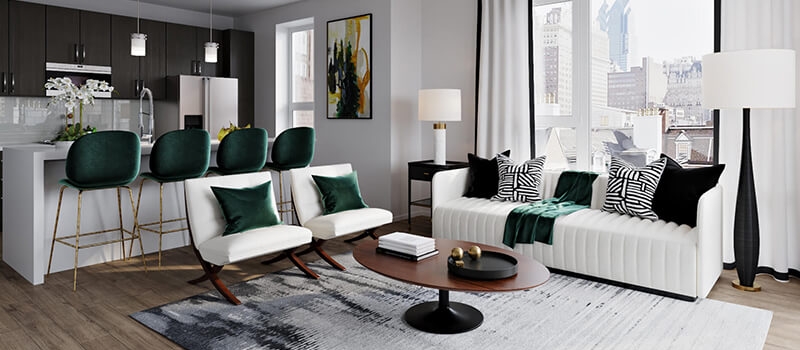 Virtual staging for Realtors became great assistance in selling empty or shabby houses. Those properties look unappealing on photos, so potential buyers show no interest in the offer and most probably will skip the listing.
To gain their attention, an Agent has to find the way to get outstanding pictures for real estate promo.
Some Realtors hold on to traditional photo shoots as a reliable and solid solution to get top-notch images. However, before organizing a photo shoot, Real Estate Agents need to order a physical staging in the first place. Traditional staging is an expensive option for it means renting furniture and decorative items, as well as hiring a staging consultant and movers with the transport, not to mention a photographer. No doubt, it's the process that takes lots of money, time and effort. On the other hand, virtual staging doesn't require rentals, it is cost-friendly and much faster.
So what really works better for Realtors — traditional estate photography or digital staging? As a virtual staging studio, we lay special emphasis on 7 key advantages digital technology has over photography. Take a look.
#1. Virtual Staging Is a Budget-Friendly Option
Before

After
Traditional photo shoots could be made only after the physical staging is done, which, as mentioned above, includes hiring a staging agency, renting furniture and transport. According to Realtor.com, together all these expenses may reach the mark of 1000$, depending on the size of the house, so when we say "crazy price", we mean it. Virtual staging for Realtors, on the other hand, costs around 60$ for 30 photos, which already sounds more convincing. In order to make virtual staging, only digital technologies are used –  it doesn't require expenses on furniture and transport, as well as involving staging staff.
#2. Virtual Staging Is Faster
There are tons of risks that accompany the physical staging process, such as unreliable movers, transport coming late, or broken furniture pieces. None of these problems that may delay or even stop the work exist for virtual staging. All CG experts need for starting the project is a brief and high-quality photos of a dwelling. The rest of the process depends only on CG Artist's skills and computer capacity.
#3. Virtual Staging Doesn't Limit CG Artist's Imagination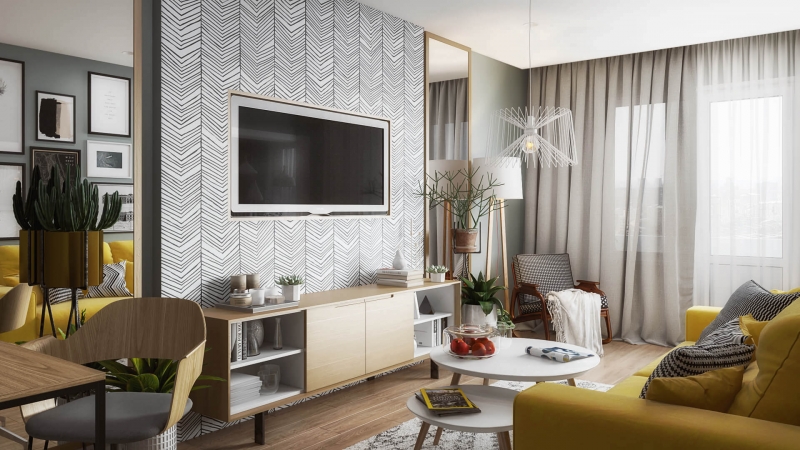 Choosing furniture and home decor could be tricky for traditional staging since rental can provide only those items that they have in a ware stock. Virtual staging for Realtors is a more effective solution because CG Artists are not limited by a catalog of real furniture while making virtual home design. CG technology allows specialists to pick up any furniture  3D model from the base of 3D objects or create a new one from scratch — from the simplest to truly exquisite and realistic pieces.
Moreover, when it comes to tacky or outdated interiors, not every seller is ready to invest in an actual renovation of the house before putting it on the market. Again, the digital renovation will cope with the problem without extra expenses. Using virtual staging software, CG Artists can change the current finishings to fresh up or completely transform the interior. Therefore, a virtual staging studio can guarantee that the final virtual interiors will become as good as the latest design trends.
 #4. With Virtual Staging, It's Easy to Make Changes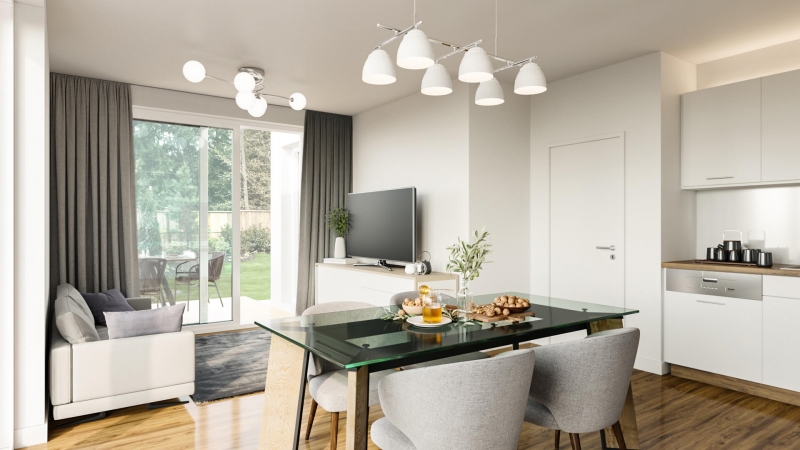 Virtual staging is a flexible solution since a CG Artist can not only build up a scene from scratch, but they can also add or remove individual elements from it. Nothing is impossible for virtual staging software — the lighting, colors, textures and the placement of each furniture item can be changed by an experienced specialist without much difficulty. This way, a Realtor can reduce expenses on creating new staging for every correction, which is obviously not the case for photography.
#5. Virtual Staging is Multipurpose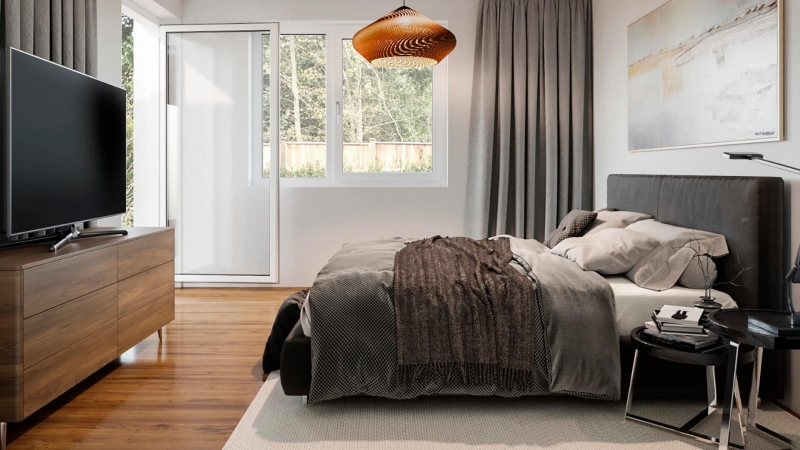 Virtual staging images made by an experienced CG studio are of a high-quality and so photorealistic that they are indistinguishable from photos. This makes virtual staging a multifunctional option for both  online and offline listings' promo. By ordering it only once, an Agent gets a unique content that can be used for listing platforms, email marketing, a Realtor's website, and social networks, as well as for printed booklets, brochures and outdoor advertising.
Moreover, virtual staging provides visual materials of any resolution and quality, therefore CG experts can create images for all purposes from one project. For example, it is equally easy to get high-quality images for a 96 sheet billboard and tiny pics for website banners from one virtual staged image.
#6. A Virtual Staging Specialist is All-in-One Expert
Before

After
CG Artists who work in a virtual studio are not only technical digital professionals. They have special education and are constantly training and improving their skills in design and photography. The design schooling allows them not only working according to the Realtor's brief but also take creative initiative.
CG specialists have enough experience and vision to offer other options and variations, and even build the interior from scratch, if an Agent doesn't have any suggestions. Moreover, they can also choose the right angle to take pictures and do the post-production. Put it simply, a CG Artist combines both decorator and photographer skills in one for the most realistic output.
#7. Virtual Staging Is Easy to Control in a CRM-System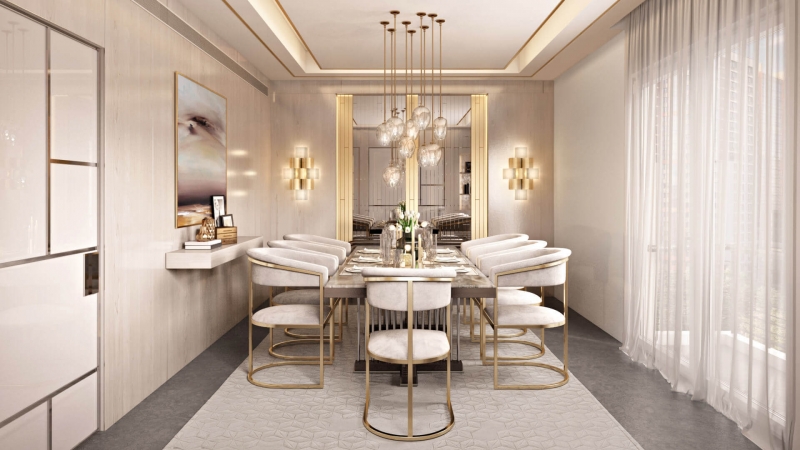 A busy Realtor can't attend physical staging and control the process of making a photo shoot — with these traditional methods they have no other choice than to trust the professionals they hired and wait for photos to come. In the end, there's always a risk of a mistake or misunderstanding between an Agent, a staging company and a photographer that leads to deplorable results that can't be changed.
As for virtual staging for Realtors, this process is easy to control and become a part of without spending too much time. For example, our studio has a special CRM-system that is connecting Realtors and CG team. Using this system, Agents can always stay in touch with Artists, so they can discuss the project and make changes in real time.
Summarizing the above, you can see how effective virtual staging for Realtors is — it saves Agents' money and time, it is multifunctional and easily modifiable. Thus, using virtual staging, a Realtor doesn't have to rely on photo shoots and physical staging with all its risks but still get jaw-dropping photorealistic images!
If the idea of trying digital staging resonates with you, contact us for virtual staging services. Our experienced CG Artists will make high-quality images for outstanding listings that will catch your prospects' attention at once.
https://virtual-staging.archicgi.com/wp-content/uploads/2019/10/virtual-staging-for-realtors-7-benefits-View01-e1586944404519.jpg
350
800
luzina
https://virtual-staging.archicgi.com/wp-content/uploads/2020/04/archicgi-logotype-white-300x85.png
luzina
2019-10-24 16:30:35
2020-04-15 09:53:28
VIRTUAL STAGING FOR REALTORS: 7 REASONS IT IS BETTER THAN PHOTOS