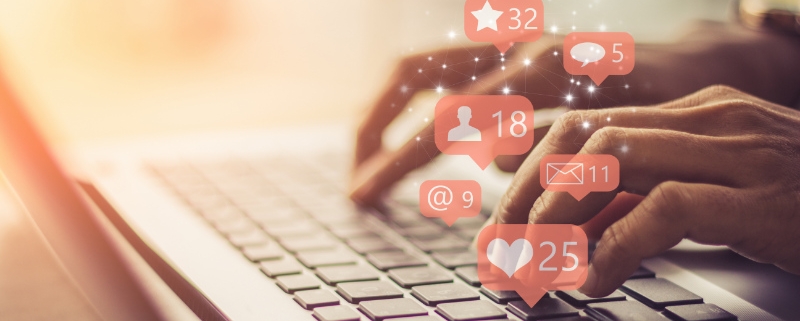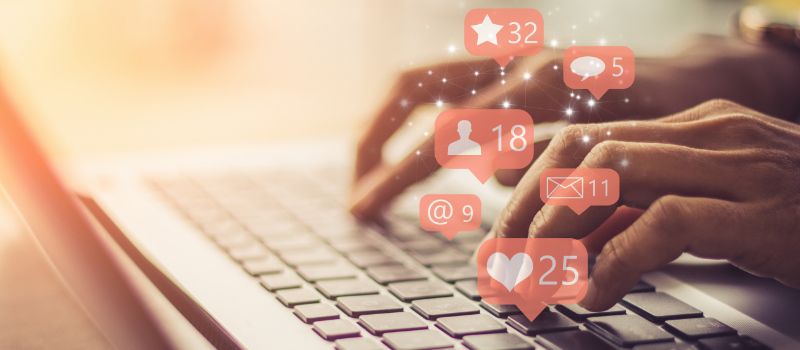 According to Forbes, social media has become a major aspect of the real estate business. And it comes as no surprise since more and more realtors use socials to expand their network and boost their businesses. Surely, it would be easier to stand out from the competition if one had bulletproof social media marketing tips for realtors at hand. But where to get those?
When googling for SM marketing hacks, realtors get tons of information which is probably more overwhelming than useful. Truth be told, a real estate agent might spend their whole life checking which tips actually work and which don't.
As a virtual staging studio, we know exactly what marketing tactics work best for our clients and what CG tools they prefer to use. Without further ado, here they are, the 10 fail-proof social media marketing tips for realtors.
#1. Use Relevant Hashtags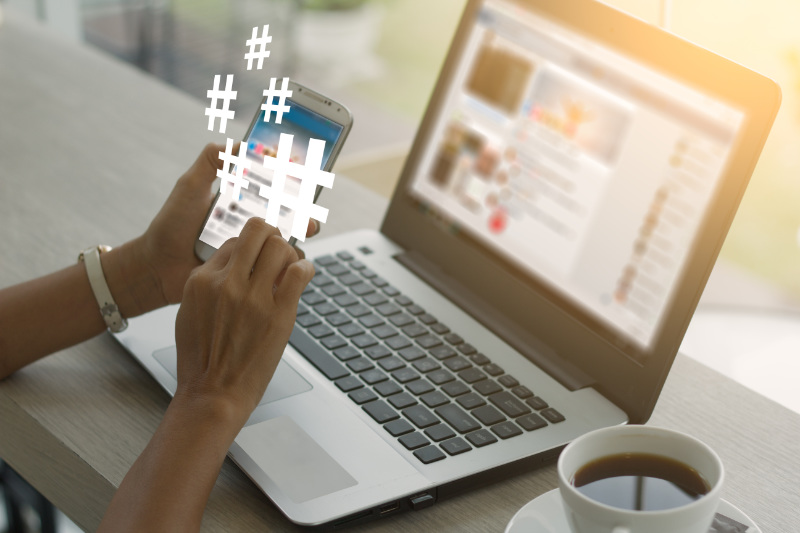 With the right hashtags, realtors can get more coverage for their posts and stories since people actually use those when searching for properties. However, Instagram allows adding only up to 30 tags, so it's better to start with general ones like these:  #realestate #realtor #broker #forsale #homesale #newhome #househunting #dreamhome #properties #homelisting #property #housing #mortgage #homesforsale #openhouse #homeinspection #homesweethome #foreclosure #renovated #homeevaluation
After typing general hashtags, a realtor can start experimenting by adding specific tags for a particular neighborhood and using keyword research to find the most relevant ones. It's also worth creating a personal hashtag so that social media users can find all posts from a particular agent in one click.
#2. Share Real Estate Tips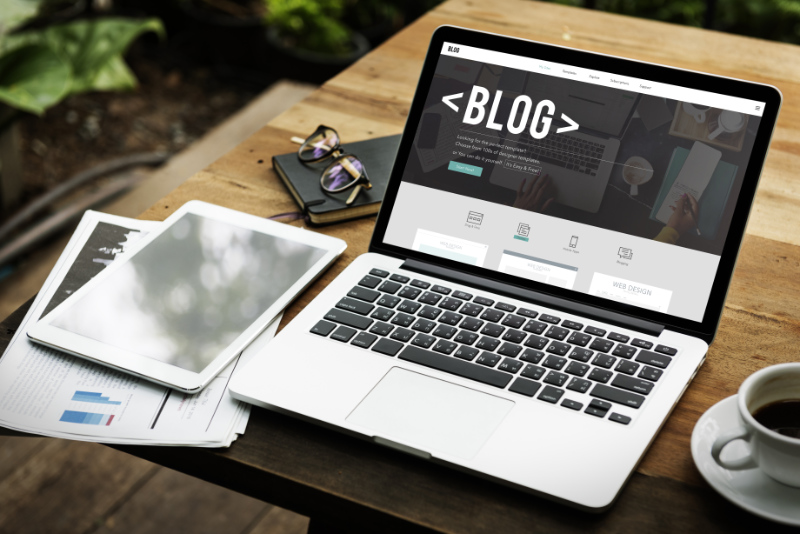 Realtors should use social media for sharing accurate real estate market analytics, priceless first-hand tips on buying/selling homes, and legal issues. Also, an agent can advise on renovation and preparing properties for viewings and can share contacts of reliable contractors. This is a brilliant opportunity to partner with local construction and cleaning companies for mutual promo or paid posts.
#3. Post Client's Testimonials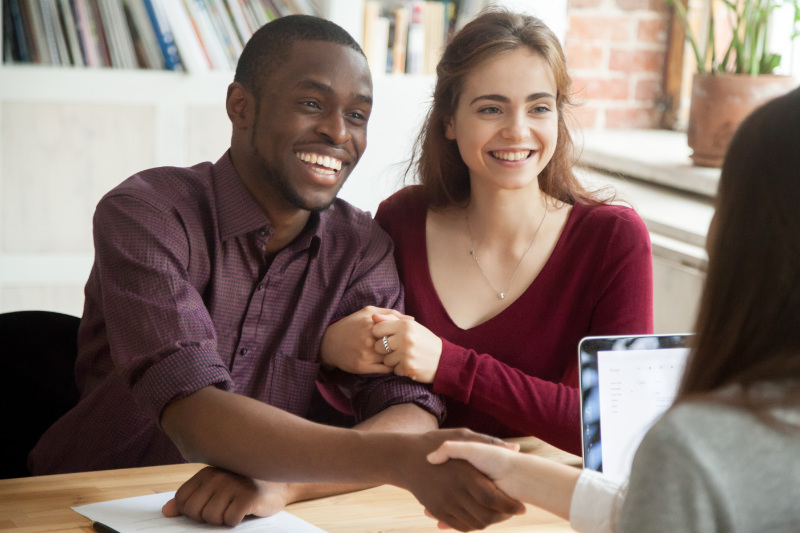 Sharing clients' success stories is one of the proven social media marketing tips for realtors. It could be a story of how long and tiresome their home search has been before they met their real estate agent. Reading such posts, other prospects will emotionally connect to them since they all are looking for a professional realtor who can solve their problems. 
#4. Show Your Personality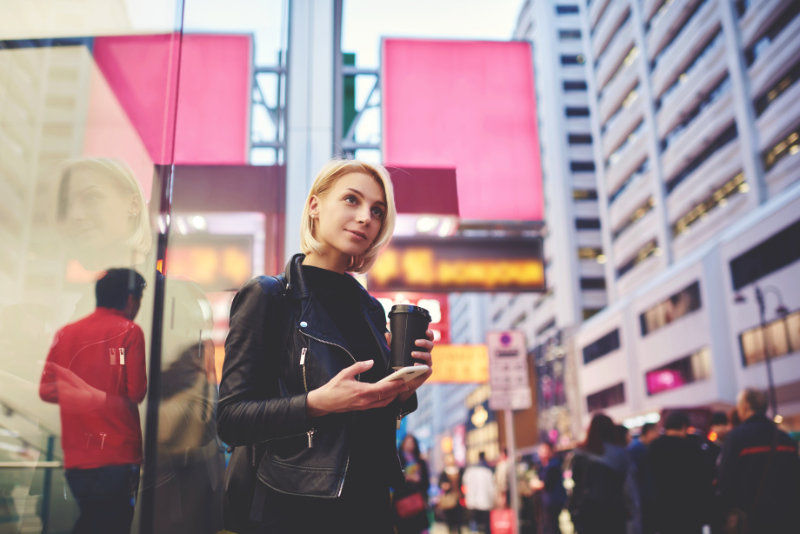 Though we speak of business social media marketing tips for realtors, one should also let their personality shine on socials. An agent can occasionally share their private life with photos of their culinary masterpieces, pics from the gym, fun family stories, etc. With a balanced approach to social media, the audience will perceive a realtor as a professional who is also a down-to-earth human being they can relate to, hence, entrust them.
#5. Communicate with the Audience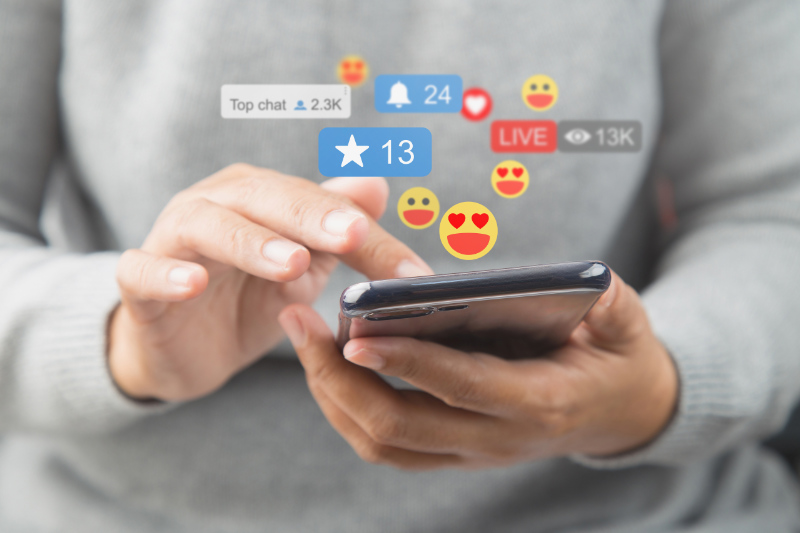 Asking questions and being present for followers is one of the top social media marketing tips for realtors. An agent can stimulate the conversation by asking people to share their opinions and experiences on buying/selling real estate. Also, followers can give the best tips on what content is most useful and what kind of advice they want to get. To put it simply, communicating with prospects increases engagement and establishes stronger relationships with the audience.
#6. Enhance Listings with Storytelling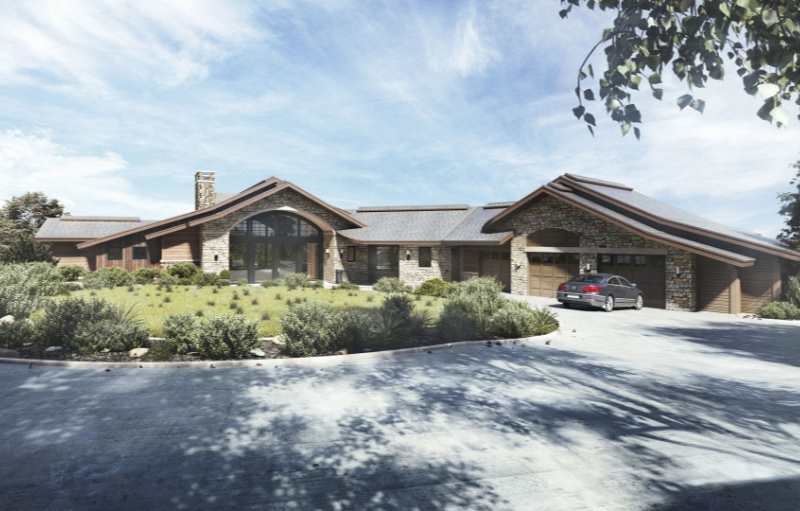 Real estate storytelling is considered one of the most effective social media marketing tips for realtors. The key here is to present properties not only by publishing photos but by telling stories about them too. For instance, realtors can describe the property's architecture and the lifestyle it brings. Also, it is worth mentioning if there is a fascinating story about the previous owners or awards won by this architectural project.
#7. Carefully Plan Content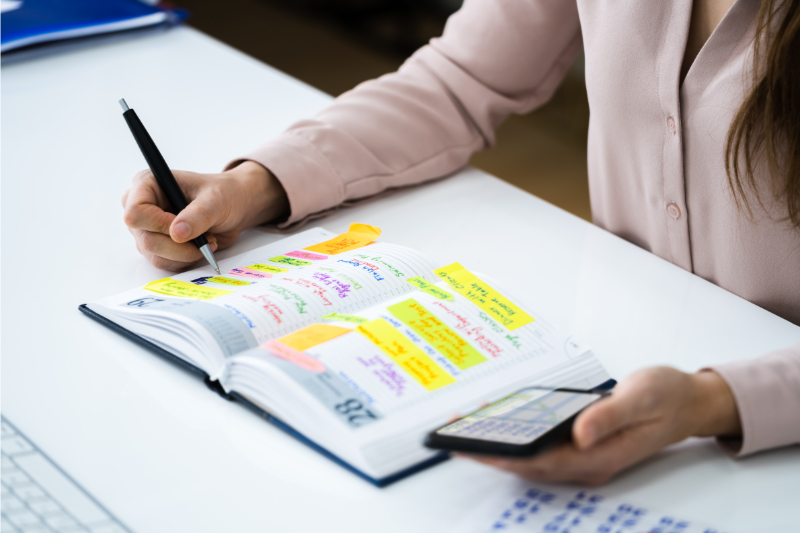 There are three types of social media content — informative, fun and promotional. And, of course, everyone would like to know the exact formula of how to balance those posts. This research shows that it should be 80% of business and valuable personal content, with only 20% left for promo posts. Therefore, realtors should carefully alternate between all different types of marketing content, plan it in advance and stay consistent with their SMM.
#8. Tag Other Realtors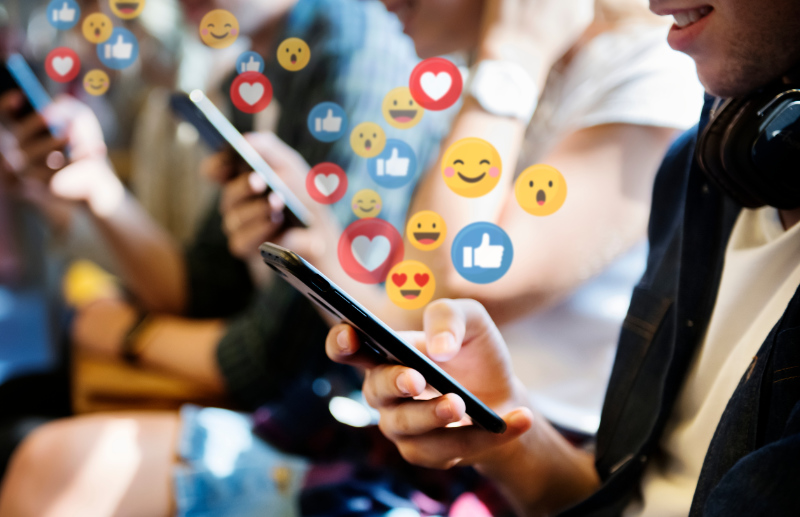 Staying friendly is key to social media marketing. Realtors can visit open house events of other realtors, make posts and stories and tag the agent. Firstly, the latter will be happy to be mentioned so they will share the story back. Secondly, this collaboration can go further to mutual promo posts so that both realtors can double their audience on social media and get more coverage. 
#9. Provide Neighborhood News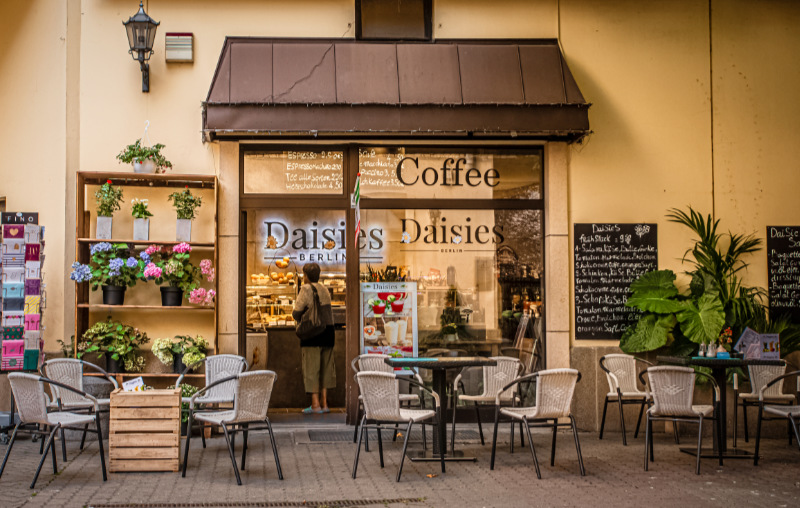 Since a realtor has a certain area they work with, they should add more information about the neighborhood to social media. One can post something about the area itself and tag local businesses, coffee shops, etc. Using these social media marketing tips, realtors can get the attention of the community and mutual promo with local companies.
#10. Use Stunning CG Imagery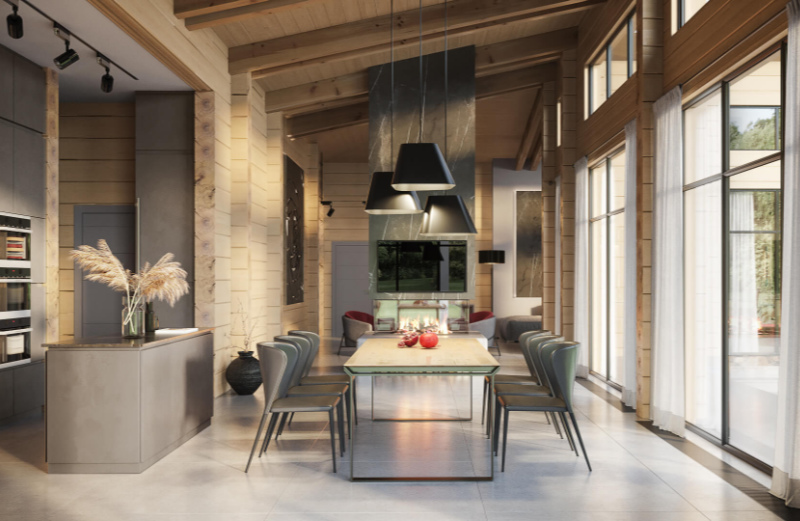 One of the best social media marketing tips for realtors is to use jaw-dropping CG images for posts and stories. For example, they can publish listings with 3D floor plans instead of 2D drawings to make them easy to understand. Also, using CG services, they can improve empty properties with virtual staging before posting its images on social media. With CGI at hand, one can refine both outdoor and indoor areas of real estate thereby making images more Instagram-worthy.
To sum it all up, the most effective social media marketing tips for realtors are alternating business and personal content. In other words, providing people with useful information and developing communication with the audience. Also, it is worth collaborating and partnering with other realtors and local businesses to expand a network and get new followers. Moreover, by building social media content on captivating storytelling and outstanding CGI, agents can present their listings as unique offers and outshine their competitors.
Can't wait to try those tips for your social media marketing? Reach out to us for virtual staging services and get mind-blowing real estate imagery for your posts and stories!
https://virtual-staging.archicgi.com/wp-content/uploads/2021/08/social-media-marketing-tips-for-realtors-View12.jpg
350
800
luzina
https://virtual-staging.archicgi.com/wp-content/uploads/2020/04/archicgi-logotype-white-300x85.png
luzina
2021-08-12 16:30:54
2021-08-12 16:38:33
SOCIAL MEDIA MARKETING TIPS FOR REALTORS: 10 SUPERB HACKS