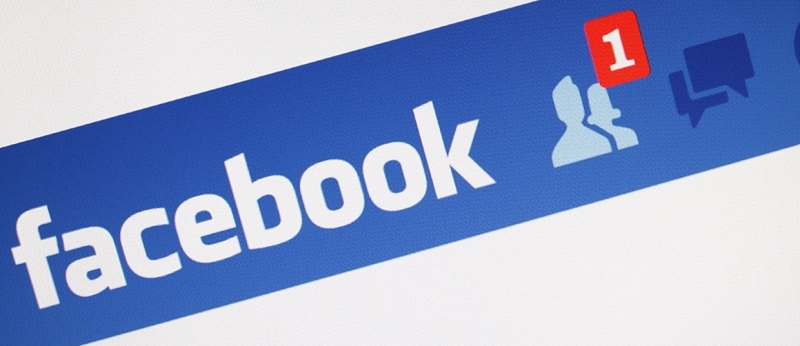 Ask any successful real estate marketer what the best place to advertise is, and the answer you will almost always get is paid social media ads. And the answer behind this is simple – paid advertisement on social media allows for more precise marketing. Take Facebook ads for real estate, which allows marketers to directly target a specific market, without making it all the more obvious. Facebook ads in real estate have several different functions – promoting listings, attracting new buyers, building trust, boosting brand loyalty, growing the audience base – there is a lot that can be done with these.
This, however, does not automatically guarantee that any real estate business simply using Facebook ads will guarantee them phenomenal success. That is because gaining success requires careful planning, strategizing, and driving said ads for the benefits of the business. Another common mistake marketers make is to copy another agent's strategy – this can never work because no two real estate agents can ever be the same. In such a world of uncertainty, how can marketers make sure that their Facebook ads for real estate actually fulfill their purpose? Here are 7 key ideas that a real estate marketer must incorporate in their strategy to ensure that they are going on the path to the success they want to achieve:
#1. Plan And Set The Objective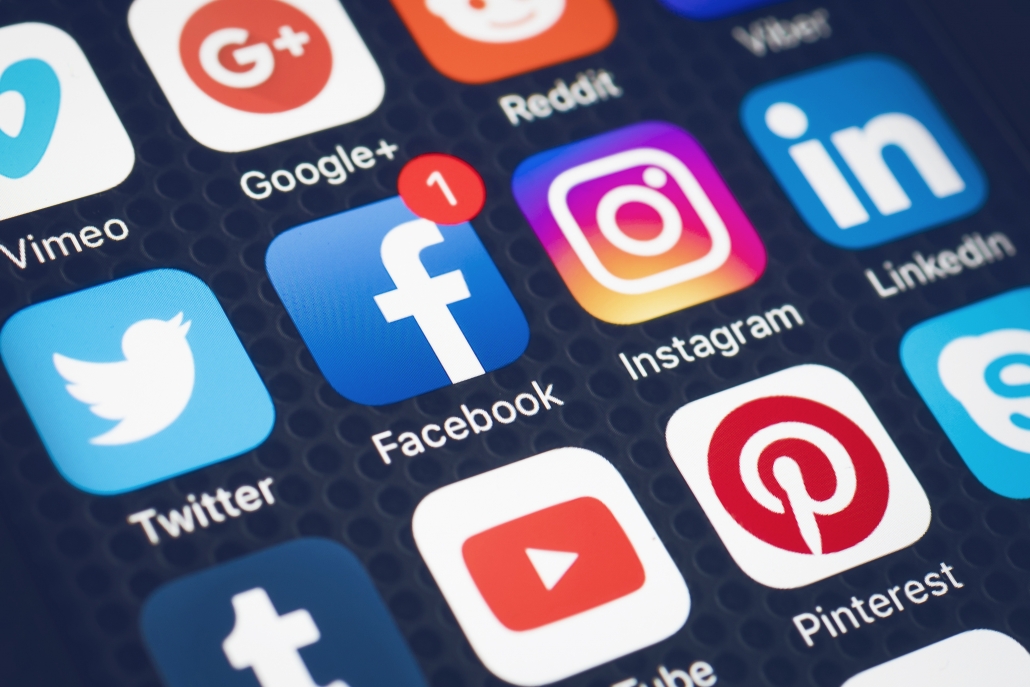 As already mentioned, the reason for working with Facebook ads can be many. From generating leads to increasing sign-ups, and from testing new services and to driving app installs – priorities differ from one real estate agency to another. This makes it critical for businesses to create an ad that suits their objectives. For instance, if a business's goal is to generate traffic, optimizing for engagement wouldn't get the same success as a plan that is specifically tailored for generating traffic. The key here is to map the Facebook ads to do exactly as intended.
A slight change here is Facebook's recent change in its anti-discrimination rules, which now allows real estate agents to select only one campaign, called a "Special Ad Category." That said, this one category can be used in different ways. For instance, if the purpose is to drive better social media traffic, the agent should set the campaign objective under awareness to "Reach," and then choose "Traffic" as the objective. This way, Facebook will direct the maximum possible traffic to the real estate ad within the set criteria. This will also allow Facebook to tell you what your potential for daily reach and link clicks is.
#2. Set A Budget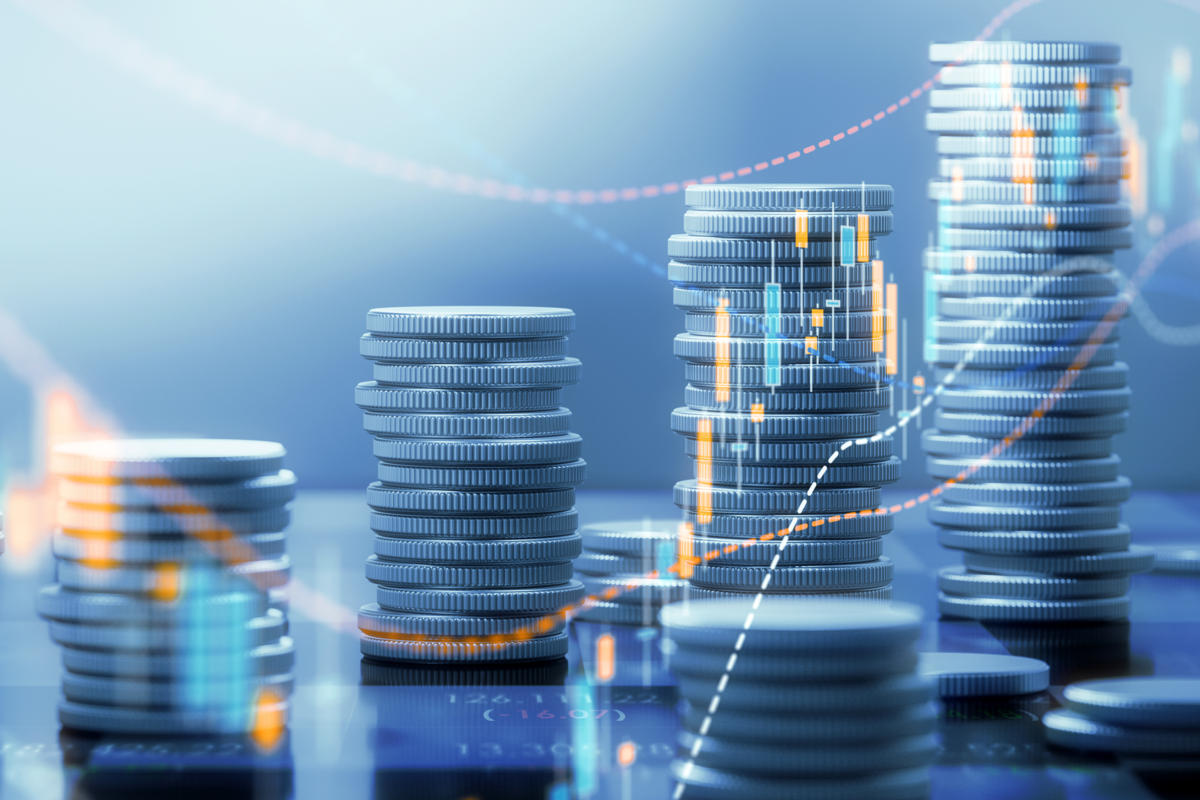 When looking for the best ways to make Facebook ads for real estate profitable, going about one's books doesn't seem like the most attractive thing to do. It is, however, the best thing any marketer can – and should do to ensure that their Facebook ad campaign actually works. Every business has a spending limit and they must ensure that the amount they spend is lower than the business they bring in. It would make no sense to run real estate ads on Facebook if they ended up being costlier than the leads they would ultimately bring in. This makes budgeting the very base of creating an effective Facebook ads strategy.
A great way to go about this is for real estate agents to calculate their Cost Per Lead. They should then set aside a suitable daily ad spend budget. As a rule, the higher end the business can afford to go for, the more the ads, and hence the better the chances of the ads getting clicks and ultimately converting leads. Companies should also steer their real estate ad budgets according to the season – for instance, they can earn more profits by hitting a high budget during peak months (such as those that cover the Summer and autumn), as opposed to those that cover harsher weathers such as rainy and winter. Last but not the least, they must make it a point to set aside an additional amount that can be used for extra efforts and/or for contingencies.
#3. Take Advantage Of Demographic Targeting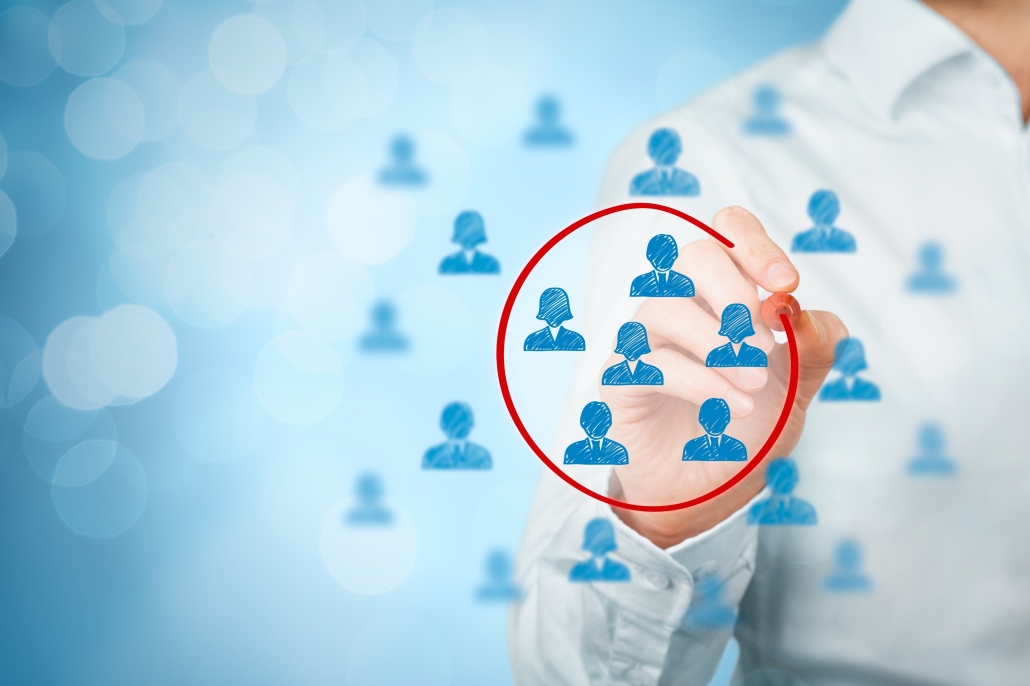 We all know that Facebook's popularity is the top reason for businesses to advertise there. But that is not all that it offers. Another important thing that makes Facebook ads for real estate very lucrative is that it allows people to pursue the minutest possible target market. This makes it possible for agents working in any and every real estate niche to showcase their listings to their ideal customers directly. From local room-renting properties to luxury homes, literally any kind of listing can be directly marketed to the exact demographic section that is tuned with it. 
How does this work? The logic is simple. Facebook's ads system has various options that allow marketers to choose targeting options that are closest to their buyer pool. The algorithm then uses this data and drives the advertisement content towards this target market. Selection is done on various parameters – by zip code, by age. by income level, and by their homeownership status. Besides these, Facebook also utilizes behavioral targeting to identify audiences that may not fully fit the set criteria but may want to buy a home that falls within the real estate agent's niche.
#4. Make Sure Your Landing Page Is All Set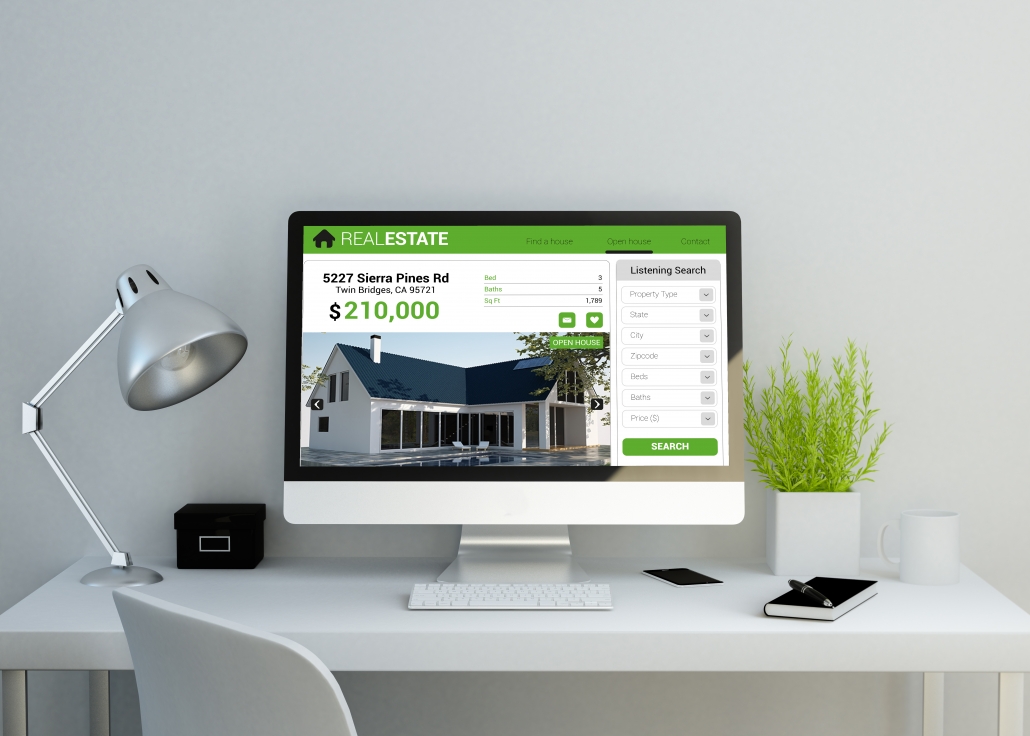 Having a lot of clicks is great, but it is certainly not enough. To gain true success out of Facebook ads for real estate, marketers should ensure that these clicks actually convert into sales. One of the most instrumental things here is having a good landing page. As the name suggests, this the page where a visitor lands once they click the ad on Facebook. While such pages are almost always on the real estate agent's website, they do not include the home and about page, or even the listing or services page. In fact, these landing pages are special pages that allow access to a service or exclusive content, such as an estimate of their current home's value.
The quality of a landing page can make or break the funnel. It is therefore extremely important for real estate agents to see to it that the landing page remains aligned with the Facebook ad itself. There are two aspects to this. The first is that the click should lead to the promised landing page. Marketers should constantly check to see that the link is not broken. Secondly, the content on the landing page must be relevant to the statement made in the advertisement. If that is not the case, the advertisement may get classified as clickbait, which can potentially lead to the ad or even the account being banned. 
#5. Add Customer Testimonials To The Ad Itself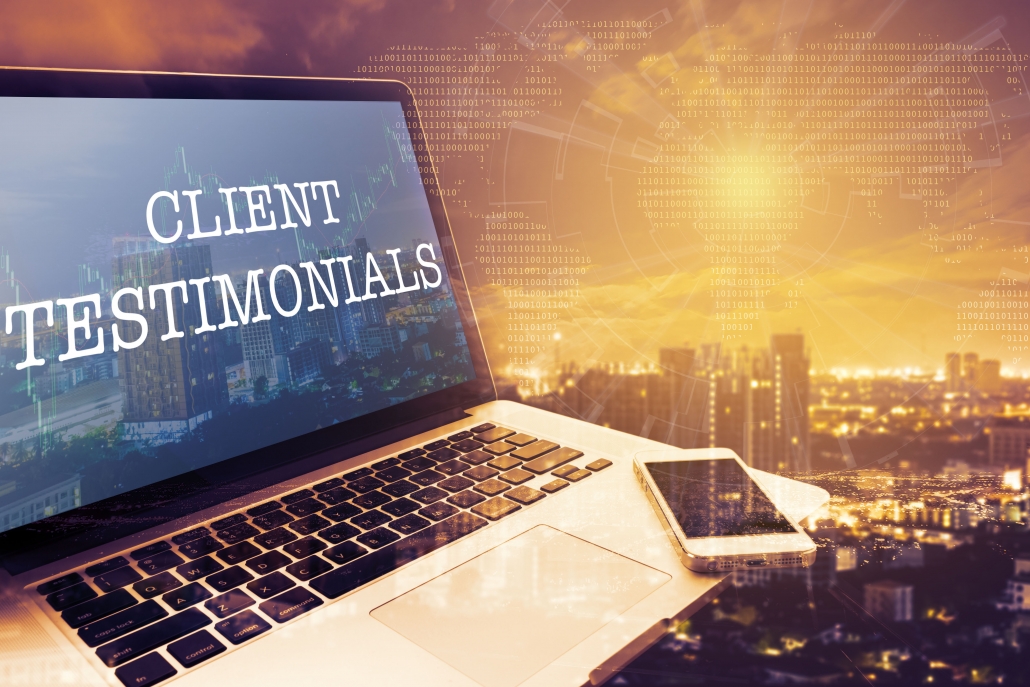 When it comes to online advertising, one thing that is very important for marketers to be able to establish is trust. In an age where competition is tight and misinformation is common, this can be hard to get. But for those estate agents who make the effort, showing that they are as genuine as they claim goes a really long way. In the context of Facebook ads for real estate, there are ways in which marketers can demonstrate the authenticity of the firm. The easiest, yet most effective of these ways is to publicly include customer testimonials within the advertisement itself.
Using customer testimonials in real estate Facebook ads is a great way to show by example how great a company really is. Everyone knows that when a company talks about itself in a good light, there is always bias involved. But when they see a past or present customer talking about the business, they will automatically believe it. This happens because they see the happy customer, they imagine themselves. They understand them as a non-biased party who will only be motivated to speak well about the company because of its good services. 
#6. Bring Content To Life With Real Estate Staging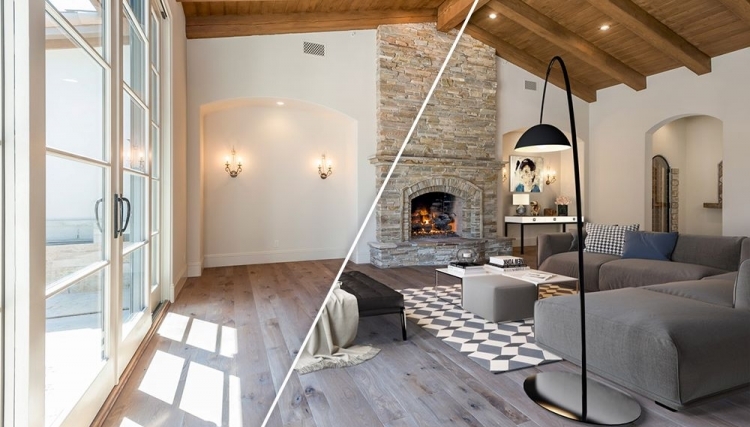 We are living in an age when a large percentage of home shoppers are turning to the internet for their real estate needs. It comes as no surprise, therefore, that social media is one of the biggest online attractions for these homebuyers. When they are not physically present to see the home, photographs do very little justice. Videos have a little advantage, but these too come with limitations. Moreover, the process of staging properties involved in both these processes often causes strain on time and money. The best way to tide over all of these limitations for real estate agents is to have virtual tours of their listings featured in their Facebook ads for real estate.
One of the most underutilized techniques in the field of real estate, virtual tours are made possible with the help of virtual staging. This is a process where 3D artists use a few high-quality images of listings, along with their own library of furniture 3D models and decor elements to design a fully staged version of the house. These rendered images are very dynamic and allow the visitor to literally "move around" in the house through clicks and drags, as though they were actually physically present there. Not only are these easier and simpler than physical staging, but they are also easy to integrate into Facebook Ad Manager. All in all, virtually staged homes offer the best returns, given as they sell for up to 73% faster.
#7. Test Your Ads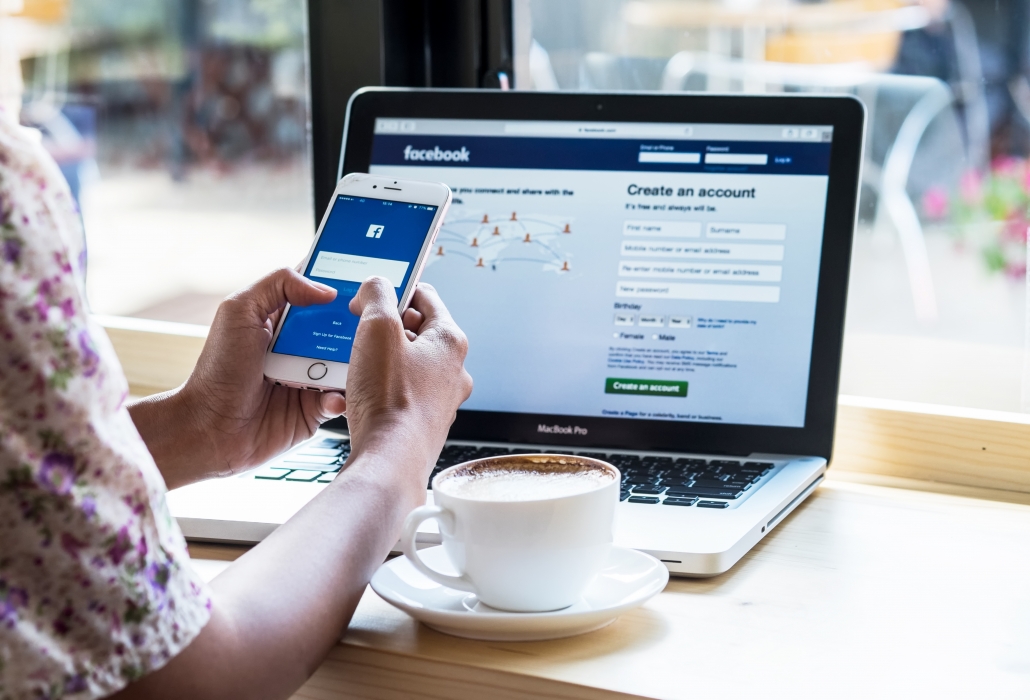 In the field of marketing, no matter how much planning is done, the true potential of a strategy can only be discovered in action. In such situations, what is the best way to figure out if a product or service works or not? The answer is testing. Facebook ads for real estate is no exception to this. Running a small-scale test with Facebook allows marketers to understand how effective the advert is, and tweak it accordingly. In fact, Facebook itself encourages this by allowing a "test run" of 2 ads with smaller budgets. That way, the user can understand the consumer's behavior and use the one that is more successful. 
But what makes an ad successful? The key is in the metrics. There are some important factors that marketers should always consider when measuring the ad's effectiveness. The first to come in line is clicks – literally the number of times someone clicks on an ad. Remember, every time someone clicks on an ad, money gets spent. This is why it is critical for marketers to see to it that every click made counts. Other important metrics that help them keep track are Cost Per Click (CPC), Click Through Rate (CTR), and Cost Per Action (CPA). The key here is to see to it that the Return on Ad Spend (ROAS) remains more than the CPC.
Creating Facebook ads for real estate is indeed both a science and an art. Without proper planning and execution, it is simply a waste of precious time and energy. Done right, however, and it can work as one of the best possible catalysts in driving quality leads in the shortest possible time frame. By incorporating the above-mentioned ideas in their Facebook ads, real estate agents can ensure that they can generate viable sales while keeping the time and ad costs as low as possible. 
Looking to crush it with your Facebook ads for real estate? Contact us today at ArchiCGI – our team of dedicated experts will help make your advertisement visuals more attractive with their virtual staging services. We can ensure that your content gets the boost it needs to get quality deals signed in record time!
https://virtual-staging.archicgi.com/wp-content/uploads/2020/06/facebook-ads-for-real-estate-view3-e1592393790682.jpg
346
800
vysotskaya
https://virtual-staging.archicgi.com/wp-content/uploads/2020/04/archicgi-logotype-white-300x85.png
vysotskaya
2020-06-17 16:33:13
2022-02-11 12:09:18
FACEBOOK ADS FOR REAL ESTATE: 7 IDEAS THAT ACTUALLY WORK