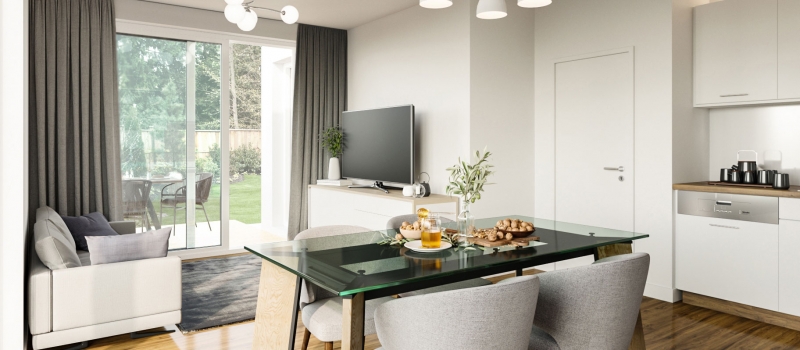 It will come as no surprise to anyone that if a realtor needs to sell an empty or tacky house at a good price, they have to work harder than with a new one. First and foremost, they have to somehow refresh and beautify those properties. If this is your case, this could be a great opportunity to try the benefits of virtual staging, or go the traditional way and opt for physical furniture arrangement.
The problem with the latter one is that it's all about hassle and overspending. See for yourself, one has to find and rent decent furniture, deliver it with the help of a moving company, then arrange furnishings and decor, not to mention pay a pro photographer. But is it really so necessary to go through all of these just to get realistic images?
The truth is, CG staging from a reputable virtual staging studio looks 100% life-like. Moreover, it's not just about the property presentation, there are many other benefits of virtual staging. Keep scrolling to learn more!
#1. Virtual Staging Is Budget-Friendly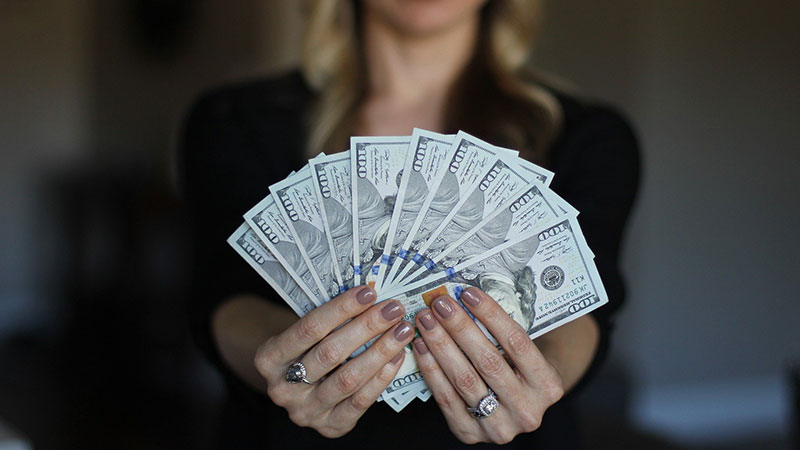 Choosing physical staging, a realtor must be ready to spend a great deal of money. Firstly, they need to rent or buy furniture, then hire movers twice to deliver furniture to the location and take it back after the property is sold. Besides, a real estate agent has to pay fees to the staging agency, photographer, and assistants. All in all, the physical arrangement is a very costly endeavor.
In turn, virtual staging is done by a small team of CG artists who work with 2D and 3D software. Therefore, they don't need physical furnishings and additional staff to make complete house transformation. Also, client-oriented virtual staging firms provide 2 rounds of free revisions. Of course, free adjustments are out of the question with actual staging. Thus, the reasonable cost is one of the main benefits of virtual staging over a physical one.
#2. CG Staging Is a Hassle-Free Option for As-Is Properties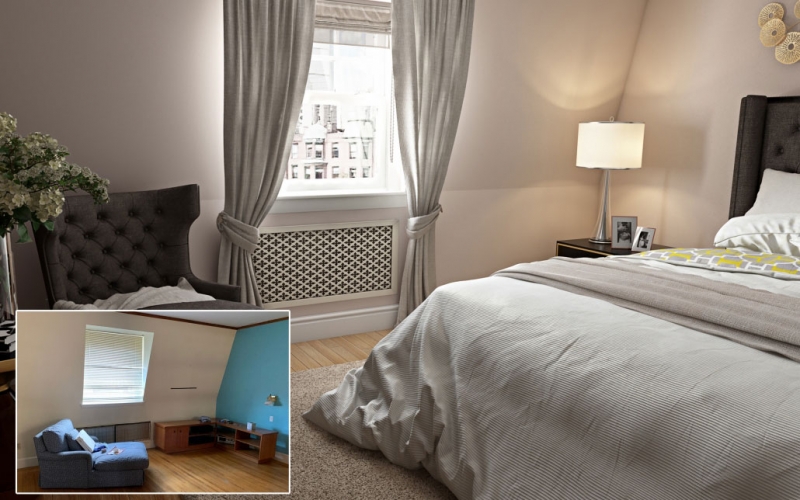 Experienced realtors know how challenging as-is property could be. To sell such a house at a good price, they have to declutter, depersonalize and clean it up first. Also, such properties are often outdated so there could be cracks on the walls and ceilings, shabby floors, etc. Naturally, this kind of transformation requires financial and time investments that won't necessarily pay off.
Digital solutions have their undeniable benefits as they don't require physical work whatsoever. Moreover, virtual staging for a house is trouble-free and highly-effective for both furniture arrangement and renovation. Using 3D software and Photoshop, CG artists can remove old furniture from photos and put new ones, erase extra elements, and retouch minor repair defects. What's most important, a realtor doesn't have to be there and make all the arrangements — they can literally put their feet up and enjoy the benefits of virtual staging.
#3. Digital Staging Is Time-Saving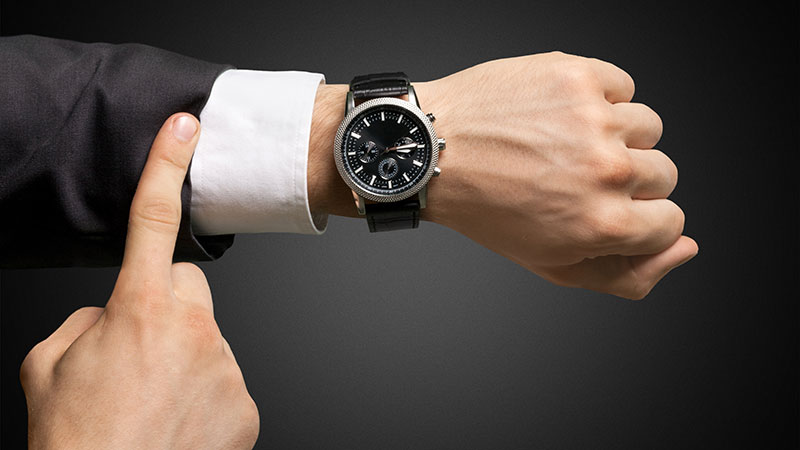 Surely, time is one of the most important factors in real estate — a realtor who works fast, sells more. That's why real estate agents can't benefit from physical home remodeling — it just takes too long with all the fuss, deliveries, furniture arrangement, and so on. On top of that, there could be delays due to transport breakdowns and the human factor.
On the contrary, short turnaround time is one of the key benefits of virtual staging. To put it simply, one project only takes 1-2 working days for an average property. All that realtor has to do is to just send photos of a house to 3D artists with style suggestions, and that's it.
#4. Virtual Staging Is 100% Customizable
Before

After
Actual staging is always limited to the catalog of furniture and warehouse stock. In the end, a realtor can use only those pieces they managed to find. And if they decide to re-target the same property later, they have to redecorate interiors and rent other furnishings and accessories. And of course, such re-arrangement will take extra money and time.
In turn, flexible and affordable customization is one of the biggest benefits of virtual staging. Firstly, 3D artists are not limited by actual furnishings and decor thanks to their digital libraries of ready-to-use 3D models. Secondly, using 3D software, CG stagers can always adjust the ready project with no sweat. With such benefits, realtors can easily tailor their offer to any type of prospects and seal the deal faster.
#5. CG Staging Provides Various Digital Solutions
Yep, in terms of multipurpose, actual staging is utterly defeated. Since its final result is mere photos, one can only use them to make a collage, no additional types of visuals.
On the other hand, choosing digital house transformation, a realtor can get all the benefits of virtual staging — 360° virtual tours, digital renovation, restyling, even a 3D floor plan. Sounds great, isn't it? Opting for virtual staging only once, real estate marketers can get much more solutions for business, advertising, and SMM for each project.
To sum up, let's go over the main benefits of virtual staging again. Firstly, it is faster and more cost-saving than a physical one. Secondly, it doesn't limit your creativity and provides endless opportunities for customization. And last but not least, virtual staging is the only way to get virtual tours and other advanced CG services.
Want to see how your business can benefit from virtual staging services? Contact our managers right now and get realistic CG imagery for bombastic listings!
https://virtual-staging.archicgi.com/wp-content/uploads/2021/02/benefits-of-virtual-staging-to-learn-View05-e1612890388738.jpg
350
800
luzina
https://virtual-staging.archicgi.com/wp-content/uploads/2020/04/archicgi-logotype-white-300x85.png
luzina
2021-02-09 16:30:21
2021-02-09 17:17:18
BENEFITS OF VIRTUAL STAGING: WHY IT IS BETTER THAN A PHYSICAL STAGING